5 Effective Ways to Improve Website Load Time in 2021
Source – Pixabay
Having an online presence is essential for businesses in the 21st century. Most tech-savvy consumers will do a great deal of online research before deciding to use a particular company. This is why having an appealing website is something you need to view as a priority.
Studies show that websites that take longer than 3 seconds to load lose a lot of visitors. Rather than letting slow page load speeds affect your ability to generate quality sales leads, you need to find a way to fix this issue.
One of the best places to start when trying to diagnose your website load issues are your error logs. If you are able to visualize your logs, it will be much easier to find and fix these problems in a timely manner.
Read below for some useful information on fixing slow website load speeds.
1. Optimizing and Resizing Your Images
One of the first things a visitor to your website will notice are the images you have displayed on your homepage. Having high-definition images can help you grab the attention of a visitor, but they can also slow down your website. Often times, higher-definition images will take longer to load.
The best way to fix this problem is by optimizing the file sizes associated with the images. There are tons of plugins and third-party software programs that can be used to shrink the file sizes of your images. In some instances, you may have to resize the image to reduce load time. This method should only be used after you have optimized the image file size.
2. Consider Using a Different Web Host
In some instances, the cause behind slow website load speeds will be the host a company is using. Some business owners choose to use a shared hosting service when first getting their website off the ground. This is a good way to save money but will leave you disappointed when it comes to the performance of your website.
Instead of sharing a server and letting your page load speeds suffer as a result, you need to think about using a VPS hosting solution. With a VPS, your website will load faster and will be more reliable. Working with professionals, like the ones at accuwebhosting.com will allow you to get the VPS you need for a reasonable price.
3. Remove Some of the Plugins Being Used
WordPress is one of the most popular website builder and hosting services on the market. Most business owners gravitate towards these types of sites because of the plugins they use. A plugin is a program that can be used for a number of different purposes like image optimization or even SEO.
While plugins can be beneficial, they can also slow your website down if too many of them are being used. As soon as you are confronted with slow page load speeds, you need to take stock of the plugins your site is using. By disabling the plugins one at a time, you can figure out which one is the cause the problem. If you are unsure about how to perform this work on your own, reaching out to professionals is a good idea.
4. Browser Caching can be Beneficial
Most business owners have heard the term browser caching thrown around, but most of them fail to realize what this practice actually is. In essence, browser caching allows the visitors to your site to store copies of individual pages. Not only is this beneficial for the user, but it can also reduce the amount of work your website has to do when these users return.
Are you using WordPress to power your website? If so, you can use the W3 Total Cache plugin to enable this feature. If you are not using WordPress, you will need to speak with the developer who built your site to figure out how to enable browser caching.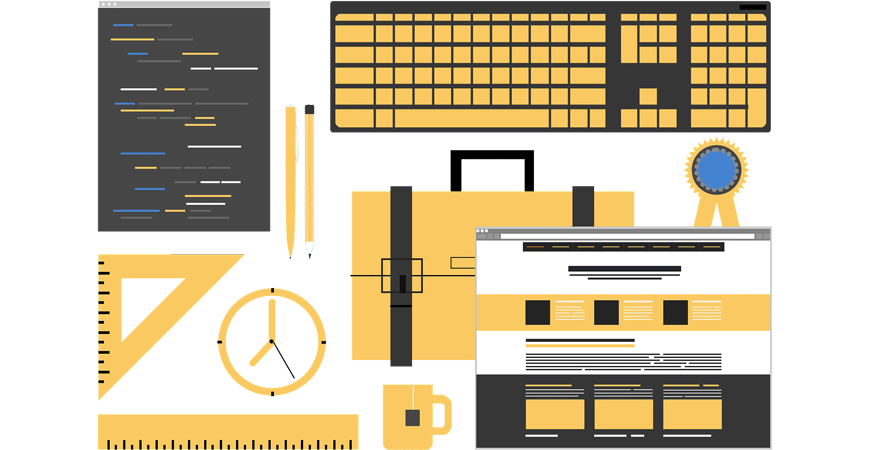 Source – Pixabay
5. Make Sure All Files and Programs Are Updated
Some business owners mistakenly think a website is something they can set and forget. Making this mistake can lead to your website becoming outdated and unsecure. The various programs and code running on your website will have to be updated on a regular basis.
Ignoring the maintenance needs of your website will lead to big problems in the future. When updates are ignored, it causes the website to slow down significantly. Not only will the website be slower without updates, it will also be much easier for hackers to infiltrate it. Rather than dealing with the fallout from a website hack, you need to focus on keeping every aspect of your website updated and maintained.
Working with experienced web developers is a great way to troubleshoot slow page load speeds on your website. These professionals can find and fix these issues in no time at all.