Learn How Much Does It Cost to Develop an App Like Paytm
Nowadays everything is online and you can pay/purchase from your mobile phone. So, let's find out the Cost To Develop App Like Paytm.
Every country in today's world is aiming towards digitization for developing a cashless economy. Mobile wallet applications are everywhere starting from restaurants, shops, cinema halls, grocery stores, medicine shops, etc.
Money transactions become a lot more simplified with mobile wallets. The one mobile wallet app that is widely accepted in the country is Paytm. Do you also keep interested in learning regarding app development? You can use this blog content for in-depth guidance regarding the cost to develop apps like Paytm.
Many fervent business owners like you are turning towards the iOS app Development Company to be able to create apps that the majority of the population will accept.
Features of Applications like Paytm: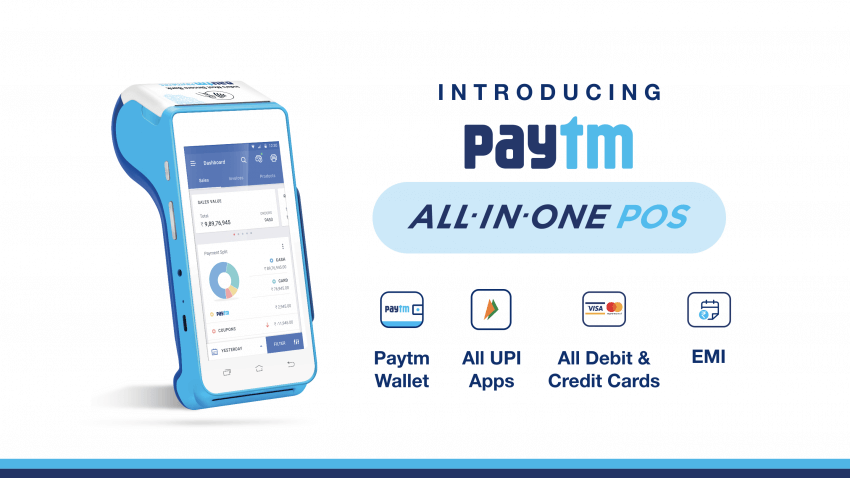 It is best to research about numerous mobile recharge apps for Android before developing one. This is because it will help in gaining an idea about the features that call for incorporation.
Depending on those features, the developer will display the cost to develop an app like Paytm in front of you. Then you can take things forward as per your convenience.
The features are as below:
1. iBeacon & Bluetooth
Whenever the question strikes in your mind about how to build a payment app like Paytm, it is vital to create a fast & secure payment system.
With technologies like iBeacon & Bluetooth, you can achieve this in your mobile wallet app easily. At the same time, the technologies also help for discovering nearby friends for disbursing payments.
2. Blockchain applications
The eWallet app development cost depends on the current trends that the developer follows. For example, when you create an app like the Paytm app, the incorporation of blockchain trend for transferring payments is a must-have feature.
As a matter of fact, these cryptocurrency wallets are immutable & highly secured. Many big financial institutions & Governmental organizations currently use such mobile wallet apps as most of the times the amounts they transfer are huge.
3. QR codes
In mobile recharge apps for Android, it includes the utilization of QR codes. This is mainly beneficial for people who need to pay other people on a frequent basis such as social community, grocery stores, workplaces, etc.
One only has to scan the QR code of the other individual's Smartphone for carrying out the transaction. This anybody can perform in a simplified & smooth way.
4. NFC
When it comes to your clone Paytm mobile app, make sure to incorporate technologies like NFC or Near Field Communication. Users can benefit from such technologies as they share information smoothly for the purpose of transferring funds.
5. User registration
Creating a clone app like Paytm mobile app calls for making the registration process as easy and smooth as possible for users. This is the area that determines whether a person will further use the app or not.
If he/she finds it time-consuming or annoying, they might just opt out & never use the app. Users must receive the option of easily signing in just with their email credentials or social network.
The Paytm register process is simple and so it still attracts a lot of consumers.
6. Add balance
As per their requisite, users can put in a particular figure of money in their wallet. You must ask your Paytm app developer to include this feature in your app.
7. Authorizing a bank account
In your clone Paytm app design, make sure the users can easily add any bank account they want for transferring money anywhere instantly.
Irrespective of how many bank accounts they have added, they must be able to easily select the one they want to make the payment with.
8. Checking status of balance
In the Paytm wallet app, users are easily able to check the remaining balance after they disburse payments. This feature is important so that people can keep track of the money sent and the money remaining.
Transparency in instances for mobile wallet apps proves to be very useful. This feature is a must-have in all mobile wallet applications.
9. New offers
Once the application process is over, either you can choose to be the admin or you can appoint a proficient admin of your choice.
The admin's job is to monitor the users who have subscribed to the app and other fundamental information as well.
The admin needs to tackle new offers as well. He/she will govern the offers linked to rewards, everyday transactions, and referrals.
10. Geo-location
If you are progressing with a clone app like Paytm USA, then you cannot afford to miss the feature called geolocation.
The cost to develop an app like Paytm will definitely increase with the incorporation of this feature but the app's popularity & visibility will enhance like never before. It will be something that you could have hardly imagined.
11. In-app camera
Do not worry even when you feel the average cost of app development is going a bit higher due to features like an In-app camera.
This is because when there are features like this; users can utilize the app without any hesitation and with full trust. An In-app camera is something with which users will have the option of sending transaction receipts to various other users.
12. Data synchronization
This has a very important role to play in the context of Paytm mobile app features. Your Paytm app developer must include it.
The application is synchronized with the chronicled mobile number & social account network for delivery superior level accuracy & security.
13. Booking calendar
Users with this feature do not need to put effort into remembering the date for putting forward all transactions. The booking calendar feature of the application sends alerts to users on a certain date.
14. Cloud operations
Users can store transaction information reliably & safely with the assistance of cloud operations. The quality standards for any mobile recharge apps for Android enhance the incorporation of cloud operation features.
Users can also make payments in a speedier manner. How to build a payment app like Paytm will seem more simplified as you do it with the help of app development companies and app developers.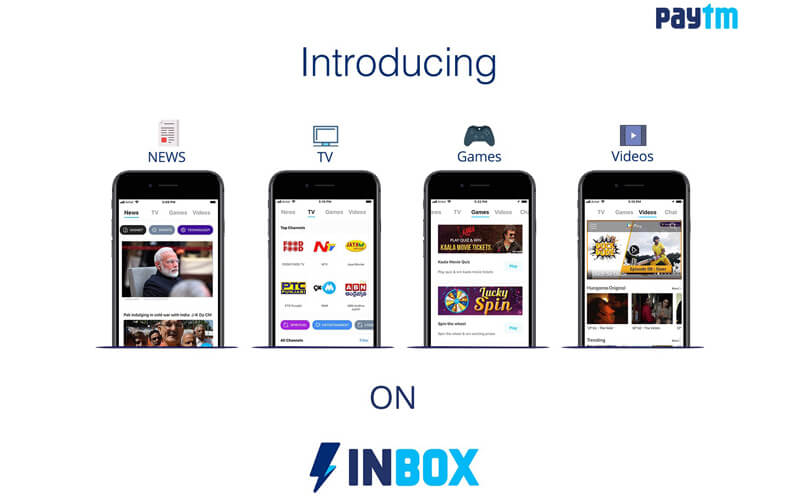 Technologies that are must for Developing Clone Application like Paytm:
Now that we know about the features, the cost to develop apps like Paytm also varies depending on the incorporated technologies.
The list is as follows:
Datastax for Data Management
Cloud environment for AWS
GitHub
GWT for Robust programming
Twilio and Bandwidth for Push Notifications
Mandrill for all aspects linked to emails
HTML5
Nexmo for Phone Verification, SMS & Voice
ZBar bar code reader for QR code scanning
PayPal and Braintree for accepting all kinds of payments
Debian for Universal Operating System
Atlassian JIRA
Database – HBase, Postgres, MongoDB, Cassandra, MailChimp integration
Amazon (Route 53, Elastic Load Balancing & EC2)
OpenResty
App platform (Windows, Android or iOS)
Rollbar
Materialize
WordPress
OpenSearch
Cost To Develop App Like Paytm: Breakdown
Some of the costly elements that you will need to include in your Paytm online recharge app to make it highly successful are:
Mobile application development aspects firstly
Tie-ups regarding discounts & offer put forward by the brand on the mobile application
API development that interacts between mobile app users & service providers.
The process goes as follows:
Contact service providers such as Airtel & Vodafone for crafting API in your mobile app
The service providers will present you with APIs that are payment related
Following this, your developer will build an interface for connecting the API & mobile app to work together
Integrating payment gateway within the app is also important
The approximate cost to develop an app like Paytm is around $50,000. It will be estimated as per $20 per hour & it is for both platforms.
However, the cost can fluctuate depending on the development of complexities & features. When it comes to Android, the cost might be a bit higher as for that platform; programmers need to write more codes, testing of more devices is needed, etc.
Conclusion
The content aptly describes the entire app development process for apps like Paytm. As shown above, the approximate cost to develop an app like Paytm is also now clear.
With this in mind, you will come across many fake advertisements that promise to build you an app in 24 hours. Never fall prey to such hoax as building an effective app like Paytm that can favor millions requires at least 2 to 3 months.
To hire iPhone app developers, simply revert to us as we work in a straightforward and upfront manner. We provide guaranteed quality app development services. Connect with us today.

How Much Does It Cost To Develop A Mobile Wallet App like Paytm?
At $20 per hour, the approximate Cost to Develop a Mobile Wallet App like Paytm is starting from $50,000 - $75,000.
How many active users of Paytm?
Paytm has 140 million as active users.
How much time will it take to develop an app like Paytm?
It will take 2 to 3 months for developing an app like Paytm.
What are the alternative eWallet apps like Paytm?
The alternative eWallet apps like Paytm are MobiKwik, Chillr, Freecharge, State Bank Buddy, PayUMoney, etc.