7 Best Language Learning Apps in 2021
Learning a new language has become very easy these days thanks to modern technology. While many people would still prefer learning a language at a physical school and writing all assignments themselves, a lot of them love using language learning apps and essay service websites from the comfort of their homes. There are many reasons to learn a new tongue too, like wanting to study in another country or simply traveling to a new place and being able to connect with its people.
There are many reasons to learn a new tongue too, like wanting to study in another country or simply traveling to a new place and being able to connect with its people.
When you learn a new tongue, not only can, you easily communicate with people, but you can also find out a lot about another culture.
The kind of cultural understanding you get for a people through language exchange is something special.
Speaking a new language, therefore, can help you in experiencing new things and sharing ideas with new people.
Whatever your reasons for looking for language learning resources may be, the following list of language learning apps is a great point to get started on your journey.
An increasing number of applications are now flooding the market because of high-end mobile application development services.
Things To Look Out For
Before you decide what the best language learning resource for you is, you should know what features and characteristics are important. 
The first important thing is to figure out how effective a certain app is. Different apps use different methodologies to teach people languages. That is why it is crucial to keep this factor in mind when listing the best apps to learn a language.

Another thing to check for is usability. An app, whether it is paid or not, should be user-friendly. It should not be difficult to navigate or get used to, as this is going to be your main resource.

And the last thing to check for is the price. Some apps are free but only to a certain point. Some offer a subscription too.
With these basics out of the way, let's talk about the 7 top language learning apps to use in 2021.

Duolingo is perhaps the most popular language learning app out there that also happens to be free. It offers excellent courses that are designed to teach you a new tongue quickly.
The app shows you images along with the associated text to give you visual cues. It also uses audio so that you know what each word sounds like. You then have to associate different words with the corresponding text or image via games or tips.
Duolingo is one of the best ways to learn any target language in a short time. Each step that you complete takes you to more complicated words and phrases to constantly improve your vocabulary.
The app has support for a number of languages, including Spanish, German, Japanese, Italian, and many more. If you want it to have no ads and help you progress further than the B2 level, you can get the paid version for $6.99 per month.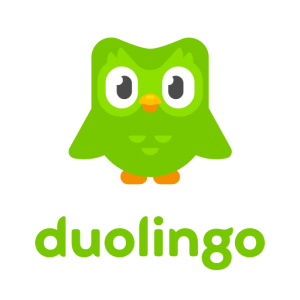 Another resource to polish your language skills is Memrise. It provides users with a visual way to learn while also offering a huge collection of user-created content. It not only gives you language courses but also has content related to literature, art, math, and more.
Whether you choose English, Chinese, or French, this app has got you covered. It can be used for free but also has a paid version for much more content. The premium version costs $8.99 per month.

One of the best ways to start speaking a new tongue is to immerse yourself completely in an environment where it is spoken. Having or listening to a conversation taking place in another tongue is an excellent way to begin speaking it.
Encore is an application that is based on this principle of repetition. It helps learners get immersed in their chosen tongue no matter what they are doing or where they are. It comes with curated lesson plans which allow even beginner learners to practice on a regular basis.
The application itself can be downloaded with making a payment but using each particular pack costs $49.99. It supports 12 languages, so you can use this great tool to experience different speaking tongues.

Busuu has a unique take on its lessons. This is a language learning service that connects people studying the tongue with those who are native speakers.
Being able to get feedback on your pronunciation and understanding from a native speaker is an excellent way to ensure that you're doing it correctly. This kind of social aspect is what makes this application one of the greatest. 
The bad thing about it is that you cannot avail this feature in the free version. You have to sign up for the full version to connect with real speakers of your preferred tongue. It also has a fairly small language selection. Fortunately, the full version costs only $6 to $10 monthly.

If you want to build a strong base for your new tongue, Rosetta Stone is a good way to do so. It focuses on teaching the basics to people without providing long explanations of what everything means.
In this sense, it takes a natural approach to how we begin speaking the tongue of our parents when we are young. The downside here is that people have to look for explanations for grammar concepts on their own which can be difficult.
The app can be purchased either on a monthly basis for $10 to $35 or on a lifetime basis for $130 to $200.

When looking for translation services online, Google Translate is one of the most famous options there are. This is a free translator that has a massive repository of vocabulary words from different tongues.
You can access it via mobile or computer and even hear voice translations without needing a premium account. The only downsides here are the lack of pictures and curated lessons.
But if you can put in some work and want a free learning tool, Google Translate can be exactly what you need.

Anki is not a language learning software itself. Instead, this is an open-source service where people can learn whatever they want based on a flashcard system.
You can create your own deck of flashcards based on a foreign language or download one created by other people. Flashcards are a very effective way to remember things, including a new tongue.
The downside of Anki is that you have to look for suitable decks, and there are no exercises to guide you. But since this is something you can use without paying, it's an understandable trade-off.

Conclusion
As you can see, there are many different methods by which you can begin speaking a new tongue in a short while. You should try to include other methods in your journey, too, like listening to the news in a specific tongue or listening to people talking in their native language that you wish to know.
Learning languages through the best free language learning apps or websites is not difficult these days. All you need to do is know which iOS or Android apps to download and review the ones that meet your particular needs the best.