TOP MOBILE APP DEVELOPMENT COMPANY
As the world is going through a digital transformation, mobile apps have become necessary rather than value addition. To stay relevant in the market, more and more businesses are partnering with a top mobile application development company for an app that will help attract a larger audience.
The right mobile app developer will make your ideas a reality and that too a flawless one. If you are looking for such a team of developers, then 21Twelve Interactive is the place for you. Our experienced team of in-house developers has expertise in native as well as cross-platform app development. Moreover, the agile methodology of development allows the developers' team to quickly implement changes and deliver a solution that best meets your requirements. Don't believe us? Check out our portfolio to get an idea about the capabilities of the team.
Keep in mind that just a mobile application developer is not enough to build an app. Other experts like designers, project managers, and testers are needed. At 21Twelve Interactive, you get end to end mobile application development services that will impress your customers. Consult our experts for any mobile app solution – right from the basic eCommerce applications to feature-rich on-demand mobile apps.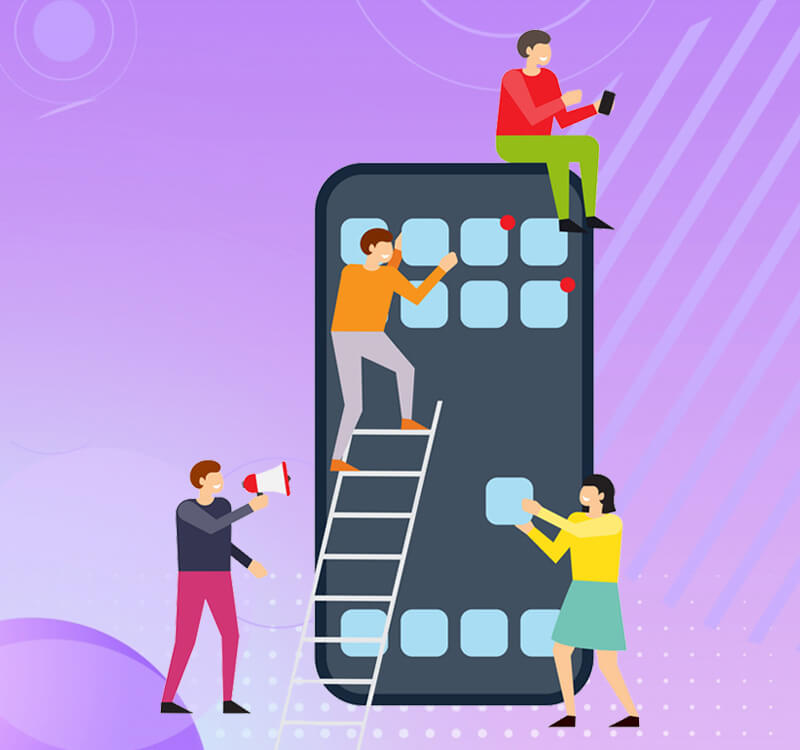 Mobile Application Development Services
At 21Twelve Interactive, we provide end-to-end mobile application development services for your business app.
Looking for a brilliant iOS app development company? Our iOS developers will make your ideas come alive.
We, as a mobile application development agency, know the potential of iPad apps. Our iOS app developers are among the best ones in the industry.
As a leading mobile application development firm, we can unleash the potential of the Android platform. Grow your business with our apps.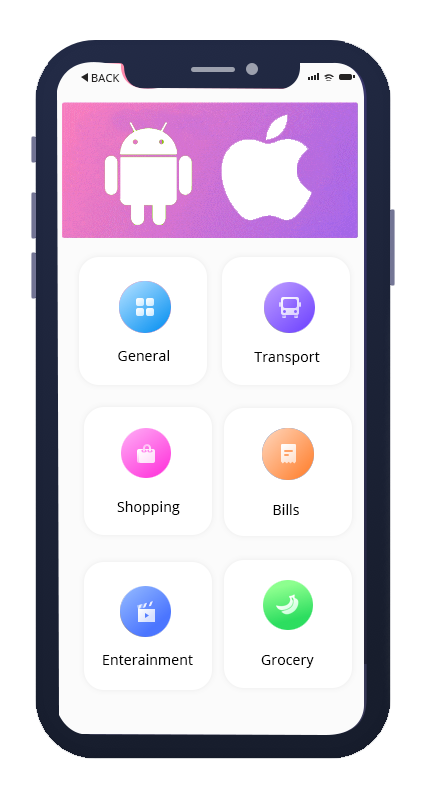 Looking for mobile app developer for your ambitious hybrid app idea? Trust our hybrid app developers to deliver the perfect application.
Do you want to increase your audience base at less cost? Avail our cross-platform app building services to leave a lasting impression on your users.
Our mobile application development services will help you to reach out to Windows users. Explore this possibility that the others are missing out.
Do You Need a Reliable Technology Partner for Your Custom Mobile Application Development Project?
Finding mobile application development services is not as hard as it looks. We understand that it is necessary to have the right technology partner. You need a custom mobile app developer who can present your USP to the audience. 21Twelve Interactive is the right custom mobile application development company for your needs. We offer end-to-end solutions to your mobile application development requirements. It means we are a one-stop solution to build your dream app. We are popular as the best custom mobile app development company due to our unique approach. As we believe in keeping up with the latest trends, we offer a range of custom apps for IoT, AR/VR, Apple TV, Wearables, Beacons, and much more.
Our Mobile Application Development Process
We Deliver World-Class Mobile App Solutions
We build fully-fledged Smartphone Mobile Apps. For that, we have experienced a team of mobile app developers and primary focus on delivering quality app design to clients.
Advantages of Developing Mobile Application For Business:
Why Do Businesses Choose Us as a Mobile Application Developer Partner?
21twelve Interactive delivers excellent mobile apps with 100% satisfaction to clients with comprehensive solutions and support.
BLOG UPDATES
A directory of Latest Mobile App Development trends!
FAQs
A list of Frequently asked Questions and Answers!
Why should I opt for Mobile App Development?
A Mobile Application is one of the best ways to connect with your customers, and it will also be beneficial to develop a business with good revenue. Every information of customers can be easily captured on fingertips, so the development of your Mobile Application is significant.
How much does it cost to hire a Mobile App Developer?
The cost of a Mobile App Developer depends on the requirements of the projects. It isn't straightforward to give an average cost bracket for hiring a Mobile App Developer.
Why should I hire a Mobile App Development Company?
Hiring a Mobile App Development Company solves your every app development issue. As they have dedicated experience resources that can handle your project flawlessly.
How much time does it require to build a Mobile App?
It depends totally on the requirements of the project. Generally, build a Mobile App like Uber taxi booking app will take around 6 to 6.5 months.
Which is the best platform to build a Mobile App? iOS/Android or Both?
We suggest you build a Mobile App on both platforms that can be useful to reach targeted people easily over the globe.
Do you guys support after launch and live of the Mobile App?
Our development team is always ready to assist your problems while making App live or launching an app store or play store. Modification of the App would be chargeable.
Do you sign NDA?
Yes, for your security measurement, we sign NDA.
How can I track the progress of my App Development Project?
We follow a simple and clear transparent communication process and interact with you regularly if needed so far, at every stage of development with the latest update related to your development project.
Will I get Code Ownership?
Yes, we will give you code ownership after the completion of Mobile App Development. However, in some cases, depends on the NDA terms, then we claim ownership.
What is the payment structure for the Mobile App Development Project?
We mostly took 30%-40% payments upfront, and rest will depend on each milestone basis. It will also depend on the deal we're done with clients.