20 Must Download Apps for Every Book Lovers | 21Twelve Interactive
People who prefer reading on electronic devices still buy devices that are dedicated to reading, but now, with the way Mobile App Services are improving, most users are now moving to tablets and smartphones.
This is good news for any custom mobile app development company looking to develop a book reading app.
As stock apps, both Books on Apple and Google Play Book are great but if you are an iOS App Development Company or an Android App Development Company, you have the option to make more specialized apps that can contribute several extra features, from extremely customizable settings, odd format support, subscriptions, and more.
This is a list for the avid reader who's looking for an alternative option for online book reading but doesn't want to purchase a whole other device for it.
Top 20 Best Book Apps
1. Goodreads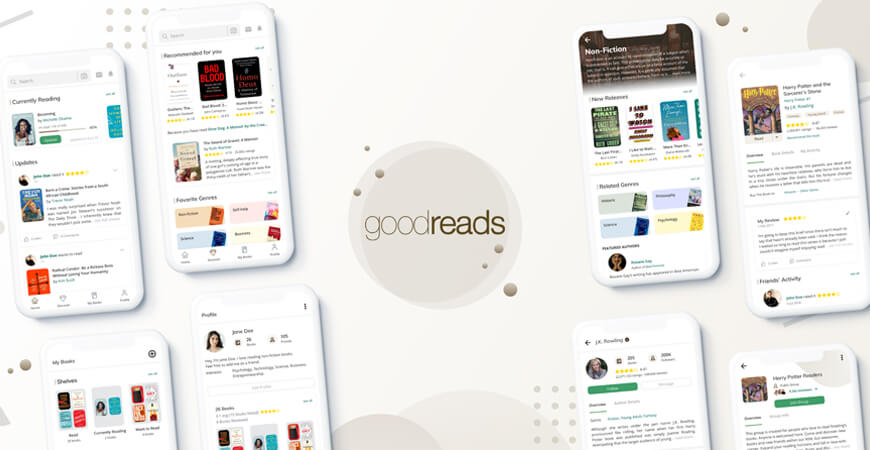 Goodreads is an app that is like social networking for book lovers. It is the best place to find new books, read reviews, join communities, and follow writers.
Once you begin tracking books with this app, you will get recommendations that are amazingly accurate.
It doesn't have the most excellent UX; the sheer amount of features is enough to cover any trouble. You can use your Amazon account to log in, and your reading list shows up on Kindle.
Cost: It is free to download on Android and iOS
2. We Read Too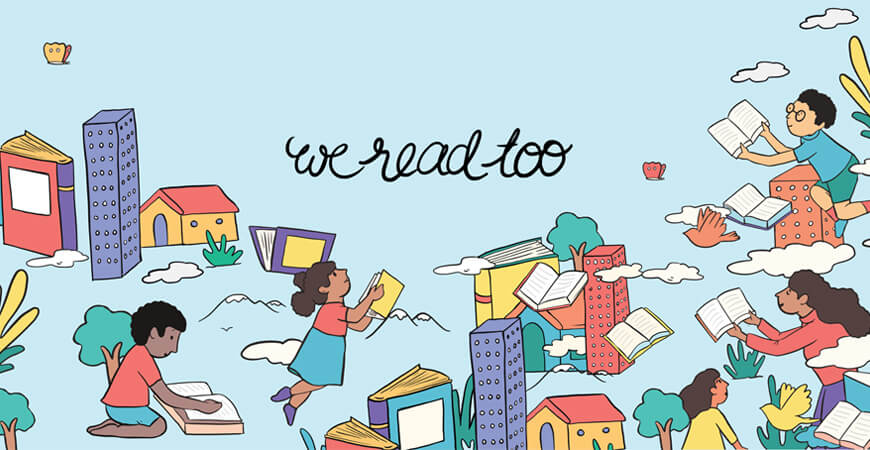 This is the ideal app for readers who desire to stay updated on children and young adult's fiction scene.
You cannot read but you can share titles with family and friends, make recommendations for them and they can do it for you too.
Cost: Free to download for iOS only
3. KyBook 2
Kybook 2 is a multi-purpose ebook reader that supports formats that are DRM-free such as CBZ, CBR, DJVU, RTF, and epub.
Whether you want to read prose or poetry, comic books or RPG, Kybook is going to be great for you. You can customize the fonts, themes, and layout setting such as line spacing and margins.
Readers also can upload via iTunes or access ebooks in cloud services that are supported like Yandex Disk, Dropbox, Google Drive, and iCloud.
There is even OPDS catalog-support that allows you to access plenty of public and free content domains online.
Cost: Free to download on iOS
4. Scribd
Amazon might boast of their Unlimited program, but they weren't the first to provide unlimited access to books through such a program.
Available on iOS and Android, Scribd offers unlimited access to ebooks and it is often called the "Netflix" of books. Scribd offers a library of over 500,000 books from over 900 publishers spread over many genres.
The app has a display you can customize, and also collections curated by editors, personal recommendations based on user's reading history, and the capability to download books to read offline.
Cost: $8.99 per month
5. Google Play Books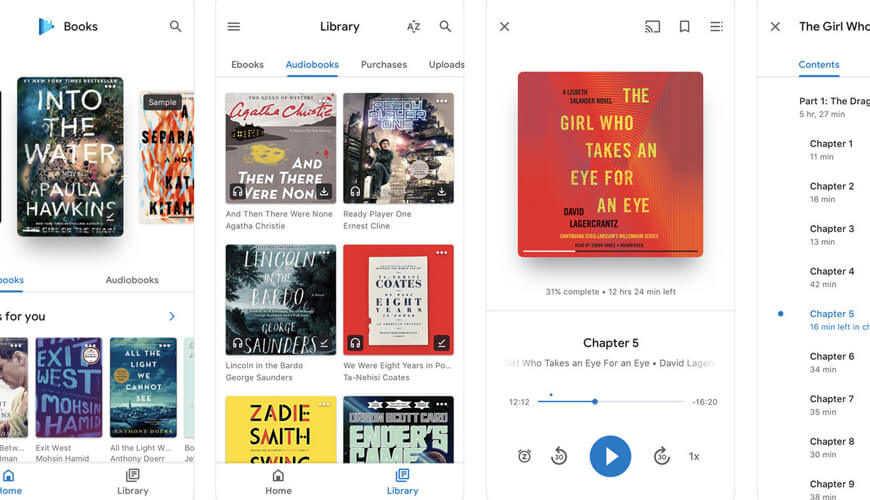 Google Play Books is the search engine juggernaut's entry into the world of ebooks and reader apps. The Android version is superior, especially with the integration with Google Play that lets users shop for books easily.
On an iPhone, you'd have to go to the browser to shop. Customization in reading allows you to change the font size, line space, and typeface, while the night mode keeps it comfortable for your eyes when reading at night or in the dark.
In-built dictionary, text highlighting, and map search offers you many features to try out, and the voluntary syncing features save the position of your reading over devices. Besides the titles on Google Play, you can also upload your own EPUB and PDF files.
Cost: Google Play Books grants no subscriptions so you have to pay for specific titles at their counter price.
6. Chunky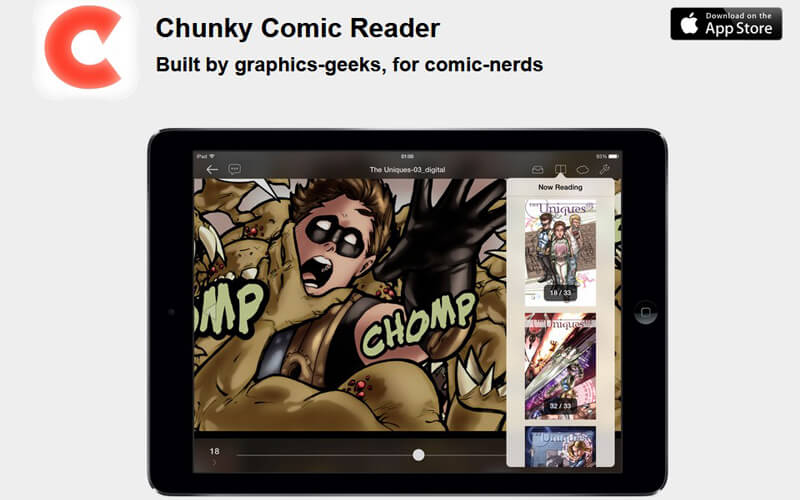 If you already have a collection of comics that are DRM-free, you can check out Chunky, which is a free and feature-rich comic's app for the iPad.
On the digital side, PDF, CBR, and CBZ are all supported by Chunky, also metadata tags from ComicBookLover and ComicRack. A clever upscaling module renders even low-resolution files as neatly as possible, while multiple view modes allow you to read however you want.
There is even a tint fix or auto-contrast to modify for washed-out comic scans. The app also downloads comics from your storage in cloud services, such as Google Drive and Dropbox directly into the self-organizing library in the app.
Additionally, there is a parental lock that lets you tag and conceals titles behind passwords.
Cost: Free to download in iOS
7. Amazon Kindle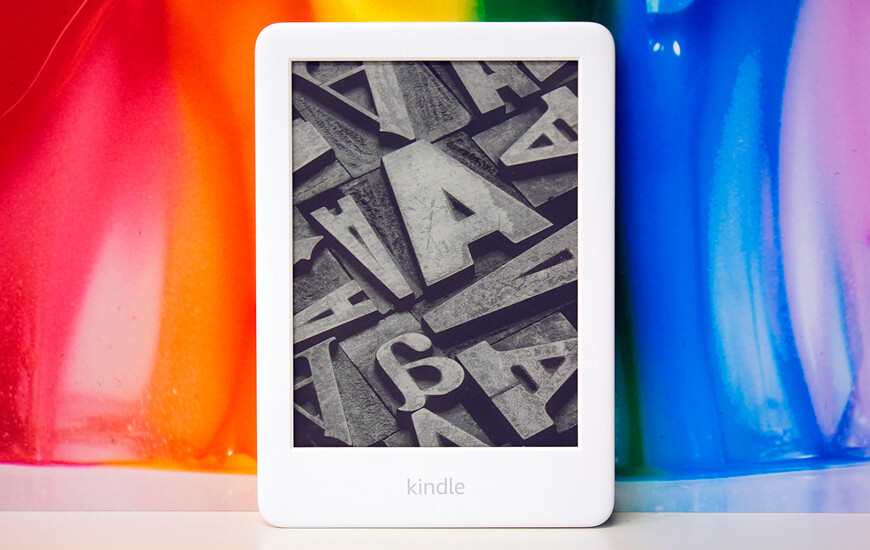 The Kindle app from Amazon (available on both iOS and Android) is a multi-platform e-book behemoth that features a marketplace, library and reader management specialties, and much more.
You can browse through over a million titles on the Kindle store. You can choose from the most recent bestsellers to classics that cost nothing. The customizable display lets you choose the brightness, font size, and other settings.
Additionally, Kindle syncs bookmarks, notes, highlights, and last read page between platforms and devices. A new Kindle addition is its Unlimited programs that give their users access to many e-books and audiobooks for a fee per month.
Cost: There are many subscription plans; the Unlimited version is 120 USD/year
8. OverDrive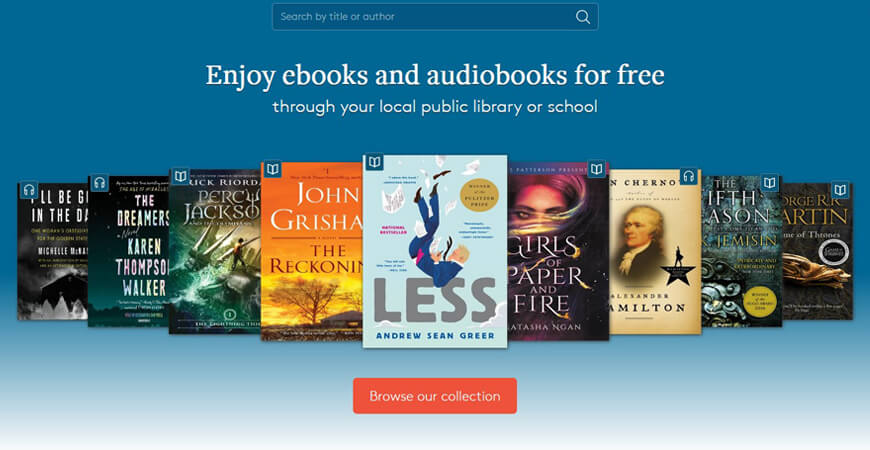 OverDrive allows you to carry the local library inside your pocket. You don't even need to buy a copy from Amazon when you can borrow it from your local library.
OverDrive managed to move offline libraries online. The catalog varies based on where you live or the content a library provides. And it is not limited to ebooks, you can also borrow audiobooks.
This is all available on your library card. You can also use the app to watch movies, as an alternative to Amazon Prime and Netflix.
Cost: It is free to download from iOS and Android
9. Moon+ Reader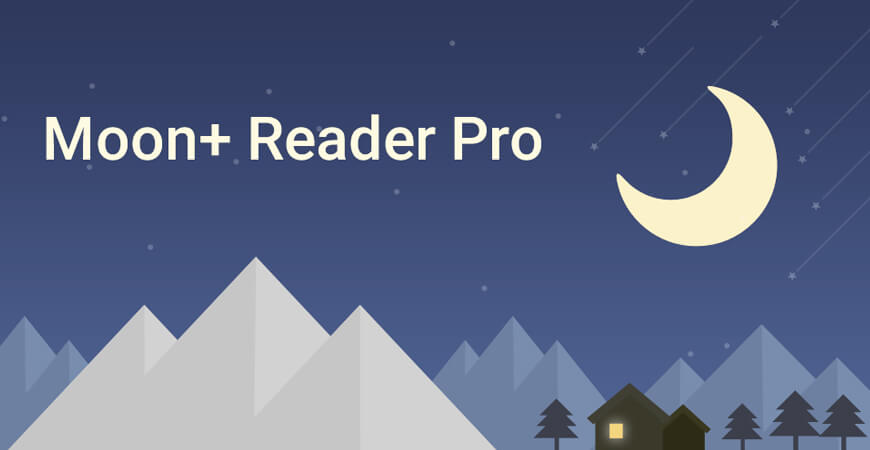 Moon+ Reader is a neat e-book reader Android app known for its extremely customizable interface.
While it doesn't come with a dedicated market, the user interface makes it rise above the rest. You can establish font sizes and styles, spacing, auto-scroll, backgrounds, paging modes, multiple view modes, and many more.
This app is free but the premium version also lets you remove advertisements and add support for PDF, also extra features.
If you have a sizeable e-book store already and are only looking for an app on Android to read, then Moon+ Readers can be a good choice.
Cost: Available to download from free on Android
10. Wattpad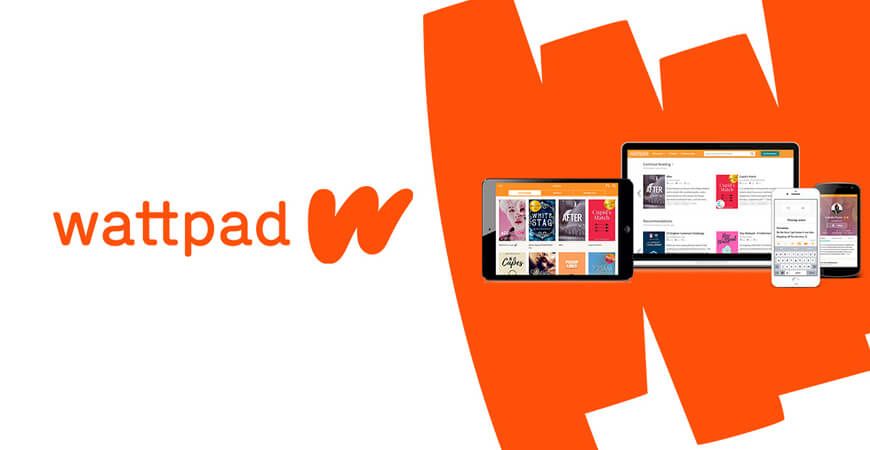 If you are exhausted of paperback books, you can check out Wattpad. It is a platform of the digital age where writers and readers can connect directly.
Wattpad ushers an element of community to reading. You can communicate with other readers by leaving comments under stories, on specific sections, sentences, and more.
Ever genre takes readers to a new community to get inspiration or explore. The application motivates you to join writing contests, expand fan base or be a section for the app's chosen stories.
Wattpad helps you go from writer to a reader also. With the community on Wattpad, you can develop an audience.
Cost: Free to download on Android and iOS; subscriptions also available
11. Inkitt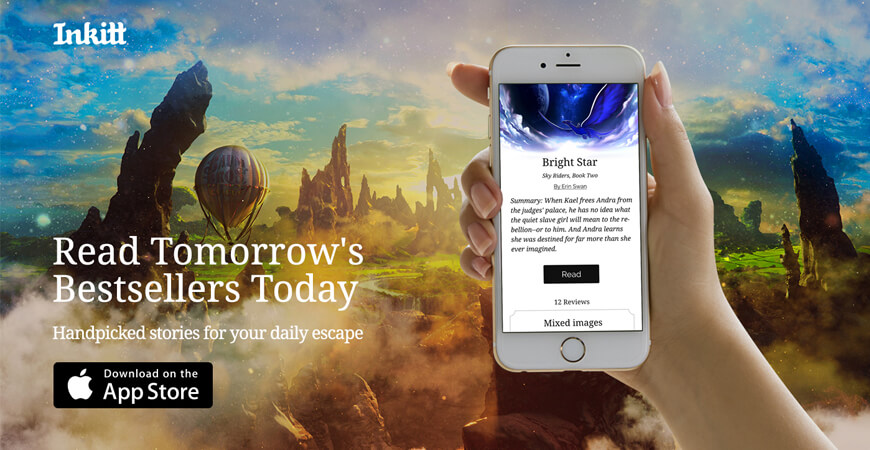 Inkitt is an application especially created for reading fictional books and is made up of mostly independent writers.
It encompasses only a bunch of genres like sci-fi, romance, fantasy and the same. The mobile app is visually appealing and fun to use. Unlike Goodreads, the app is mostly used for reading and does not have a social network.
The people behind the app are a publishing company that helps indie writers publish novels. The experience is nice and it observes your weekly and monthly reading stats, displays book history, and create lists of books to read.
Cost: It is free to download on Android and iOS
12. Marvin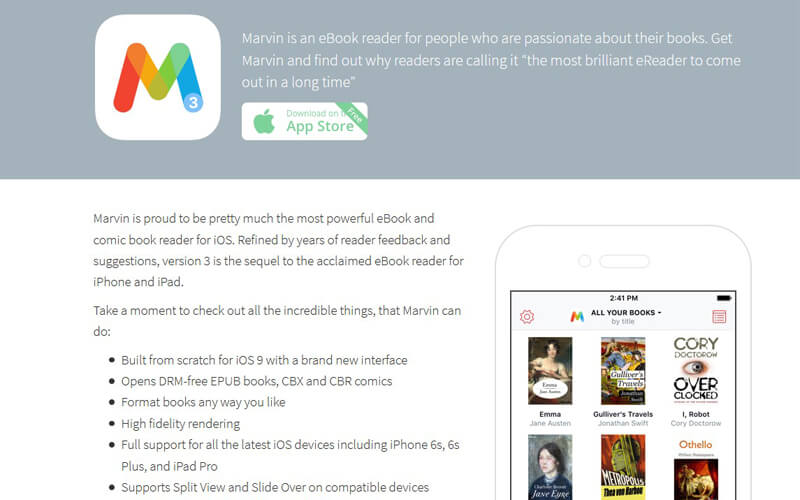 Marvin is rich with features and highly configurable iOS app for EPUB files that are free of DRM.
It comes filled with amazing reading features for a reader, from a multitude of fonts, night mode, and changeable themes, annotation, highlighting and dictionary devices.
You will also look for many format tweaks starting from paragraph indentation to spacing and text justification.
Marvin also comes with a robust collection of organizing tools, letting you comb through collections, pick from cover views or lists, and more. Highly configurable and feature-rich, Marvin's only disadvantage that it is focused on EPUB reading and does not support other formats.
Cost: Available to download on iOS at 3.99 USD
13. Leio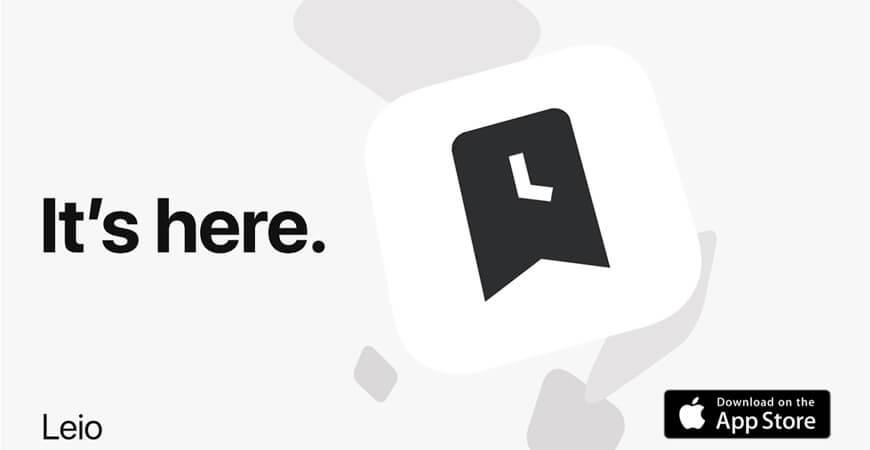 Leio is among the best book apps on iOS. It is the easiest way to put down anything related to book reading statistics.
You can keep track of every book you are reading in one place. Leio also has a tracking feature, you can exactly see how long it takes to complete your book.
Once you provide data, Leio also analyzes your reading patterns. If you are not comfortable with the Goodreads community feature, Leio is great for you.
Cost: It is free to download on iOS; premium versions are also available
14. Serial Box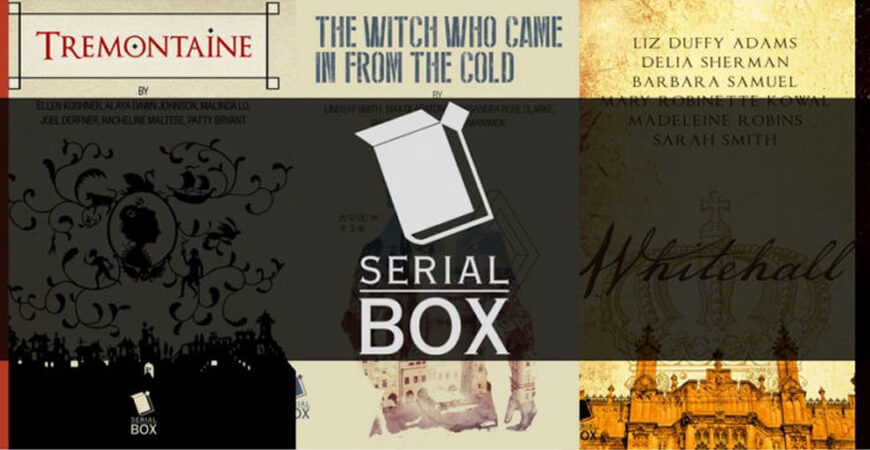 Serial Box made the jump from iPhone to Android in 2017 and it ushered a new approach to reading. Instead of paying for the whole audiobook, you get episodic, shorter content in smaller chunks from the novel that is perfect during break time or commute.
Serial Box provides a collection of genres, from sci-fi to drama and fantasy, and the first episode is free while the remaining episodes cost 1.99 USD-this incorporates both audio and text versions. You can also read the full story with a discount through a season pass.
With books such as Tremontaine, The Witch Who Came In From The Cold and Bookburners, this highly customizable audiobook and reader offers an interesting twist on digital books.
Cost: 1.99 USD per episodes after the first, which is free
15. Libby

If you don't want to spend a lot on ebooks, and if your local library already has a collection of digital books with a lending system online, then Libby is a great choice. Derived from the popular online media management system of Overdrive, Libby offers users to borrow audiobooks and ebooks from co-operating libraries. Just sign in with a library card and you are able to browse through the online media collection in your library. It allows you to look for titles, borrow audiobooks and ebooks, set holds, extend the return date, and return books easily. You can review books from the app itself, download borrowed titles or stream to your tablet or phone to save space.
Cost: This app is free to download
16. Litsy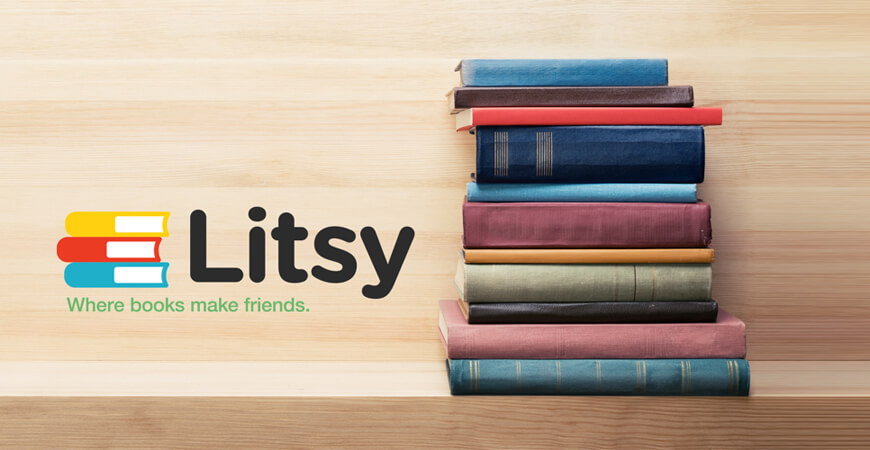 Litsy is a social media app for literature but with a twist: it is like Instagram for books. It is easy to use and you can post photos of your moments with your book and grow as an influencer.
You can share your books with family and friends, post reviews on books you have read.
Cost: It is free to download on Android and iOS
17. Bluefire Reader
Bluefire Reader is a clever e-book reader that manages PDF and EPUB files, with annotation support and Adobe Content Server DRM.
It has a customizable, clean viewer that lets you set margin widths and text size, night mode and themes, also content table and bookmarks.
Readers can set annotations, highlight, search text, check meanings and share passages. The version for iOS also includes synchronization of reading location, letting you move from one device to another without missing your reading spot.
Cost: Free to download
18. FB Reader
FB Reader supports MOBI, HTML, DOC, RTF, EPUB, and other formats. While it does not feature a store like other mobile apps, FB Reader still works great with its customizations.
Readers can modify text fonts, backgrounds, page animations, text colors, size, margins, hyphenation, and more.
This free app also comes with external support for a dictionary, downloader or browser for searching books, PDF plugin support, and language localizations, and syncing libraries.
Cost: Free to download on Android
19. Kobo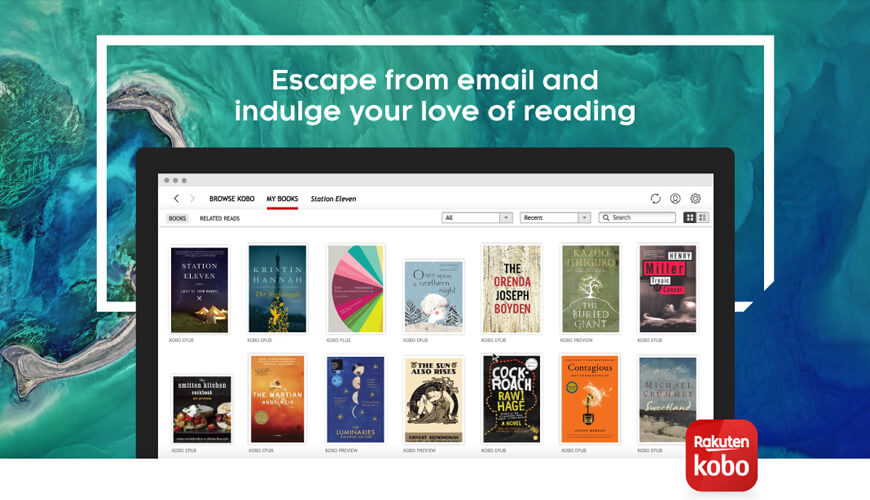 Kobo is an Android app very popular in France and Canada. Kobo features a library of over 5 million publications and ebooks.
It also lets you access content from its store online while also allowing you to import personal content. It supports many formats, such as CBR< CBZ, PDF, and epub. Text customizations and voluntary view allow you to get comfortable and the application syncs across platforms and devices.
Cost: Free to download on Android and iOS
20. Audible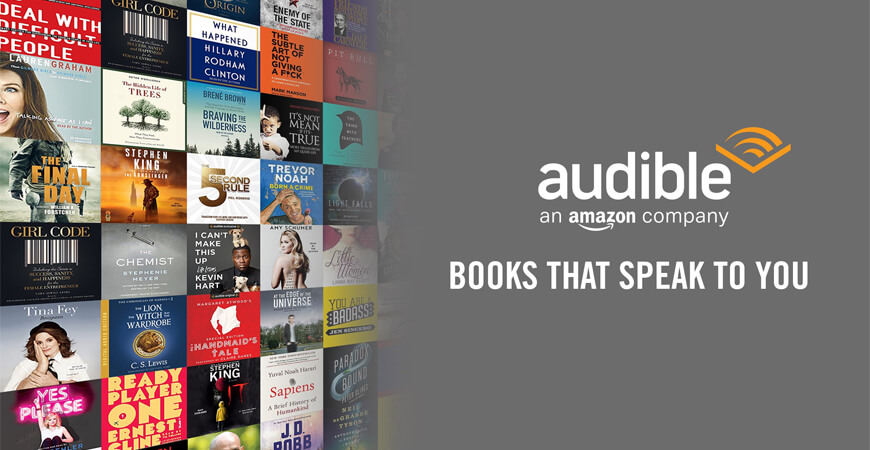 Audible has more than 180,000 audiobooks for you to buy, a system for monitoring your reading habits and lists, button-free and sleep modes, syncing to Twitter and Facebook to share with friends, capabilities to multitask for background listening and downloading, and a feed for frequent author updates, and so much more.
Cost: Free to download on iOS and Android; there are in-app purchases
Conclusion
There are so many book apps out there, so we are sure you will find your fit. Live your best bibliophile life and never stop reading.