The No-Nonsense Guide to Avoiding Deadly Mobile Commerce Mistakes
The presence of mobile is everywhere, and more and more people are using their mobile devices to not only communicate with their friends but also to interact and buy from businesses just like yours. In fact, 79% of smartphone users have made a purchase online using their mobile device in the last 6 months.
The thing is that many businesses are still making costly mobile commerce mistakes that mean they're missing out a huge chunk of the market. Instead of giving mobile customers what they want, they're effectively turning them away in the direction of their rivals.
If you want to grow your business in 2019 and beyond, you have to get mobile savvy. Let's take a look at the common pitfalls of mobile commerce – and how you can avoid them.
Your Mobile Site Is Too Difficult To Navigate
If the user can't work their way around your website with ease, they will bail out. User experience is super important in 2019, and mobile users simply won't tolerate a website that makes life hard for them.
Indeed, stats have shown that 53% of mobile users will quit a website if it takes longer than 3 seconds to load.
To make your mobile site easier to navigate, just use a bit of common sense. For example, your font needs to be larger than it is on a desktop to suit the smaller screen, and your headlines need to be shorter for the same reason. Your body copy should be snappier and briefer, too, because mobile users really want you to get to the point as soon as possible. They're in a hurry as – a lot of the time – they use their device on the move.
Keep your menus shorter as well and add drop-down menus to help the user jump from page to page with less hassle.
Make sure your search tool is visible at all times. Optimize it so that it comes with an auto-complete feature.
If your website is too hard for even you to navigate, it's too difficult for your users. Make this easy for them, and especially make it simple for them to jump from one page to another – and back again.
Not Enough Personalization
We're currently living through the era of personalization. Your customers – especially your mobile customers – want you to address them directly, and they want you to personalize content and searches based upon their past behaviors on your site.
Why? Because it's something they've become accustomed to on other sites. Personalized experiences allow them to get closer to what they want faster than ever before, and with less hassle.
This is all part of the modern day mobile experience for the user who is in a hurry. Instead of being recommended products they have absolutely no interest in, they're only shown products related to items they have already purchased or browsed.
One way you can collect data on customers before using it to personalize the experience is to use a POS card reader. Not only will a POS card reader improve your payment options and smooth over your checkout process (see above), but it also stores data on each customer. Then, you can use this data to personalize future shopping experiences.
A Badly Designed Form
We get it – you need forms to collect information from your customers, such as shipping info. That's totally fine, but if you use the same form as you do for the desktop version of your website, you're in serious trouble.
Just think of the times you yourself have filled in forms on mobile devices. It's a total nightmare!
So cater to the needs of your customers by creating shorter forms for the mobile version of your website. Make sure that the only information you're collecting is absolutely essential. Stats have even shown that reducing the number of form fields to 4 or under increases conversions 160%.
An even simpler idea is to integrate your store with Facebook and Google. That way, if the user wants to register using either account, they can do so with very minimal fuss.
A Poorly Optimized Checkout Experience
Cart abandonment is a thing and it's pretty annoying. Stats show that mobile cart abandonment rates are as high as 73.4%, which puts them ahead of desktop cart abandonment rates. It's a big problem but it's one that can be rectified by optimizing your checkout experience.
On your mobile checkout pages, make sure there are zero distractions. Add security information and trust seals, as well as progress bars.
It's also a really good idea to offer the option of guest checkout. Many customers get frustrated when they have to register before making a purchase. Make their life easier by letting them check out as a guest should they want to.
Another good idea is to ensure that the customer only has to type out their shipping and billing information once. If you make mobile users type this info out twice, you run the risk of losing a sale.
Barriers To Conversions
As mentioned, mobile users are generally in a hurry. As such, they want as few barriers to buying as possible.
We're already touched on some of these, such as offering a guest check-out and adding a POS card reader. But you should also expand your payment options so that you include as many as your customers' preferred options as possible. Do your research to find out what payment gateways are popular with your customers (such as PayPal and Stripe) and add them to your site.
Another option is Amazon Checkout.
Make sure the user doesn't have to scroll into infinity to get from the top to the bottom of a page, too. If they have to scroll for too long, they might lose track of something they wanted to check again. Keep your pages as concise as possible and make it easy for customers to get from one page to another.
A Slow Loading Website
A slow loading website is a massive pitfall that you need to avoid. If the mobile version of your website takes way too long to load, users will bail out and head elsewhere.
There are a few ways to increase page speed load time. The first thing you should do is run your site through a mobile site speed tester to see how it currently fares. Then, consider reducing the number of images you use. Make sure to compress them, too, so that they're not too large.
It's also a really good idea to use a hosting provider that improves server response speeds. The last thing you want is for first-byte time to slow your website down and cause your customers to exit. A good hosting provider will also improve the responsiveness of your website, which is hugely important.
Too Many Popups
Popups on mobile websites can be tricky to master because – as mentioned a few times by now – mobile users are impatient. Why would they want your big fat popup in their faces as they're trying to buy something?
The thing is, though, that popups represent a huge business opportunity if done right.
Here are a few tips:
If you must display a popup as soon as the user arrives on your site, make sure to add a very visible "X" so that it's really easy for them to close it off
A smart idea is to get the user to trigger the popup. For example, if the user takes a specific action, display the popup.
Make sure any popup you display is relevant to the page the user is currently on.
A good rule of thumb is to wait at least a minute before displaying your first popup. After a minute has passed, the user has shown enough interest in your website and may not be irked by a popup.
Final User Experience Issues
There are plenty of user experience issues that frustrate mobile users, and which we haven't touched on yet. These include:
Links that just don't work anymore
Too much clutter on your key conversion pages
Redirecting the user to a desktop interface
Text that's difficult to read on the mobile screen
It's really important that you take a thorough look at your website and try to find any basic user experience issues that could be causing havoc with your bounce rate.
Conclusion
These are the most common mistakes of mobile commerce in 2019. As you can see, while there are plenty of mistakes that you can make, the good news is that many of them are really simple to rectify. Make sure to identify whether you're falling into any of these pitfalls and then put into place a strategy that improves your website for the mobile user experience.
About the Author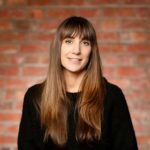 Michelle Deery the content writer for Heroic Search, a link building agency based in Tulsa. She writes data-driven blog content that converts shoppers into customers. Her content has been published in Entrepreneur. You can find her on Twitter and LinkedIn.