How Social Media Aspects Crept into Our Workdays
We can all agree that the digital era has come a long way. Nowadays, everyone is relying on the internet, from searching for information, buying furniture, ordering food, and connecting with friends through social media platforms.
You may find people who use it in malls, schools, and even workplaces. The fact that it has reached all aspects of our daily lives has enabled the business sector to adapt and take advantage of it.
So the question remains, how does it affect your working days? This article will give you an in-depth look at how social media in the workplace can intertwine with work.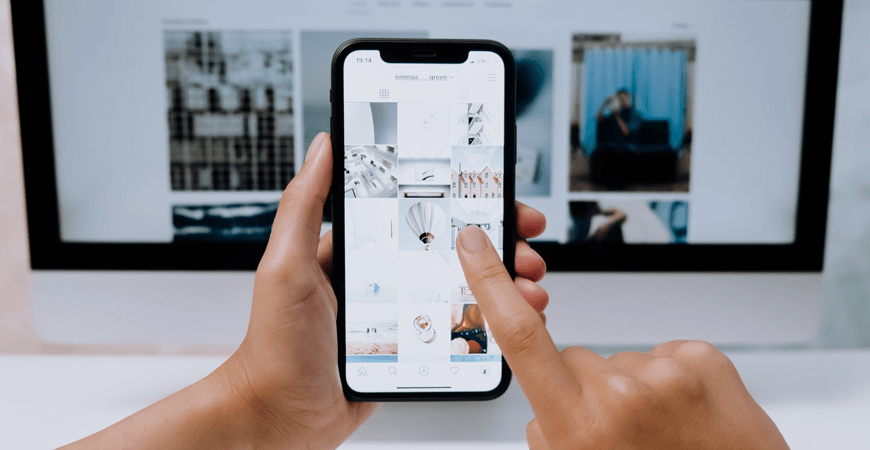 It helps boost company brand
You might probably wonder how social media in the workplace can affect, and the answer is through company branding.
As it is one of the common marketing alternatives, numerous businesses use platforms to promote their goods, let people know about their brand, and give them to the public.
With just one click of a button, they can reach all the people who have access to social media and boost the company brand instantly.
It can be with paid ads on or with the help of search engine optimization professionals. When you allow the staff to post nice things about the company, it is also a great way to build a good awareness of your business.
If they post informative content on the web and show how much they love their job, it will also strengthen the employer's reputation.
Monitor your productivity in real-time
Various industries adapt to the new flow since the digital age changed the way business works. They opted for software that can help their company to monitor productivity each day.
As declared by the CEO of Anicell Biotech on the MRPeasy website, it is economical to invest in CRM (Customer Relationship Management) software connected to social media.
In this way, you will be able to target a bigger crowd, from young adults to professionals.
One good example of this is when the company introduces a new product to the market and gets help with a social media platform to attract customers.
Once the potential customer is glued to a certain product, they can communicate with the company through the CRM tool. It makes the transaction easy.
In this way, the company will help better their customers pick out materials, deliveries, or even track the package upon purchasing.
Gives your employees to release stress
Aside from business aspects, social media in the workplace can benefits employees by releasing stress during their breaks or during lunchtime.
Whenever they scroll down their newsfeeds or find something inspirational online, they can be motivated in their day-to-day work. It is great for their mental health and keeps them from a toxic environment for a bit.
Based on a study in 2019, 3.2 billion users of social media around the globe include working professionals.
However, giving employees the freedom to access their accounts at the workplace may have a higher risk for companies. There can be fraudulent activities and increase the workers who have low productivity due to distractions.
It's the reason why the use of social media in the workplace is still limited.
Expand professional network
Social media in the workplace is now closely interlinked as various companies are already leveraging these platforms to expand their professional network.
The truth is, there are certain social media platforms dedicated to this particular objective. Take LinkedIn, for instance, which is a social media platform. Other professionals can easily connect with other people in a similar field.
Keep in mind that better connections to other professionals in the field may lead to sales leads, employment interests, as well as more significant business opportunities.
Even outside the company, though, social media platforms pave the way for an individual to expand their professional network.
A freelancer, for instance, may find viable clients through social media networks. If his work is impeccable, he can refer to other clients who may need his services through the same platform.
Thus, the relationship he built through social media and then turned into great opportunities.
A stronger personal connection between co-workers
With numerous people now on various social media platforms, you are most likely to find some of your colleagues in a certain platform that you use.
This creates a channel for co-workers to start communicating about topics even outside work. From there, they can even begin spending time on recreational activities together.
It can also pave the way for the start of a beautiful friendship. It can enhance their working dynamics in the workplace.
When people are more comfortable working with their colleagues in the office, you can expect them to stay longer.
Bear in mind that there are instances wherein people stay in a company not only because of their position or salary but because of the people they work with.
Thus, for the company, this brings forth employee retention and a lower turnover rate. Not only is this beneficial financially, but it also enhances the credibility and reputation of a business.
Enhances learning
Finally, social media platforms are now leveraged by various companies to enhance the learning of their employees.
People tend to understand and learn a certain concept. Suppose they find the means of teaching enjoyable and fun. In a way, it can be accomplished through the use of various social media platforms.
There are several types of engaging content on social media sites. Those are not only informative but are easy to understand too.
Social media can also be a viable forum for the exchange of information between employees under training.
With advanced collaboration platforms that social media networks offer, people can better collaborate. They can boost their productivity, as well as the quality of their work and the overall workflow of their job.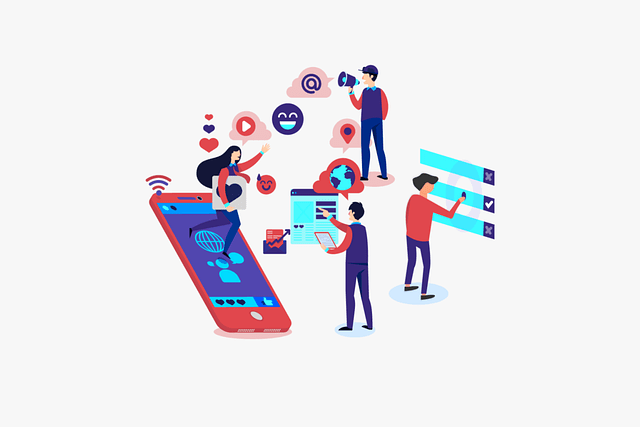 Conclusion
Social media has become a big part of our daily lives, from personal use to work-related activities. But, it does not mean we have to stay hooked even while we are working.
At the end of the day, you would still choose to be responsible and get the job done. We hope this article has been helpful!