5 Tips for Beginners in Game Analytics
When you start developing games, you need to know at least the basics of analytics to be able to see and evaluate your product. But what are those basics? Where should you focus your attention?
As professional game analysts, we have been thinking about the most important things that you need to know when just starting in game analytics.
We even created a free online course and launched a whole education platform to help developers, marketers, and analysts with their games.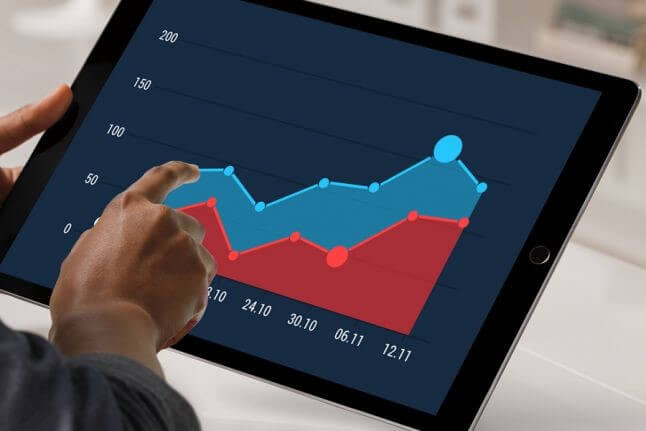 Also, we wrote an article on where you can start your analytics career. Check out these tips if you're a beginner in game analytics.
Tip #1. Never stop learning
This direction of mathematics is useful to all analysts. And it's not just that you will know how likely number 3 will be rolled on the dice (spoiler: it's â…™).
By understanding this, you will learn useful analytical methods: correlation, regression analysis, decision trees, neural networks.
Also, you need to get to know the testing of hypothesis and statistical significance – they will help to make accurate conclusions. If you want to make decisions based on data, then you can not do without statistical significance.
New methods appear constantly, and you will not have enough time to track everything. You must always stay on your toes and improve your skills.
In this case, the online course in game analytics will be a great fit for you. You'll get to know all the basic methods to analyze games if you're new in game development, and you'll be able to find some new insights if you're already familiar with the field.
Tip #2. Experiment: run A/B tests
Experiments and A/B-testing help the analyst to look for bottlenecks and growth points in games. There is a lot of hypotheses generated about how to improve the product, and your task is to choose the optimal one. So, get to know how to properly do A/B tests and act!
You will learn to distinguish good hypotheses from the bad ones in advance and will be able to choose the best of two good hypotheses.
Tip #3. Look at the metrics of your project
The set of metrics depends heavily on the project: somewhere there is paid traffic and marketing costs, some projects work only online, others work on mobile devices.
For example, in game projects, there are lots of the game economy metrics, and online stores require all kinds of metrics as well.
Therefore, it is worth to store all the collected metrics together. It is better not to make a list out of them, but to create the map of metrics with all the relationships and correlations between them.
An arrow from metric A to the metric of B means that when A changes, B also changes. Such a map will allow you to quickly respond to changes in metrics and find their reasons. Here is the real chart that game analysts use when analyzing games.

Tip #4. Use Analytical Systems
Surely your industry colleagues use Google Analytics or other analytical systems to look deeper into the numbers. We recommend you to find out what they are capable of, which reports you can build and how they can be useful for you.
Analytical systems are made by the industry experts and they have a lot of universal reports. At the same time, universality is a double-edged sword.
It's impossible to create an analytical system for a single product. The systems usually provide a basic set of reports that will be ok for everyone but will not be great for everyone.
That's why it makes sense to use platforms that are designed for your needs. It focuses on game analytics and allows to track all the basic metrics in real time, optimize tutorial, find where and why users churn, evaluate the effectiveness of levels and analyze the behavior of your paying audience.
Also, specific game reports help you to find bottlenecks in the game economy and forecast LTV.
Tip #5. Use SQL
If you know SQL, you do not have to wait for the programmers to give you the data which saves your time. It is possible to master SQL in a couple of weeks. There are lots of tutorials on the Internet, and here's one of them.
Conclusion
We hope that these tips will broaden your analyst's horizons, convert you to a data lover and as a result make your games grow faster.
Author Bio:
Vasiliy Sabirov has 8 years of experience in analytics (mainly game analytics).
Vasiliy started his career working at a game monetization service. Then he worked as a Lead Analyst at a big MMO game, where he learned specifics of virtual economy. At the moment Vasiliy is the Lead Analyst at devtodev, and he has already helped more than 50 game projects to improve their KPI.
Check devtodev Education Center for more articles and exclusive webinars on mobile analytics.