5 Best Tools for Remote Work in 2022
Global pandemic COVID-19 has evolved the way people work, live, and communicate with each other for the foreseeable future. It has also influenced companies to adopt remote working as their new normal. Remote working is not a big deal, but it is also not a simple task that could be carried out easily. Companies of all levels should be chronic in working as a distributed team and deciding the best tools for remote work.
Many mobile app development services leverage communication and collaboration with technologies, refining how they use their workflow efficiency. Therefore, we have mentioned some of the best tools for remote business work. Before we understand more about tools for efficient remote work, let's look at the statistics that can justify efficient remote work. You can read more on how remote work has changed human life.
More than 75% of the remote workers state that they have been more productive due to fewer distractions, while 74% mentioned fewer interruptions from colleagues.
73% of employees tend to choose their work hours, as at the time when they feel the most productive.
40% of employees are excited to discuss the workload and include greater flexibility, while the other 18% would have a pay cut for the opportunity.
49% of the employees working remotely have experience working from 1-5 years in their jobs. And the remaining 21% have experience of working for 6-10 years, and 22% are the ones who have 10+ years of experience.
What is Meant by Remote Working Software?
Remote working software is designed for remote workers, despite their location. Remote working software mainly focuses on networking and communication programs like applications, messaging tools, video chats, cloud store, task, project management system, remote team management apps, and many more. 
Significantly, the working software has an immense range of integrations with distinct tools that are easy to use for other team members. It facilitates remote cooperation between your team while working remotely, and the in-house trading with new employees should be consistent with effective remote working software. Without further delay, let us dive into some of the top remote-working tools that have been tried and trusted by professionals:
1. Soapbox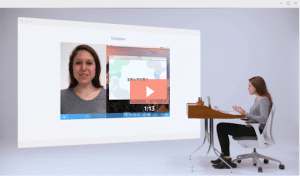 While working remotely, you tend not to have in-between watercooler conversations that in-house workers experience. Thus it means that when you meet your colleagues, you want to make the most out of it. This is where Soapbox enters and plays its role.
A soapBox is a tool for remote work used for one-on-ones and team meetings. This application helps to provide a place for your team to communicate over the same problems, take important notes and assign or delegate the following work or share feedback for the same. The workers also access suggested questions that give meaningful and helpful discussions.
This application has a powerful library of templates and AI-powered meeting insights based on the conversations you are having in your team. These insights related to the app are broken into 4 categories: motivation, communication, growth, and work. Soapbox is one of the finest tools for remote business work, as it allows remote teams to have collaborative and effective meetings.
2. StoryXpress Recorder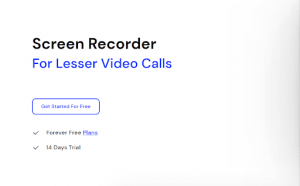 StoryXpress recorder is an alluring and user-friendly screen recorder that simplifies collaboration between team members and colleagues. Screenshots are generally sent to explain a point, but when they fail to put your point across, one of these high quality screen recorder tools will help you. You have to record your screen and then edit the video and share your recording to explain your point in a much better way.
Furthermore, to enhance the experience and draw the attention of your members to some vital parts of the video, you can also draw the content on the screengrab, add text and drive your views' attention with the help of the focus tool. This screen recorder can make the team much more efficient.
3. Microsoft Teams

Microsoft Teams provide one with many ways to be a team. Here you can chat, jump on to group meetings, call your team members, and communicate or discuss with members in various ways. Microsoft Teams are all equipped with basic video call features like file sharing, screen, virtual backgrounds, app integrations, and many more. What differentiates Microsoft teams from all other group calling and messaging apps is its "together mode" feature. The feature of the together mode allows teams to work together even while they are working from their homes.
The digital space of Microsoft Teams is developed for those who like to sit together with others while working remotely. Microsoft has always been trusted for its security and compliance, and thus you can sit relaxed as your meeting is safeguarded by advanced technology.
4. Google Drive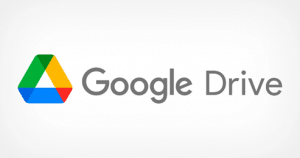 Google Drive helps you create an entire folder structure that makes it simple to use and helps your team members find all the assets and documents they require to use. You can also pre-decide on what can be seen by people and what level of access you want to provide to them. You can also share access directly by sharing a link, and it will not only keep your private data untouched but will also streamline the view for everyone in your team.
You can sync all the data from your computer and drive just by syncing them together. Members can stay relaxed as they know that the following colleagues can directly access all the important content if anything uncertain happens.
5. ProProfs Project

 Image Source
ProProfs Project is a tool worth your consideration if you search for a work-friendly tool that will help you streamline all your tasks and work while working remotely. You can also develop projects, set all tasks, and assign deadlines. These project management apps allow the users to track time, develop presentation reports, build accurate invoices, manage timesheets, and many more.
Gantt charts are tools that help the users monitor the progress of your project along with all the tasks and subtasks. It also allows users to stay on track with their work and deadlines, even at home. Working from home can also have many distractions, leading to project delays. ProProfs Project is a tool that can be installed on both iOS and Android devices. They grant you a permit of easy access to freelancers, project managers, and telecommuters, which could further bring efficiency to work.
Conclusion
Opting to use such tools can be out of your comfort zone at first, and you might face issues implementing them for your remote workers. But once you get used to them and have tasted the tip of the iceberg, it is all up to you to try out these amazing tools for remote work. Many tools can help you boost the efficiency of your team working remotely. Most of these tools have some free trial versions to test them, and if you are comfortable, you can introduce them to your team.
So try out these tools to make your remote work much more efficient and effective with these tools.