10 WooCommerce Development Mistakes to Avoid
Running an eCommerce store is a very complicated process.
There are a lot of tasks store owners have to manage, such as customer service, inventory management, marketing, website updates, SEO, and order satisfaction, to name a few.
Stats say that according to 2017 market share, WooCommerce development supported 22% of top million eCommerce stores around the globe and became the most popular shopping cart.
With several things competing for the attention of a store owner, we have decided to discuss the crucial mistakes to avoid with WooCommerce development.
10 BIGGEST WOOCOMMERCE DEVELOPMENT MISTAKES YOU CAN EASILY AVOID:
1. Running an old version of WooCommerce
WooCommerce distributes a new small version every six months. They updated ten days ago the version 3.5.1.
WooThemes and most third-party woocommerce development agency support the present version of WooCommerce and one before that; which means if you run an older version, you can't get support with the plugins.
We recommend testing your store on every single install with the latest version of WooCommerce whenever it is released.
Then when testing permits, you can install the new version in your production environment.
A WooCommerce Development Company in the USA or any other nations can better do this process.
Read More: Benefits of choosing WooCommerce Development for your business
2. Not keeping plugins up to date
Two perils exist when running old, unconfirmed versions of plugins.
First of all, there might be security issues that were found and repaired in the latest version.
Running old code leaves your website uncovered.
Next, if you're using a plugin to incorporate WooCommerce with a service such as payment gateway or delivery method and the salesperson changes the way websites link to them, your site will stop working.
You can repeat the stages of testing a new plugin in a staging environment then installing on production after it permits tests.
3. Overlooking the System Status report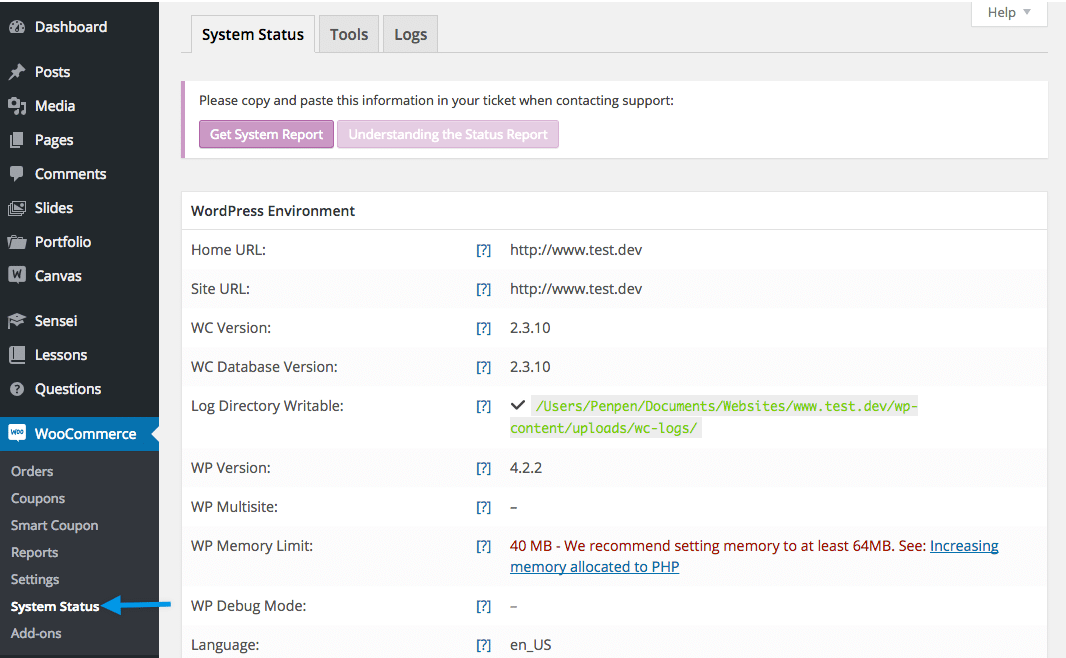 Some system misconfigurations might cause worry for your site.
The WooCommerce plugin comprises a beneficial System Status report that lists numerous facts about your site.
Topics comprise PHP version, web server version, versions of plugins, availability of core functions, and presently active theme.
Items that usually cause worry are color coded with red. Each step that in red will have a clarification of what the exact problem is.
WooThemes also has an accessible guide to knowing the WooCommerce System Status Report. Further, you can take the assistance of a WooCommerce development company from the USA or any other country to get the guidance and update with the report.
Don't overlook the System Status Report and make sure the whole thing is "green" on this page to make sure your store is working correctly.
4. Not setting specific Selling Locations
After the eagerness of launch day, after the first orders pull in, and after you happily order more products, that's when it occurs.
A purchase order comes in from a nation that you dimly know where in the world it is situated, but you surely don't know how to deliver products there.
Next comes to the process of informing the consumer that they won't be receiving the products they ordered and refunding the money collected.
To evade this hassle be sure to set which nations you will do business with using WooCommerce platform by following these steps "Selling Location(s)" option on the Settings > General tab.
Further, you can also take help from WooCommerce developers in India or your preferred nations to make these necessary settings.
A connected setting is the Restrict shipping to Location(s) setting on the Settings > Shipping tab that will confine the nations on the billing pages and shipping forms.
5. Losing on the tip to invite customers on the mailing list
It's a continuous challenge for eCommerce stores to obtain customers to their site, and an even more significant problem is to get customers to buy.
After these challenges, wouldn't it be the best to have customers call you to contact them with information about your shop and products?
Keeping in touch with customers and WooCommerce experts has made everything more manageable by prompting them to join your mailing list with an option on your checkout page.
Customers won't be any better off than when they are handing over their money for products. Hence, it's the best time to ask them to join your list.
Once they opt into your list, you can then start sending them emails about promotional offers, products, and other news that keeps your store and the eagerness of their buying at the vanguard of your consumers' minds.
Hiring WooCommerce development from India or the nation you prefer is the better option to provide a right WooCommerce guidance.
6. Not using branded emails
Maintaining consistent branding all over your site is imperative for an uninterrupted high-quality presentation of your store.
One part that might get ignored is the design of emails.
By default, WooCommerce is available with nine templates that it sends.
Each email is in an HTML email format and has default designing added.
In the Emails segment of the WooCommerce admin area, the store owner can set a header image, alter email headers, change colors, and add footer text.
Updating these settings is the simple least that must be done.
To go up and above for your business and customers you can use the WooCommerce Email Customizer to modify the way your emails look.
The WooCommerce plugin eases the task of designing your emails.
At the same time when you choose an eCommerce website development company, you will get to know the whole things about it.
7. Not having a Pre-sales channel
No matter how comprehensive a product page is, consumers might have questions before they are set to buy.
Having a pre-sales network on your site can help to provide customers responses and build trust with quick and informative answers.
Pre-sales network can be a real form that customers fill out, a live chat system, or a phone number.
These options are scheduled in order of enhancing commitment by the store owner and reducing friction for the customer.
Make it as easy as you are contented with for the customers to stay in touch to find out about your products.
You can go for a reliable eCommerce development company that offers an array of WooCommerce development services and comprehensive WooCommerce website design options.
8. Not having a secure site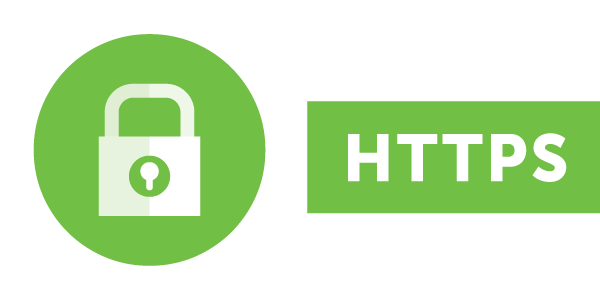 A significant step to growing self-confidence in your online store for your customers is covering the critical elements with an SSL certificate.
My Account and Checkout page are some of the significant areas to safely using HTTPS.
Tech-savvy buyers will check it twice or thrice before they finally make the payment if the store is secure or not.
In addition to customer's negative replies to an insecure site, recently Google announced that websites using HTTPS would only be considered for the ranking.
You can wave it off now, but it is an important aspect to consider to make your site in a search engine friendly way.
Read More: Top 10 WooCommerce Development Mistakes that can cost higher than its Development cost
9. Not displaying your uniqueness
USP or Unique Selling Proposition is something that makes your product greater than other products.
Just naming your product and listing what it does, might not be sufficient for customers to be persuaded or for search engines to distinguish your products from other products.
Using unique product descriptions that show an obvious USP can set your products apart from the competition and involve customers.
Naturally, for you, it is better to hire a WooCommerce developer that offers a wide range of WooCommerce customization services at cost-effective prices.
10. Not offering free shipping
High delivery costs for products are a buzzkill for an online customer. In spite of finishing the party at the Calculate Shipping form, offer customers Free Shipping with a minimum order whole.
Get in touch with top eCommerce development companies and eCommerce development company in the USA or your preferred zone; so, they can guide you adequately.
Customers will be motivated to click the minimum order to earn Free Shipping and will be happy to be obtaining something for free.
Conclusion
We hope this list of kits to avoid when selling with WooCommerce will surely assist your store to achieve more sales and gladder customers.
Along with that, it is always recommended to hire WooCommerce website development company in India or your nearest country that can offer a comprehensive set of WooCommerce development services to make your WooCommerce site more beneficial and valuable.