10 Things to Check Before Hiring Mobile App Development Company
Do you consider your app idea is always worth making a difference in people's lives? Do you expect it has the perspective to offer great value and resolve a problem?
Well, if yes, now is an excellent time to work on your idea; but keep in mind, flourishing implementation of the concept is more important than the idea itself.
Fortunately, nowadays, you can secure much support when it comes to the implementation part.
The conquering demand of mobile applications for all businesses has directed to the escalating of an overabundance of the top mobile application development companies in the world that start to provide hi-tech and unique mobility solutions.
The mobile app market in India is one of the fastest rising in the world – in mid-2015, 52 million more people accessed the internet over the prior year across the subcontinent. Mobile transactions are also driving the movement: In first 2016, some 200 million mobile wallets were open in the country.
So, how do you choose which Mobile App Development Company in India will be the perfect fit for your business?
In our post now, we have collected eight important tips that can assist you in making the right choice of considering before you hire outsource Android App Development Company from the USA or your preferred nation for your growing business.
Let's have a look.
1. App Portfolio
You should check the app portfolio properly before you hire any application development company.
Experienced and professional android app developers will hardly refuse at this request and quickly show you their extensive portfolio of the leading class apps they have developed.
Seeing this portfolio will undoubtedly assist you in evaluating the developer's at Android app Development Company in India potentiality to produce revenue-churning apps.
2. Check out the Published App Links
Now, this is an attention-grabbing and most crucial question that most business proprietors overlook to ask.
The mobile app development company you opt for that might offer you with plenty of the mobile apps that they created but check how many out of them are live on app play stores and how do they function.
Hiring cheap app developers from India who has no published links can poorly damage your business and cause money reduction.
3. Check the Company's Reputation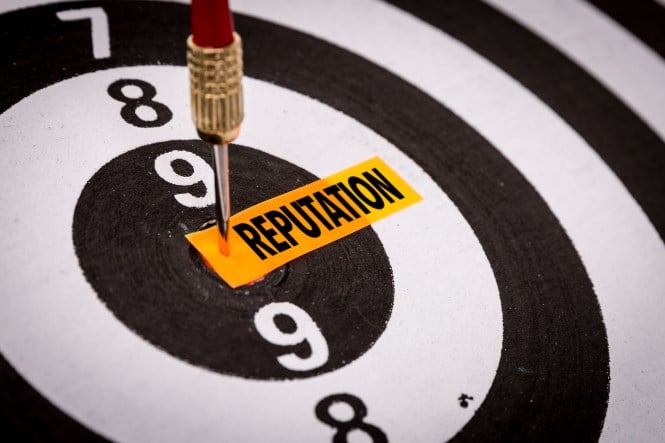 One of the most excellent ways to confirm the genuineness as well as the consistency of mobile app development services in India is by checking out its status and level of experience in the market.
There is an inundation of top mobile app companies booming in the market.
However, only a handful likes a good reputation. Know how long the mobile app development in India has been functioning in the market developing creative apps.
If you are pleased with the company's experience, then you are a step closer to making the right choice.
Likewise, do not overlook to check the customer portfolio which comprises past customer reviews, ratings, best android application development services and many more.
4. Innovation, Quality, and Functionality
With more than 3 million apps are presented in the app stores, you need something matchless and innovative to outshine.
Thus, look for top mobile app development companies in India who can offer a certain level of inventiveness in their mobility solutions that have the potential to enthrall the users.
Ask about the different quality apps which they have developed, and the exclusive features and functionalities that can be incorporated into the app to encourage the users to download it.
Read More: 7 of The Secret Techniques To Help You Improve Mobile App Development
5. Ask for Development Process Update and Communication
Strong two-way communication is vital during the entire process of app development for the android.
Make sure the Android mobile app development company you hire holds effective communication skills where they listen to your exact requirements and convert them into a stunning virtual reality solution.
Furthermore, there must be an explicit feedback loop and an appreciation technique well in place, to help the clients to communicate correctly.
6. Check the Cost-effectiveness
I am sure you have described an app budget and would not want to go overboard.
However, it is not every time astute to adopt the company offering an inexpensive app solution.
Please focus on the quality of services which one can provide within an equitable budget.
Remember, if the price of mobile app development looks too good to be true, it maybe is.
Read More: How to manage your mobile app development cost effectively?
7. Technical Maintenance and Support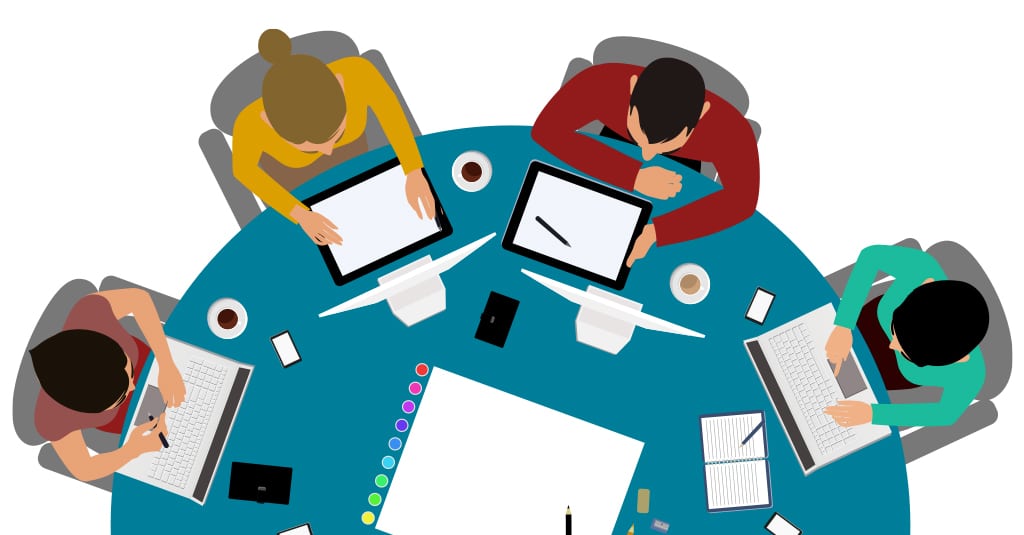 A reliable mobile app development company in the USA always offers comprehensive maintenance and support, even after the app delivery, for determining any technical issues or bug fixes.
It is valueless if the company you select comes with zero support in navigating through the app complications.
Development companies spread a free support program for 1-2 months, starting with the deployment of the app; to assist you to get reformed to it.
8. Quick-Turnaround Time
It would help if you chose the Android app developers for hire those focus on providing high-quality apps within the stipulated time frame to outshine the competition.
The earlier the app launches in the market, higher are the chances to earn the maximized revenue with a shining increased return on investment.
Moreover, a well-experienced mobile app development company takes into consideration the dynamic business market essentials and stays well-versed about the current things going on in its domain.
9. Read Testimonials
The client testimonials can provide you with useful insights into the experiences of previous clients for the company.
Reviews and references are also of vital significance.
Before hiring a mobile application development company, it is recommended to peek into the websites of all the shortlisted companies.
Google Play and iTunes are the perfect places to know more about any developer's work and the user's reviews.
10. Questions about App Testing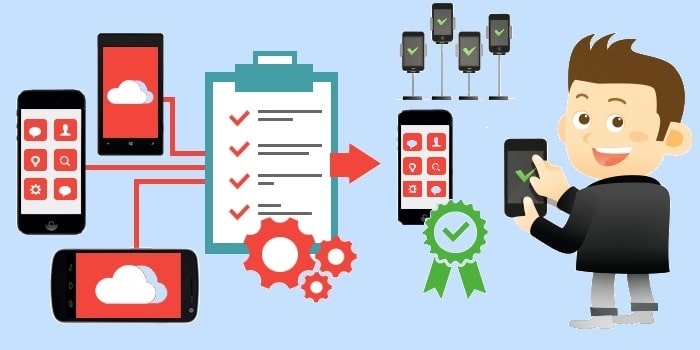 The appropriate app testing can determine the continuous performance of your application.
You should find which app testing techniques does your chosen app developer apply.
When you choose an Android app development company, app testing plays a vital role as it can build your app ready to run efficiently across multiple devices with different display sizes.
Read More: Mobile App Testing inclinations for 2018
Conclusion
Considering that mobile apps are the smartest means of pushing your business to reach the users almost everywhere, any business enterprise operating without an expert mobile app development company will preferably or later lose out on an opportunity to involve with their users.
Thus, if you want to outclass the competition, follow the steps above and identify the best mobile app developers, working with an innovative approach and high-tech thinking.
If you are extending your hands to shake with an expert mobile app development partner for building customized and feature-rich app cost-effectively, you got to reach the correct one here!
Just connect with us to hire mobile app developers and get the enterprise-grade app solutions in your budget.