10 Best Cooking Apps
Are you enjoying cooking? Let's find out which is the Best Cooking App in iOS and Android!
Cooking is an integral part of life. Staying away from family due to studies, looking after your family are important areas of life where you need to implement your cooking skills in order to survive.
But like many others, you might also face a lot of challenges while cooking. Nothing to worry about as you can always learn cooking like a pro from Cooking Apps.
Don't really know where to start? We have listed the Best Recipe App for you in this content.
After learning to cook & gaining much inspiration, you can even create your own cooking application with the help of a Mobile app development company & move ahead for a rewarding profession.
Best Cooking Apps and Recipe Apps for Newbie:
1. SideChef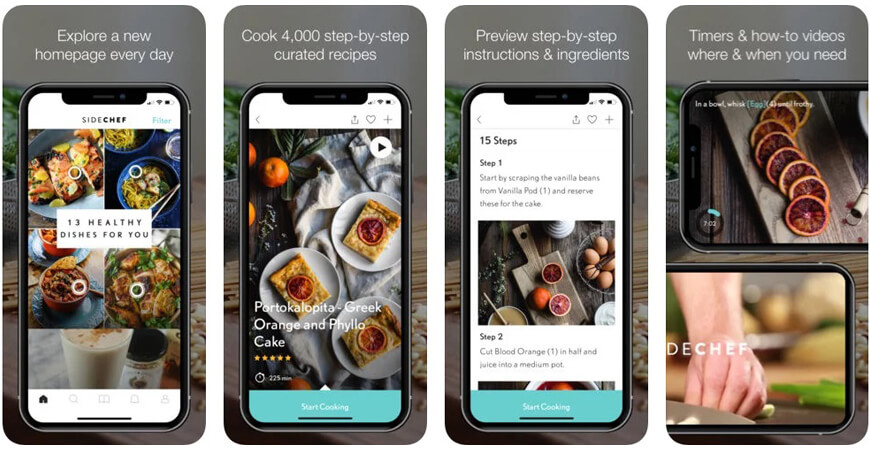 Known to be one of the best recipe and cooking apps, with SideChef, you can get hands-on fun & easy recipes.
The application offers the option of picking from more than 16000 recipes. It is an app for everybody as it contains adequate information about tailor meals, allergies & health as per the preferences of users.
You can enjoy recipes that are usually prepared by culinary chefs by downloading this.
Features:
Users can sort their week & prepare meals with the help of planning tools.
Users can try out new cuisines from different parts of the globe.
The app integrates excellently with other smart appliances.
Users can buy grocery ingredients right from the application.
Meal customization is possible as per user requirement.
2. Kitchen Stories – Cooking and Recipes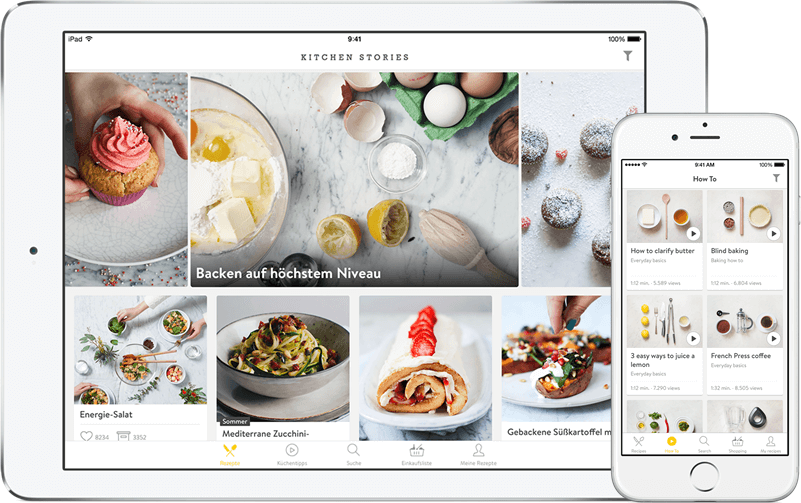 Are you on the lookout for a healthy yet tasty recipe book? Kitchen Stories is one such application that brings you a lot of recipes with ingredients on hand.
With appetizing & good recipes, within the app, you can find image-instructed guidelines that you can easily follow.
The things that this application lets you discover go much more beyond cooking such as kitchen tricks, cooking stories, seasonal vegetables, etc.
Features:
As users prepare a dish, they can benefit from the option called "serving" for placing adequate portions of food for everybody.
Step by step cooking videos is accessible on the app that makes it easier to cook.
Users can save recipes for later.
As users click on a dish, they can witness the nutrient amount per serving.
Users can upload their own recipes & share them with a massive audience base.
3. BBC Good Food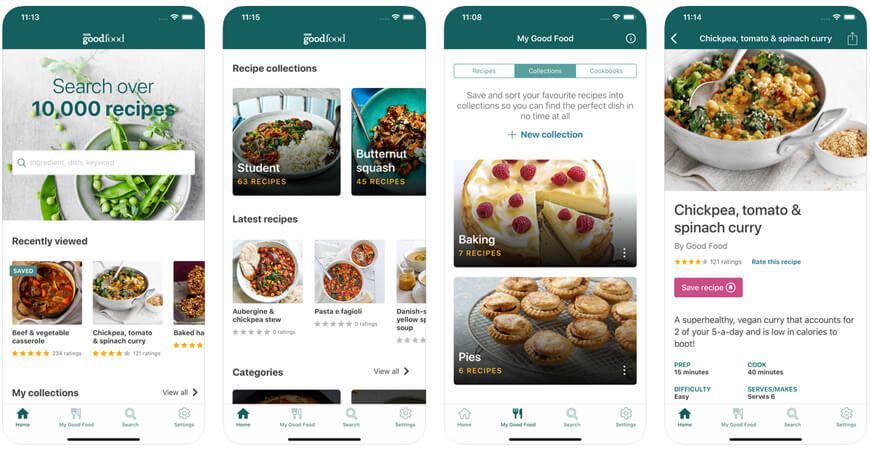 Do you find it fascinating to follow the latest trends for every aspect of life? Then you must be eager to learn about the latest cooking apps and recipe trends as well.
For instance, BBC Good Food is an app that lets you get hands-on trend-led recipes. Seafood, vegetables, cuisines, fruits; be it anything, you can learn about several popular recipes over here.
Features:
Users can share preferred recipes with friends & family.
User can save their recipes in a single place & prepare later as per their wish.
Users can unchain infinite recipes by opting for the premium subscription of the app.
They can provide ratings for recipes as per their choice for helping it reach many other people.
Recipes found in this app are extremely well-researched.
4. BigOven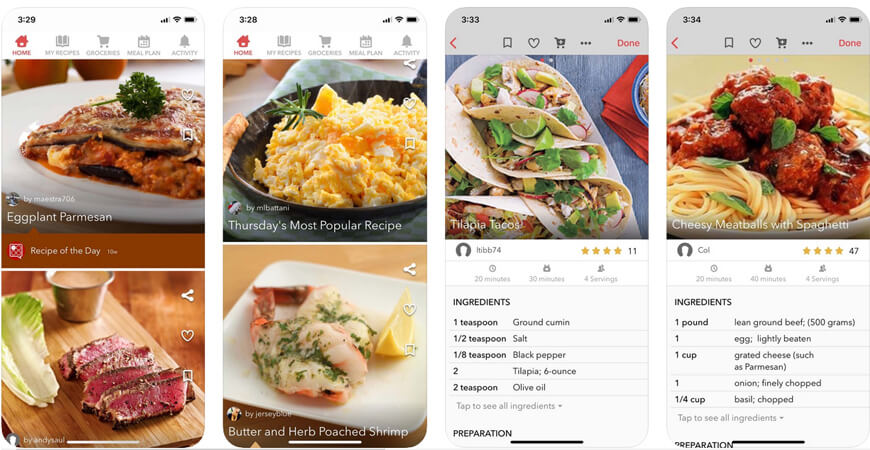 When you are not very familiar with how to cook, you need some good food recipes that are simple to make.
BigOven is one of the Best Recipe App that lets you pick from more than 350,000 recipes and lets you manage grocery lists also.
Features:
The application teaches users how to make dishes out of kitchen leftovers by putting in all leftover ingredients.
Recipe organization into folders is possible and users can also categorize the recipes accordingly.
Users can check every activity on the app & go through comments on the recipes.
Users can even snap in their family recipe & the application will upload the recipe for them.
Application consists of a multitude of recipes & can easily inspire people.
5. Kitchen Book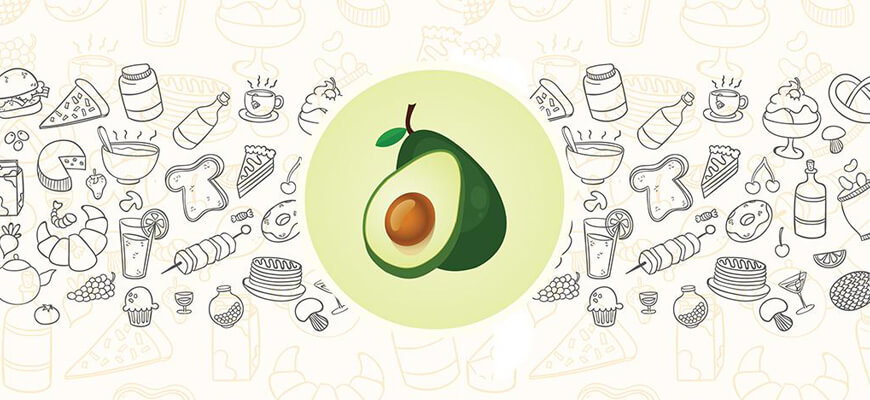 Suppose you cook well but you also need to polish your skills a bit more.
So in such circumstances, where do you revert? Kitchen Book is a noteworthy name among the various Cooking apps of the current world.
This is a complete recipe organizer app as here you can search for the best food recipes depending on various categories. You can actually find recipes here that are perfect for your set of skills.
The wide-reaching cuisine options that are available are the Americas, European, African, Asian, etc. The app lets you turn your kitchen into a worldwide inclusive space.
Features:
Even when offline, users can go through shopping lists & preferred recipes and they will never have to put an end to creating.
Users even when they have five ingredients in the kitchen basket, they can discover recipes that primarily emphasize on those ingredients.
User can share cooking tips, their favorite dishes with people all over the world.
Users can search for videos of their chosen dish for getting a step-by-step notion of creating their own.
Discover a multitude of cuisines & ingredients for satiating the palate & discovering food from various corners of the globe.
Download Android
6. Forks Over Knives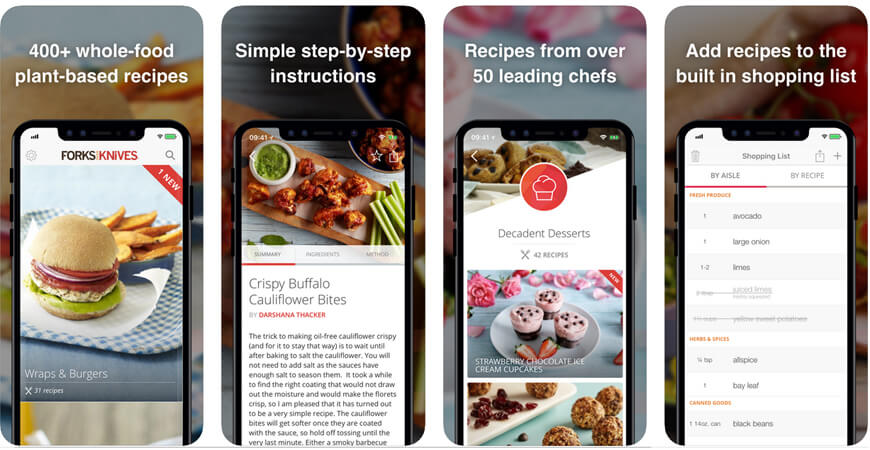 Are you looking for recipes by ingredients app for discovering plant-based recipes? If this is the case then Forks Over Knives is the Best Cooking App for you.
The app attained its name from a film that was critically acclaimed. Turning vegan can prove to be a lot more fun with this app as it houses a lot of tasty and healthy recipes.
The app gets its delectable recipes from 50 popular chefs. As a matter of fact, the recipes that you find within the application can ever overturn chronic ailments such as heart disease & type 2 diabetes.
Features:
Articles accessible on plant-based diets that will help users in turning towards a healthy lifestyle.
High-quality images of dishes are available that can make anyone crave for healthy food.
More than 400 recipes featuring plant-based recipes available.
App offers users the liberty of enabling landscape mode for viewing recipe information on fullscreen.
7. Tasty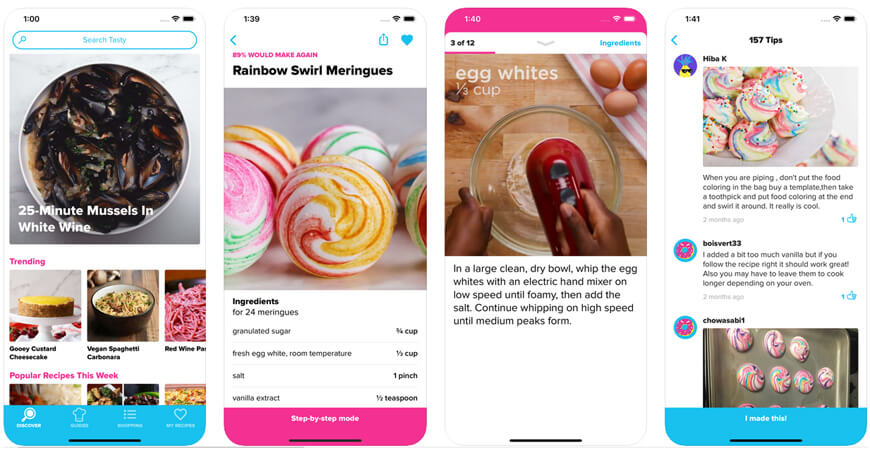 If you are one of those who don't really know the ways of cooking but want to find recipes based on ingredients, then Cooking Apps like Tasty will prove to be highly beneficial.
Learning is easy as in the app there are video guides where you can attain step by step information. You can get hands-on a multitude of mouthwatering recipe lists with this application.
Both Apple App Store & Google Play Store has offered Editor's Choice awards to the application for the collection of its tempting recipes.
Features:
There are options to filter out low carb, healthy, and gluten-fees recipe.
The app is filled with recipe recommendations for every day & on major holidays as well.
Recipes can be saved for later & users can watch later for cooking meals.
In case a user is vegetarian, he/she can customize the filters for only receiving vegetarian food options.
Users can cook meals of their choice going through step by step guides.
8. Yummly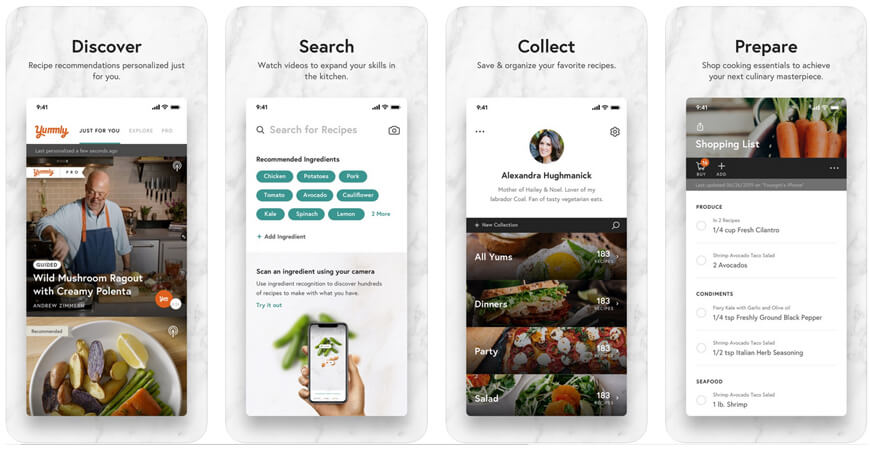 Looking for popular recipes but also keen about learning healthy dishes for optimum health? If this is the case you must download the Best Cooking App like Yummly.
The app is equipped with personalized guidance even for people who do not know how to cook so that they can strive to be a professional dish maker.
As you keep on cooking by following the application, you will be surprised to see that the food quality is enhancing as well.
Yummly is one such app that features food recipes not just from top food websites but petty food bloggers as well. You can actually visit the grocery shop quickly with this application as it automatically categorizes the entire list.
Features:
Users can save time as they can pick meals & set on a calendar.
Setting customization is possible for setting up preferences for all meals.
Navigating hands-free is possible via voice command.
With tools present in the app, users can learn about the time needed for preparing their chosen dish.
The application is extremely noteworthy for filtering the finest of the finest recipes for you.
9. All Recipes Free
The online recipe organizer app that makes cooking extremely easy is the All Recipes Free app.
Regarded as one of the best recipe apps, the app is not only filled with easy to prepare recipes but healthy ones as well.
The recipes for cooking that are present within the application makes sure users require only cost-effective & simple ingredients to prepare the delectable meals.
Digging a hole in the pocket is not necessary for using the app to its complete potential. Every dish comes with easy directions as well that entertain beginners to a large extent as well.
Features:
Instructions listed are easy to follow that users can go through while preparing a dish.
Users can craft a shopping list & add ingredients that they do not actually possess at the moment.
Be it any food recipe, information regarding ingredients present, and allergies that a person might go through is also listed.
The favorite recipes of the users get saved in a single place so that users can easily access it later.
Users can create their own recipes as well and after the application verifies it, they can witness the published one.
Download Android
10. Food Network in the Kitchen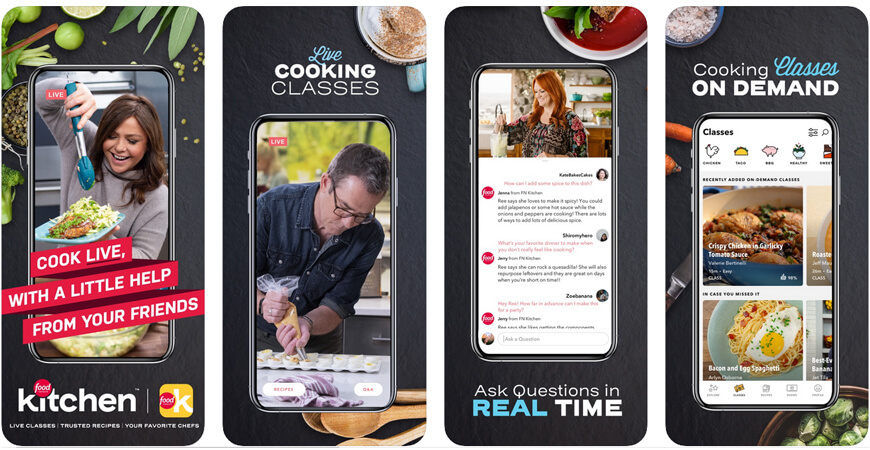 In the App Store, one of the best recipes apps is Food Network in the Kitchen.
These best recipes by ingredients app gratify the services of Ree Drummond, Giada De Laurentiis, Bobby Flay, Ina Garten, Rachael Ray, Guy Fieri, Alton Brown, etc.
The application is stuffed with extremely authentic recipes containing some of the best classic dishes that are sought-after amidst foodies all over the globe.
Features:
Application users get a chance of partnering with "No kid hungry" & they can combat with worldwide hunger as they serve more than 100 impoverished children
Users can participate in cooking classes & pick from more than 25 live classes.
Users can learn a lot via topmost culinary chefs, authors of cookbooks, food network start, etc.
User has the option of watching step by step recipe videos and they can easily skip, jump, or rewind with ease.
Users can not only create free accounts but they can access recipes from all Smartphones as well.
Conclusion
Cooking & eating is not just about filling the stomach. Tasty recipe list found in Cooking Apps has the ability to uplift mood instantly.
When you choose the Best Recipe App, cooking doesn't feel time-consuming anymore. With the step by step guides, kitchen tips, cooking techniques, the entire thing becomes fun and easy.
Get hands-on reliable information with the cooking applications as mentioned in the content that will help in widening your horizon.
As you start cooking by taking inspiration from the apps, you can also offer shape to your own cooking app idea for helping several other people.
We are the best Android app development company who can craft apps exactly as per your specifications.

General FAQ:
What are the Best Cooking Apps on Android in 2020?
Forks Over Knives, BigOven, Tasty are some of the Best Cooking Apps on Android in 2020.
Are Cooking Apps free to use?
Yummly, Kitchen Stories are some cooking apps that come for free.
Which are the Best Recipe Apps on iPhone?
Forks Over Knives, BBC Good Food, Tasty are some Best Recipe Apps on iPhone.
What are the best Cooking Game Apps?
Cooking City, Perfect Slices, Cooking Craze are some best Cooking Game Apps.