12 Best Free & Paid FTP Clients for WordPress Users
Do you know which are the 10 best Free & Paid FTP Clients for WordPress users?
Oh, there are many FTP software options available in the market, and you don't know which option to pick!
This one of the common issues faced by most of us, as we don't know the best FTP Client for our requirements, and depend on the unbaked information.
To help you find out the best free FTP client and the trustworthy options available for FTP Clients, we've brought this post today. Let's find out together…
What's FTP Client?
FTP is the abbreviation of the File Transfer Protocol. With the help of this platform, you can connect the set of local files on your computer to an online server. On creating a WordPress site, you require to build a website on your computer.
This process involves, moving all of the files to the server and launch the website. It further helps you in file organization, editing, and check, if there is anything that needs to be worked upon.
You must know that every FTP clients a-is different from another, and offers different features. With the help of only one-click, hosting companies allow installing these files on platforms like WordPress.
Steps to utilize FTP Client:
It is very easy to use the best FTP Client, you only need to follow some of the below-mentioned steps:
To connect with your WordPress site, get an FTP username and password.
You can find the login credentials within the mail, that comes to you on signing up for the web hosting account.
This information can also be accessed via the web hosting cPanel dashboard.
You can also reach out to support.
That's all, and now you are ready to connect with the website.
Now, you need to launch an FTP client, followed by entering the FTP username, password, host and press the connect button.
What you must look for while Picking the Best FTP Client?
Most of us think that the best FTP Client is quite similar in some or another way, and that is quite right as well. However, not many of us know that every best free FTP client is different from each other.
Hence, there are a few aspects you must take into consideration. Let's read further…
Security is the most important aspect, that must be considered while choosing an FTP client.
Don't forget to check the OS version support you are getting. Certain FTP clients have better functionality in the context of OS support.
Now get a check, if the selected FTP client is suitable for your specific OS.
The drag and drop functionality, cannot be overlooked by your best FTP Client.
Find out the client supports & the protocols required, such as FTP, SSL, and SSH.
Ensure you get the fast possible file transfer, as many times you may have to share and transfer larger file size.
You must know that every FTP client has better connectivity with certain servers only. Some are good for transferring the local to online servers, on the other hand, others offer a better option when connected to third-party portals.
Best free FTP client holds the best bookmarking and search tools, that further helps in locating multiple files, without a fail.
12 Best Free and Paid FTP Clients for WordPress Users in 2020:
1. FileZilla (Windows, Mac, and Linux)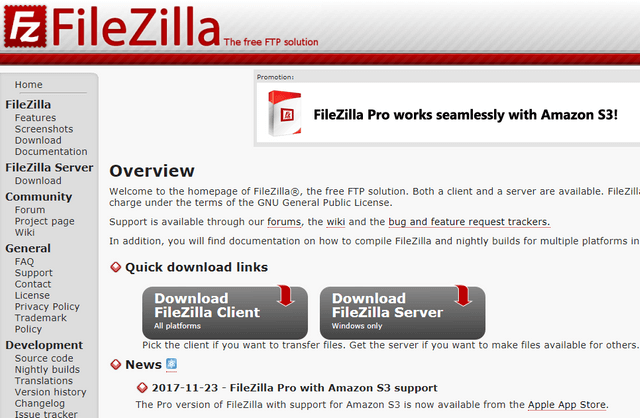 There is a sole reason to put FileZilla, on the top list, since it is the best free FTP client, free and easy to download. And its internal mechanism makes it easy to work with the portal.
All the larger number of FileZilla users are from Windows machines, Mac and Linux.
Why it is an ideal choice?
It is one of the best all-around FTP clients on the market;
Its interface is little different but very engaging;
It gives you the option to side-by-side drag and drops comparison.
2. Cyberduck (Windows and Mac)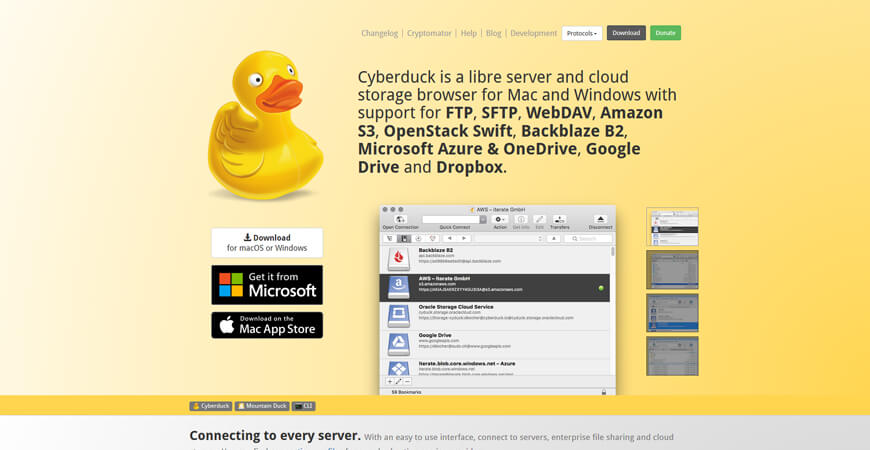 Are you looking for a dedicated and best FTP Client for Mac & Windows, then Cyberduck must be your ideal choice.
It is very easy and simple to use and helps in transferring the files faster.
It is very easy to download this FTP client WordPress from the Cyberduck website. Else you can go to Microsoft and Mac App Stores, to start the downloading process.
As it is free and open-source software, yet the donation messages can be a little annoying. But don't worry, you can avoid them, by donating $10 only.
Why it is an ideal choice?
Cyberduck is an ideal choice for Windows and Mac users.
You experience a clean interface, that further allows you to sync with famous storage options, such as Google Drive & Dropbox.
3. Forklift (Mac)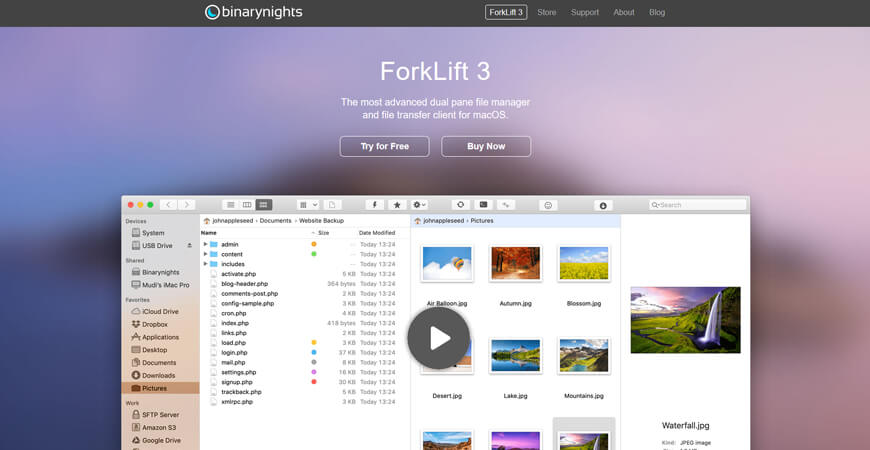 A forkLift is a dedicated FTP Client for Mac, and this FTP client WordPress allows you to remotely connect with the Amazon S3 and Google Drive.
It allows you to connect with multiple servers at the same time, helps in multiple transfers.
With ForkLift- the best FTP Client, you get a free trial. And the complete software can be accessed at the cost of $29.95 with single license permission.
If you want to get the family license then you need to pay only $49.95 with 3 system connections. For a small group or business, you can pay $99.95 to access on five Macs.
Why it is an ideal choice?
It works for Mac users;
You can select it, based on features, like Google Drive, SMB, and NFS.
4. Transmit (Mac)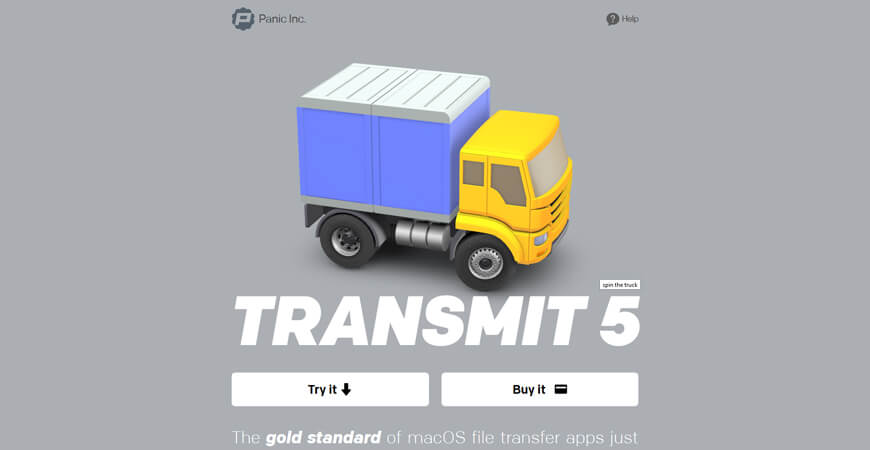 Transmit- FTP client WordPress, offers some of the great features and lets you experience the impressive interface for managing your files.
Further, at one specific time, files can be linked to multiple servers. As a user, you can relish uploading, managing, and downloading from one specific destination only. And further you can connect it to Box & Google Drive, to name a few.
You can enjoy the free trial to test, and the main software costs $45. With the license, you get discounts and helps you get extra copies.
Why it is an ideal choice?
A perfect match for the Mac users;
It lets the users experience an impeccable interface, that further promotes faster upload and transfer speeds;
Its shortcuts are incredible to improve the workflow.
5. WinSCP (Windows)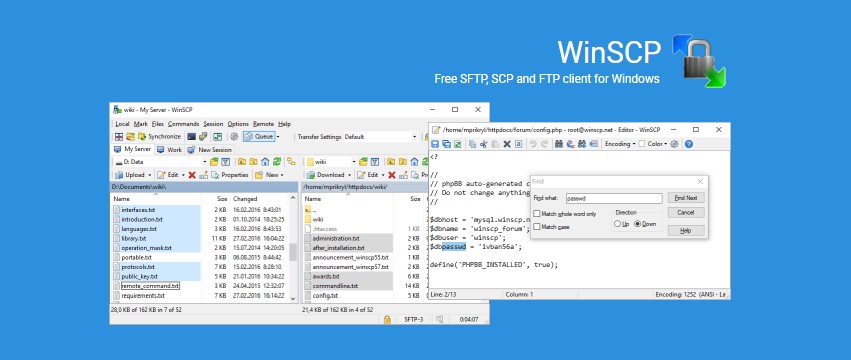 WinSCP, is the perfect choice for you, as it's a free file manager and best FTP Client. It helps you connect with the remote and local environments. You may find its user interface with a dual-pane module, which is fit for transferring files.
With the help of this FTP client, you get the option to transform different aspects, such as the main page with multiple tabs and others, to fit your needs. And don't forget it is the best FTP client for windows 10.
Why it is an ideal choice?
It is a strictly Windows-based FTP client;
Holds simplicity of the interface;
You get basic necessities and is a good option.
6. WS_FTP® Professional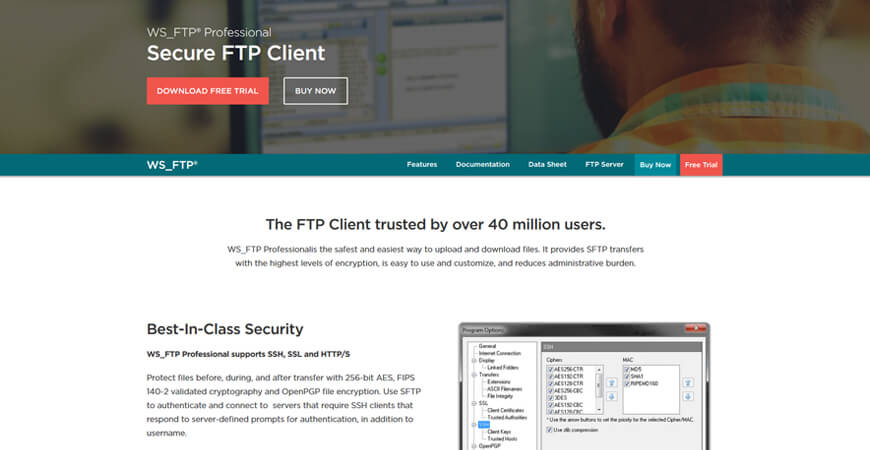 You get the best encryption, seamless customization, and other advanced tools, along with this FTP Client. At every step, you get to experience the security, during the transfer process.
Such incredible features have made WS_FTP a premium FTP client WordPress. For the per-user license, it will cost $49.95 and further can be upgraded at $89.95.
Why it is an ideal choice?
It is filled with security features;
You get the incredible protection for every file;
It can be paired with the backups and further can be synced hassle-free.
7. Commander One PRO (Mac)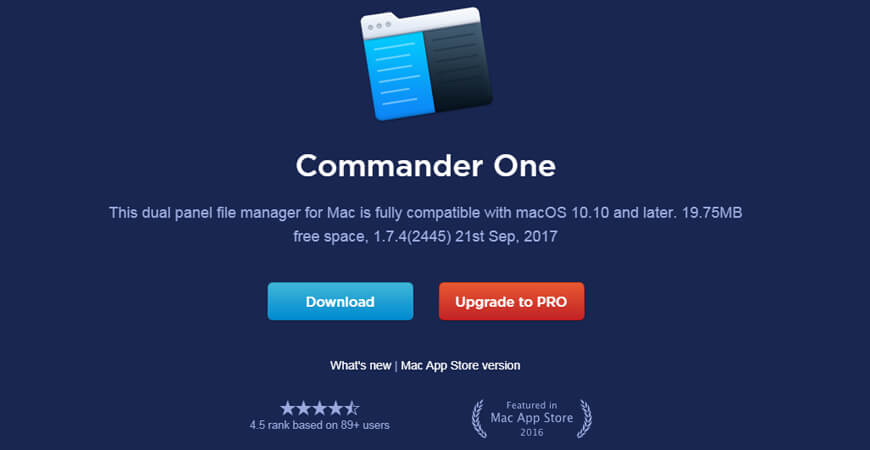 The good news is here!
You can access the free version of the Commander – best free FTP client for Mac and relish its benefits. On the other hand, the premium version of Commander One PRO FTP client offers multiple other advantages.
With the upgraded version you get a feature-rich version, and it is available at the cost of $29.99. For the five licenses you need to spend $99.99, and a much larger corporate plan with 50 licenses, can be taken at the cost of $149.99.
Why it is an ideal choice?
Windows and Linux can skip Commander One PRO;
A Mac user gets the option to access multiple connections;
Offers highly customizable interface;
You can get unbeatable support for compression files.
8. Core FTP LE (Windows)
You can access the Pro version or the LE version of Core FTP LE- best FTP client for windows, with a small fee. You can access a bigger chunk of the basic interface, dual-panel layout, that further has quite a similarity of FileZilla. Its development is focused on Windows software.
Why it is an ideal choice?
Core FTP LE can be used with a Windows machine;
Offers some of the incredible shortcuts;
Makes faster & secure transfer.
9. CuteFTP (Windows)
This is powered by Globalscape and is only available to be used for Windows platforms.
To access its services, you need to pay $59.99 per year payment. And the yearly upgrade is available at cost of $29.99. On the other hand, for year-long maintenance and support, you only need to pay an extra $30.
CuteFTP- The best FTP Client is very easy to be used and provides unmatchable security measures.
Why it is an ideal choice?
Attain access to incredible customer support;
Comes filled with additional features & other open-source projects;
Has superior automation, security, and customer support on a Windows machine.
10. Free FTP (Windows)
It is quite engaging to know that Free FTP client is available with two versions; free and paid. You can upgrade as per the requirement of specific features.
However, the premium version is actually called Direct FTP and costs you $39.
Why it is an ideal choice?
Offers a clean, and simple workspace;
You get code completion features and support for HTTPS and TSL.
These are the most trustworthy options available for your FTP Client's requirements. At 21Twelve Interactive, we always ensure to provide the best possible information for you. You must reach out to us to Hire WordPress Developer, for creating an amazing web solution for your business.
We are a leading WordPress Development Company, having an incredible set of experiences.
FAQ:
What are the Best Free FTP Clients for WordPress Users?
If you want to get the best FTP client 2020 for WordPress users, then don't miss out on the options such as FileZilla, Cyberduck, WinSCP, and Transmit.
What is an FTP client program?
The best FTP Client is a software, that is designed to transfer files back-and-forth between a computer and a server. It has to be installed on the computer and has to be used with a live connection to the Internet.
What are the Best paid FTP Clients?
Some of the paid FTP clients are Transmit (for Mac), WS_FTP professional (for windows), SmartFTP(for windows) to name a few.
Which are the free and Paid FTP Clients for Mac?
Some of the best FTP client for Mac, are: 1) FileZilla, 2) Cyberduck, 3) Transmit, 4) ForkLift, and 5) Commander One Pro.