Convert Sketch File to PSD: Important Points to Consider and its Benefits
Sketch is a popular editor for vector graphics, which was developed by Bohemian Coding, a Dutch company. Sketch was initially launched for macOS in September 2010.
In 2012, it won the Apple Design Award. A major distinction between other editors for sketch graphics and Sketch is that it does not incorporate features for print design.
Sketch is only accessible on macOS, but this issue is solved by handoff and third-party tools which help to Convert Sketch to PSD.
An Overview of Sketch
It is mainly a tool for user experience and user interface designing for mobile app and website design, but currently, they have expanded their focus on collaboration, prototyping to make it a more intensive platform for designing online.
The motivation behind the creation of this editor was to create a basic application for drawing to support the founder's income while he was studying, which became adopted widely by other developers.
As mentioned, Sketch is mainly used for UX and UI of web and mobile apps design. The files created in Sketch are saved in the .sketch file format.
Also, the designs can be saved in the formats of WebP, TIFF, JPG, PNG, and more. The designs made in Sketch are used by app engineers to create mobile apps. Meanwhile, website developers use Sketch to change designs into websites.
The sketch is a useful digital design toolkit which helps you in provide an elegant touch to your creativeness and ideas to the final artwork.
This tool is specially made for designers and developers community those who want to use their creativeness in the field of web designing and development.
As per the features and interface concern, it's quite user-friendly and comes with amazing plugins.
Sketch always assist you to focus on your work with the ultimate result.
Useful Features of the Sketch:
Complete Toolkit
Non-destructive Editing
Pixel Precision
Vector Editing
Export Presets
Code Export
Grid and Guides
iOS Mirroring
Before you are going to convert sketch file to PSD, you need to consider several things like:
1. Export all images
When you are completed your innovation/ideas into sketch version as per your requirement, then you have to export that file as sketch file or image file to proceed for the PSD conversion/ layout.
2. Export sketch artboard into Zeplin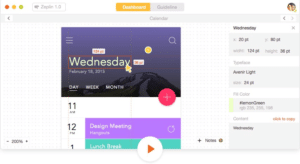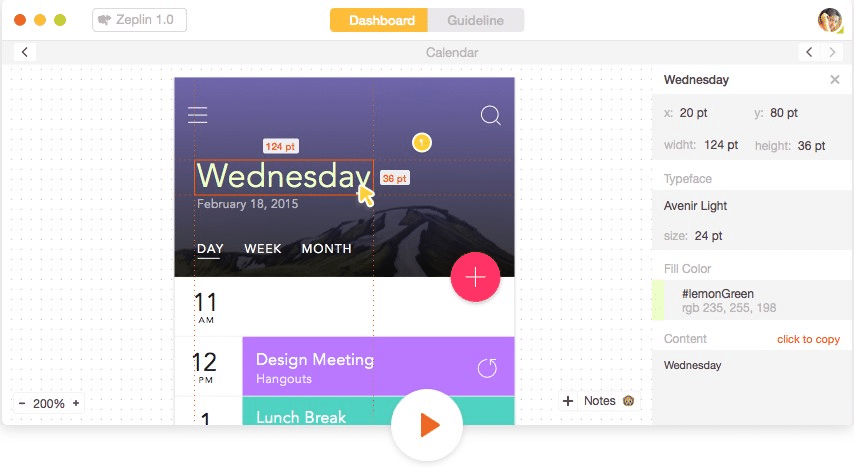 Zeplin is famous for its styles fetching the feature from a sketch file, so it's beneficial for designers those who need to CSS designs while making any sketch file.
3. Find all Common Styles
No doubt you will get all common styles which are mostly used in making sketch file. You will get many features like headers front size; letter spacing, font family and these are also available for the body content and their font sizes which are the great thing for sure.
Convert Sketch File to PSD: Some Things to Consider
Many companies today use Sketch for the entirety of the user interface development. And the popularity of using Sketch for UI designing is only increasing for the last few years.
However, developers still use Photoshop a lot due to rules in a specific company, the familiarity, and for developers who are not comfortable with Zeplin.
You may have experienced your supervisor or client asking for the PSD file, even after you tell them that you will be using Sketch as your designing tool. On the other hand, you might need to convert PSD files to the Sketch format if you want to apply the photoshop sketch plugin.
Many designers go through this phase of Convert Sketch File to PSD, which poses a difficult time for everyone. And most searches on Google will leave you with vague pointers which are of no help at times.
So, to rescue designers everywhere from when it comes to Convert Sketch to PSD, we have discussed two very useful tools to convert sketch to psd along with their respective pros and cons.
Affinity Designer
This is a vector graphics editor created by Serif for iOS, Microsoft Windows, and macOS. It is part of the Affinity trinity with Affinity Publisher and Affinity Photo. Its available to buy straight from the company's website and in the stores for Microsoft, iOS, and Mac.
It has been claimed as a substitute for Adobe Illustrator and is harmonious with other popular formats for graphic files such as Encapsulated PostScript, Portable Document Format, Scalable Vector Graphics, Adobe Photoshop (PSD), and Adobe Illustrator.
First, let us look at some of the benefits of using this editor to Convert Sketch to PSD. Then, we focus on the drawbacks because which software is entirely perfect?
Pros
You obtain a layered PSD file which is sort of regarding your layer classification
Since it is a copy-paste, it is easy to apply
Your design is prepared and the conversion will look precisely like what you want
Cons
You have to buy it to use this process
The layers of text are flattered so they become useless to edit on Photoshop
The above point is also relevant for vector shapes—you cannot edit them
If your Sketch has 300 artboards, you will have to export every sketch file
Photopea
Some amazing photo editors usually require you to pay for a monthly subscription or the requirement to invest in the initial stage. Photopea doesn't adhere to either and provides you a free alternative that does not even need you to download any software.
This editing application is unique – most other developers will also agree. It is a Photoshop substitute that you just launch in the web browser.
Both the list of features and interface will be familiar to any developer who has used Photoshop before. While it does not have every Adobe Photoshop feature, it is not completely lightweight either.
It has enough features and power to keep many developers and designers from having to buy software for editing photos.
With this tool, you just need to follow these steps to Convert Sketch File to PSD:
Open sketch file and export artboards into individual Sketch files
Go to the Photopea website and open your sketch files
Then, simply click on save the file as PSD and you are done!
You download this file in PSD format, which you can easily open on Photoshop
It is this easy with Photopea; so let us look at some of its benefits and drawbacks anyway.
Pros
With Photopea, you get layered PSD files, and it includes all of your nomenclatures, artboards, and masks
You are allowed to edit the text layers
It is open-source and free, so you do not need to purchase a license to execute this method. Plus, it is web-based
It is effective and super easy
It is also pretty fast
Cons
Bézier handles (those pesky mathematical equations for describing curved lines) will occur but it is not the case every time
It is a tool based on the web, so this solution is not permanent or viable since you will need an internet connection to do anything
You will have to break your Sketch file into smaller files to successfully Convert Sketch to PSD.
Conclusion
After following these above-discussed requirements, we can effortlessly create a layer in PSD from any sketch file and also give them different styles as per our requirement to use Zeplin toolkit.
These are the requirements you need to know before converting any sketch file into PSD. So finally it's not at all a difficult job, just use the design toolkit software and create PSD file within few minutes.
While tools are available to Convert Sketch to PSD, it is still quite the cumbersome process and you wish your clients will just be satisfied with a sketch file.
However, you will have to do what you need to do. Therefore, before deciding on your preferred tool, consider these points and then move forward.
Popular FAQ:
Can you convert a sketch file to PSD?
How do I export from Adobe Sketch?
To export, click on the Share icon on top of the menu to launch its panel.
How do you convert a Photoshop file to a vector?
To achieve this, you just require to save your layered Photoshop file and launch it in Illustrator.
How do I import a PSD into XD?
1) Click File > Open. Browse to the requisite folder, choose a .psd file, and launch it in XD. 2) Pull the Photoshop file up the XD image to launch the file in XD 3) Right-click the Photoshop file and from the context menu, choose the Open with > XD.