How Much Does It Cost To Develop an App like Facebook?
Many users are using Facebook so frequently but do you know Cost To Develop for Social Media App like Facebook? Let's dig into it!
People of almost every age in the current times utilize Facebook. Not only is it the best way to connect to other people but you can also let your voice or message be heard by millions.
As most people are always on their Smartphones, it also means that they are always checking & browsing social networking applications. Many businesses of the current world also promote their brand through such effective funnels. Facebook is undoubtedly a big giant in the current digital world.
However, this can never diminish the chances of you making it big in this spirited world. How? Certified and professional services of a Mobile App Development Company can help you construct a clone app just like Facebook.
Learn about the cost to develop apps like Facebook as you start working with the team.
Let's get you a closer look into the world of app development.
Regarding Facebook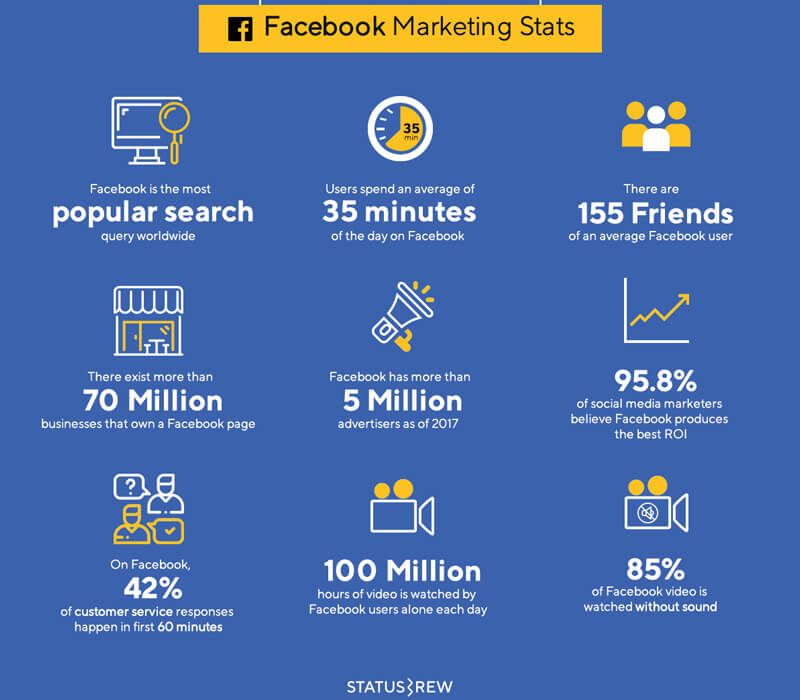 After gaining inspiration from Facebook, if you are thinking about how to make a social media app, a little knowledge regarding the inception of Facebook becomes necessary.
Known as the world's most far-reaching social media and social networking application, Facebook is at the very top with more than 2.5 billion monthly individual users worldwide. The market benefitted with the emergence of this app in 2004 with its founder as Mark Zuckerberg.
He rendered shape to this social networking app with the help of Andrew McCollum, Chris Hughes, Dustin Moskovitz, and Eduardo Saverin.
The Facebook app enables users to discover relatives, colleagues, and friends through Facebook account irrespective of the geographical location of the numerous users.
Facebook actually reinvented the way people actually articulated themselves & their notions with others through innovative features like comments & share.
A little thinking is necessary prior to learning how much it costs to build an app as the features, hour prices & developer's time; depending on everything, you can determine the cost to develop an app like Facebook.
Importance of listing high-level Objectives:
In an application store on an average, almost 5000 applications are released every day. Despite inquiring about the cost to develop an app like Facebook & including all features, if your application does not prove to be unique, you cannot succeed.
Start by jotting down all high-level aims for your application as clear cut objectives will always offer you better results. The best approach is to employ the Load startup technique, apply business model canvas, and purchase the start owner's manual.
What should be the features of a clone app like Facebook?
You need to be mindful while integrating the features on your Facebook like an app. You do not want to miss the important ones but then again the cost to develop an app like Facebook will increase with the adding of more & more features.
Plan it out with your team for understanding the initial features that are a must for grabbing the interest of users and visitors.
Registration through email or mobile number. Users can also easily sign in their existing accounts via social networks
Customer can remove, add or edit any kind of personal data that is already uploaded on the personal profiles
Users can create posts & include both pictures and texts. They must also receive the option of adding tags & mentioning people
Instant sharing of texts, videos & photos possible
The user interface must be elegant yet simple as it improves usability. Users must be able to use the application without any trouble
Customization is important. App users must be easily able to remove or add friends
Play games
Automatically synchronizing contact list
Find out nearby friends
When friends comment & like on your posts, you will receive instant notification
Users are also offered the option for accessing the business page (s) of Facebook
Users can discover known friends by their name with Facebook's search option that is quite intuitive
Chatting with friends anytime is possible with Integrated Messenger feature
Graph search
Greetings & poke
URL shortener
Fundraising
Hash-tagging support
Tor hidden service
Call-to-action button
Ticker
Say thanks
Snooze
Impressum
Social questionnaires like "Did you know"
What are the 3 Pillars that help every Social Media Platform stay Erect?
The three pillars of your Facebook like an app that will keep your social media platform lucrative are:
Customer service – A social media platform must partner with a sound hosting company for bringing in positive changes. The responsibility is then theirs for managing all technical difficulties that might crop up on the platform.
Scalability – When you are just starting out with your social media app, you will be unsure about the extent of platform growth at first. You need to always be prepared for managing exponential growth from the initiation of the entire process. Equipping the social media platform so that it grows with speed & ease is important.
Security – Users will instantly stop using your application if they encounter any sort of vulnerability on the platform. The incorporation of steadfast security systems is a must. Users must never encounter problems related to data leaking.
What does the Revenue Model of Facebook look like?
Once the revenue model of social networking giants like Facebook is clear, you will know how much it costs to start Facebook.
The market capitalization of this giant stands currently at $450 billion & the stock price is trading in a $155 range.
The digital line-ups of Facebook are numerous and every line up adds into the company's profits.
Facebook Payments
This particular Facebook business produces money via Venmo that is a peer to a peer compensation system
Onavo
Aiding data performance on Smartphone devices is a mobile utility app that enables companies to monitor the performance of apps against various other apps in a similar business category.
WhatsApp
$19 billion is the figure with which Facebook acquired WhatsApp. This is a highly noteworthy instant messaging platform that is pervasively utilized all over the globe. Facebook is also developing a new-fangled business model where advertisers need to pay a fixed price for connecting with WhatsApp customers.
Instagram
Purchased at $1 billion, there are more than 400 million users of this photo-sharing application. This app is actually a key player for Facebook for making a bigger mark in this mushrooming photo application digital marketplace.
In the end, advertising remains the principal source of Facebook's revenue.
What is the process by which Facebook Generates Money?
As you keep on learning about apps like Facebook for creating your own social media app, you will be surprised to know that Facebook mainly generates profit through digital advertising.
Facebook is in the limelight as it has access to a massive amount of people and companies can benefit from this so that more & more people buy their services or products.
This is a list stating the types of advertising Facebook employs:
Targeted advertisements
There will be times when while investing the cost to develop an app like Facebook. You will feel hesitant about whether you will be able to acquire the ROI or not. Don't worry this platform has immense prospects. Not only you will get hands-on the exact ROI but generate more revenue as well. Here is how it works.
Facebook is equipped with huge amounts of personal information on the user base that includes career choices, gender, shopping preferences, age, etc.
With such information, Facebook can easily sell promotional space to various companies who wish to hone in on a particular demographic such as video game players.
Advertisers can even employ tools such as Dynamic Ads for promoting the total inventory of various products to the users at numerous income levels. This automatically ups their prospects for making sales.
Video Ads
The kind of advertising you plan to use will also determine the cost to develop apps like Facebook. Initially, it might be challenging to invest but there are some aspects you simply cannot ignore if you want to achieve success on a global scale.
Facebook Live has already been accepted as one of the most fantastic digital tools as it enables users to interact with people through video.
Facebook also thinks that Video is the most effective method of connecting advertisers with numerous Facebook users through Facebook Live. Capitalization at its best is taking place with the creation of videos for Facebook on the signature video platform every day.
Important Facts Regarding Facebook Revenue:
To analyze app development costs in India of platforms like Facebook, taking a look at interesting revenue facts is important.
The revenues of the company are directly reliant on the 2.5 billion users who browse the site. But these are some important know-how that every user must have while using Facebook.
Facebook never sells the personal data of any user. This kind of business tactic always undercuts the worth of that similar 2.5 billion to the advertisers
Companies are only able to get hold of personal information on Facebook when the permission is granted by users
Facebook users can also monitor which personal data the platform holds.
Cost To Develop App Like Facebook: Breakdown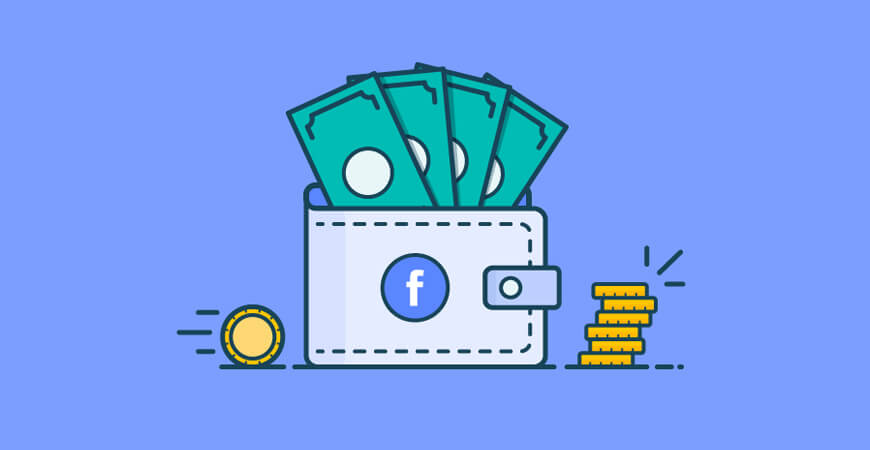 Here is the detail about the cost to develop an app like Facebook.
Jotting down the approximate hours required for creating an app like Facebook:
Registration – 70 to 80 hours
Access Control – 110-130
Application Interaction – 490 – 520
Fundamental features – 460 – 500
Complex features – 200 to 240
Peripheral features – 190 – 220
Admin panel – 320 – 350
As you sum up all these hours for inputting the various features, you will see that it is coming around to 1840 hours depending on the minimum lower limit range and 2040 hours depending on the minimum higher limit range. So you can create a social media app in 12 – 14 months. So, Cost To Develop for Social Media App like Facebook is starting from $25,000 to $75,000 with the basic features as well as advanced features.
Social Media Application Development Cost:
The Maximum range is approximately around = $75, 000
The Minimum range is approximately around = $20, 000
To receive the exact quotes for learning the cost to develop apps like Facebook, it is important to get in touch with a professional and reliable app development company.
Conclusion
This blog post offers you a fair idea about how you can sell advertising for earning huge amounts of revenue from your own social media application. Keep in mind the features and revenue model you need to follow for getting hands-on the competitive cost to develop apps like Facebook.
Start your app development journey as you hire iPad App Developers from us. We guarantee customer-driven mobility services through which we strive in making your social media app go from 350 million to 2.5 billion & far beyond. Connect with us today.

FAQ:
How much does it Cost to Develop an App like Facebook?
On a per hour basis, the Cost to Develop an App like Facebook is $20 to $30. A social networking application that contains restricted features can cost around $50000 to $70000.
How much time will it take to develop an App?
Depending on the structure & complexity of an application, it will take 10 to 12 months for developing it completely.
What will be the cost to maintain an App?
If the primary development cost is about $100,000, then per year you need to allot $10,000 for maintaining an Application.
Can I create an App like Facebook?
Yes, with the help of a mobile app development company, a robust team of a project manager, project analyst, developer, UX/UI anyone can get hands-on fantastic applications.