Challenges Tackle When Creating an eCommerce Marketplace
Do you know how many Challenges of eCommerce when you're creating an online store? Let's find it out!
When you establish an eCommerce marketplace, anyone will be heading towards a lucrative business. The mode that customers are always hooked on to is the 'always on' one because of the new technologies available in the new age.
People keep on searching & sharing information & then take buying decisions very quickly than earlier times. Customers all over the globe anticipate frictionless experience in regards to shopping.
Marketers these days guarantee the personalization of the shopping cycle that people can understand through numerous devices at their end. But challenges of the eCommerce industry do exist in the present times that you need to overcome to make a big name amidst so many fierce competitors.
To cope with such competition, you can well use the resources put forward by a Magento Development Company that will help you understand the current market for moving forward.
Listing down the challenges as well as the Solutions:
Let us take a look at the eCommerce challenges of today's current eCommerce industry. But don't worry; every problem in life has a solution. The solutions are even easier to fetch for eCommerce issues as we have the backup of advanced technologies.
1. Picking the correct product & sellers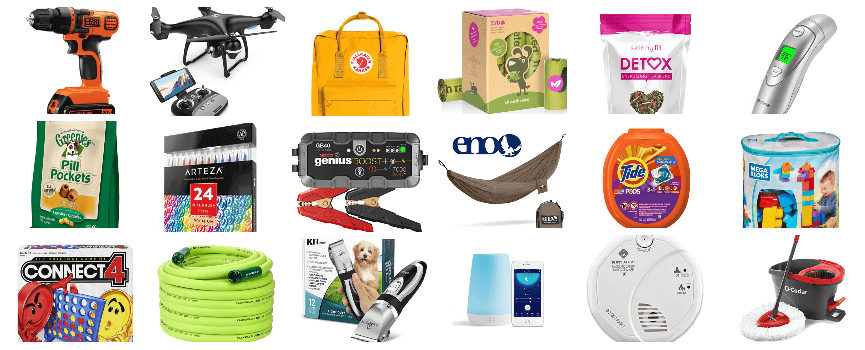 Challenge
Discovering the niche & the correct products for the eCommerce marketplace and attaining a considerable amount of sellers of those products on the eCommerce platform. This is a challenge that is very commonly evident in any business that is just starting with eCommerce.
Solution
The beginning is the time when you need to get hold of as many sellers as possible. One way of attracting them is through appealing terms & decreased fees. Aiming for a fantastic product mix is also a good idea. Most importantly, you must ever limit all your products to just one category. You must have more amounts of products so that customers get a lot of variety while shopping.
2. Product presentation and placement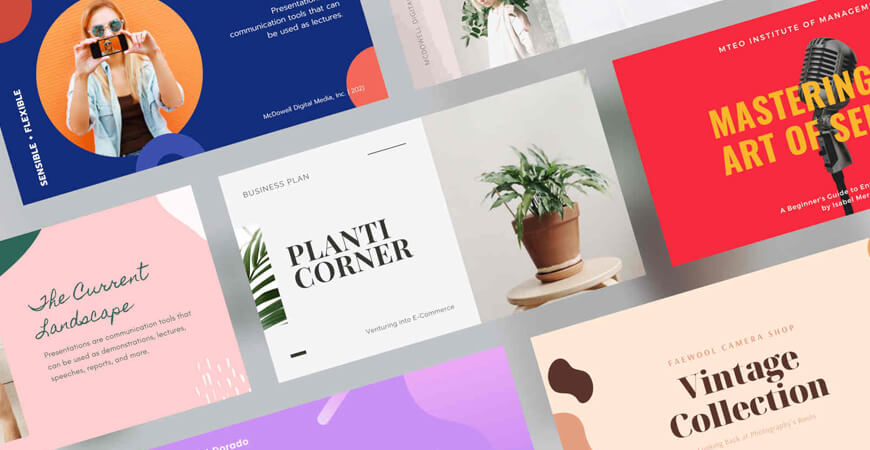 Challenge
Product presentation for eCommerce stores is always not on point. Displaying all necessary details regarding each product is important. These problems with eCommerce have always been there.
Customers will only have a fair idea of how the products are going to turn out through proper images. In contrast to shops, here you cannot make people feel the various products. So how do you enter so many product photos & details?
Solution
The best decision here you can take is permitting sellers for deciding the things they wish to display in regard to the products. They must have complete liberty of placing videos or images of their own products.
Customers will definitely gain a better experience with this. Here the trick is to choose that online marketplace platform that comes with the export and import feature. With this feature, it will be hassle-free while entering the various product details.
3. Producing leads and employing them
Challenge
Developing an eCommerce marketplace is just the first step. Until & unless people on a regular flow basis start visiting the website, the chances of leads and sales remain lower.
What is the way you can drive more and more traffic to the eCommerce marketplace? What is the process of generating adequate leads? How can the leads be converted into sales?
Solution
When it comes to eCommerce platforms, the options are numerous. Driving traffic to the website calls for employing numerous effective methods. For instance, PPC & SEO are methods that help in generating traffic from search engines.
Also, amalgamating the email addresses of customers will be beneficial. If you promote on social media websites, your business will receive leads as well. To be precise, your potential customers must be able to locate your business online.
Once you complete the attainment of leads, the next step is to follow up through engaging ways. For example – one way to do this is by sending emails.
You can choose to offer customers discounts on the very first order. Effective utilization of social media will also be very fruitful later on.
4. Customer segmentation and development
Challenge
One of the most common eCommerce issues and challenges that you will face is developing buyer personas especially when you are having too many products. If this happens, not only it will be intriguing to discover patterns but crafting a standardized representation of the perfect customer also becomes difficult.
However, if you are unable to do this properly, inevitably the experience will be poor for the customers.
It is never practical for a budding eCommerce marketplace to begin with numerous buyer personas. When you aim to tackle a challenge like this, there are fewer chances that you will succeed.
Solution
As we know that every challenge has a solution, this too has. You need to fabricate 4 buyer personas by depending on eCommerce analytics and the website. This can be based on their behavior, interests, and location. If you divide the audience among 4 personas, then half of your work is done.
But checking from time to time whether the assumptions are right is important. Conducting surveys is an effective step you can take with target groups and then you can alter the segmentation. This even you can enter into the customer relationship management tools.
If this solution is put to use correctly, you can offer your customers personalized experiences. In this way, purchases can be ensured. Also, you will witness a significant decrease in the number of consumers who abandon the buying procedures midway.
5. A journey from leads to sales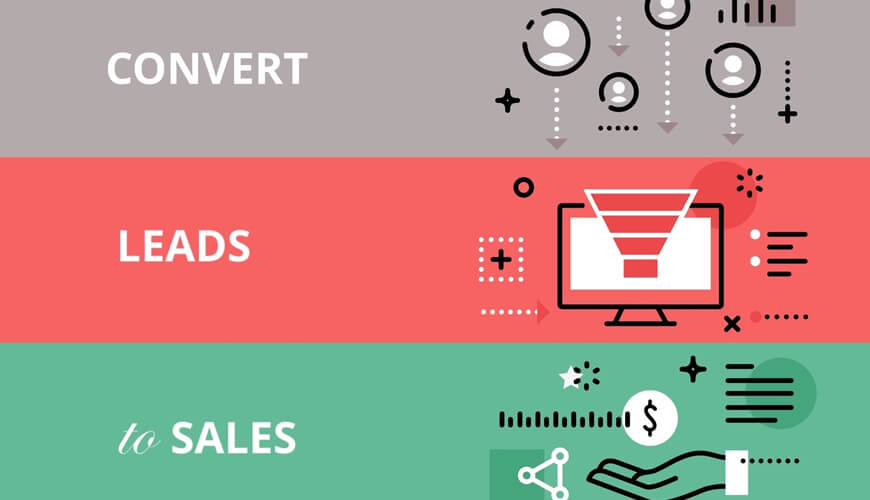 Challenge
The tendency of most customers is to first visit your eCommerce marketplace several times. Then the next step that they will take is, to discover similar products via various marketing channels.
There will always be some point where they will feel intimidated and they will simply abandon the cart. The biggest eCommerce problem that marketers face here is that there are zero human elements for starting a conversation for solving the issue that the customer is facing for keeping them hooked to their buying decision.
In cases of no instant response, customers are bound to leave. Later on, the customer might or might not come back.
Solution
Too worried about challenges tackle when creating an eCommerce platform? Worry not as the tips you find in this guide got you covered. For the challenge that we discussed above, presenting more channels for immediate communication is important.
You can easily introduce VOIP consumer support systems, chatbots, and ticketing systems for enhancing interaction. This is the best shortcut you can get hands-on all your customers' buying journeys. It is possible to engage with customers by offering them practical solutions.
The next step is finding out the challenges that the consumers face while shopping from your eCommerce store. Either you can solve their issue or also present an alternate product that has the potential of fulfilling the customers' requisites. It is best to integrate a FAQ page on the website where you can provide solutions for the usual issues faced by visitors and buyers.
People in today's world are always browsing on their Smartphone devices. Make sure that the website is responsive & eye-catching even on Smartphone devices. The experience of the users on the desktop & mobile should be the same.
6. Retaining customers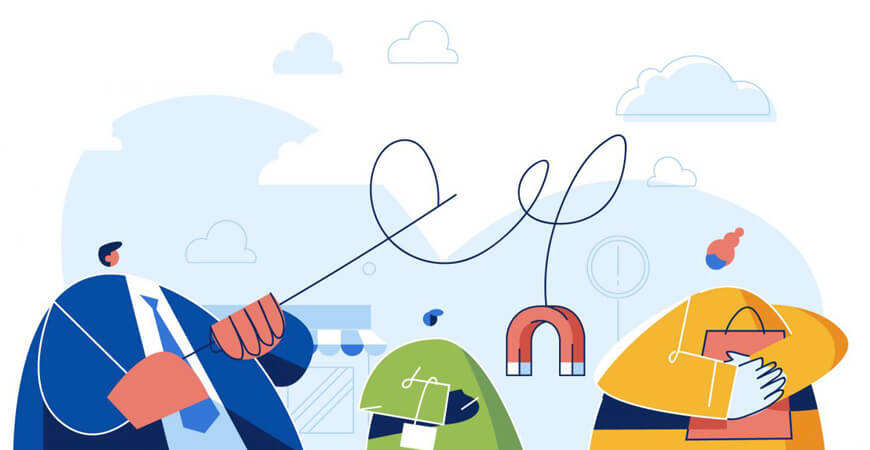 Challenge
Marketers make this mistake many times that whenever a customer buys a couple of times from their website, they seem to forget about them. But once you lose an existing customer, the real challenge arises as getting hold of new customers is truly time-consuming.
It is important to pamper or woo existing consumers by offering them extra discounts, deals, bonus points, rewards from time to time.
Solution
Communication with present customers must never finish with sales. You can send them newsletters about new products, offers, and a lot more. It can even request customers to provide some product reviews for you.
You can give them a chance of becoming ambassadors on various social media networks as people always seem to enjoy such prospects.
Conclusion
This blog content clearly displays the fact that establishing a foolproof and successful eCommerce marketplace especially in today's cutthroat eCommerce industry is in itself a challenge.
The constant emphasis on customer addition & retention is the way to success. Team up hard work & effort and expertise of a professional as you hire a Magento developer for turning your notions into reality.
Our team of developers, analysts, project managers, designers offers you well-developed methodologies for analyzing and solving various parts of the eCommerce store development process.
Their focus is always on your customers so that they can decrease the sales cycle & guarantee continual revenue & retention growth. Connect with us today.

Popular FAQ:
How can I overcome the eCommerce Challenges?
By choosing flexible technologies, adopting a mobile-first approach, integrating advanced analytics and outsourcing talent, we can easily overcome various eCommerce challenges.
What is the eCommerce Marketplace?
It is a website where people can discover numerous kinds of products amidst numerous vendors and they can be retailers or wholesalers. Any individual who is interested can enlist products on this platform.
What are the critical challenges to Online Sale?
Maintaining customer loyalty, planning the correct digital strategy, deficiency of virtual customer verification are some of the decisive challenges to online sales in the current times.
What are the problems faced by consumers in eCommerce?
Quality issues, unhurried loading times, advanced payment hassles, murky website policies, lack of security are some of the challenges faced by consumers in eCommerce today.