How Much Does It Cost To Develop Marketplace App Like Amazon?
What is the Marketplace Application? Do you know the Cost To Develop Marketplace App Like Amazon?
Online shopping currently is a norm that almost all of us follow. But some of us might want to develop our own marketplace on the Internet as well. To gain inspiration & knowledge we can revert to big names like Etsy, Amazon, etc.
It is the range of consumers & cash flow that makes the big giants renowned in today's online marketplace. As per studies, most people these days prefer online marketplaces as it helps in discovering the desired products easily & that too within their budget.
This is influencing many people to get familiar with the cost to develop marketplace apps like Amazon so that they can set up their marketplaces. To get started, of course, they will require the assistance of a professional Mobile App Development Company.
The team of your appointed company can make or break your game. So be cautious about where you are putting your money while hiring.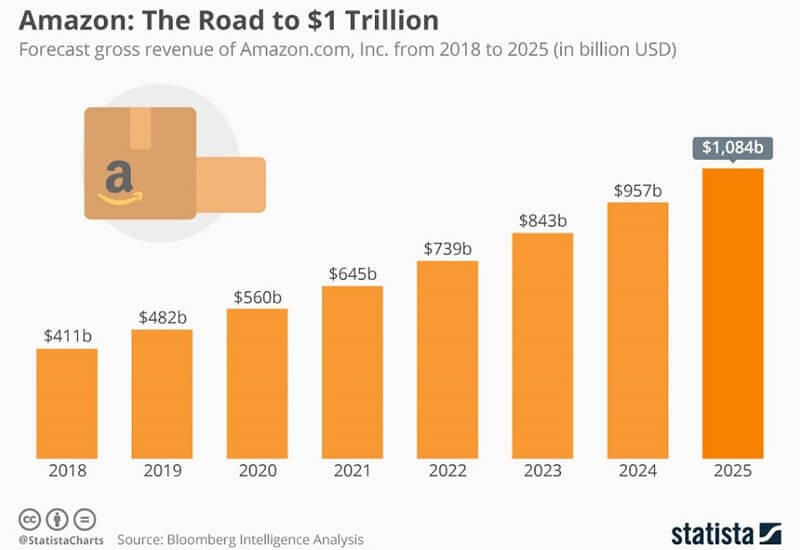 What exactly are Marketplace Applications?
A novice might feel confused about a marketplace app and an online store. Simply learning about how much cost to build an app like Amazon will never be sufficient.
What is a marketplace, why you must build one are important questions to be addressed? The fine line of difference between a marketplace & an online store is that the former enabled independent sellers to list out their various products or services.
While online stores put forward their own services and goods & at a price that they think is right, in marketplace applications, there are numerous variations. These can differ as per product types, product size, etc.
The team responsible for creating a Successful Marketplace Application:
Business analyst
Team leaders
QA expert
Project manager
UI/UX designers
Database expert
App developers (iOS and Android)
Back end developers
Varieties of Online Marketplace:
How much does it cost to develop an app like Amazon & eBay is useful when you know the kind of online marketplace you want to build. The varieties are as follows:
eCommerce target audience
Consumer oriented e-marketplace
Independent e-marketplace
Merchant oriented e-marketplace
B2B
C2C
Horizontal & Vertical e-marketplaces
B2C
Attributes of Marketplace App Development: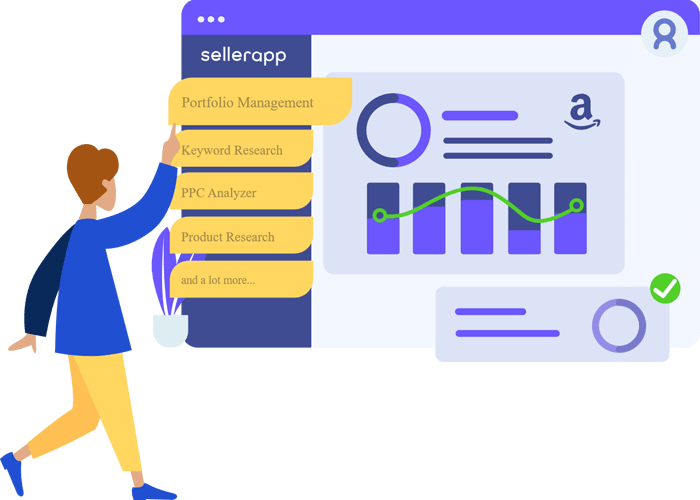 1. Simple registration procedure
Suppose after learning how to make a website like Amazon, you build your own marketplace app but all you witness is rising to uninstall count.
Such a scenario means no ROI, wastage of the investment, effort and most importantly it will make you morally down. This mainly happens for marketplaces that comprise a complex registration procedure.
Users can never turn into prospective customers if the registration process is not precise & petite.
2. Social media integration
When you want to attract more & more customers to your mobile marketplace app, the best way you can do it is through social media.
This goes far beyond a simple one-tap login. Offering a hassle-free entry to the app for users is necessary. They must be able to get into the app with few taps through Gmail, Facebook, Twitter, etc.
It is more about advertising your marketing procedures on social media platforms & enabling consumers to share their reviews, referral coupons with family & friends.
3. Diverse payment options
If the question is how to create an online marketplace like Amazon, you must first assess the points that make it the best.
For instance, when it comes to making payments online, each customer will have a different mindset about it.
Big names like Amazon always offer multiple options of payment to consumers by utilizing varied payment gateways. Payments can be forwarded through debit card, PayPal, credit card, COD, etc.
4. Push notifications
To keep your visitors always interested in knowing what's new about your marketplace app, the only way to do it is through push notifications.
This feature will keep on alerting the users of the products they might be missing out on. Your developer here will utilize the correct push notification strategies.
This factor really helps in defining your application success. So while getting started to build a marketplace app, make sure to invest in a sound push notification system that will never let your users abandon your application.
5. Add to the cart
This feature is a must in all marketplace apps. Many times, customers wish to window shop products for buying later. So you need to offer them an option where they can list & save the things they want to buy in the future. The Add to Cart attribute is important.
6. Reviews and ratings
Even when you begin with just a domain, the feature of reviews and ratings in all marketplace apps holds the utmost importance. Why?
This is because it adds the trust element in the genuineness of your services or products and it enables consumers to make informed decisions. It will also offer you a direct insight into the areas you need to work upon more in the context of your marketplace application.
Additional features
If you want to create one of the best marketplace apps of the era, adding these features will also help you achieve that to a large extent:
Predictive search
Multilingual
Product tracking
Support for multi-currency
Google map integration
Subscription
Auto-tax calculation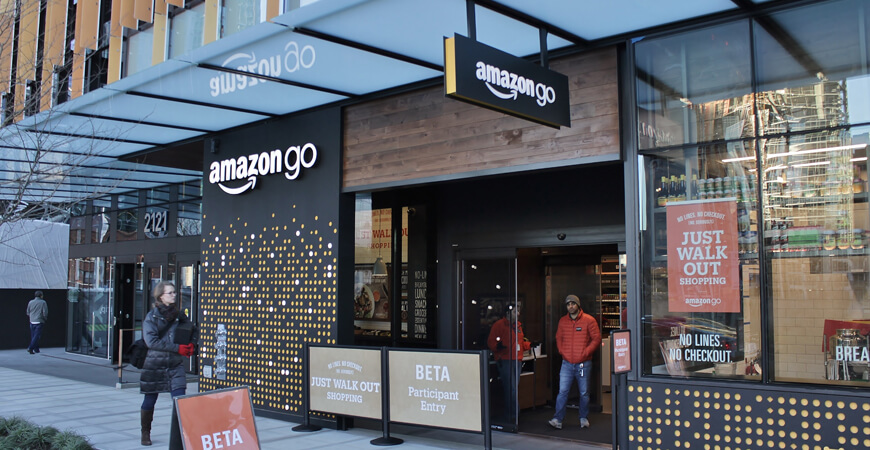 Beneficial for all:
On creating sound marketplace apps for Android with the help of first-rate mobile app development companies, it can benefit three sectors largely.
While investing in marketplace applications, it is not about investing in a single app but thee that are User, Admin & Seller.
It is applicable for both iOS application marketplace & Android application marketplace.   The features that the three sectors will be offered with can help them reach the pinnacle of success in their respective way.
Let us learn about the features:
Users
Sign up and social login
Detail pages for each product
Reviews and ratings
Product listing with attribute
Favorites listing
User profile
Delivery status
Questions and answers
Shipping & billing address
Add to cart
Order tracking and history
Checkout page
Sellers
Social & sign up log in
Product, returns, inventory management, order, etc
Analysis and reports
Discounts and offers
Seller and feedback support
Reviews & ratings
Settlement module
Notifications
Admin
User and admin user management
Seller and product management
Discount and offers management
Refunds and payment management
Banner and logistics management
Category management
Analysis and report
Support and feedback
How can you Gain Profit from a Marketplace Application?
There are two options you will get while designing the revenue model of your marketplace application. One is Affiliate Revenue and the other is Transaction Fees Revenue.
When it comes to Affiliate models, you can gain profit by attaining a fee for referring the consumers to other applications.
When it comes to Transaction Fees Revenue, the fee is disbursed on facilitating a transaction between the seller and the user. It can also take shape through other 3 types:
Promotional product fees
Commission fees that are paid by the seller after the auction
Product listing charge
What is the cost To Develop Marketplace App Like Amazon?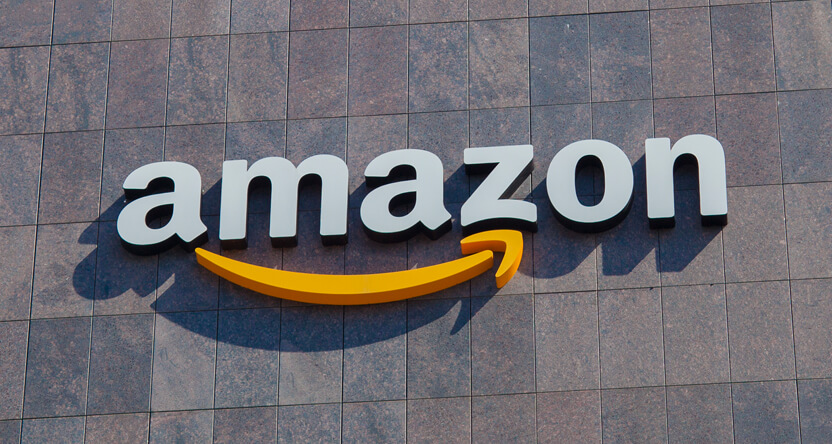 The cost to develop marketplace apps like Amazon will largely depend on the nature of your application, the kind of products you are offering, your other requisites, etc.
But it is still important to analyze how much an app costs for a business to understand the budget you need to get your hands on. The cost of marketplace apps will also depend on the various functional features you put in & the time the developer requires for developing the app.
Depending on the various functions, it is possible to measure the cost as per three major factors such as Wireframing, Designing & Development.
Wireframe
The procedure includes the development of a prototype model or rough template of the mobile application for displaying the fundamental idea regarding the app functioning to developers & clients.
The cost range – $700 to $1,100
Design
Grabbing the attention of your customers calls for implementing a fantastic design within the app. The flexibility & GUI that the developers present to the users determine the acceptance of the particular app in the current market.
The cost rage for eye-catching design – $6,500 to $9,500
Development
This stage includes the final integration of designs & ideas in the development of shopping apps like Amazon. A lot of coding is also done in this stage. Developers also add the important features in this stage.
To build a marketplace app, there are two major factors involved.
The number of functional features
Resources that need to be implemented in the development
Considering both the factors, the cost to develop a marketplace app like Amazon will be in the range – $40,000 to $90,000
When considering how to make an eCommerce website like Amazon, the cost of development will also vary from country to country.
Let us check the costs:
Company based in India – $20 to $80 per hour
Company based in Eastern Europe – $50 to $150 per hour
Wireframe – $700 to $1,100
Company based in the U.S. – $80 to $250 per hour
Structure of Cost Department wise:
UI/UX Design – $2,000 to $3,000
Back end and front end development – $9,000 to $12,000
Testing and QA – $4,000 to $5,000
Another important thing to take into consideration is that when building a marketplace for Android apps like Amazon, it can never operate on single platforms. Such e-marketplace applications must always be run on varied platforms such as iOS, Windows, Web, Android, etc. It is possible to utilize these platforms depending on your particular budget.
Depending on your requirements, if you feel you must give shape to a customized e-marketplace app, there will be a requirement to invest more money in attaining all benefits.
The range of the primary cost will be $8,000 – $20,000. Development cost for single platforms will be around $25,000 – $50,000.
Conclusion
In this blog content, the cost to develop a marketplace app like Amazon is displayed in detail.
As per that you can move ahead with your project along with the assistance of your appointed Android App Development Company. Investing in building an online marketplace app has its own share of perks.
No stock required, complete control over all transactions, sole authority, a wide array of products, the profit gained on every transaction, etc are the advantages.
So what is the hold up for? Move ahead for a rewarding online business by building a highly functional mobile marketplace app for your customers. Reach out to us for working with the best team of developers in town.
Popular FAQ:
How Much Does It Cost To Develop A Marketplace App Like Amazon?
What is an Online Marketplace App?
It is an application or website that assists shopping for users from varied sources. The marketplace owner will not own inventories. Their business includes a presentation of inventories of other people to users for facilitating the transaction.
What are the prime features of an eCommerce App?
Proper customization, Push notifications, Relevant app content, Hassle-free registration procedure, Reviews & ratings, Loading speed, Feedback system, etc.
How to create Marketplace App Like Amazon?
Start by writing down your ideas & discover the demand that is accessible in your particular field, then spit the ideas into must-haves, non-essentials, and would-likes, write down the features you wish to integrate, decide the financial app model for both sellers & buyers, prepare refund policy for end customers, most importantly hire a sound software development company for discussing your product development.