What is Approximately Cost to Develop Wedding Planner App?
Weddings are considered to be one of the most special occasions of a couple's life. Although there is excitement, happiness and cheer spread all around, a lot goes behind planning that special occasion!
Earlier all the wedding arrangements were taken care of by family members, then came a time when wedding planners took over and now in the times when everything is at your fingertips, a wedding planning app is the latest trend.
Are you already in the wedding planning business? Are you planning to get your own wedding planner app developed? Are you looking for a mobile app development company to help you develop a wedding planning app?
Here is a blog that will answer all your questions regarding a wedding planner mobile app!
There are high chances that you are not tech-savvy and know nothing about how to develop a wedding planning app. We will discuss everything right from the advantages of a wedding planner app to the cost to develop a wedding planner mobile app.
Before we dive into the technical details of wedding planner applications, let's tell you about some of the wedding app advantages!
Advantages of Wedding Plan Apps: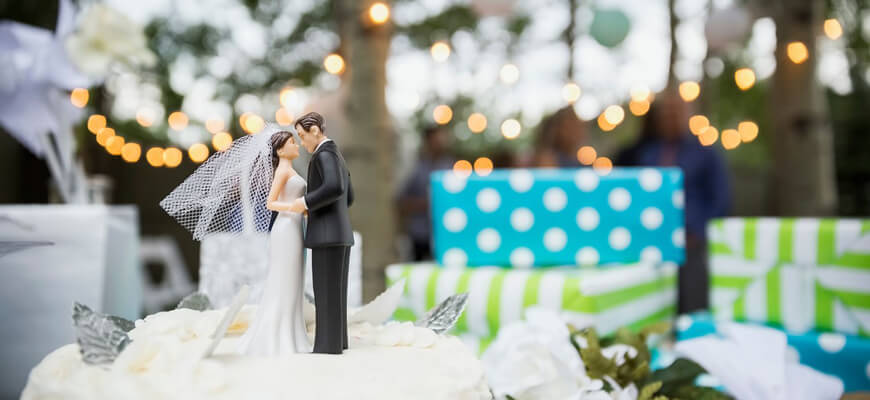 Time Saviour

A mobile app for wedding planning acts as a time saver in multiple aspects as the user can choose the designs, venue, create a guest list, schedule reminders and create a group for discussions, etc.
Improve Your Brand Visibility

A wedding planning app helps the wedding planners reach a larger target audience beyond their physical boundaries. Thus, helping them earn greater revenue in the long run as well as increasing their dominance in the industry.
Offline Connections

Including some offline features in their free wedding planner app can help the wedding planners stay connected to their users even in the areas where there is no Wifi or internet connectivity.
Establish a 24/7 Connection

A wedding planning application enables the planner and user to improve their connectivity. The wedding planners can update their clients about recent happenings in their organization via push notifications.
Now that you know a bit about the advantages of a wedding planner app, let's talk about their different types that are trending in the market.
Types of Wedding Planning Apps: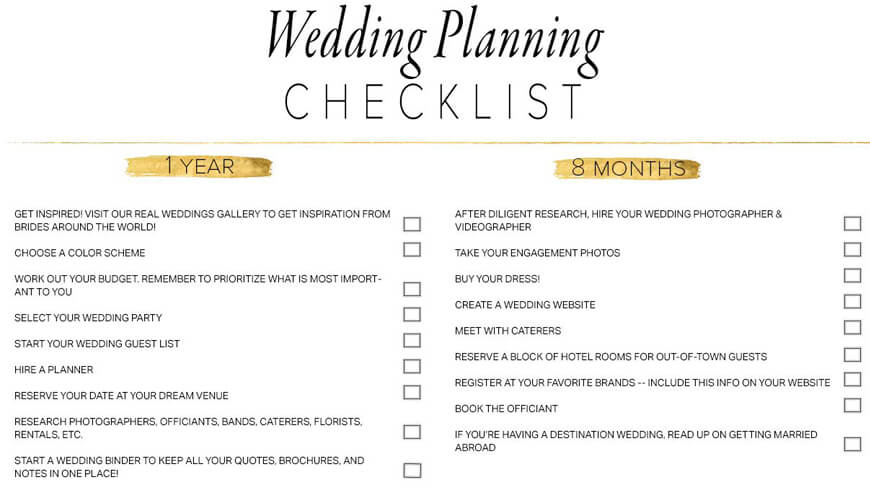 Planning Apps
Nothing great has ever been achieved without planning in advance. The same principle applies to an amazing wedding event too. Everyone needs assistance in organizing their big day.
A wedding planning app comes to the rescue here as it allows the couple to organize various tasks with their deadlines. You have the option to develop various kinds of wedding organizer app depending upon the needs of your target audience.
Countdown Apps
The bride and the groom are usually very excited about their big day. With the help of countdown apps they can count the precise number of days, hours and minutes left for their wedding day.
Not only that, but they can also share the same on their social media accounts!
Checklist Apps

Well, these could definitely be considered as one of the most useful of all types of wedding planner apps.
The checklist apps will help with every single task right from planning the guest list to arranging the attire of the bride and the groom. You can definitely turn up to these apps if you have a lot on your hands to take care of!
Guest List Apps

With too many things on your mind, there are high chances that you make some errors in the guest list. It could be a confusion in the names or missing out on inviting some important people.
To avoid some last-minute chaos, the guest list apps come in handy as everything you need is available at a single place.
We hope that you are pretty clear about the basics of a wedding planning app now and are probably ready to think and decide about how to create a wedding app of your own.
At this stage, you need to take two important decisions. One is deciding the platform for your application – whether you want a wedding planning app for Android or iOS and second – the number of features you want in the application.
Remember, these two decisions will play a major role in deciding the final cost of your application.
Here is a list of some of the basic and advanced features that you can include in your wedding planning app!
Must have Basic Features: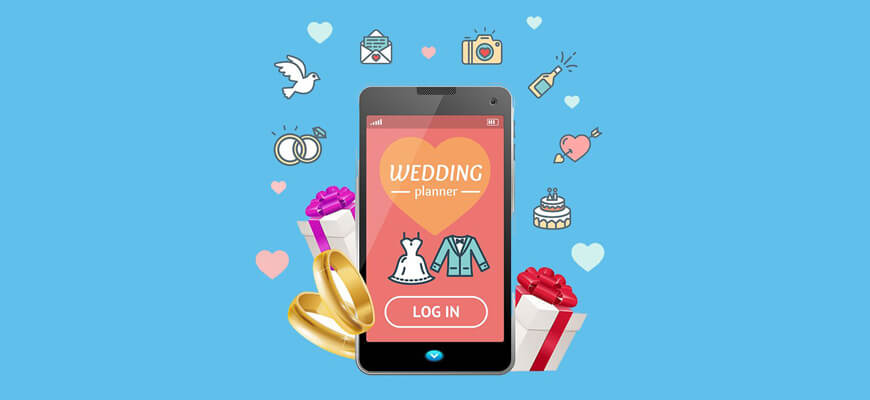 Basic features of such an application can further be divided into three categories of User panel, event managers panel and an admin panel.
User Panel Features
Register/Login
Guestlist management
Vendors according to location & service
Online shopping for every service
Custom filters
Multiple payment options
Profile of the vendors
Additional bookings in the app
Inquiry to vendors
Check locations for wedding venues
View varied wedding styles
The countdown for a wedding day
Assign your wedding budget
Write your wedding feedback
Event Managers/Vendors Panel Features

Register/Login
Add service details
Add bookings
Add availability
Manage inquiries
Set membership plans
Make or receive payment
Manage reviews
Track wedding invitations
Share reports
Push notifications
Manage employees
Admin Panel Features
Login
Manage suppliers/vendors
Manage customers
Manage locations
Manage wedding albums
Integration of Google Maps
Mobile apps/PWA
Multi-Currency support
Manage service categories
Manage checklist
Customer review & ratings
Cloud storage
Manage the online store
Membership package management
CMS
Analytics
CRM integration
Manage wedding styles
Push notifications
Advanced Features: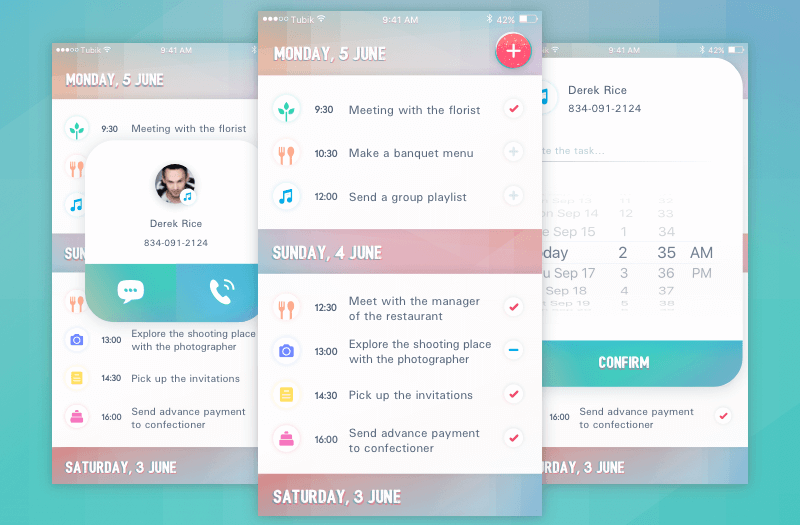 Social Media Integration
In the times when millennials are constantly on social media, this is an inevitable feature. So, this is the first advanced feature we recommend in apps for wedding planners. Easy social media sign-ups for users to getting potential leads, this integration is an advantage by all means.
Moreover, your app users can make use of this feature to directly share their wedding pictures or schedule on their social media accounts.
Payment Gateway Integration
With the changing times, payment has also become digital. If you include maximum types of payment gateways such as net banking, debit/credit card, etc. in your wedding planning app then it becomes more convenient for the users and as a result more and more people will recommend using your app.
AR/VR Features
Visiting venues personally will always be the preferred option but what if distance and time do not permit your users to do so? Enter – AR/VR! The implementation of this innovative technology will enable users to enjoy a virtual tour of the venue.
In-App Chat Feature
Imagine your users browsing through the list of vendors, shortlisting a few of them but all they get are the contact details. The same scenario can take place in the case of vendors.
Do you think you will be able to increase your conversion rate in such a situation? The solution here is to integrate in-app chat feature so that both parties can contact each other immediately.
Automated Guest List with Contact Synchronization
Maintaining a limited guest list seems like an easy task, but what about when you have to invite over a thousand guests? The feature of contact synchronization in your app will simplify this task to a huge extent.
Nearby Options
Nearby options are the most demanded feature in any application. So why will a wedding planner app be any different?
This feature will help your users reach the most nearby option of vendors or anything else they are looking for and thus relieve them of some burden of all wedding planning activities.
Calendar Integration
When someone is excited about their wedding day, they will definitely want others to be a part of their happiness. The millennials are too busy to remember the date and timing of each function.
Here is where the calendar integration will come to the rescue! Users can mark the schedule in the calendar and send out digital invites too.
Stories
If the users share stories about their collaboration with you for their wedding, it is a word of mouth publicity for you.
Who knows you might get a few leads or clients from someone who viewed the stories. So, we say it is always a good idea to include this advanced feature in your app!
By now you might have probably thought about the kind of wedding planning app you want and its features. So, let's talk about the last but most important factor in making a decision about the development of your dream app.
Cost of Developing the App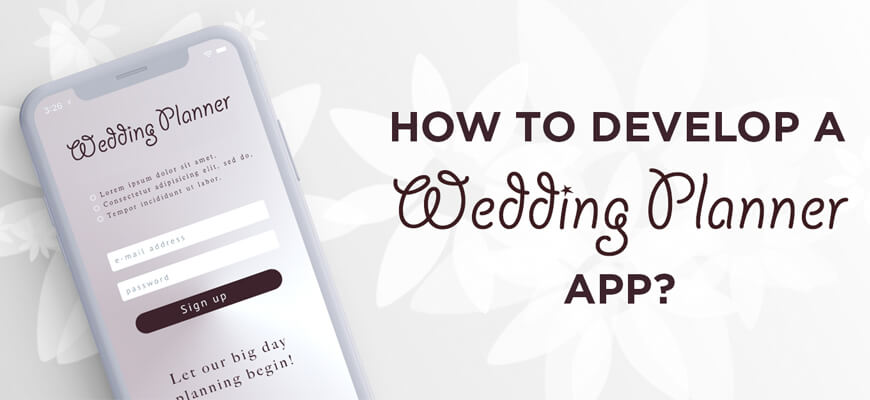 Some of the major factors affecting the cost of your application are the platform you choose for development, a number of features you want in the app, the team of developers you hire and their geographical location.
Whether you go for Android app development or iOS app development or both depends entirely on your target audience. Each of the platforms has their own advantages though!
For instance, if you choose to develop wedding planning apps for android users, then you get to target a larger audience. On the other hand, in the case of an iPhone app, you get to target a premium range of customers.
The third option is to go for cross-platform app development. The biggest advantage of cross-platform development is that you get two apps from a single code base. Thus, a cost-effective solution that will serve the purpose for you!
When it comes to the team of developers and their location, it is inevitable that higher the experience – higher their hourly charges. Location plays a major role because when you compare the hourly rates of developers from the USA or Europe and developers from India, a huge rate gap is evident.
Although, this does not mean that the quality of services provided by the developers from India will be in any way less than those of the USA or Europe.
Conclusion
To wrap it up, we can say the estimated cost of a wedding planner with a reasonable number of features may be somewhere between $10,000 – $ 30,000 for a single platform and the cost for both platforms may go up to $45,000. Of course, the right technology partner will be able to guide you accurately about the precise cost of your application as per the project requirements.
Did some amazing app ideas just pop up in your head? Reach out to us on [email protected] and we will make sure it becomes a reality!
How much do Wedding Planners Cost?
The wedding planners either charge a flat rate, on an hourly basis or a certain percentage of your budget. But the average cost of a wedding planner is $1850.
What is the Best App for Wedding Planning?
Some of the popular Apps for Wedding Planning are Wedding Wire, The Knot Wedding Planner, Wedding Happy, and Bride Book.
Do Wedding Planners save your Money?
A Wedding Planner is said to save about 5-10% on your Wedding costs due to their Expertise.
How do I plan my Wedding myself?
The best way to plan your own wedding is to prepare a checklist for everything that needs to be done and tackle each of them so that you don't get overwhelmed a few days before your Wedding.