20 Best Crowdfunding Platforms to Start-up Your Business
By 2023, crowdfunding campaigns are expected to reach more than 12,063.9 thousand. As mobile and web applications get more popular, you have startup companies that focus on web and Mobile App Development.
You may have a business plan, savings, and you have been working your plan as a part-time hustle for months, and finally, you are ready to raise the actual capital, which is a massive step.
Fortunately, the bank is not the only way to raise capital nowadays. Crowdfunding Platforms are teeming on the internet and this is the list of some of the best. But, first: what is crowdfunding?
Crowdfunding is a method for small startups or businesses to raise funds in replacement for debit, rewards, equity or nothing.
Business crowdfunding can give you ready access to money, but it demands a powerful promotional plan, enhanced transparency, and the probability of returning a part of your business.
Top 20 Crowdfunding Platforms:
1. Kickstarter: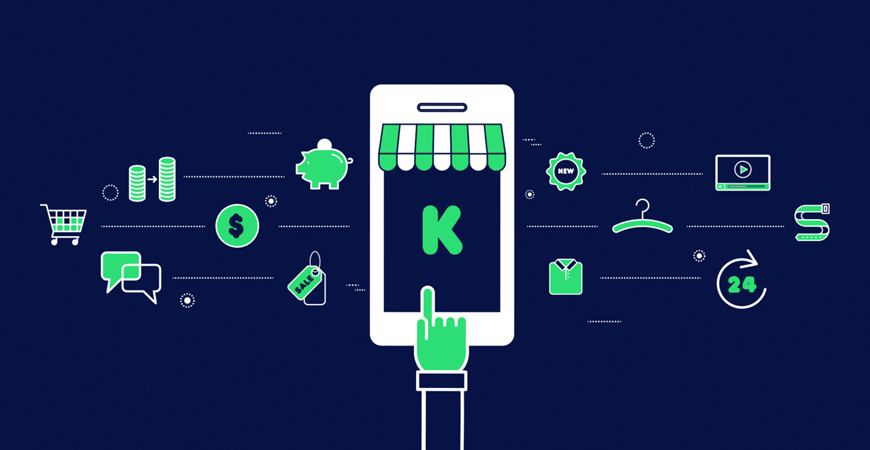 Rating: 7.9/10
Kickstarter is among the best crowdfunding sites that there is. Campaigns on Kickstarter have been around for almost a decade.
However, accomplishing a successful campaign on this site is difficult. It is extremely competitive and it selects projects carefully.
And not every business can get selected – you need to have a business that can be shared with others.
It has to fall under any of the curated categories on Kickstarter, such as design and fashion, craft and art, games, photography, technology, and film.
On Kickstarter, the campaign type is Reward where funders are given services, gifts or products in replacement for a fixed donation value. The industry type is creative arts.
Kickstarter accepts campaigns from six countries and there are over 15 million funders around the world. The payment fees are only 2.9% of the funds collected.
The process of campaign acceptance is tough and the success rate is rather low.
2. LendingClub: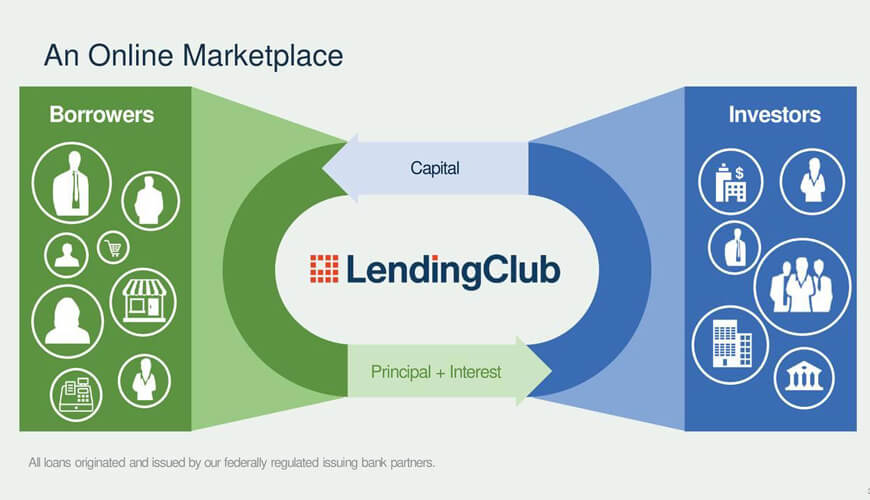 Rating: 8.5/10
If you require quick capital and can pass LendingClub's terms, this is a great debit crowdfunding option.
To pass, your business has to be at least twelve months old, you must have good individual credit and at least annual sales of 50,000 USD. These terms are easy for small startups to qualify for.
LendingClub has raised over 20 billion USD and provides loans for small businesses up to 300,000 USD. Among the many great things this platform provides, it is the fast access to funds (for example, under a week) and the comparatively less starting rates of only 5.99% every year.
LendingClub provides low rates to main borrowers, provides funding in a week and it is easy for smaller businesses to use.
LendingClub can have increased overall expenses and it demands really good individual credit.
3. iFundWomen:

Rating: N/A
The focus of this crowdfunding site is made clear in its name alone. The platform founders developed this platform as a "fundraising ecosystem for women-led startups and small businesses."
It also offers marketing, coaching, and other assistance for owners of startups. Women entrepreneurs share an increasing chunk of the startup industry today but they still have to deal with many challenges, especially when it comes to raising capital for their business.
iFundWomen provides a solution to these challenges. Unlike other crowdfunding sites based on rewards, iFundWomen allows campaigners to keep all the funds they accumulate.
The campaign type is reward-based and the industry focus is on only businesses owned and operated by women.
iFundWomen has a versatile keep-whatever-raised model of funding. They are committed to reinvesting in businesses owned by women. They also provide additional services such as private forums, startup tutorials, and video production.
Access to this site is limited to just 23 countries. There is also limited data on customer experience and success rates.
4. Prosper: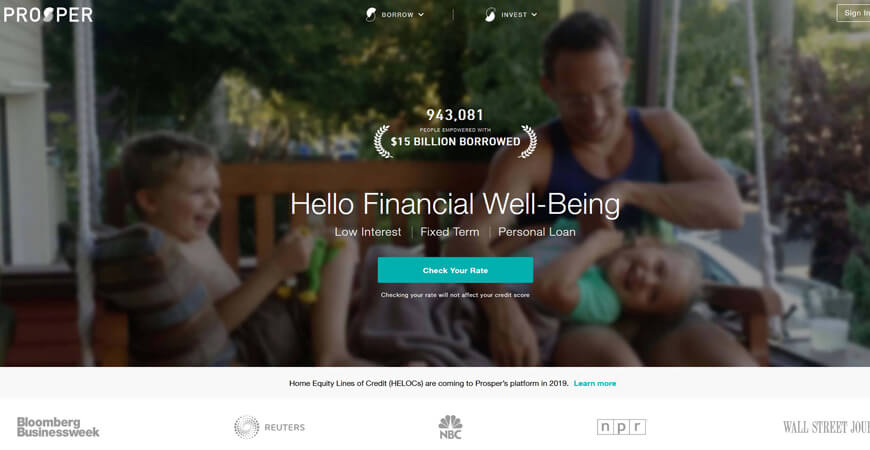 Rating: 8/10
Prosper is great for business owners who want a quick personal loan that can be utilized for organizational purposes.
This is an amazing option if you are a startup that is not creating ample revenue to pass for other funding options but you can put your own assets at risk.
Prosper provides personal loans that can be utilized to fund businesses and it has produced over 14 billion USD since its creation. You can get a loan of 40,000 USD from funders after finishing a brief application. You will require a good personal credit score and enough income to repay the loan.
Prosper is available for startups, requires good credit scores and does not depend on business basics.
Prosper can be expensive and can put your assets at risk.
5. RocketHub: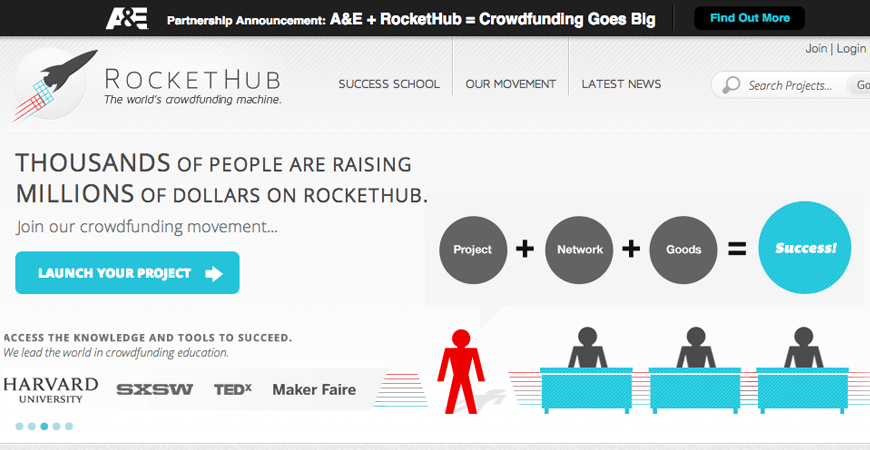 Rating: 7.8/10
This is another crowdfunding site based on rewards that links interesting startups with enthusiastic investors.
RocketHub began with a locus on creative art plans but it has expanded to funding social, educational, and scientific campaigns. The company also links up with television networks like A&E to promote and support startups. Recently, RocketHub also offers to crowdfund based on equity.
RocketHub's funding models allow you to keep funds for partly successful campaigns. Access to funders and startups are global.
The fees for partly funded campaigns are high, and so are the average fees for processing payment.
6. Kiva: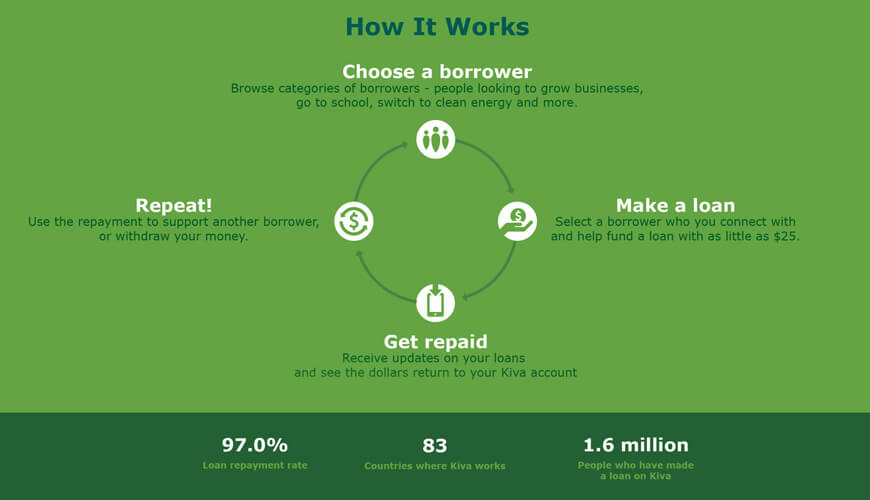 Rating: 8/10
Kiva is great for businesses that require an interest-free micro-loan of 10,000 USD at the least.
You don't need a credit score to access Kiva, and kiva agents will work with you to establish a campaign and create a message for funders.
Kiva provides debit crowdfunding to small businesses. There is no interest and loans usually don't go beyond 10,000 USD. You need to plan and work your campaign with a Kiva agent to pass for the funding, but they don't review your credit. Instead, it depends on support from your contemporaries to understand your credit-worth.
Kiva offers interest-free loans and helps in creating campaigns.
Kiva only offers loans up to 10,000 USD.
7. GoFundMe: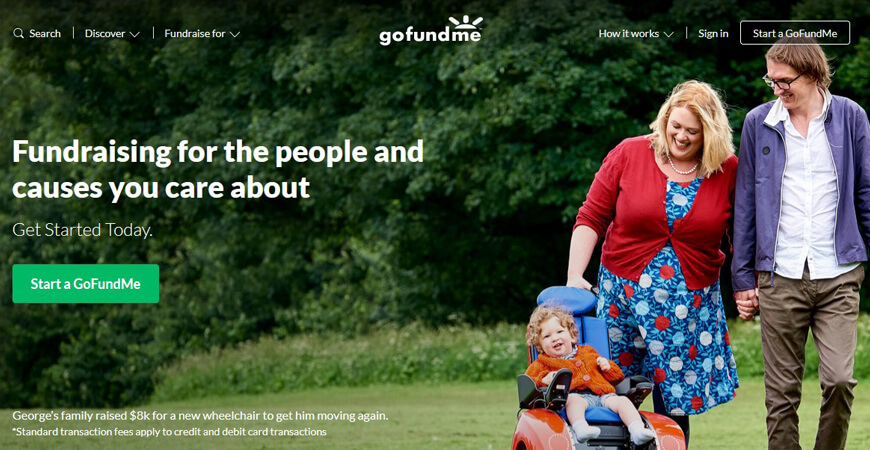 Rating: 7.5/10
GoFundMe is a globally recognized crowdfunding platform for helping individuals around the world give their money to causes and charities that matter to them.
Although it is not the right type for a startup, if you are in the business of assisting people or animals that need help due to emergencies, medical situations or other problems, you can consider GoFundMe.
On GoFundMe you can keep the fund you raise. The campaign types are Reward and donation with a focus on causes and people.
The focus is on charitable causes based on people. There are no funding fees for personal causes based in the USA. Also, you get to keep what you raise.
Options for conventional startups are limited and success rates are low.
8. Crowndfunder: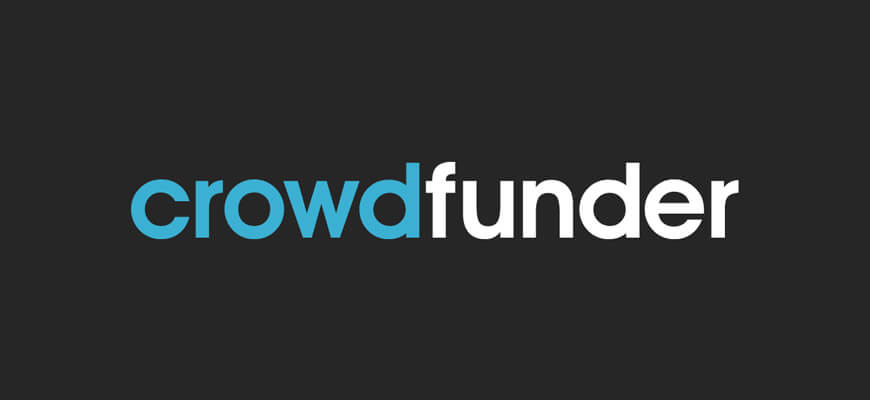 Rating: 7/10
Crowdfunder is great for businesses that are ready to start a campaign or would like the choice to raise funds from invite-only, private sources before starting the campaign.
By inviting investors on your own, your business objectives will be partly funded by the time outside investors can see your campaign.
Crowdfunder provides a distinct low-expense equity solution for any kind of company and has put over 150 million USD for startups. With this site, you pay a monthly subscription fee. It also provides a dynamic CRM tool that assists you in tracking campaigns, contact investors, and get financed.
Crowdfunder is accessible to everyone, does not charge a fee for success, and offers a fundraising CRM tracking tool.
Crowdfunder can get costly to maintain in the long run.
9. CircleUp: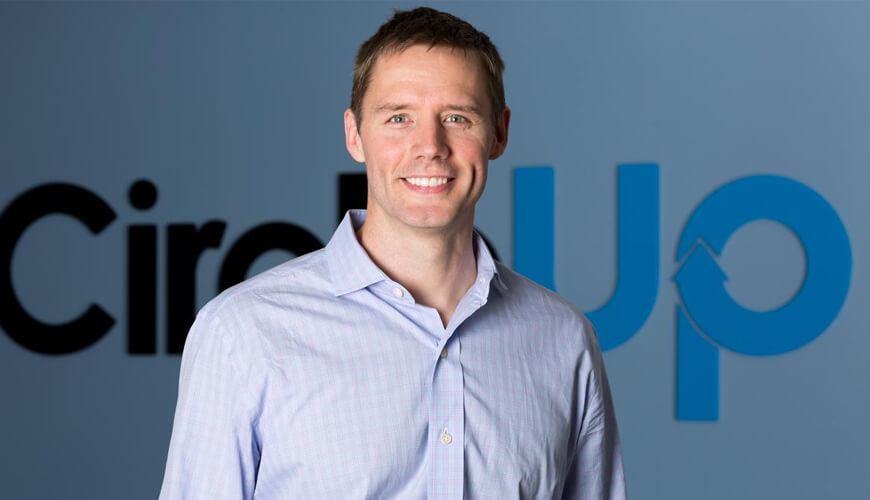 Rating: N/A
If your startup's focus is on creating and generating consumer brands, CircleUp is great as it is one of the best equity platforms for crowdfunding available.
CircleUp offers an amazing range of services, such as a platform for contacting accredited investors, data insights from machine learning tech, and entrance to special credit lines for startups.
CircleUp focuses on early-stage products, provides insights and gives you unique access to loans.
The process for campaign acceptance is very selective. The campaign model for funding is all-or-nothing.
10. RealtyShares:
Rating: 8/10
If you are a real estate developer, investor, or are just generally involved in the property market, you can utilize RealtyShares to for market opportunity benefits.
By bringing the campaign to the crowd, you can divide the risk, and diversify your resume better while enjoying great returns.
RealtyShares is the place for equity funding and commercial real estate. It provides equity and loans on projects up to 20 million USD with leverage of 85% and seven years in terms. Funding finishes in 35 days and rates begin at only 10%.
It offers really high equity and debt, longer terms, and charges ambitious rates.
The minimum investment rate is 10,000 USD.
11. Patreon: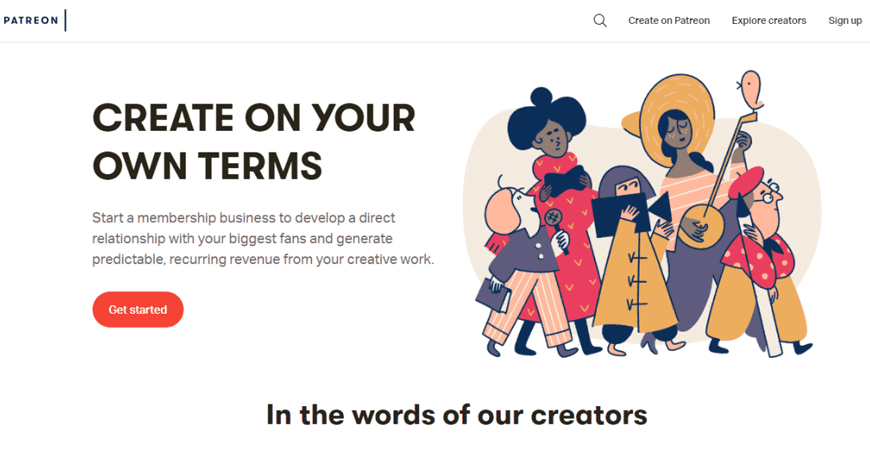 Rating: 8/10
Patreon is most probably not the best way to launch a tech startup with high funding needs but it is a great way for creators to develop an audience and an income source
Anybody in the world can start a Patreon campaign. And the platform is great for helping you finance creative projects such as music, animation, video, writing, photography, games, comics, podcasts, and more. You will probably not get massic investments here but you get to keep all the donations with only 5% as payment fees and you don't need to deactivate your campaign.
Patreon provides a steady income flow for artists and creators. There are two million patrons and you get to keep what you raise.
Options for startups are limited, equity options are lacking, and payment processing fees are costly.
12. WeFunder: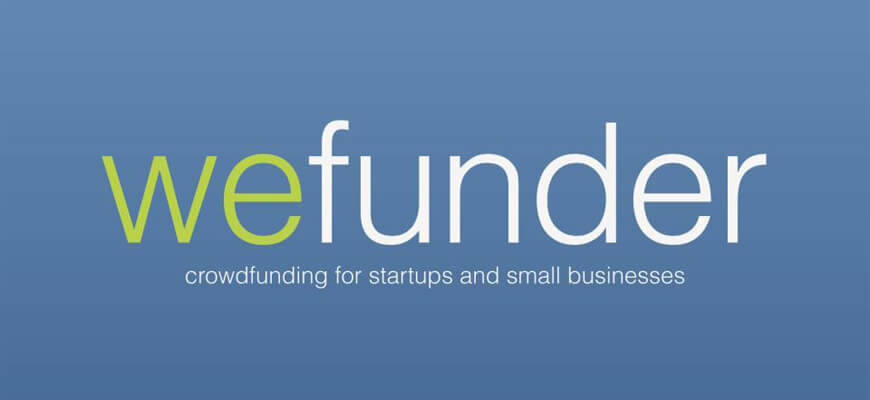 Rating: 6/10
WeFunder is great for startups ranging from App Development Company to breweries. Many companies on WeFunder also bring in approximately 50% of their personal investors to campaigns, which is tough if you are a smaller business.
WeFunder is among the largest crowdfunding sites based on the equity that covers every business from tech to entertainment and retail. Most campaigns have their own investors.
They charge competing fees and have a wide network of investors.
It is not suitable for smaller companies and 50% of funds have to come from your personal network.
13. Indiegogo: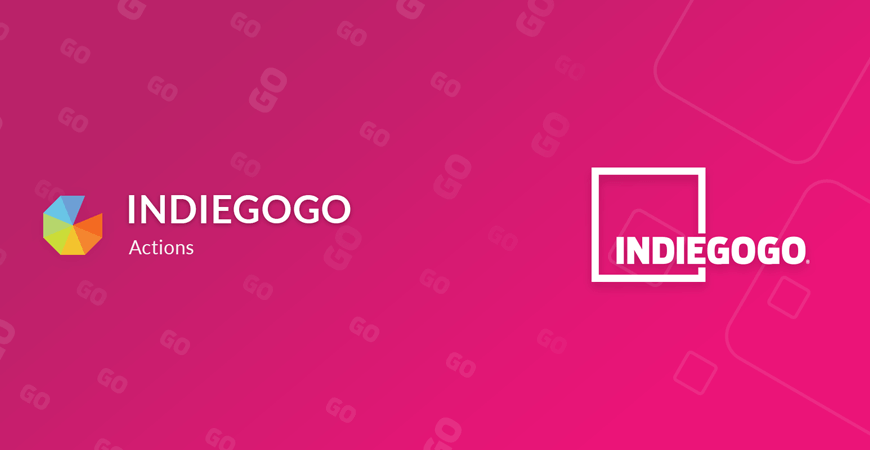 Rating: 6.2/10
After Kickstarter, this platform may be the most popular crowdfunding site.
Eventually founded to help finance projects like cancer treatment and theater, Indiegogo is now a global platform with more than 9 million funders that approve campaigns in a collection of industries, from community improvement to consumer tech.
With Indiegogo, you have access to many funders globally, options for campaign funding are flexible, and there are extra equity and marketplace platforms.
Fees are high for partly funded campaigns, personal causes are not allowed and success rates are low even for absolute funding campaigns.
14. Fundable: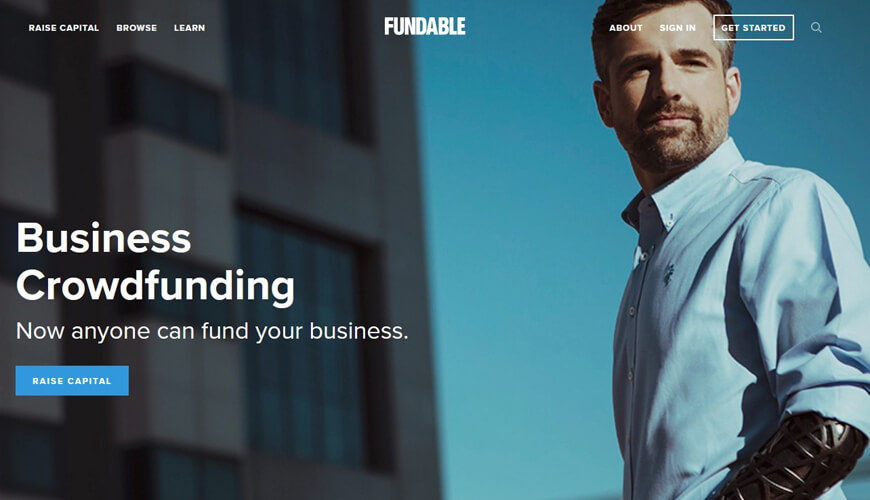 Rating: 6.5/10
Fundable is great for tech startups varying from medical equipment to drones and software for diagnosis. Finished projects tend to have better funding and are usually companies that are prepared to grow or launch their products to bigger audiences from many industries.
There are zero fees for a successful campaign with only transaction fees in place. Posting campaigns are not free and need a subscription fee of 179 USD every month.
It offers equity and reward crowdfunding, no success fees, and is great for smaller but scalable businesses.
The high subscription fee is a major disadvantage.
15. Republic: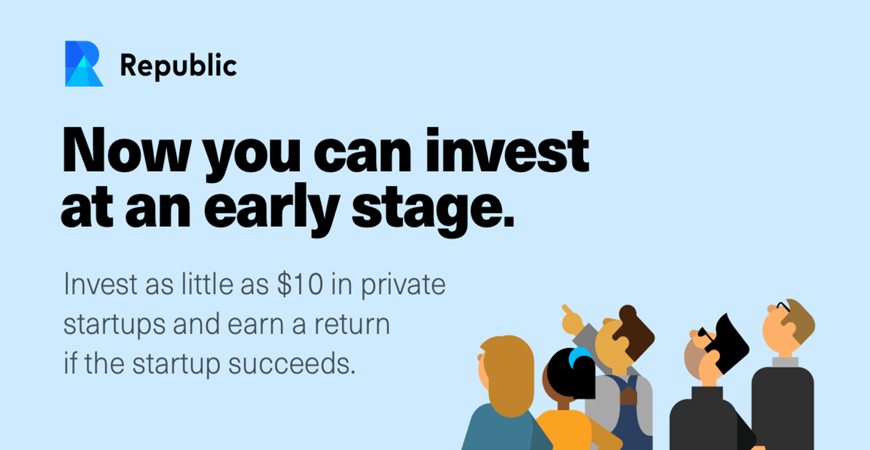 Rating: N/A
Republic is new on the crowdfunding scene and only has 46 completed campaigns. It has an extremely curated collection of businesses – it is not for everyone.
But for companies that are growing with great potential for revenues, the Republic's success rate of 95% is attractive for connecting exciting ventures with eager investors.
Republic also focuses a lot on diversity and looks for companies with diverse units.
It supports reward and equity-based campaigns and focuses on diverse startups. You can keep the funds and funding fees are only 6%.
High success rates, focus on diverse campaigns, organizations, and leaders, and provide access to both non-accredited and accredited investors.
The extremely selective process of campaign acceptance, limited track record, and visibility with only a bunch of companies financed.
16. SeedInvest: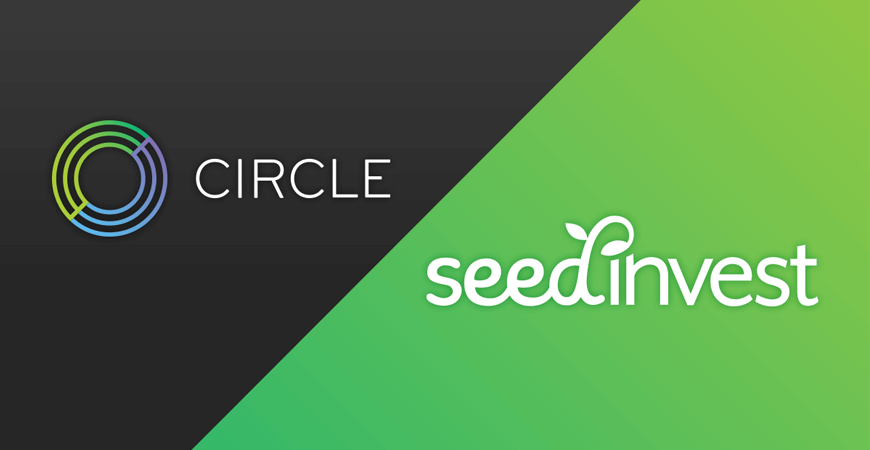 Rating: 9.5/10
Seedinvest began as a way to provide tech startups access to funds from willing investors to make considerable equity investments.
The platform currently allows businesses based in the USA alone and has a very tough process of selection. To begin you require the least viable prototype or product, concept proof, and more than two team members.
If you get selected, you get access to both non-accredited and accredited investors for campaigns beginning at 100,000 USD.
The campaign type is based on equity, focused on tech startups, you get to keep all the funds and the fees are only 7.5%.
Focus on tech startups, access to non-accredited and accredited investors, and low fees of payment processing.
The minimum for campaigns is 100,000 USD, funding fees are costly, and it is restricted to US-based companies only.
17. Microventures:
Rating: 7/10
This platform is best for web companies including software, mobile, social, and gaming that require a minimum of 150,000 in finances.
Usually, companies that are already producing sales and scaling fast raise funds with success on this platform. Most projects that met its financing goals were businesses that are consumer-facing.
It is a crowdfunding site based on equity for early and late-stage funding with over 100 million USD raised. Many companies can qualify though only accredited investors are allowed to invest. Projects take 4-8 weeks to get finances and have a 5% fee.
Microventures have several funded projects and it is open to various businesses.
Only projects of more than 150,000 USD are allowed and only accredited investors are granted access which diminishes the pool of investors.
18. Peerbackers:
Rating: N/A
Peerbackers is new on the block as well so its track record isn't the same as other platforms on this list.
It offers access to capital for a wide selection of campaigns and products. It also provides special services for consulting for financial executives, entrepreneurs, and investors. They also have flexible options for funding. The processing payments are only 2.9%.
The funding model allows you to keep the money for campaigns that are the slightest (80%) successful. The fees for payment processing are low.
Track record is limited and the process of selection is tough.
19. Patch of Land:

Rating: 6/10
A patch of Land is great for small businesses and real estate developers engaged in re-funding an actual real estate property with short-term financing.
The patch of Land allows debt crowdfunding for developers that are operating commercial development, fix-and-flip projects, and rentals. Loans begin at 50,000 USD and up to 3 million USD with prices commencing at 8% for 1-2 years
It offers competing rates and has many totally financed projects.
Loans have only two years and qualifying for a campaign can be difficult.
20. Realty Mogul: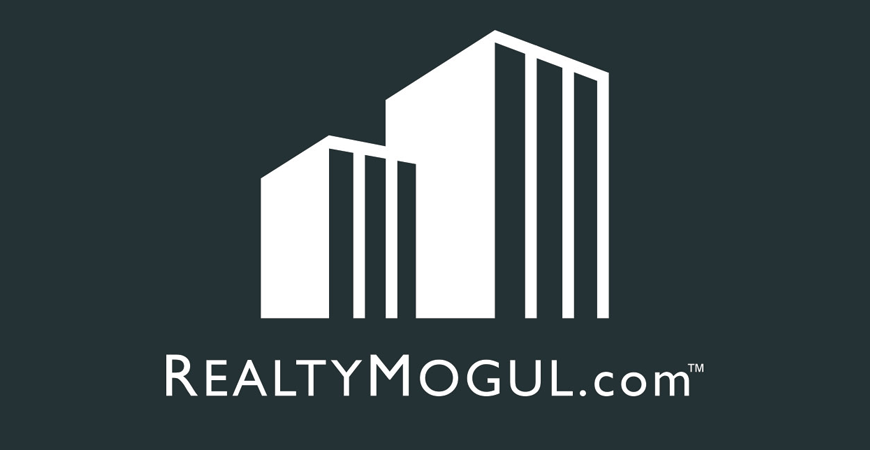 Rating: 9/10
RealtyMogul is great for developers and investors in real estate developers requiring 1 million-7 million USD in funding for big projects.
Moreover, projects can be long, with the biggest repayment benefit of 10 years, which is the longest in real estate crowdfunding.
Rates usually range from 7%-13% or higher with 10-year-terms. It's different because it gives equity security that enables investors to be a member of collective investment and has helped fund more than 2 USD billion in capital value.
It offers loans as high as 7 million USD and has competing rates beginning from 7%.
Closing can take 45 days and it is only viable for big projects.
Conclusion
If you are venturing on a new startup, this comprehensive list will come in handy. Choose the one that fits your purpose the best.