A Quick Guide to Solve Your iOS App Development Problems
Every new and latest development in the IOS operating system brings innovative challenges for every iOS app Development Company.
Without a doubt, the application development for any platform looks challenging and thrilled.
Throughout an IOS app development process, the iPhone app development company in India or the other nations comes across various challenges, and they are slowly augmenting along with the future OS editions.
The exceptional resolution could be achieved if an issue is detected and specified well.
Thus, to bring ease to an iOS app development company and other nations' lives we have indicated top challenges/problems they come across during iOS app development.
iPhone first reached in 2007, and from the time when then it has entirely transformed the way our world runs.
Apple's OS brings the newest challenges for Best iOS Development Companies in India and other countries with each new version.
Apple also presented 4,000 new APIs for Custom Mobile App Development Company and different nations to take advantage of an app while building and developing.
However, to entice the consumers for an app, the iOS App Development Companies have to work hard and get rid of all iOS app development challenges.
Let's take a look at the problems confronted by the iOS app development companies in India and other nations:
1. App Compatibility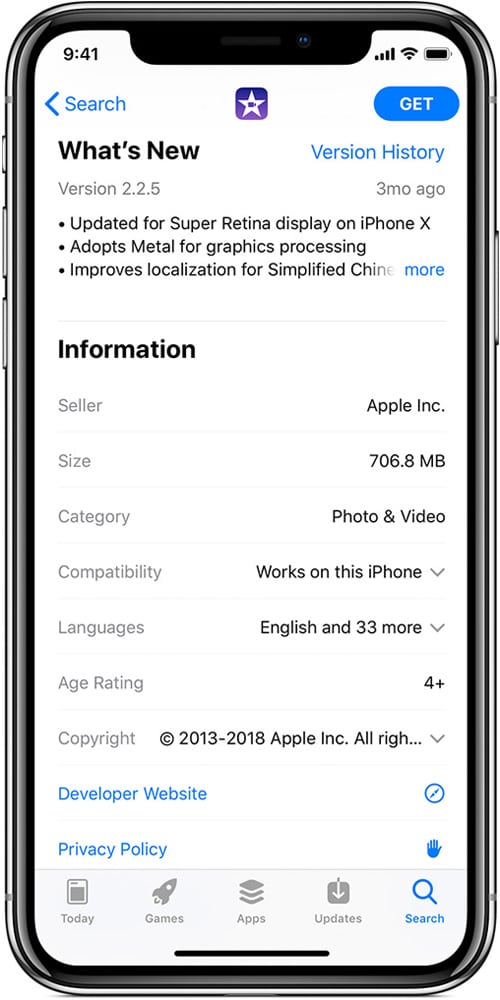 App compatibility is a problem with iOS' various versions. It is entirely a more natural method competitively to the android phones.
However, it is quite challenging to recognize which version of iOS is going to support the application.
IOS is not a small platform but have an extensive array of products available in the market.
Thus, it is very crucial and challenging for the iOS App Development company in the USA and other countries to recognize whether it is friendly or not.
It needs accurate testing through different devices and available platform to identify the compatibility.
Read more: How to separate your mobile applications from your competitors?
2. Beta Testing
Beta testing is an imperative and outstanding approach to test your product and applications.
Throughout the iOS app development process, beta testing allows identifying the app letdowns.
It provides functional testing of the particular application according to Apple standards of capacities.
3. Storage Limitations
Once you've chosen to go for iOS app development, it is essential to do research all of its margins. IOS is not limited to any distinct platform; it operates on a wide range of devices.
Apple particularly has its constraint about the application storage. A lightweight application grasps more user consideration.
Thus, an iOS application should keep up stability among the storage (used memory) and its performance.
This condition is quite thought-provoking for every iOS Company because Apple is not going to enable the trash (unused files) within their application.
4. Battery Consumption
One of the most common objections from smartphone users is their shortened battery life.
If an application whether in android and IOS put away your battery, the customer will uninstall without informing its positive features.
Hence, during the iOS app development process, there is a necessity to make sure that it successfully operates at background with low battery ingestions.
Your application must be accessible as well as battery responsive. It looks challenging, but the iPhone Application Development Company should check it thoroughly for enhanced results.
5. Network Speed
Speed and condition of your WiFi and data network is typically not an apprehension of the developer. However, it truly matters to focus appropriately on running application.
You have to deeply emphasize to accelerate your application performance on connecting to the internet.
The data expended to operate your app is your worry that you need to optimize and test consequently.
6. App Store Approval
There are many applications submitted to the app store day to day for approval. These entire applications need permission, and they might be forbidden due to an array of reasons.
It is essential for any Top Development Company in India and any other country to go through the advice given by the app store and their refusal reasons available on the net.
The likelihoods to get refusal will slowly diminish. Make sure to read the instructions and work according to their principles to obtain your application approved.
If you're not taking care of all such fundamentals, it might create trouble and drive the developer towards obstruction period.
Read more: 9 Myths About iOS app development
7. User Interface
The layout of your IOS app must be accessible. It must automatically hold the user's attention with its flowing, smooth and easy interface.
An application with a unique perception, state-of-the-art design, and beautiful interface efficiently entice the audience towards itself. User contemplates it more convenient to use and communicate.
8. Application Security
It would help if you also optimized application security measures before the IOS app development whether your safety measures enable the hacker or effectively defend all of the vital data.
It is essential to make sure that an application is doing its work correctly to make sure security standards.
Being a developer at one of the Best Mobile App Development Company, you're the only one to choose whether Apple encryption is adequate for your application or need to explain your solution as well.
9. Navigation Board
The navigational board accessible on any of the Top Mobile App Development Company in the USA, and other nations' website is quite tricky for the new ones to understand.
It looks critical to utilize in the beginning, but as quickly as you got acquainted, it will be the most comfortable board presented for you.
This is without a doubt challenging but might be easily managed while working with the team of knowledgeable developers.
10. API Strategy
API strategy generation is the next concern comes across during iOS app development.
API is requisite to enable your application with extra functionality according to business requirements.
API modifications, conception, and assessment are essential by the Mobile App Development Company and its developers to provide with a great approach.
This is challenging for any developer to offer practical and mandatory results.
11. System Limitations with Performance and Memory
Next great challenge that happens during iOS app development is working on the memory as the iPhone device doesn't come with a junk collection function.
Here, one can have the danger of the application dismissed if it becomes a source control.
However, when we choose iOS app development for only one version, we cannot overlook that various devices operate that version, all with different grades of memory and storage.
Some of the famous iOS games are of some gigabytes in size and require a massive amount of memory.
This problem will also take place with phones that are two generations old and operate on the current iOS.
You need to pull your mind's strings about your application requirements if you want to grasp the widespread customers.
If your app engages a considerable amount of battery, people will uninstall it indeed, even if it's a useful app.
You need to ensure that your app runs very well in the background, evading the usage of redundant processes that immerses battery.
As optimizing an app is not at all a simple task, various large companies, even Google, have problems while making sure that their apps are battery-responsive.
Deliberate it as a continuing struggle. In some cases, you'll have to discover innovative processes for managing old tasks.
Read more: Rules to Create the Best iPhone and Android Mobile App
Finding the proper help
It is not a plaything to find an experienced iPhone app developer, mainly if you don't know into what you're changing.
Hire an iOS App Development from the USA company or the one that you prefer that comprehend the app market, knows how to use to Android, and other platforms; offers a vision for app marketing and many more.
You need to consider several following points before finalizing an iOS app development company for your support.
Experience in iPhone Apps
Check out if the company with wide-ranging iOS App Development Services has the expertise in iOS app development and publishing on the AppStore.
If they already have some of their constructed applications live functioning on the AppStore, you must check the links.
Concept to Implementation
It might be great to know if the agency has the great ability to perceive an idea with iOS App Development Language, design and position in the market.
If they have an agenda to build an appealing, easy-to-use application, then you have an incredible gain; if they are not creative, reluctant to bring new concepts to the table or shortage quality proposals for your idea, then it's a time-wasting dealing with the company.
Support and Upgradation
Many companies with iOS App Development Tools that have a vast team of iPhone app developers, designers and testers can be depended upon to do a great job.
The company should eliminate bugs, manage proper update and offer technical support when you need. That's vital for you.
If the development company has been into software development or web portal development, it's absolutely an advantage working with them.
Can your outsourcing partner help in porting your app to other platforms?
Many clients don't see away from the iPhones. However, there's such a vast market available on other major platforms such as Android, and others.
Find out if your developer has enough experience in porting an iPhone application or game to these platforms.
How long should your app development company have been in existence?
I'd figure out about two to three years. However, the iPhone story is not more than four years old; it makes logic to deal with a company that has been in the IT domain for that much period or more than that.
Obtain the references if possible to promise for their quality and proper delivery.
Today, the iPhone is one of the top-most contemporary and lavish mobile handsets for its classy technology and impressive designs.
The iOS apps have unlocked an innovative skyline in the eCommerce business. Gamers are also pleased to obtain the support on their iPhone.
The apps are now valuable tools for hurling new products, games, and movies on the market going gaga over the new apps.
Here, a few steps are deliberated that are generally followed by the people on the verge of developing iOS apps –
A Great Idea
The procedure of iOS App development is intricate, time-consuming, and expensive. Therefore, if you are planning to develop such an app for the iPhone or Mac users, you have to have a stupefying idea first.
The app must be eye-catching, user-friendly, spiced up with all the components to race with the current entrants in the market at the moment.
It should be smooth yet astounding, and the stream of the pages should be stable so that the users relish the 100% UI.
Attractive
The first impression is the last impression! In the case of an iPhone app, there is no one prepared to compromise.
You have to organize the designing and the content in such a process that the users don't find an ambiguity to leave to drop attention in a few hours and remove it.
Therefore, you have to use the leading techniques and designers for the designing part, and you need excellent developers that should be reliable to perform their job immaculately.
Get the best team
If you are not performing any DIY on the iOS app development, then you need a leading designer and a developer for achieving your idea of developing the app for the iPhone users.
If it's for a game or any eCommerce business – allow the designer and the developer have a perfect idea about the plan.
Also, you should share every feature you want to build in the app. Transparency is essential for the seamless implementation of the plan entirely.
Make sure that if you are aiming 100% UI and UX, then you need terrific designs. Thus, search for a more brilliant and well-experienced designer that can also incorporate more ideas into your concept so that together the app can be a giant success.
You can find a reliable developer available 24/7. Web developers have a 24/7 job, and for the apps, you never know when the users face any problem!
Relatively getting adverse comments, it's recommended to pay attention to the app so that you might not lose traffic and obtain more and more conversions.
Final Thoughts:
There are numerous problems encounter throughout IOS app development. However, all of these challenges might efficiently come across and fix through with managing approaches.
If an IOS developer, wants to run into all these challenges effectively, they might get the support of someone experienced.
An experienced and established developer can help to get rid of the problems by offering a wide range of iPhone app development services.