A Complete iOS & Android App Design Guidelines
No one can deny the huge influence, which the new mobile platform has brought to life. You will be a astonish by the huge contribution which the new wave has done to our age.
Investors and business are bringing the best quality of mobiles app to the world in order to achieve the most targeted goals to life.
In fact, people are making a lot of interest in the new technology due to the wide positive effect of the new mobile platforms in the life of millions of people around the world.
The new mobile invasion is taking a large part in the life of all the enterprise and the giant companies nowadays.
According to Catchpoint, there will be approximately 6 billion mobile phone users by the year 2020. And from 2018 to 2020, spending by customers on the app store will increase to 75%, which would roughly be 101 billion USD worldwide.
As a Mobile App Development Company, you would be aware of how profitable investing in mobile apps is. But getting users isn't completely affordable and fostering engagement is tricky.
Breaking into the market is an iterative means that demands intensive research, comprehensive planning, and immense commitment.
But before even getting to develop the app, you have to decide if you want to develop a mobile app for Android or iOS.
Android vs iOS Design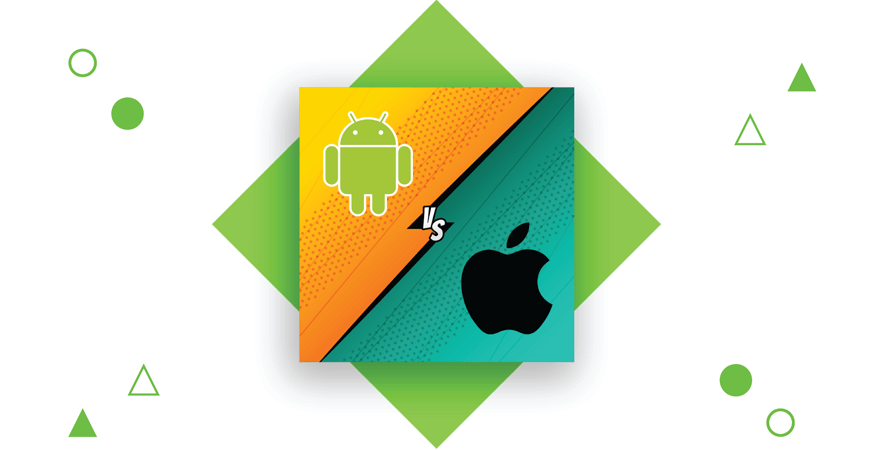 Android has a bigger market share in the smartphone business but iOS actually sees more revenues from its app store.
Design for Android and iOS may not seem too different when you take a glance. But there are particular features on both platforms that will affect the perception and usability of your app significantly.
Both platforms have created their range of regulations that guide how their apps will look like.
Apple devices are mostly based on Human Interface Guidelines while Android devices adhere to Material Design from Google.
iOS and Android both support user interface kits to make it simpler for developers and designers to learn how the applications should look and be structured like.
Android and iOS App Design Guidelines 2020:
1. Navigation – Redux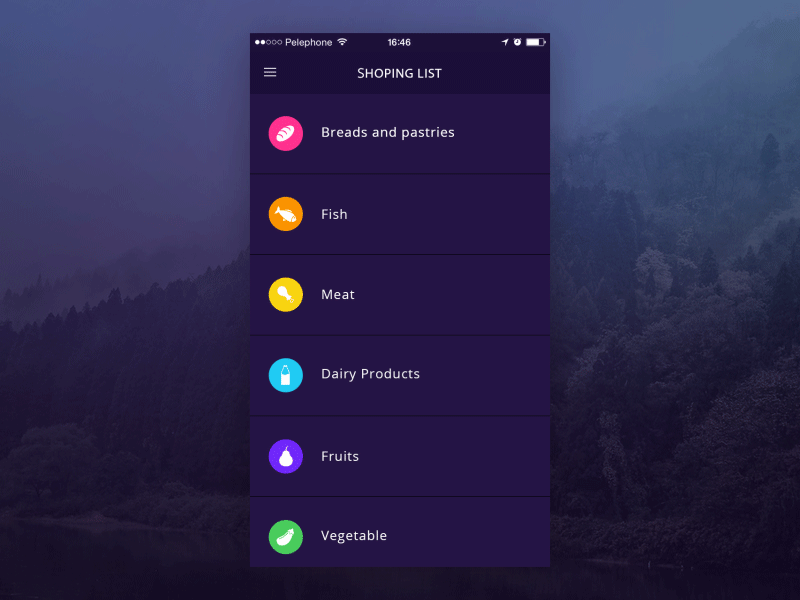 The top versus bottom navigation debate is not new but maybe the favor is leaning more towards bottom navigation now.
Extensive adoption of those two user experience components across Android and iOS will structure the transition: Swipe Up motions and Bottom Sheets.
It is well known that users choose to use one thumb to use their phones. Devices with wide screens are universal now and one-hand usage makes the screen's bottom a good place and makes it perfect for putting important buttons there.
Let us talk more about Swipe Up motions and Bottom Sheets:
The swipe up motions for shutting down an app, returning, and starting app drawer has reinstated the bottom tab or home button bar currently. This creates space for applying bottom navigation in mobile apps.
Developers often prefer this for sub-flows instead of other elements like drop-downs, overflow, pop-up dialogues, and hamburger side-drawers.
Bottom sheets are extremely adaptable as they promote vertical scrolling for extra content and horizontal or carousel scrolling for similar content. Carousel scrolling before this wasn't possible without jumping from one screen to another.
iOS uses a fixed tab button on the screen's bottom while Android uses slide-out navigation. And for navigating, even animations, menu items, and styles are all different.
Developing a mobile app's navigation needs to be done cautiously, specifically when the audience is similar on both operating system platforms.
React Native provides an automatic solution but in many cases, it is better to use designs of navigation that are more common to the respective platforms and create custom navigational elements.
2. Typography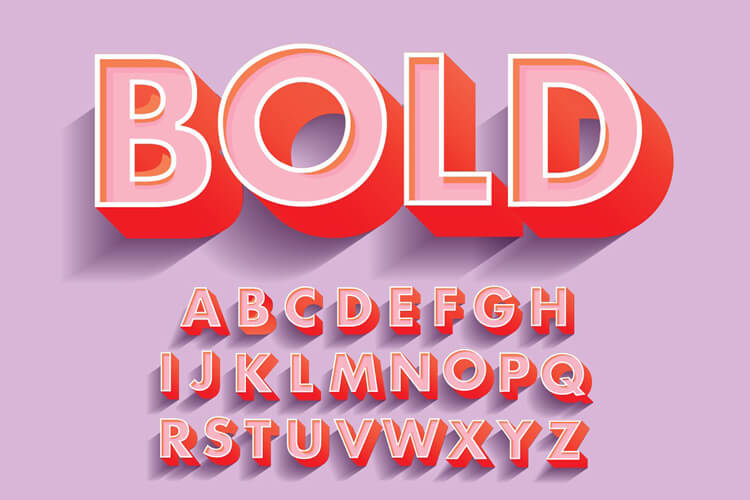 By 2020, the capability to tell stories surrounding a digital experience is going to trend a lot. Typography can itself build a robust visual hierarchy.
A remarkably critical component of the user interface, it plays a huge role in bringing about an amazing UX. the style of the text itself is not enough.
Copywriting is emerging as the most critical component for an amazing UX. While style will capture the attention of the users, the narrative attracts users with a brand as it makes them a part of a story. In turn, this keeps users from just scanning content.
In iOS, San Francisco is the system typeface while Roboto is Android's standard typeface.
For all languages that are not supported by Android and Chrome, Noto is the standard typeface.
You will have to give tight consideration to the layout and typographic conventions of both platforms.
3. Animations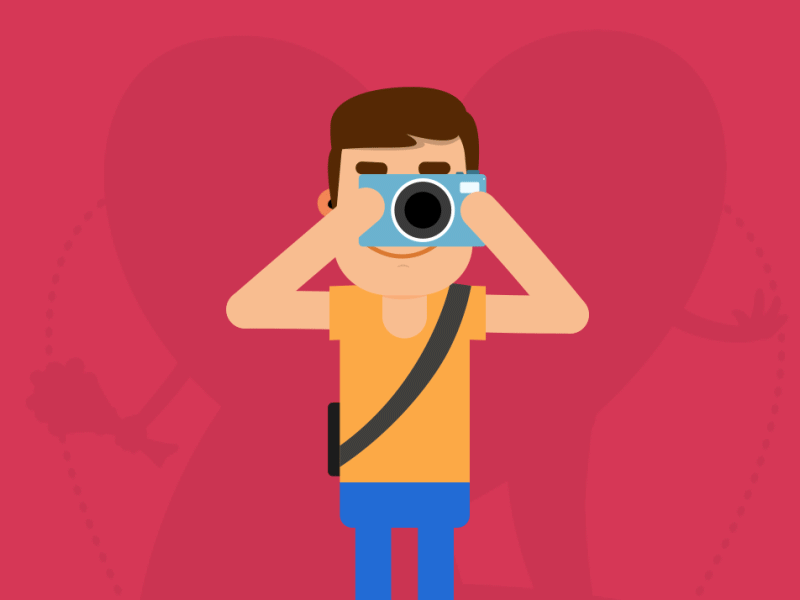 When we talk about design, the first impression for users is often the last. This is why attracting user attraction is so crucial from inception.
During app development and design, a really amazing UX can be created for users through animations and micro-interactions.
Let us describe the major suggestions and rules about motions and interactions for both platforms and glance at specific examples.
Interactions center the attention of the user on what is really significant in the mobile app, so it is essential to use them only when truly needed. Both platforms dissuade extra animation as they distort and distract users.
Hierarchy and Consistency
It is actually important to remember that interactions assist users to focus themselves in the mobile app by displaying how elements link to one another. Unobtrusive, smooth, and familiar transitions across screens maintain user engagement.
Even though basic suggestions for utilizing micro-animations are very similar in Human Interface and Material Design Guidelines, there are some variations that are precisely described.
Users are used to these transitions specific to the platform and regard them as being totally natural. This is why it is crucial to pay attention to interactions to improve the UX and look natural on Android and iOS.
iOS users are used to detailed animations sprinkled throughout the system, such as fluid device orientation changes, smooth transitions, and scrolling based on physics.
iOS users can experience disorientation when movements do not make sense or display like they are defying physical laws.
If they reveal a view by pulling it down from the screen's top, for instance, they demand to be allowed to remove the view by pulling it back up.
It is extremely suggested that unless you are developing an immersive UX such as a game, you create customized transitions similar to in-built animations.
In Material Design Guidelines, for a transition, interface components that are changed are listed as outgoing, permanent, or incoming. The list to which the unit belongs impacts how it is changed.
Animation directs the attention of the user. When a user interface converts appearance, gesture offers consistency between the appearance and placement of components after and before the transitions.
4. Take care of your mobile app mechanics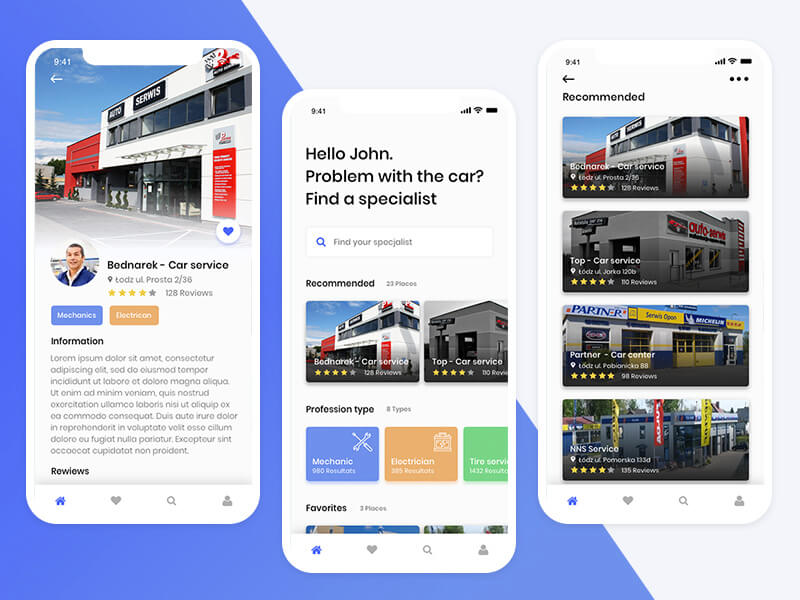 The more optimized feature you have, the more mechanic you going to achieve in your application.
You will be astonished by the super efficiency that you can become if you use the last technologies of programming and app development like React native and bootstrap.
You will ultimately manifest the best in your business. You are going to have the best tools to develop your kind of apps that you are seeking.
Any kind of integrating tools or feature that you have in mind is now very possible to bring to life. In fact, you are going to rock the world by bringing your mental ideas to life.
All that you need to do is to manifest your ultimate goals in your mobile apps. You have the final choice between android or iOS app development company.
You will be rocking the world of business by spreading more and more features and chances for your business. You can develop your trend easily since the mobile apps platforms are full of the targeted audience that is waiting for your business to rock the world.
All that you need to do is to rely on an experienced company that can bring the best to your life. While developing your staff of programmers, try to always rely on skilled developers in the field. You will have the best experience in the field of online and business intelligence.
5. Take care of your user experience journey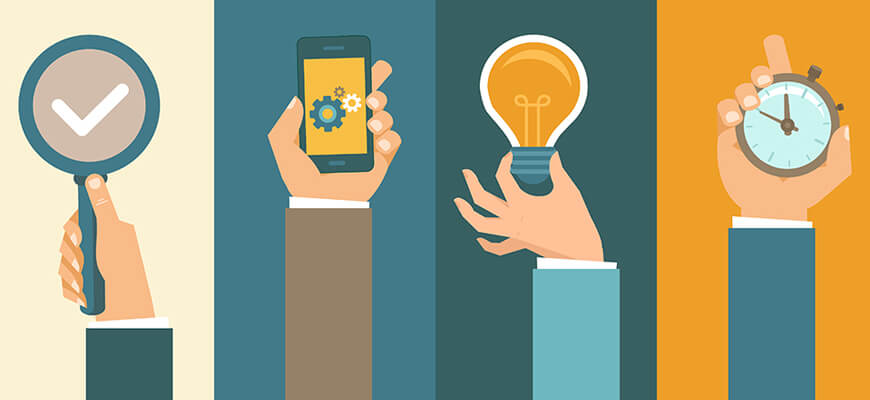 Nowadays, the faster your app is, the more audience you can get. Since working on your user, the experience can deliver the best value of services to your life.
All that you need to be to work on is how to optimize your app for the sake of making your user manifest the best journey.
Nowadays, the UI and UX design are among the top technologies that can you feel more and more concerned about what your app is going to look like.
You will ultimately get the best experience you can ever deal with scoring to the experts and the professional developers in the field.
So working on your interface design can become a primordial role to make the best of your plans come to reality.
6. Optimize your apps for your business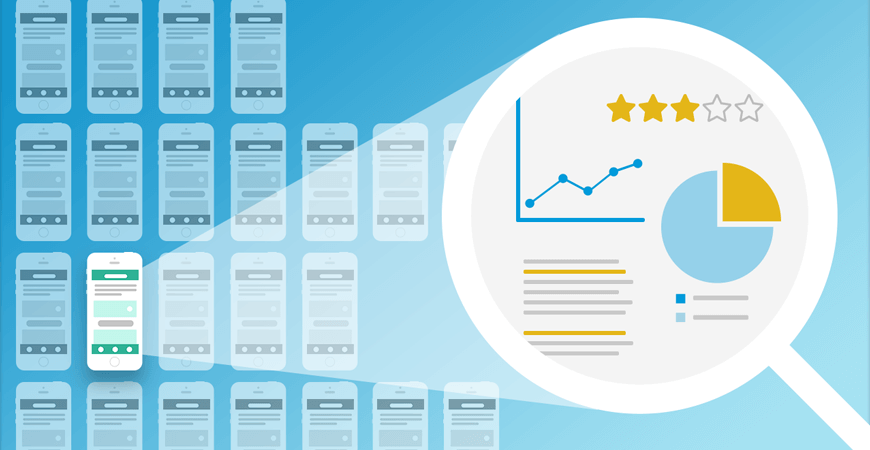 In addition to that, today all the developers are optimized to become as handy as possible so the user can easily control the app.
For their season, try to play a crucial role in developing the best mechanics for your app. Wok on your tap cords.
There is a wide science behind the slides and how your finger tap can be perceived in each app. You can use the boost for many frameworks in the field of taps development.
The more responsive you can get the more optimized apps you can ring to life.
7. Be you oriented toward social media features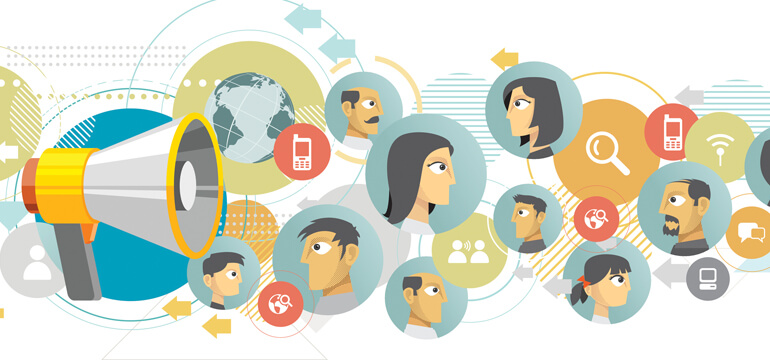 Actually, your app needs to be much friendly with social media. Your app needs to cover all the social media aspects.
Therefore, your user can be very friendly by delivering the best feedback from their friends and family.
Like that, you can directly benefit from a huge free and organic audience for your business. Your app will be ranked at the top too.
Accordingly, you are going to gain the best in your income and the flow of cash will be insanely perfect.
8. The first impression has the most powerful influence on your business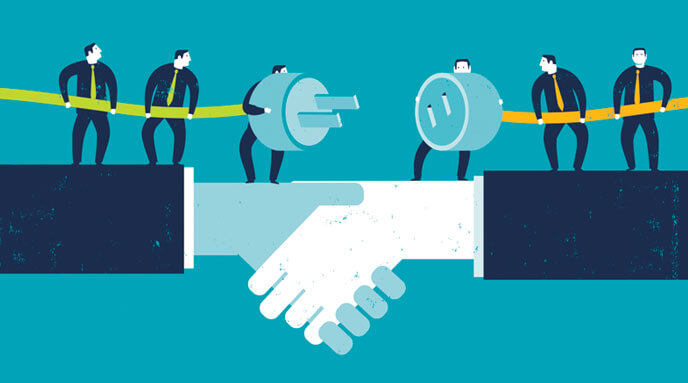 The most experienced designer often works hard on the first impression of their app users. Since it plays a great role in bringing the best for their business.
This is the main reason why you need to take care of how to steal the attention of your users for the first time. The app can have a real influence on your targeted audience.
All that you need to do is to hire a real IOS and Android Apps Development Company in India so you can start manifesting your greatness.
Following these particular tips can certainly bring you the best for your business. There is a huge demand for a web designer that can bring the best results for all the kind of business that you can seek.
It is your ultimate turns to work on your mobile application optimization plan.
9. The app gesticulation and its influence on your business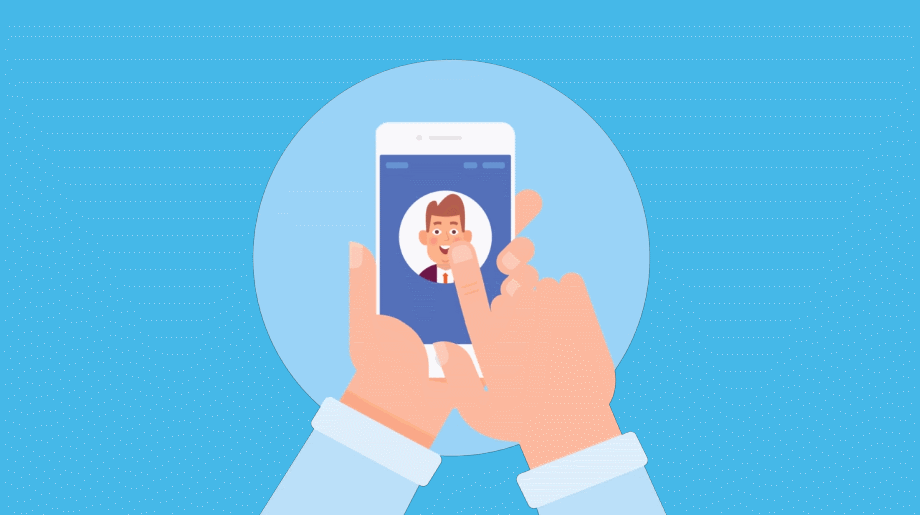 The in-app gesticulation can play a real role in bringing the best services for your clients. This is the main reason why you need to rely on the great framework to bring the best quality of services to your company.
In fact, you can achieve the best user experience by using a steady development strategy when you deal with gesticulation practices.
As a result, you will have the best mechanics of using your app features. All that you need to do is to bring the best developments team that can work on your app gestures mechanics. For your business app.
10. The UI Interface can play a crucial role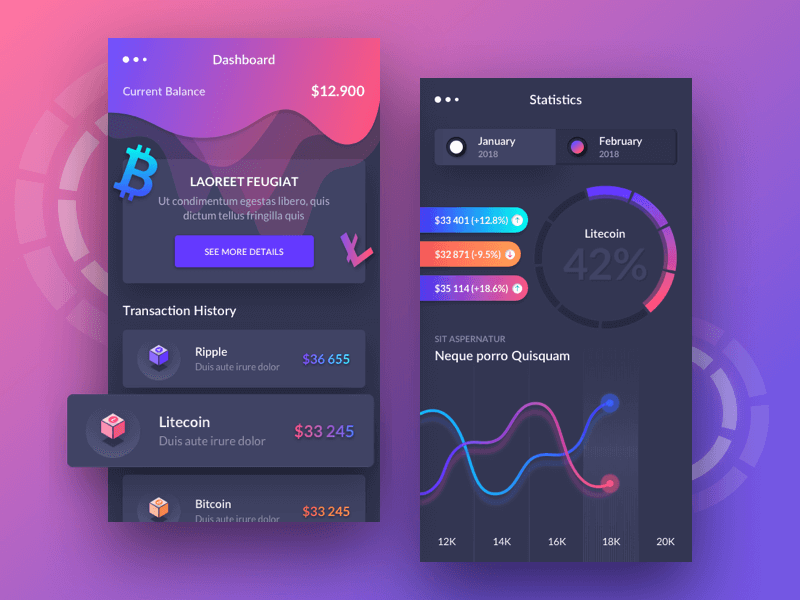 The user interface can play a deep role in building the best experience for your business. The more exciting design you can rely on, the more traffic you can gain.
Especially when we talk about the deep contribution of many actors in the field. We are talking about the targeting of your audience and how you can use their data to make an adequate layout according to these kinds of interest.
For this reason, you can benefit from the best tools of targeting and spying that you need to sue among our strategies so you can seek the most accurate results.
11. The UI and UX design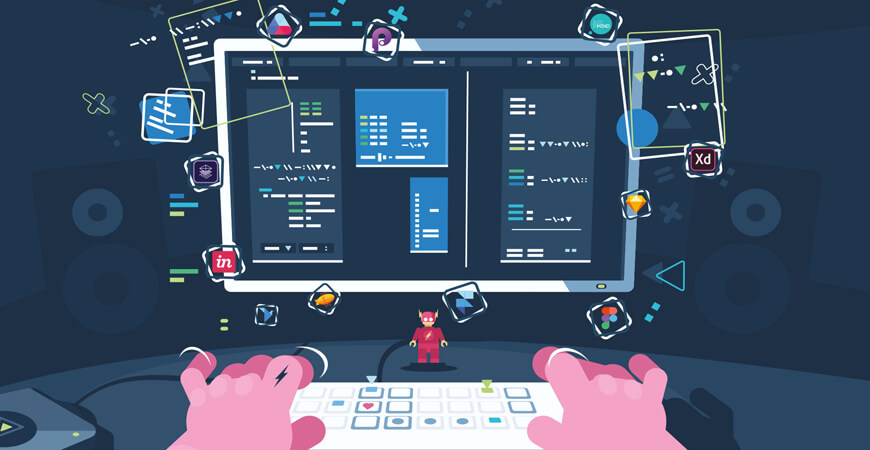 In addition to that, try to work on the new UX design industry. Nowadays, we are dealing with a new revolution in the field of UX design.
The designers are in fact developing their abilities along sold with the new technologies that take place in our days. This is the main reason why you witness great app design and you want from where all the professionalism come from?
It is all about the UX design and how the companies are investing millions of dollars to bring the best to life when it comes to design and web development.
12. The programming and development skills
The most skilled developers are working on new tactics that make them optimize more and more their code. During the pasha of programming, people are often scared of how they can bring the best quality of services to their clients.
Especially when the mobile app users often encounter problems while they deal with the app navigation. This is the main reason why the app integrator and tester are having a giant job to bring the best performance of the apps nowadays.
This is among the top reason why people are fighting day and night to make the best come to life when we talk about app navigation mechanics.
One of the most complicated mechanics that you must stay away from is having serious and forgotten bugs in yours.
This fact can make your customers make awful about the app, especially when we talk about serious competition in the field nowadays.
13. Take care of your customer service features in your mobile app

When you work on your app development. Always keep in mind that you need to rely on skilled customer service.
Try to develop a great zone where the contact us section in all the other features that make your app very optimized with how your customer can reach you.
Like that, they will feel very special, especially when it comes to bringing the question that they have in mind and that they try to have a real answer for it.
This among the top factors that make you stand alone from the crowd when it comes to staying ahead of the competition.
14. The huge role of animation in your app experience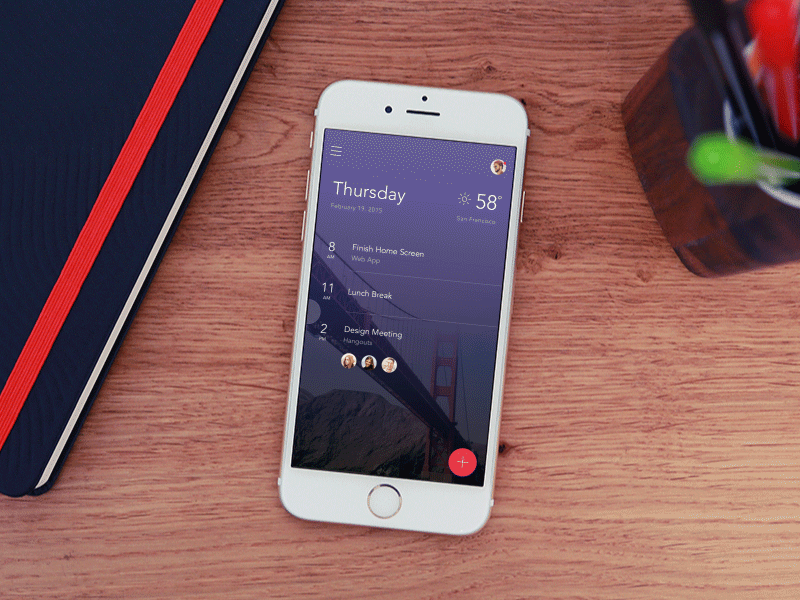 Try to integrate animation and all the other special design that make your users manifest their greatness. You will have a wide and a large experience when you deal with the feedback from your customers.
Since the audience if full of different age ranges. You can find kids, women and many other age categories. You need to design the right animation for the right audience that you are targeting.
Like that, your app will be more special comparing to the other mobile apps in the app store. In addition to that, you will have the best experience while you deal with your user experience since animation and the astonishing graphic can make your audience very excited.
The graphics and animation can play a critical role in bringing the best quality of rate t your app. So take care of hiring the best development company to take care of this kind of tasks.
15. Color harmony and the perfection of colors and its influence on your business
The colors can also play a special role in bringing the best user experience to your development app. Actually, the harmony of colors concerning your app.
Try always to bring the best combination of colors to your app surprises people often. The designer nowadays is having a wide diversity of colors technology that makes them easily integrate the best design for your app.
All that you need to in fact be to hire the most skilled designer and graphic design expert that can make your journey every unique while you develop your project.
The colors are real science nowadays, due to the top advantages that can be brought to the life of millions of people around the world.
The colors combination has become the most determiners of your business grow for sure. Especially after the rise of the design and graphic revolutions nowadays.
16. The top navigation mechanisms of your app can bring the best to your life
In addition to that, you can also work on your navigation mechanics. You need to rely always on simplicity. Try to avoid the complication of navigation.
Bring the quality of simple architecture to your app. The navigation and the mechanics of the app can make your customer feel familiar with your app.
Like that, they can easily trust you; accordingly, your business is going to grow easily. The profit that you can and from your online mobile app project can make you feel the most profitable benefits.
The mobile app industry can bring the best experience for your business for sure.
17. The super management engine that can be developed due to the mobile apps
Due to the super management and audience targeting power, which the new platforms can bring to life, the investors and the businessmen are showing huge feedback when it comes to bringing the best practices to the new mobile technologies.
As a result, the developers are taking a large part in the life of millions of people around the world. Since they bring new technologies of programming and frameworks to life.
In the following bloc, we going to cite the top points of the technologies and guidelines brought to life.
The developers, nowadays are working on how their mobile UI loads.
The less they write, the more optimize the results you get.
The more social media integrating tools.
Large domination on the other mobile devices, like Tablets and integrated car displays.
The best-oriented app for more targeted interest field.