Best CMS Platforms for Website Development in 2020
Are you looking to create your Business website in CMS Platforms? Let's look at which are the Best CMS Platforms!
Nowadays, there is a consistent and successful content marketing growth in all businesses. Most of the peoples are building the website in CMS for creating the best dynamic websites. As we also mentioned here the Best CMS Platforms in 2020 for developers.
Long days ago we all are writing out HTML by hand, customize it with CSS – now, with dynamic sites that can reach into the thousands of pages with latest updated features in CMS with the code.
A marketing CMS streamlines the work involved in creating new content in unprecedented ways with a variety of ideas.
When it comes to content, the right CMS platform for the upcoming year 2020 is like Competition in the modern computing experience with the latest trends in CMS.
Did you know that currently there are 1,652,185,816 websites as reported by Netcraft? If you think about this, you will realize that there is at least one website for every five individuals in this world.
This feels even more awesome when you consider that only half of the population in the world has access to the internet. Then you might start thinking if among the five people one of them is a web developer?
The answer to that is no. The reason behind so many websites today is due to CMS or content management system.
In short, a content management system is an online software platform that allows people to develop an active website with no need to tinker with codes.
Actually, programming or coding knowledge is not even needed to run or create websites built on a CMS. That is why CMS tools are so popular nowadays.
It is predicted that more than half of websites are running on a kind of CMS.
Introduction
Now commencing a good website would be easier than ever in 2020. You have a wide range of platforms to opt from, and several allow you to build almost any type of site you wish.
However, choosing a Content Management System (CMS) to utilize has never been more thought-provoking than this, due to the multiple number of choices available.
Before moving any further, we will review the statistics comparing the CMS'; we can see the Market Share trends rate these three – WordPress, Joomla, and Drupal as the Best CMS platforms in 2020 among others.
With the market share of 59.3%, WordPress stands on the top; second comes Joomla with 5.7%, and the third is Drupal with 3.7%.
In this post, we'll assist you to make that right choice. We'll give a correct analysis of the whole thing you would need for the Best CMS platforms in 2020, and present you to 20 of the top options, in addition to that;
We have come up with a variety of CMS options for you to choose from them. However, all these CMS share the same feature in common; they are all open-source CMS and readily available across the web to download. Let's move further to find the best CMS in 2020.
Best CMS Platforms in 2020:
Let's take a look below 15 Popular Content Management Systems of 2020.
1. WordPress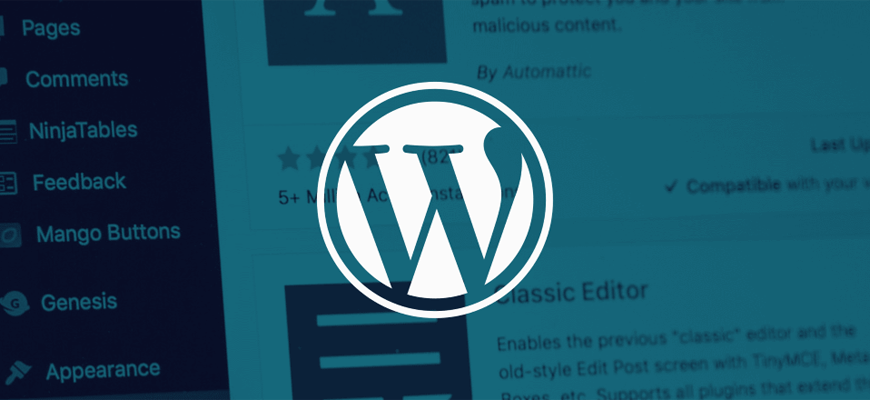 We are keen to stake that you would have perhaps heard about WordPress. This CMS, claims the leading market share among its entrants undoubtedly, and it's easy to see why.
However, WordPress, initially considered as a blogging platform, has developed further than that point. This CMS is simple to use, and you can tailor it to your heart's content making use of plugins and themes (of which you have thousands to select from).
Coming to Content Management, WordPress offers a great experience and turns out to be the best CMS for website development. Publishing new posts and pages is very easy to access to a potent editor that allows you to set-up your content.
Furthermore, the platform also supports user registration, obtains daily updates, and features a great and useful community.
Key Features:
It comprises automatic publishing and content management options.
Offers a powerful editor that allows you to create your content with ease.
It is highly adapted, thanks to the tons of plugins and themes.
It has a robust and vibrant community.
The only disadvantage of using WordPress is that every so often you'll need to blend and match lots of plugins to include the exact functionality you require to your site.
Thus, there are many helping experts in the market who have mastered the skill of blending the WordPress as a CMS desired for your business website.
You can opt for a WordPress Development Company India; those have the best reputation in the market and the skillset of molding this tool as per the client's desire.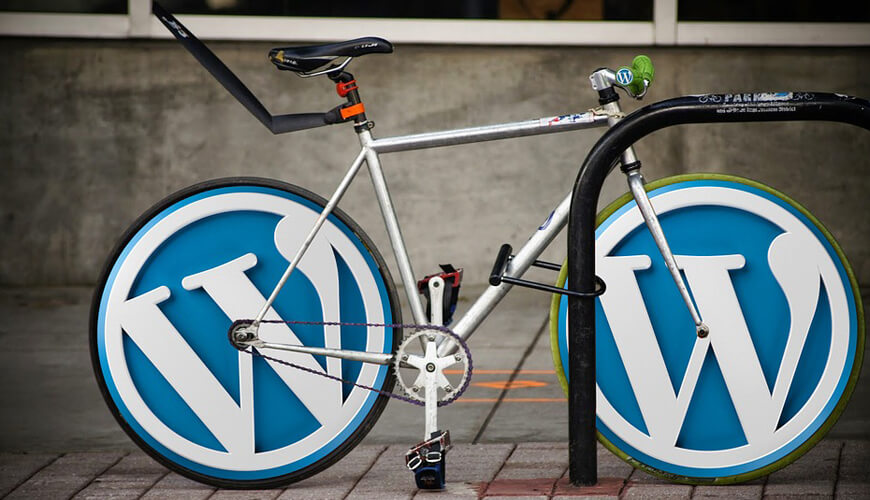 There are also other CMS options that offer a more updated blogging experience. However, they can't match WordPress' customizability.
2. WooCommerce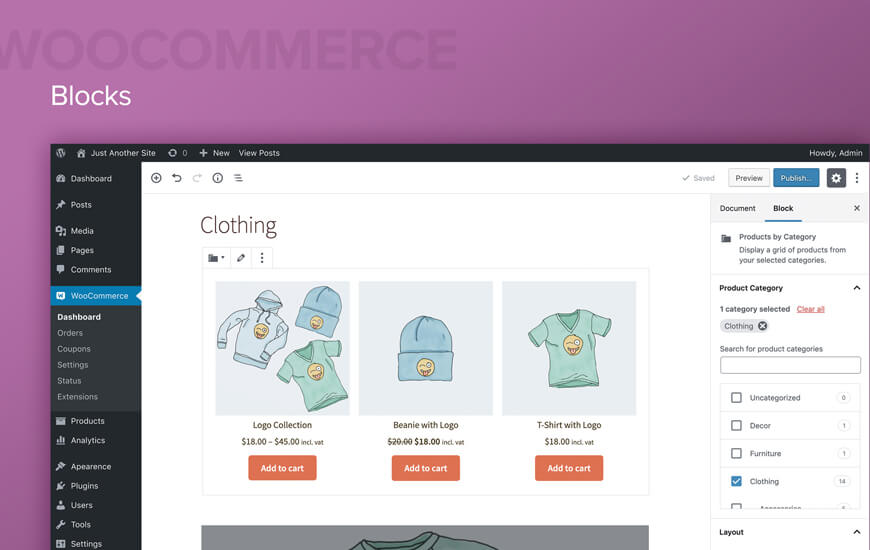 If you are familiar with WordPress, WooCommerce is the most efficient and most useful e-commerce CMS available.
It is a dynamic solution that works with most website plugins. But if you are not familiar with WordPress, you may have to consider other CMS, or else using both WooCommerce and WordPress together can get quite challenging.
WooCommerce has many amazing features such as tracking stock levels, frequent alerts, sales reports, panel for product data, mobile apps, calculations of tax automatically, support for geo-location, interface centered on WordPress, integrations, WordPress themes, and store management.
There are many benefits to WooCommerce but the notable ones are that it is free, customizable, provides analytics, security, and flexibility, it has growth opportunities, and it has a large community of people who can help you along the way.
3. Magento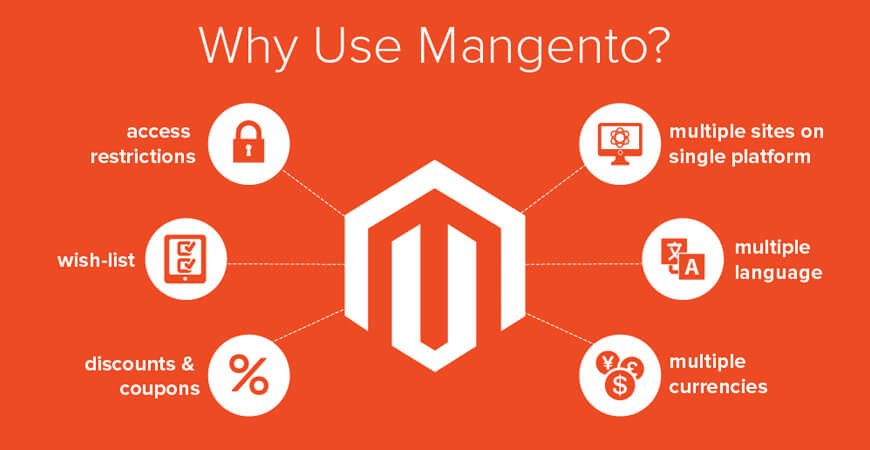 Launched in 2008, Magento CMS has increased significantly over the years. The company now has 26% of the market share of CMS.
Magento has clients such as Nike, Ford, Samsung, Nestle, Lenovo, and many more. Magento gives further value-added contributions that improve the end-user experience.
Powerful search capacities that filter results on a number of parameters, one step checkout and one-page process, secure account control including modifying orders, and more are some features.
For back-end managers, Magento is a multifaceted suite that extends a multitude of flexible promotional and marketing tools, such as an automatic visual-based page reader that makes designing product pages and modifying it very simple.
It also provides unique flexibility by enabling users to choose third-party applications, specifically for personalization.
The CMS consolidates easily with eBay, Google, and PayPal also. Magento CMS ranks high when it comes to scalability.
4. Shopify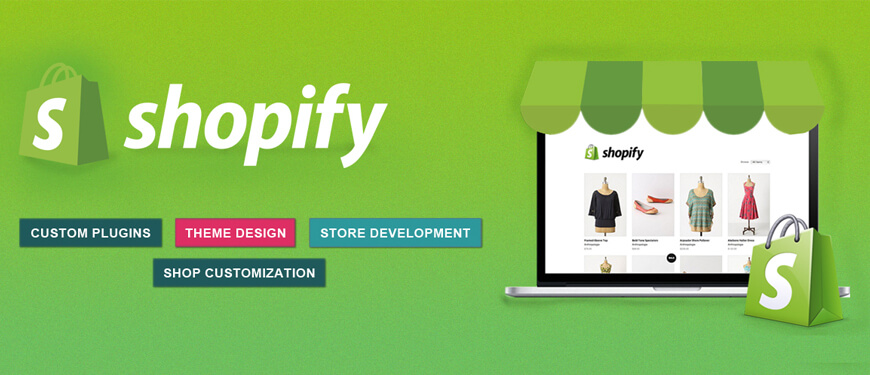 Shopify lets you develop a website that is professional-looking and is up and running within minutes.
Shopify has many CMS features that are beneficial to e-commerce website owners. Products are easy to add, edit, organize, and list with their streamlined CMS interface.
Inventory tracking for specific products is possible, so it is a drag-and-drop option for the ordering of product pictures available. With distinct inventory weights, prices, and tracking, you get several variants for every product.
You also get keywords tags to assist browsing and searching inside the store. Shopify CMS also provides for third-party shipping services like Fulfillment by Amazon.
5. Squarespace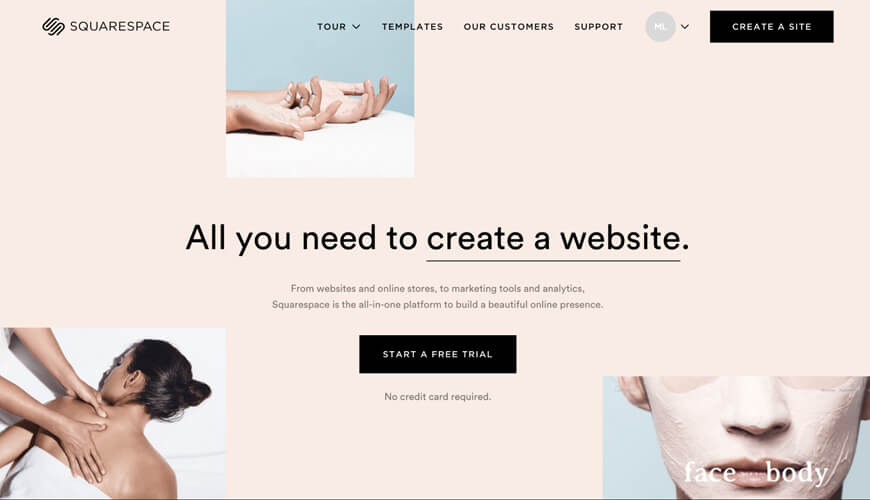 You might have heard others call Squarespace a 'website builder' or as a 'web app' or by any other terminology, but in essence, Squarespace is a tool that enables you to create and maintain websites via a web browser.
To be more particular, Squarespace is an easy, flexible, hosted CMS.
Simply put, a CMS is a tool that lets people edit photos, text, and other types of files on a website, minus the required knowledge of HTML or technical matters.
Since Squarespace is a product is hosted, it implies that you can obtain the CMS from any browser on the web. All you have to do is log into your site and then you can change anything you want.
6. Serendipity
Serendipity is powered by PHP that gives users a simple way to manage their blogs.
While the package from Serendipity is created for a casual blogger, it still offers an extensible framework with the support for professional purposes.
Serendipity has many benefits, but first of all, it is friendly and perfect for small blogs. It is lightweight – lighter than most CMS's. This doesn't imply you lose out on features, in fact, it provides amazing performance due to its caching system which is in-built.
You can also extend the platform with plugins and themes. Some of its features include access to a wide range of plugins and themes for easy customization.
When it comes to functionality, you can spread out what the platform can achieve making use of themes and plugins.
Furthermore, you can seek front or back-end specific plugins, which makes finding the tools you want very easier and more straightforward.
Key Features:
It is excellent for performance-oriented websites.
It provides better access to a vast assortment of themes and plugins, to assist you to adapt your site.
Generally, Serendipity is the right choice for small websites. It also makes setting up easier, graceful blogs apace in the park. Although, it lacks a little in weapons if you're willing in more finished projects.
For my part, I'd suggest it if you're seeking out something that's not as complex as WordPress or Joomla and is fast to learn.
7. Dotclear
If you want a simple blogging experience, Dotclear is a great choice. It is very easy to use and that is one of its greatest advantages.
The editing experience on Dotclear is similar to WordPress. It offers you access to a solid range of publishing and managing posts and taxonomy options.
Some of its key features include easy application and set up, Wiki syntax, plain text, and HTML support, and easy generation of an RSS feed on-site.
Among all the CMSs we've checked, few are as easy to use as Dotclear.
In spite of that, the platform includes features an editing experience that's very similar to what WordPress provides.
With Dotclear, you obtain good access to a strong set of post publishing, management, and classification options. The platform allows you to write your posts in simple text, HTML, and even Wiki syntax.
Adding to those vital and essential features, Dotclear also allows you to produce RSS feeds. Along with which you can comprise innovative functionality to your site using plugins and themes.
Key Features:
It is quite easy to use and set up.
It supports simple text, HTML, and Wiki syntax.
It allows you to produce an RSS feed for your site efficiently.
Finally, we'd set Dotclear in a similar category as Serendipity. It's one of the top CMS platforms you can opt for if you want a pure blogging experience.
Along with that, either one comprises all the options you have to launch a successful project. Which one you select that will just come down to individual choice.
8. Jumpseller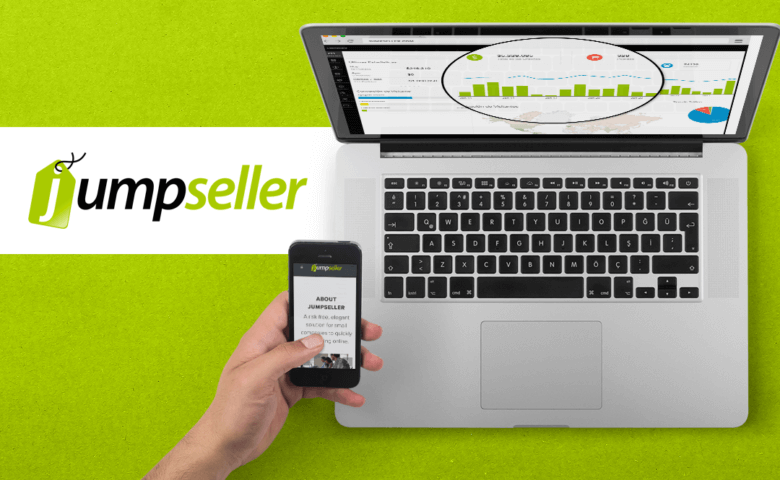 Jumpseller is a reliable choice for non-developers. It has a helpful interface, an excellent team for customer support, and a moderate cost.
It may not bequeath much scope for design, but it is simple to work with for beginners. Some of its features include customer relationship management, inventory management, kitting, promotions management, SEO management, and templates.
9. Joomla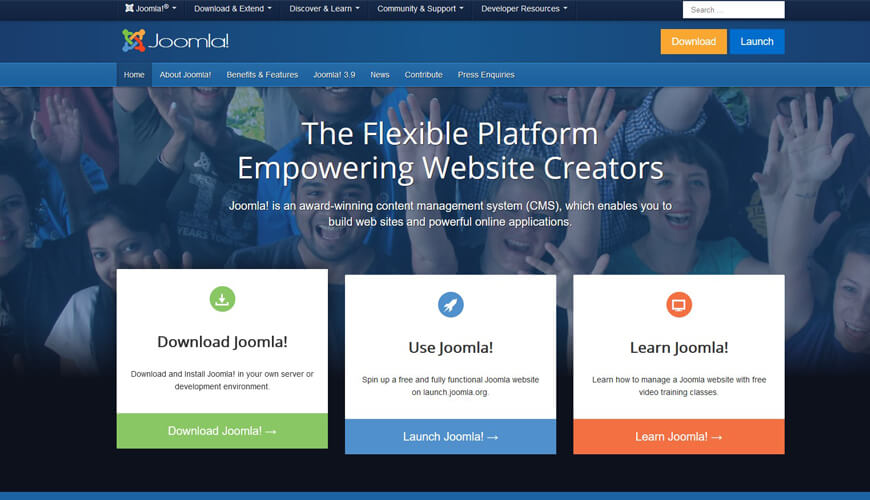 When we are at listing the Best CMS platforms in 2020, Joomla is the one striking our minds. As it is one of the terms that turn up every so often together with WordPress.
The overall agreement is that while Joomla might not be as user-friendly as WordPress, it can be a lot flexible in some parts. For instance, Joomla is a perfect option if you have to manage lots of 'custom post types.'
To be exact, Joomla is ideal if you want to run a website that does not mostly mean the base on text content. The platform also offers many more options when it comes to making use of user management. For instance, Joomla brings a fantastic opportunity for membership-based sites.
On top of that, Joomla also comprises bilingual support out of the box. That means you don't have to make use of plugins or extensions to include more dialects to your site.
As a final point, Joomla also allows you to make use of various templates or themes at the same time, for different types of content and the desired cms web design software.
Key Features:
It provides firm support for custom post types.
It offers innovative user management options.
It includes bilingual support out of the box.
It assists in using unique templates for each page type.
In the paper, Joomla sounds astounding, and it is a healthy choice. However, it's not as novice-friendly as WordPress, so it might take you longer to know how to operate a website using this CMS.
It also doesn't provide as several extensions or templates as some of its entrants. That's not necessarily a deal-breaker, but it means that there are some important aspects you need to apply yourself, making this a right fit for those who have does not have much experience as a cms website builder.
10. Wix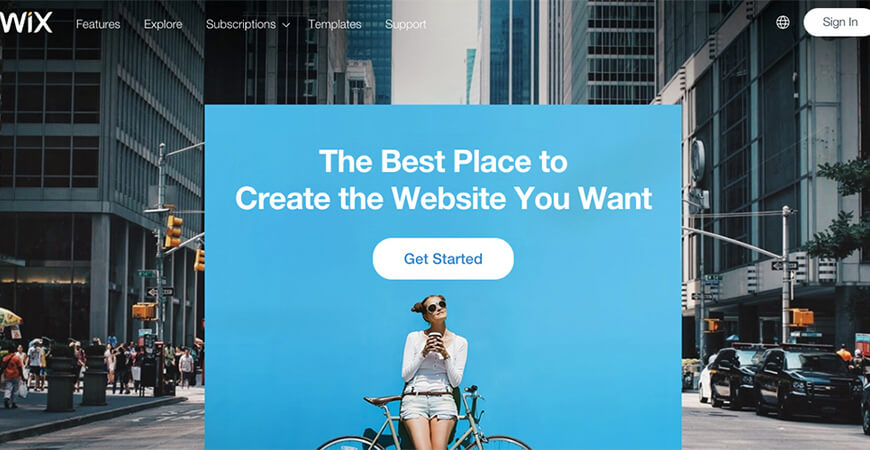 Wix gained the status of the simplest CMS platform on the Web. It is accurate that Wix has an automatic interface, a collection of condensed plugins and 3rd party accessories combinations like Google Analytics.
However, it has certain restrictions regarding the consolidation of more complicated tools.
People with more technology and marketing know-how would be the most uncomfortable with Wix and if you're not sure, you can always take the help of a Web Development Company.
11. Drupal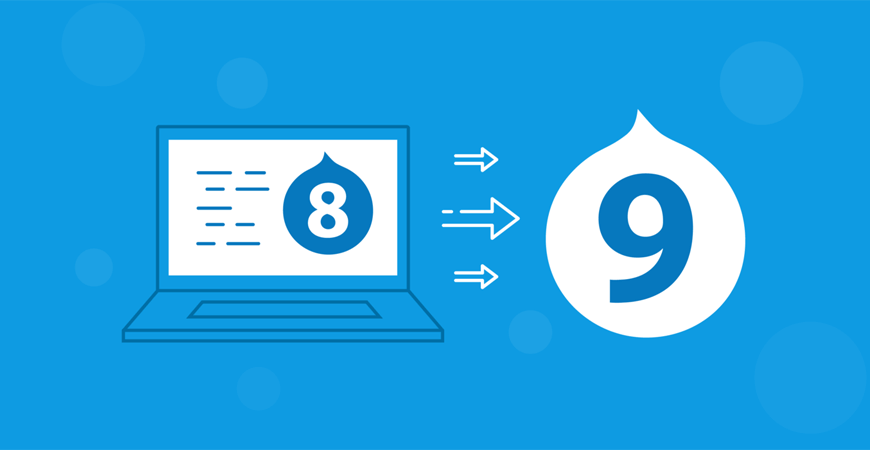 Drupal is the next vital term that holds much weight in considerations among the top open-source CMS.
While it sets behind WordPress and Joomla in market share, that doesn't bring it any less distinguished.
In practice, Drupal lusters in a lot of the equal parts Joomla performs. For instance, it offers a more flexible structure for dealing with custom-built post types.
It also provides you with a high amount of control over your users and their consents, and it can even manage bilingual sites out of the box.
On the other hand, there are other parts where Drupal is in a class of its own. Its classification structure is more potent than its participants. Moreover, Drupal is measured to be a more secure platform than both, WordPress and Joomla.
Key Features:
It provides a complete, flexible custom post creation and management system.
It offers cutting-edge user management and permission settings.
It comprises out of the box support for bilingual sites.
It has a thorough classification system.
It claims top-class security for your website.
You can develop almost any type of content management system website you want making use of the 'big three' CMS platforms, which comprise WordPress, Joomla, and Drupal.
However, Drupal is well-known for its scalability and security, which frequently makes it a superior option to cms developers to choose for business websites.
It performs; however, it includes the feature of a sheer learning arc.
In most cases, we wouldn't suggest that you utilize Drupal until you have enough web development experience.
However, if you are quite comfortable with the development process, this is one of the top-notch CMS options available nowadays.
12. ImpressPages

ImpressPage is not a popular CMS platform but it offers the best blogging experience.
It has a clean editor and has a modern interface. Also, it lets you add elements without extensions (other CMSs don't do that) such as forms or maps.
Editing and blogging aside, the design of this platform scores big. The dashboard is clean, modern, easy, and offers you many options to personalize your site and page functionalities.
Its key features include the dynamic editor, drag-and-drop page creator, and access to a generous collection of themes and plugins.
Its editor is spotless, and it features a contemporary interface. Along with that, it allows you to consist of some features other CMS' don't – however without extensions like maps and forms.
Apart from editing and blogging, this CMS scores high points in the entire panel for design in custom cms development services. Its dashboard looks contemporary, is easy to use, and offers you ample options to adapt your pages and your site's functionality.
ImpressPages is an outstanding option if you're seeking out a CMS with an interface that doesn't feel like it got jammed in the last era.
It also comprises a mechanical drag-and-drop builder out of the box; hence, creating the pages you need is very simple. On top of that, you can tailor the CMS using plugins and themes.
In spite of its various pros, however, ImpressPages can't participate with the likes of WordPress when it comes to the entire number of extensions. That means building websites with custom functionality can now and again be tougher.
Key Features:
Provides a contemporary and straightforward interface that's easy to use.
It comprises a powerful editor with advanced functionality.
Allows you to create the content efficiently using a drag-and-drop page builder.
It provides better access to a decent choice of plugins and themes.
In our point of view, this lesser-known platform is the top CMS you can use if you want to create secure landing pages, or if you value ease of use very highly.
13. Umbraco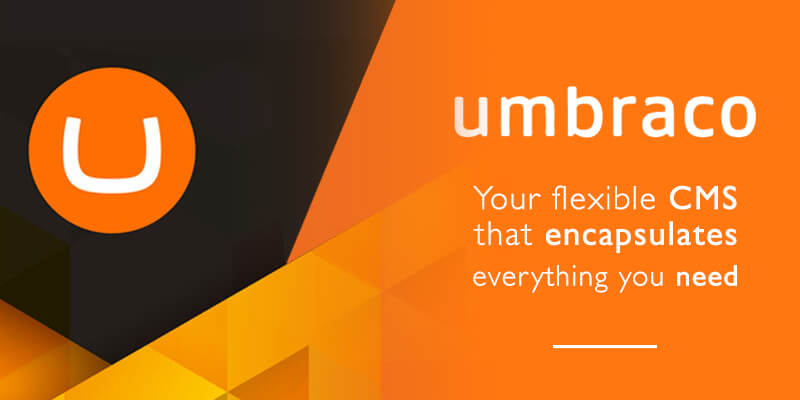 Umbraco is a CMS platform that is open-source and used for posting content on the intranets and World Wide Web. It has a range of CMS data and tools to help users with their CMS requirements.
Instant updates and dependable safety are their main priority. You are given the most recent version when you install it.
Some of its key features include cloud support, responsive images, azure support, scheduled publishing, custom pages, etc.
14. Typo3
Typo3 isn't listed among Best CMS Platforms but that doesn't make it any less useful, it's just for more niche activities.
With Typo3, scalability is a must and it tends to be liked more by enterprise websites. For instance, if you need to build an intranet with a CMS, Typo3 is a great choice.
Though not recommended for smaller websites, Typo3 comes with many benefits and features.
Typo3 is a great choice for enterprise-level websites, it supports multilingual websites, allow you to maintain many sites from one installation, and it makes it feasible to share tools and data among all websites you own.
At present, we're offering into the kingdom of smaller-known CMS platforms. However, that doesn't make these choices any less appreciated. It just means they have more particular use cases.
Consider Typo3, for instance, This CMS has elasticity as its leading selling point, and it the same provides to business-level websites. For example, if you want to utilize the cms development services to create an intranet, Typo3 would be a great choice.
When it comes to accessibility, however, Typo3 isn't typically a top choice. In our vast experience, this CMS is the best fit for users who have some great practice of cms website development services and is less apt for smaller, simple websites.
On the other hand, Typo3 consists of many exciting features, such as multilingual support.
It also allows you to work on various sites from a single installation, which can save you from enough tasks.
Key Features:
It is the right choice for business-level sites.
It comprises of support for bilingual websites.
It lets you manage multiple sites from a single download.
It provides accessibility to share data and tools among your sites.
We'd suggest that you make use of Typo3 if you have to manage various sites that fall under the under one roof.
You get the chance to share templates, extensions, and even the users among sites.
15. Chamilo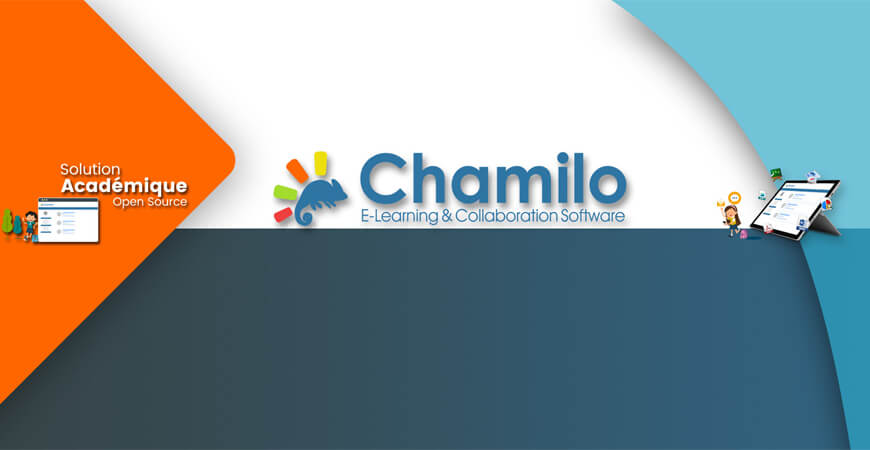 Chamilo is the Best CMS platform in 2020 for learning platforms, in fact, it is often known as a Learning Management System (LMS). This is a particular variety of CMS.
Chamilo's benefits are many, especially if you are going to use it to host a learning website. It can host several teachers and it will help you in creating amazing online lessons.
Your classes can comprise text, multimedia features, and various choice questions, and you can even set up tasks. If you are hunting for a CMS to allow you to allocate homework, then look no further.
Some of Chamilo's features include a dynamic platform, multi-teacher working ecosystem, and it lets you create conditional questions, quizzes, assignments, and so on.
However, that is to say, as Chamilo carries out its own when it comes to ease of use. It makes a perfect selection if you want a platform that can manage several teachers, and it offers you the most significant tools you'll need to create the right online programs.
Key Features:
It offers a robust platform for creating online courses.
It allows several teachers to work side by side.
It will enable you to create puzzles, conditional questions, assignments, and other learning materials.
The only disadvantage to Chamilo is that development is not very active than other CMS options we've seen to this point.
However, there's a robust user community in both Spanish and English for this LMS, in case you need support to start again.
Conclusion
Opting for which CMS to use is about an individual alternative looking for an Operating System (OS). All the best CMS choices have their followers and critics, but you don't want to take a decision jokingly.
In my opinion, we're fractional to WordPress due to its ease of use and the maximum level of customization.
Although this article contains all the possible listings, that we can make for the CMS' functionalities and features; it is always a correct decision to take expert advice from a content management system company.
We have been assisting this industry of CMS development for years as an open-source cms development company, and we all know that our ranges may differ.
Thus, it is an excellent recommendation to take a suggestion from this WordPress Development Company to get the best CMS for your website in 2020.