A Depth Comparison Between LMS vs CMS vs LCMS
You all might be wondering about what do these abbreviations LMS, CMS, LCMS are. Don't worry, we will surely take you to them and tell you the main difference between these platforms.
For any Web Design and Development Company, knowing what these words is a must because they utilize these to build a few of their projects.
Thus without any further ado, let us know what these terms are and also draw a comparison between LMS vs cms.
What is LMS?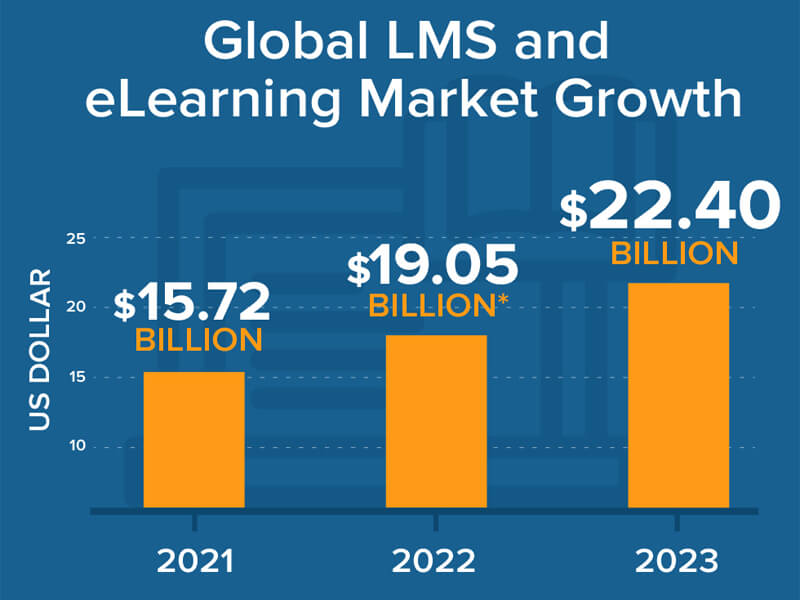 A Learning Management System is something which can help you hand over, provide, store and trach the training material to the employees.
The training materials are already formatted and made when they are sent to the LMS.  Learning Management system is used for managing all the events that are related to learning in a company.
This is related to all the training material that includes the virtual classrooms, e-learning material, online or instructor-led courses.
Best LMS works on increasing the competency levels of an employee in the company. They also aid in boosting the performance levels by creating systematic e-learning courses.
They keep track of the employees and keep knowledge of their progress in order to bring out the entrepreneurship level of skills management.
Moodle and ATutor are some of the learning management system examples. They are open source and are loaded with great features.
What is CMS?
Content Management Systems are those which help to give a structure to the content and how is stored and shown. They take an active part in the creation of the content and also managing it.
But how does it work? Here we can explain a situation where you can have WordPress on display. For the record, WordPress is an amazing example of CMS.
So when you are not accustomed to using content management system, you upload your content on the website by working on an HTML file and then you upload it in the server.
But with a content management system, you write your content which looks like a proper workspace where you can hyperlink, attach a few images and videos and directly pick few from the web.
Thus, the content management system takes care of the front end and the back end equally with making the exact adjustments to the content the way you want the users to look at.
A content Management System is also divided into a few parts which work continuously to keep up the effort.
Content Management Application: this helps to make the content and upload it on your site.
Content delivery application: This is more of a backend quality where it will work on the process behind the scenes when you upload content to the website. It helps in making the content you have presented to the users.

What is LCMS?
LCMS is Learning content management systems where its primary objective is to innovate, store and reorganize the content. You have instructional designers who work on this to manage and post the training material.
This management system allows the courses to be molded for single and individual learners. LCMS is flexible and you can work on multiple formats to produce the content.
There is one main difference between the LCMS and the LMS and that is definitely the target user. The Learning Content Management System is basically one of the learning content creators. The LMS, on the other hand, is just a learner.
So when you put together the team of Web Design Services to work on your company's training course material, they would pick LCMS. This is because you can create customized content on the platform and you get a certain quality of the content when you make use of LCMS.
All the companies who want to provide some customized courses to their employees prefer to use LCMS. The content developer should research deeply when they set out to develop the content for the course.
Kenexa and Xyleme are learning content management system examples.
What is the main difference between LMS vs CMS vs LCMS?
Now that we briefly know about the management systems in Web Design Services, let us understand how each of the systems contradicts and complement each other.
Now, if you clearly understand how the content is being treated, stored and manipulated on each management system, you will easily understand the difference.
You will also understand which one to choose for your specific requirements. LMS or Learning Management System is basically very focused on managing the learner materials and it clearly stresses on the fact how the user or the learner will make use of the content which is on the platform.
Whereas if you take an LCMS, it is very helpful for the content developers who want to curate customized content efficiently. It eradicates any kind of duplication or plagiarism and customized content is offered.
CMS Development or content management system is a content storage system which is not any person-specific. It focuses more on content storage rather than the curation of the content. Thus, CMS can be viewed as a complete organization and management tool where you can understand that LMS and LCMS focus more on the content.
Conclusion
Thus, here is the main difference between LMS vs LCMS vs CMS. It is completely up to your discretion which tool will be best for your company.
If you want to create some customized and unique content, then go for LCMS. If you just want to upload content and store it properly, then go for CMS. And then LMS if you want to provide content to everyone in the firm.