15+ Best Way to Pay with Your Smartphone | Mobile Wallet Apps
A mobile wallet is a virtual wallet that saves payment card data on a mobile device and you can Pay with Your Smartphone very easily.
According to the 2018 Global Payment Report by Worldpay, the application of mobile payments is estimated to maintain its inevitable growth and become the succeeding popular payment system next to debit cards by 2022.
If you are a Mobile App Development Company, it means you should look closely at the domain of instant payments with Mobile Apps.
The sixth yearly Mobile Payments and Fraud Survey carried out by Kount observed that 37% of the retailers that joined the study already preferred mobile payment at the Point of Sale and 31.4% intended to combine this feature or improve it.
Therefore, it is obvious that more and more users will prefer to pay with the phone app in the coming years.
Best Way to Pay with Your Smartphone | Mobile Wallet Apps:
1. Apple Pay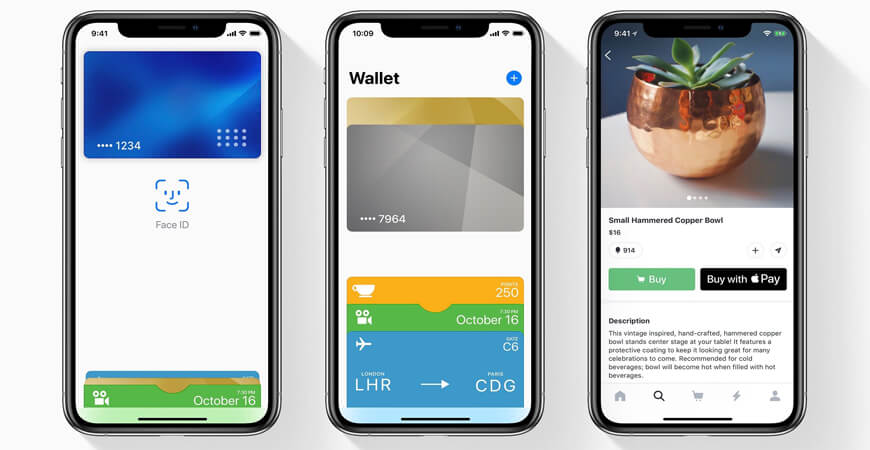 Platform: iOS
The iOS platform from Apple incorporates with Apple Pay, which is a service that saves debit cards, online passes, credit cards, and coupons.
You can add a card to this app to tap and pay at many global retail locations.
With Apple Pay, you also get Apple Pay Cash, which is a way for users to save money on the smartphone in a virtual card.
You can spend it via Apple Pay in shops or use it in Messages app to receive or pay money via text messages.
The service is safe as you can only unlock it with a PIN, Apple's FaceID or Touch ID.
Apple Pay has an anonymous token system that is single-use and does not transfer credit card data.
It is compatible with several major credit cards and banks. You are also not charged any fee for using it and it has a very helpful user interface.
2. Square Cash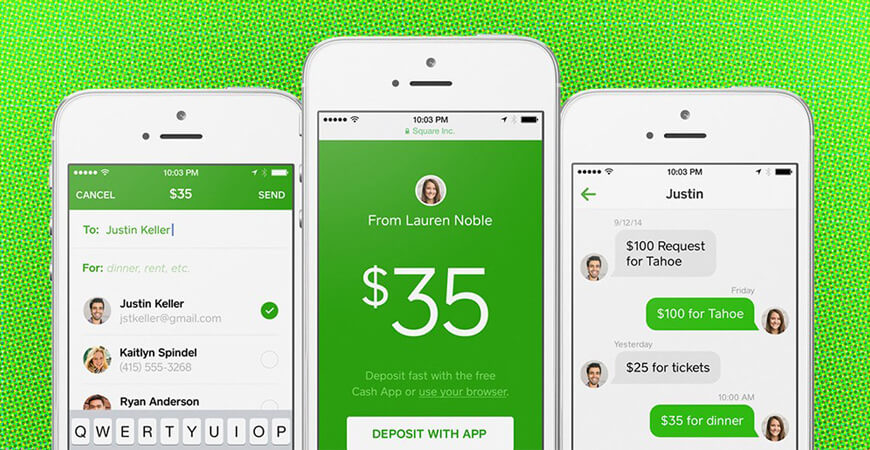 Some people do not carry cash anymore, but they have Square Cash on their phones.
Recently renamed as Cash App, it is a service for mobile payment created by Square, Inc., enabling users to send money using a mobile app.
Last recorded in 2018, this app has more than 7 million users.
It is not as huge as Venmo, it is, however, easier to use. The app implements the option for Auto Cash Out which makes sure your cash goes directly to your account instead of staying inside the app.
On the app, you can also see your own transactions feed.
3. Samsung Pay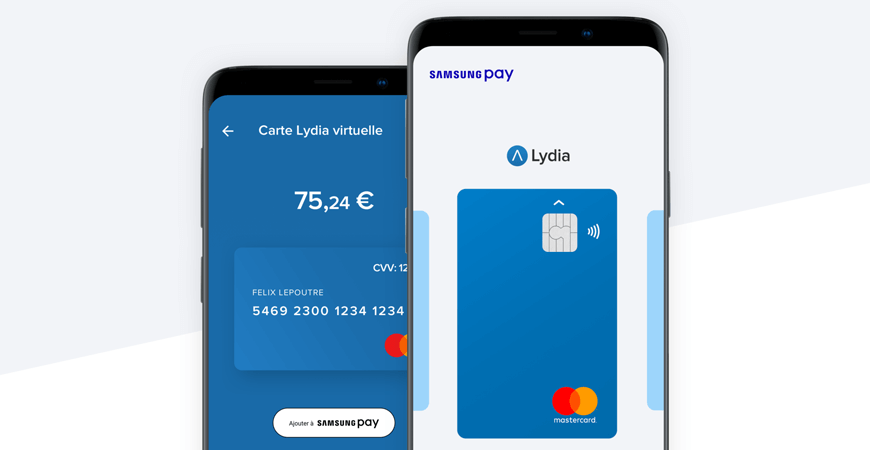 Platform: Android
Only available on Android devices, Samsung Pay lets users load their debit, credit, loyalty, and gift cards to the app so that users can use their smartphones to pay in stores.
What makes Samsung pay different from the rest is the fact that is accepted almost everywhere.
Utilizing a technology known as Magnetic Secure Transmission, this app basically lets your phone replicate a real card swipe, letting you pay with cell phone wherever you would usually use a debit or credit card to pay.
This implies that this app does not need businesses to be associating merchants in order to allow users to use the app to pay.
This provides this app a massive competitive edge over other payment options.
However, since it is only available for Android users, a huge chunk of the consumer market cannot access Samsung Pay.
4. Tabbed Out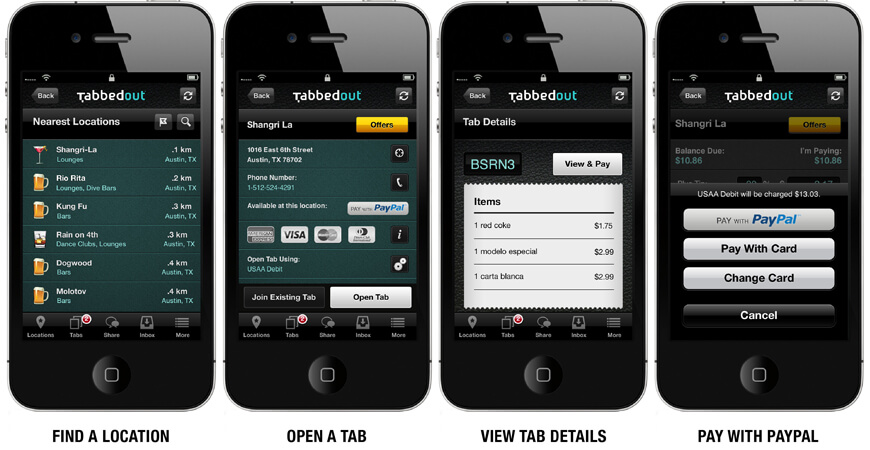 Platform: iOS
Created especially for the bar and restaurant group, TabbedOut lets you Pay with Your Smartphone at any business that supports this app.
You can look at your tab in real-time (an amazing feature so the end-of-meal bill doesn't shock you if you buy more than one bottle of wine), give tips, split the bill with your friends, and pay directly from the app.
The iOS App Development company behind this app announced its partnership with Google Wallet in 2013 and services were integrated into the app.
TabbedOut also enables you to establish relationships with your chosen eateries. You can give them feedback after payment and you might also get vouchers for the next time you visit.
5. Starbucks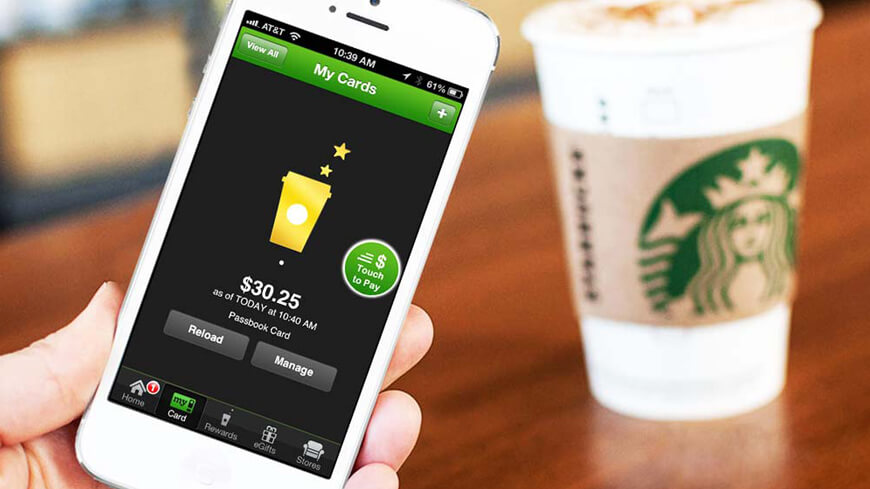 Even though Starbucks is a popular mobile payment app, it is not considered to be an app for banking by most experts – Starbucks has more users than Google Pay, Samsung Pay or Apple Pay.
You can use the app to place orders online and you can link your credit or debit card to the app and pay at the register at Starbucks with the app.
Some other cool benefits this app gives are Starbuck points for every 1 USD spent, free birthday reward, and free in-store tea and coffee refills.
6. Google Wallet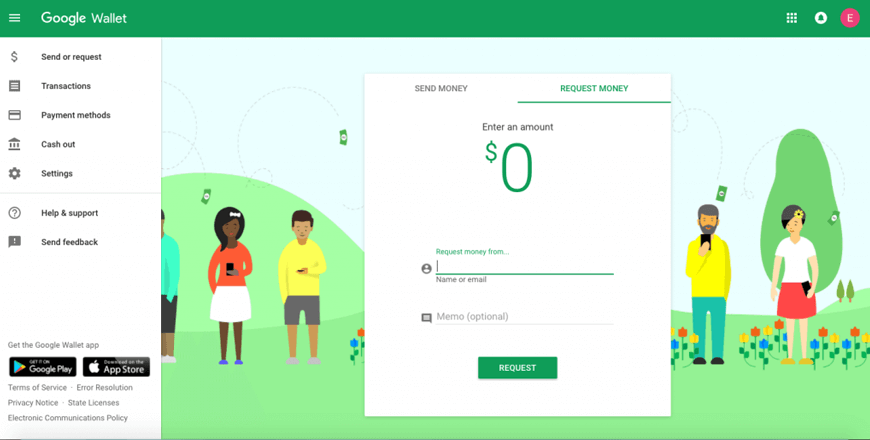 Google has a mobile app for everything almost nowadays, and even if you don't have Google Play, you will still find their apps everywhere.
Their integration is so comprehensive with so much of our online experiences, it is not surprising they have Available online payment options from a smartphone as well.
Like most of the apps on this list, Google Wallet works in the same way and you can transfer money to their phone numbers or email.
Receivers get alerted through email and then undergo a process to authorize their identity to acquire the money.
Though perhaps a little slower than other apps, this google pay app is still worth checking out.
7. TransferWise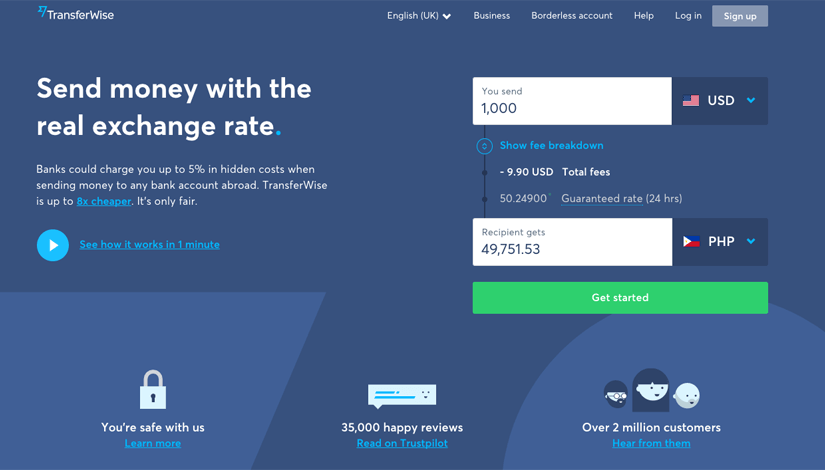 Are you someone who has friends all around the world? Smart currency swappers powered by crowdfunding like TransferWise is a great option when sending out money to other countries.
This app not only charges lower rates than most banks, but it will also provide a much better rate of exchange (up to eight times cheaper).
This financial magic is really deceptively uncomplicated—when you send money, the money never leaves the country you are sending the money from.
Your deposit is paired with another in the receiver's country and transferred domestically.
This makes this app a dream for usability and it will have you sending and receiving money around the world in mere minutes.
8. Paypal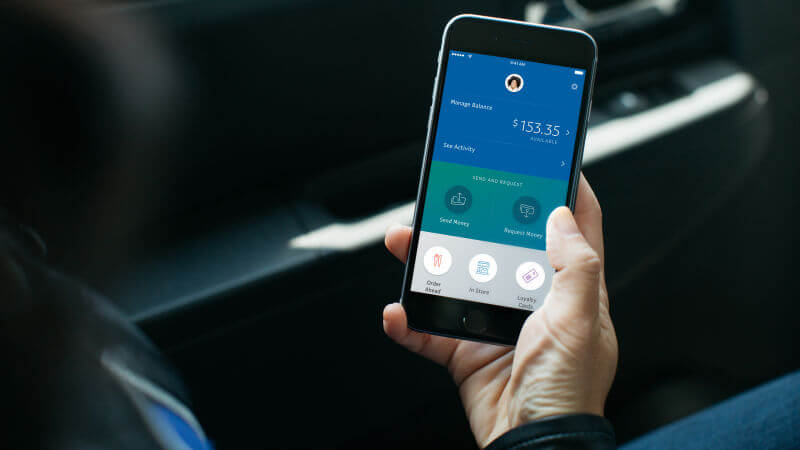 PayPal is among the oldest among the Most Popular Mobile Payment Apps with a history that goes back to 1998.
It came into prominence as the favored payment provider and digital wallet for transactions on the e-commerce website eBay, but it has developed since then to become among the most powerful names in the field of online payments.
PayPal offers the capacity to send money from and to any bank based in the US and other foreign banks as well.
They do not charge any fee when transferring money through the in-app balance or a bank account to friends or family, but they do charge a fee when sending from credit cards or when converting currencies.
9. Zelle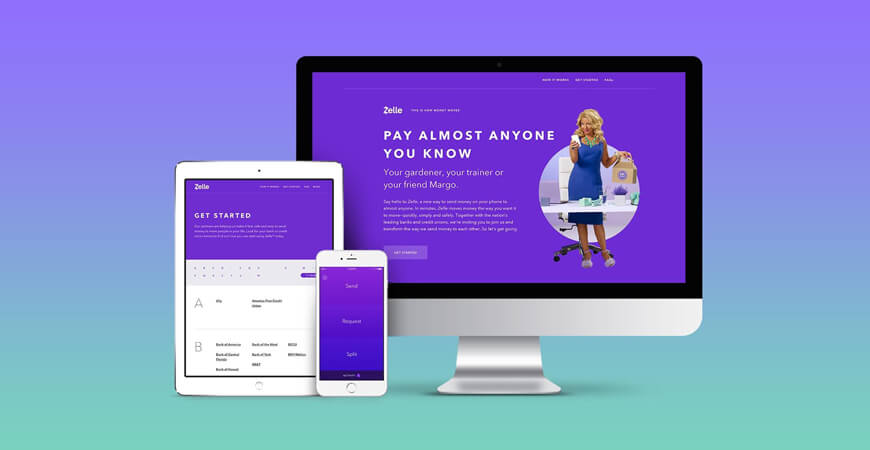 Zelle provides a unique method to pay family or friends directly from your bank.
If you have an account with an associative bank, you can send money with same-day money orders to anyone who has an account with the same bank.
Many popular banks are in partnership with Zelle, such as Wells Fargo, Chase, US Bank, Citi, and banking leaders online such as Capital One and Ally.
You can transfer money without downloading the app on your mobile phone, though if you do, you get connected to your bank account directly.
It doesn't charge you to transfer and get money.
10. Level Up
This mobile app for payment uses QR codes to enable users to pay at local stores by just scanning their smartphones.
In addition to simplifying the payment process for both businesses and customers, LevelUp provides many loyalty programs and rewards.
Users can gain discounts for new users when shopping for the first time at a store, or alternatively, open monetary credit after spending a specific amount at a store.
The app is free of cost to registered users and only needs users to link up their credit or debit card details for upcoming transactions.
Customers are not charged any fees and the fee for credit card transactions is also relatively low which makes this app a benefit to merchants and customers both.
11. Gyft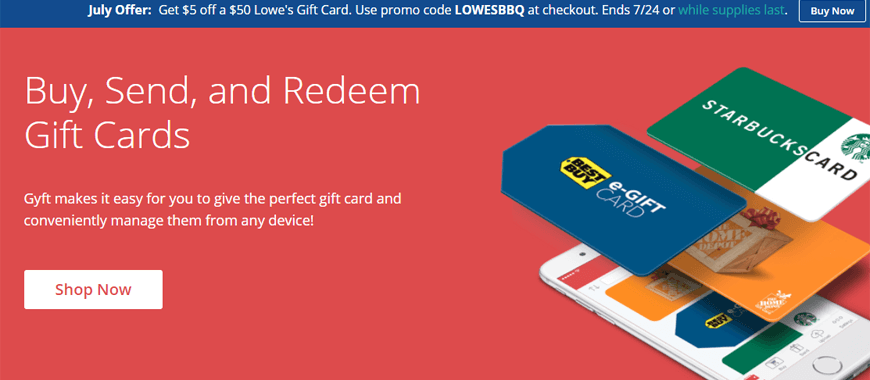 Gyft is an app you did not even know you needed. With Gyft, you upload any physical gift card on the app and manage them through your phone.
If someone sends you, for example, a gift card worth 25 USD, you will never forget to use it.
You can also receive and send gift cards, monitor your balance, and pay inside the store with your smartphone.
12. Chase Mobile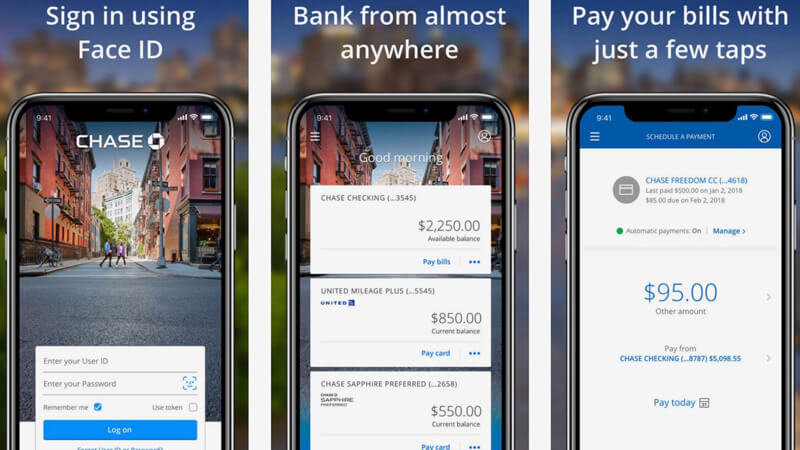 Most established banks today now support mobile apps of their own. So, you do not have to use ATMs or go to your branch to make transfers.
In the US, Bank of America, Chase, and many other banking institutions have mobile apps that manage most of the daily banking jobs. Some even let you cash cheques via images.
Right now, the best bank mobile app belongs to Chase and their app, Chase Mobile.
On iOS devices, the app also lets users use Touch ID to log in, which further enhances and simplifies the way you Pay with Your Smartphone.
13. Venmo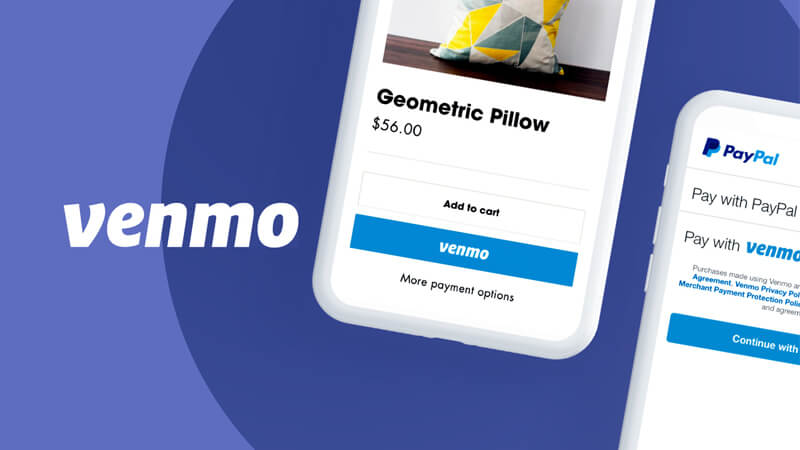 In the millennial dictionary today, this mobile app for payment has reached the status of a verb.
"I'll Venmo you later" or "Venmo me some money for coffee" are things that are not surprising to hear anyone saying today since Venmo has become a popular app for cardless payment among people.
It is easy to use and there is a certain social slant to it. There is some cachet showing a little flair in the style you explain your payments.
You can transfer money from this app to Facebook accounts, mobile numbers, or email addresses. And you get all these functionalities for free since Venmo's debit card transfers and balance bank are completely free.
The only time you incur a charge is when you use a credit card.
14. Xoom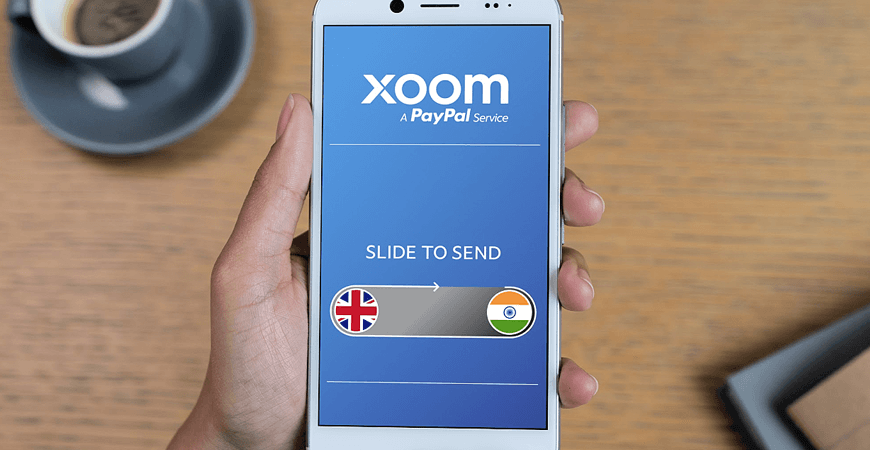 Xoom is an alternative to MoneyGram and Western Union. It first came into the money transfer domain in 2001, which might make it among the longest-running mobile payment options.
Supported by Fidelity Ventures, Sequoia Capital, and New Enterprise Associates, this app enables users to transfer money only to several countries such as Brazil, India, Canada, Italy, Germany, France, and more.  
Once users get a Xoom account, they can log and transfer money quickly to family and friends through their computer, mobile phone, or tablet.
When you send the money, the receiver can get the transfer in either USD or local currency. The transfer service on Xoom assures security.
They use a data safety encryption at 128-bit to secure all data transferred between its website and the user's browser.
The company is accredited and certified by 3rd-party private organizations and monitored by both federal and state US government agencies.
15. Circle Pay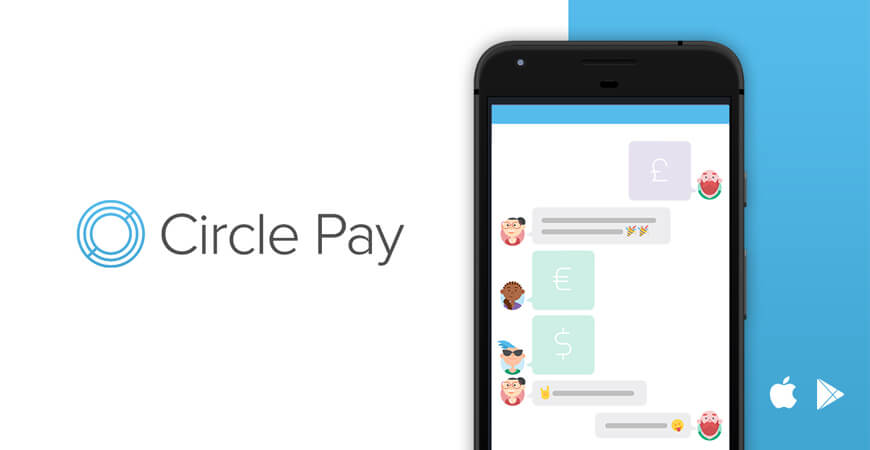 Circle Pay was a peer-to-peer fund transfer app created by Circle, a financial services company based in Boston.
The app could be used to request and send money globally and domestically using either the email or phone number of the contact with zero charges on the transfer.
They used the blockchain platform from ethereum to allow charge-less money transfers on the app, which also used 2FTP to make sure the processing remained secure.
The app was used for everyday transactions, such as paying rent or splitting bills. They also had a Group feature with which users can transfer money to groups of no more than 20 people or choose people from inside the group and transfer the money.
It was a popular app for cardless payment for millennials in Europe. However, if you're wondering why we're speaking in the past tense, read the latest news from the company to know more about the massive changes this app is currently going through.
Conclusion
The industry of mobile wallet has undergone a lot of evolutions and changes over the years.
But as it grows and adopts new technologies, more consumers will look to pay with phone app eventually and might become essential for most if not every payment in the near future.
If you have an amazing mobile payment app idea, Hire Mobile App Developer today so you can star in a list like this someday!