21Twelve Interactive Has Driven Innovation & Growth with Pixel-Perfect Solutions: GoodFirms
Creating the best products with a pixel-perfect eye for features and a high standard for artistic excellence would soon endow 21Twelve Interactive as one of the top mobile app development service providers in Ahmedabad at GoodFirms.
Overview:
Incorporated in 2017 and based in Ahmedabad, Gujarat, India, 21Twelve Interactive is a web & custom mobile app development company producing cutting-edge apps to solve everyday perplexities, simplify frustrating outcomes, and bring endless fun to clients' standard of work.
As a premium provider, 21Twelve provides hi-tech web and mobile apps development solutions. It is one of the reputed appellations in Android, iPhone application development as it works on core WordPress, PHP, Joomla, and other open-source customization and outcomes.
Its mission is to produce innovative and reliable products to meet the client's needs with almost quality and unwavering business ethics, featuring agile methodology. Besides this, 21Twelve Interactive's vision is to contribute to the technological era by giving enhanced and compelling products with effective productivity schemes and executing business ethics to match the industry requirements for business people worldwide.
GoodFirms' Research Process:
GoodFirms bolsters the service seekers in finding the most pleasant partner with its genuine research on the IT businesses that results from the analysis of the three main factors – Quality, Reliability and Ability.
Likewise, GoodFirms also evaluated 21Twelve Interactive for manifesting mobile app development, web development, and digital marketing services in Ahmedabad, Hamilton, and New York, respectively.
Mobile App Development:
As the world progresses through digital conversion, mobile apps have become essential rather than a value enhancement device. Ergo, the team helps business people to stay relevant in the market; the app developers help attract a larger audience by catering to them with robust app solutions.
The experienced in-house mobile app developers have expertise in native as well as cross-platform app development. Moreover, the agile methodology adopted by the team allows them to quickly execute changes and present a solution that best meets clients' demands.
Thus, 21Twelve would soon earn the title of a reliable mobile app development company in Ahmedabad at GoodFirms due to its significant experience catering robust app solutions to multiple industries over the years.
Web Development:
The online world is ever-evolving; ergo, 21Twelve Interactive's engineers develop websites, keeping them ahead of the competition. The company is a prime provider of the extremely tech-savvy website and apps development solutions. The highly proficient developers operate on core PHP, Joomla, WordPress, and other open-source customization and enhancements.
At 21Twelve Interactive, the developers offer immense technological support to clients in the USA and universally. The in-house specialized team of engineers renders affordable web solutions to customers.
The web developers contact the purchaser during the development process and give the clients constant project reporting and updates. This process enables 21Twelve Interactive to guide the clients in obtaining maximum ROI through sales, which is a huge accomplishment.
Thus, with simple maneuverings and flawless endeavors, GoodFirms' research squad believes that 21Twelve Interactive occupies a leading position among Hamilton's top web development companies at GoodFirms.
Digital Marketing:
21Twelve Interactive's expert marketers build comprehensible digital branding strategies, assuring all four fundamentals of digitalization (SEO, social media, web copy, and analytics) get similar attention. The marketers are social-savvy and can build rapport with business people on targeted digital platforms.
In addition to this, the team helps businesses to witness more significant traffic to clients' websites, a surge in search rankings, and a significantly enhanced bottom line. Digital Branding is one technique with which the team combines the power of internet branding and digital marketing.
The experts use a distinctive combination of technical and creative proficiency to run outstanding successful SEO campaigns in the highly competitive industry.
21twelve Interactive with the social media services assists clients to listen in to what people are speaking about them, how and when they can be contacted, marketing and managing the conversations.
Thus, holding expertise to increase clients' business ROI through maximum  traffic and even boost their visibility would soon endow 21Twelve Interactive to lead as one of the thriving digital marketing agencies in New York at GoodFirms.
About GoodFirms
Washington, D.C.-based GoodFirms is a maverick B2B research and reviews firm that aligns its efforts in finding mobile app development, web development, and digital marketing services agencies delivering unparalleled services to its clients. GoodFirms' extensive research process ranks the companies, boosts their online reputation, and helps service seekers pick the right technology partner that meets their business needs.
About the Author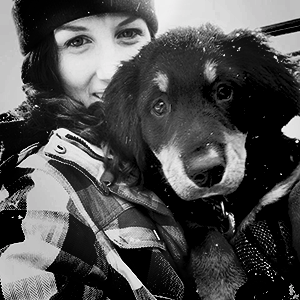 Working as a Content Writer at GoodFirms, Anna Stark bridges the gap between service seekers and service providers. Anna's dominant role lingers to form every company's achievement and critical attributes into words. She strongly believes in the charm of words and equips new approaches that work, always with concepts, something new to create, and something unique to enhance the firm's identity.