15 Best Learning Apps – Best Educational Apps to Install Now
Nowadays, people are learning online via Apps. So, that's why we have created a list of Best Educational Apps of 2020.
There is not a single aspect of human life that does not reap the benefits of tablets & Smartphones.
In a similar manner, learning has become much more convenient & accessible with the help of such advanced gadgets. There is a multitude of educational applications accessible in the current times featuring various grade levels & subjects.
Few educational apps cover only general topics while few are designed by keeping in mind the specialized study fields. Best Learning Apps & Best Educational Apps are several in the market.
If you want your learning app idea also to be one of the best, you can create one easily with the help of a custom mobile app development company.
It is best to go through the top picks for iOS & Android for understanding what kind of learning app you want to create.
Best 15 Educational Apps:
List of sought-after Learning Applications:
1. TED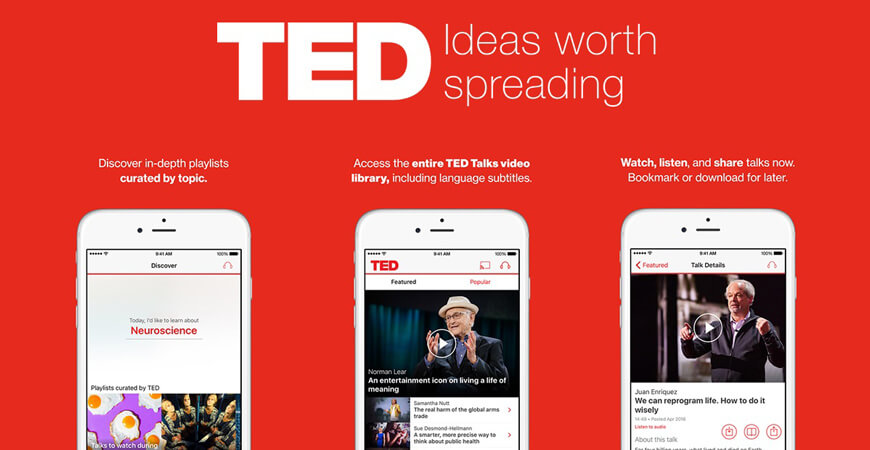 If you want to create the best eLearning apps for adults, then you can take ideas from apps like TED. Here people can engage in smart talks with reputable personalities according to their preferences & mood.
This excellent application has the affluence of practical information almost on every topic. This application consists of countless videos which are an extremely precious source for valid and authentic knowledge on numerous topics.
Features:
Bookmarking feature for watching talks later
Subtitles accessible in more than 100 languages
Options available for syncing the TED application with various Smart devices
Users can gain entry to TED app Radio hour podcast
2. Duolingo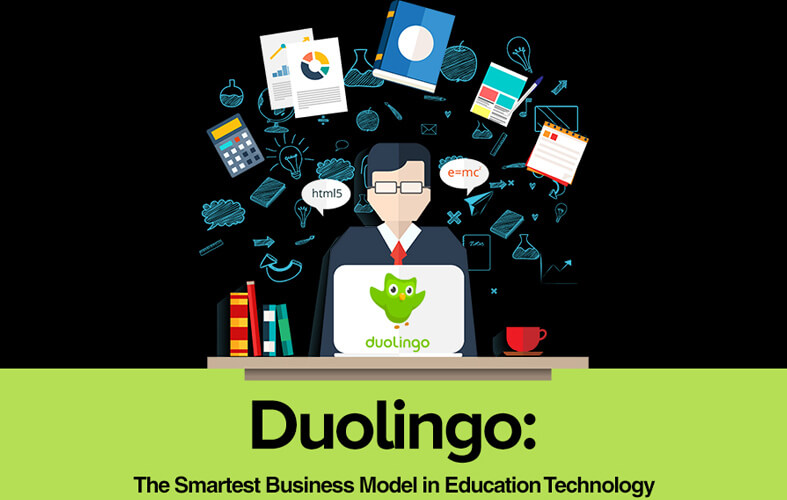 You will find yourself amidst a load of information when you think about what are some educational apps.
For instance, Duolingo is one of the best language learning apps that will help you in grasping a new language within minutes.
The app is designed in a way that will offer you information about some fundamental signs that can function as your savior in tourist places where the language is unknown.
You can get directions from the app for learning to start conversations and you can ask the directions in full 80 languages.
Features:
Supports every language
You can practice reading, listening and speaking with the app
The application helps in enhancing vocabulary skills & grammar via entertaining QA sessions
You can even learn various languages with the app
3. StudyBlue
Students who are keen to learn & study sometimes feel overwhelmed especially before the final exams. StudyBlue comes under the category of top educational apps that helps students learn in an easier manner.
Utilizing digital learning materials and creating flashcards are some of the activities they can engage in once they sign up.
There is no need to take stress before any kind of examination as this is one of the Best Learning Apps for Android that comes with a robust knowledge library.
Features:
Students can set as many study reminders as they want
Fantastic customization of study materials is possible with desired audio & images
Students can get hands-on study materials across numerous devices
The application comes with numerous quizzes for monitoring the overall progress of a student
4. Wikipedia
Several students of the current era like to study from eLearning apps. Wikipedia is also regarded as one of the Best Educational Apps that can work seamlessly on both iOS & Android.
Any kind of knowledge a student is seeking, the application can easily provide in an effortless manner.
This top educational app boasts about its 40 million articles in almost 300 languages on the Android platform
Features:
Informative articles
Offline support
There are no advertisements
The application offers users options to decode contents in their local language
5. Nova Elements
Right from childhood did you have a problem in understanding the functioning of the periodic table? Did you always use to wonder what gave every element its own exclusive name & set of properties?
Well, general knowledge apps like Nova Elements are exactly what you need to clear these kinds of confusions. Nova Elements enables you to discover the full periodic table in a straightforward manner & with complete ease.
While you engage in playing an entertaining game, you can actually learn about the periodic table.
This is one of the Best Learning Apps you will get just for iOS.
Features:
 High-resolution assets for contemporary retina devices
64-bit application architecture
Modernized and restructured Periodic Elements table & much more
The application is incorporated with a scalable adaptation
Download iOS
6. Khan Academy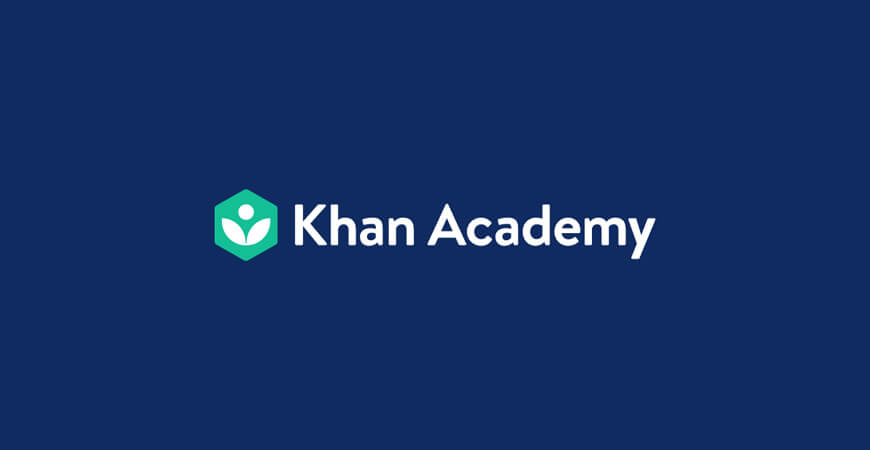 Considering how challenging and tough CAT, IIT-JEE & GMAT examinations are, students can largely benefit from advanced tools like Khan Academy.
Regarded as one of the finest and Best Educational Apps, a student can prepare excellently for his/her further studies with this application.
Learning the basics is always important to excel in any complex examination. This is what exactly this study app-enabled students to do.
Right from geographical landscapes to preliminary music notations, this application is used not just by students but by adults as well for gaining knowledge.
Features:
Students can practice quizzes & assess their progress
Students can grasp a robust conceptual understanding
They can also scale their efforts with badges & energy points
There are more than 40,000 convertible practice questions available in the app
7. Goodreads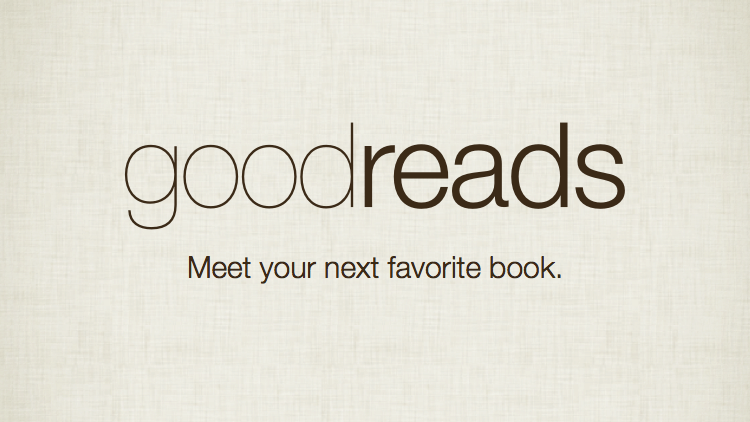 This is one of the most sought-after iOS applications found in the Apple education store. This education app for iPads consists of more than 1 billion books.
This whopping figure makes this app extremely noteworthy. When you are a book reader & keen on getting hands-on the Best Learning Apps, Goodreads is the one for you.
Features:
Users can read as well as write several book reviews
Engage in reading book challenges
Users can not only share notes but also progress updates
Users can get hands-on personalized recommendations for exploring new books
8. Edmodo
Are you on the lookout for the best educational apps? If yes, then you have reached the right space. Edmodo is one of the best education apps that enable users to engage in free online classroom communication.
As the best study apps, this application functions like a focal point that urges you to learn something fresh every day. You can also interact with the respective classes easily.
Features:
The application offers the option of sending messages directly to parents & students
Teachers can also use this app as it functions as a home stream
The application ensures enhanced communication among various users
Users can engage in classes as well as get hands-on assignments right at one place
9. Photomath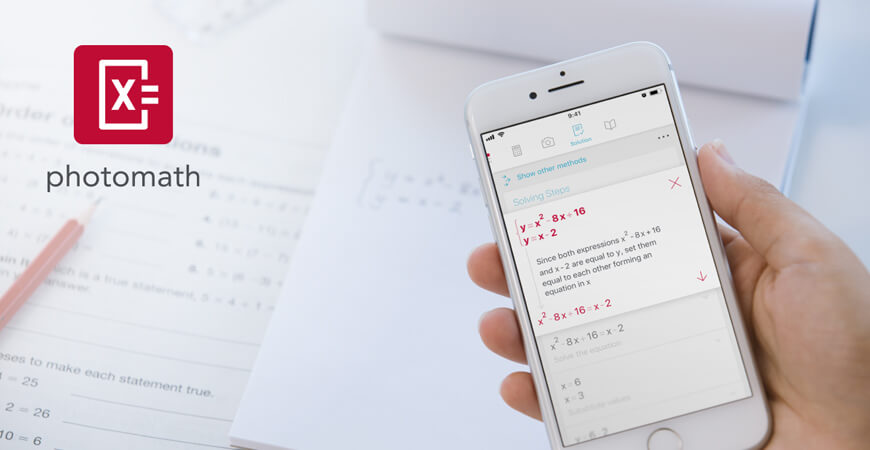 Do you find it hard keeping your child interested in studies than in turn worries you about your child's future? With this in mind, you can come out of this issue with the best learning apps for kids like Photomath.
Teaching math to a child is extremely challenging. But this is one of the best educational apps that comes for free and can solve math problems like calculus & arithmetic.
You can easily sync the application with your Smartphone camera for solving math problems via animated video steps that again come with comprehensive instructions.
Features:
Offline support
An application can solve all textbook & handwritten problems
Support for over more than 30 languages
Application is equipped with a scientific calculator & includes a multitude of solving methods
10. Tynker
Developing software tools requires coding & not everybody has a fair understanding of it.
If you want to be a certified and professional software developer whose demand is ever increasing in the current digital world, then you must back yourself with skills.
You can easily grasp programming skills along with intuitive & interest-based activities with the help of Best Educational apps like Tynker.
You might be a seasoned programmer or just a beginner; this is one of those learning apps that can benefit both. Even it is possible to learn complex languages like JavaScript & Python with this application.
Features:
Offline working is possible
Linked device support
Availability of character creator tool
Coding tutorials are interactive
11. Blinkist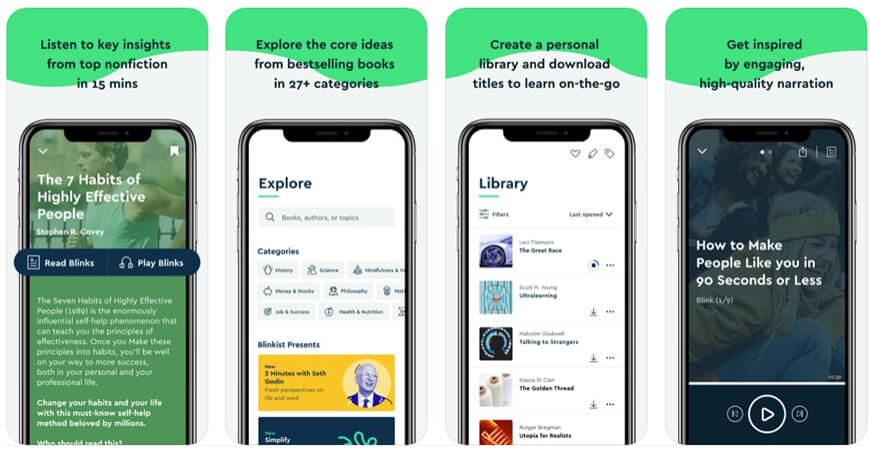 Blinkist is one of the finest eLearning apps for both iOS & Android where you can get hands-on countless non-fiction books.
Ways to become more mindful of ways to win a dispute and on many topics, you can find ample information. This is an application that will always keep your mind polished.
Features:
Ability to switch between text & audio
Availability of more than 2500 bestselling nonfiction books
Users can develop custom audio playlists
Access to the finest business books
12. Skillshare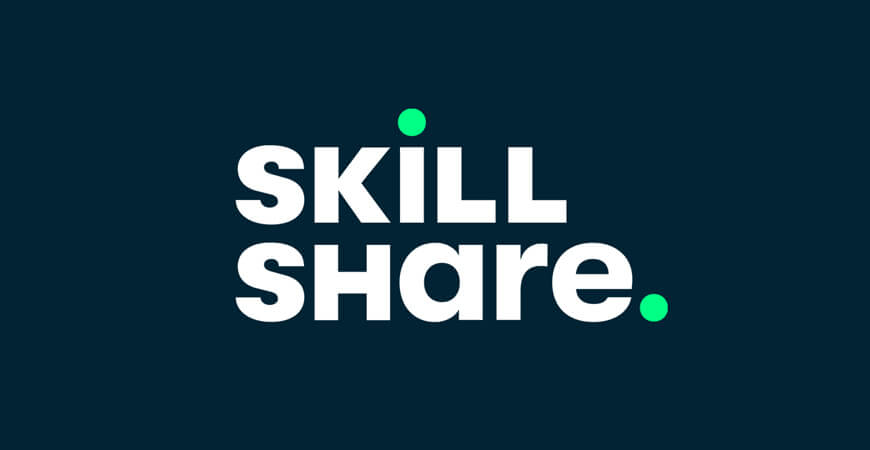 One of the most sought-after best educational apps, with such education apps like Skillshare you can easily get hands-on effective digital online classes.
As you keep on learning numerous professional illustrations, you can automatically boost and strengthen your career.
This is a great course app as it covers topics of every interest starting from entrepreneurial tips, creative art courses, etc.
Features:
Users can download classes & they can choose to watch those in offline mode
Users can watch a multitude of free classes that also makes this the best free education app
The app includes a trial period of full 30 days
Users can get hands-on unlimited classes
13. ActiveX
Marked as a very popular & one of the best learning apps, this application can help you be physically fit & healthy at all times.
With several fitness tricks available in the app, this is a very useful learning app for the entire community who can get hands-on active physique by fulfilling all the fitness goals.
You can develop & follow workouts depending on your fitness level. You will also gain access to training schedules & equipment that will direct you towards an active lifestyle.
Features:
Manifold users' compatibility
The ability to track body composition
Working sessions in a personalized manner
The app helps to keep body mass & metabolism in control
14. Amazon Kindle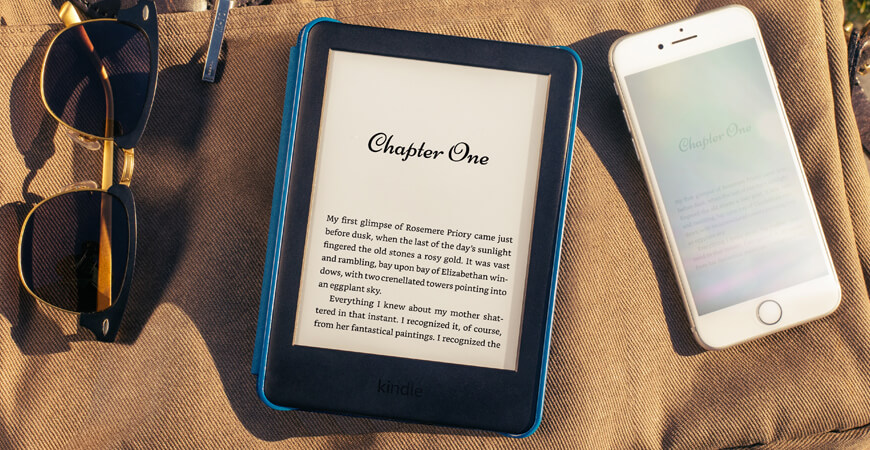 Are you a complete bookworm? Then you will be happy to learn about this eLearning app called Amazon Kindle.
The application offers you the liberty of scrolling via a multitude of books, newspapers, magazines, and a lot more. To utilize this application, you do not need to possess a Kindle device.
Features:
Users can use built-in dictionary i.e. Google & Wikipedia
Offline support available
Users can get hands-on free books
E-book shopping is possible in the app that includes bestsellers & new releases
15. Lumosity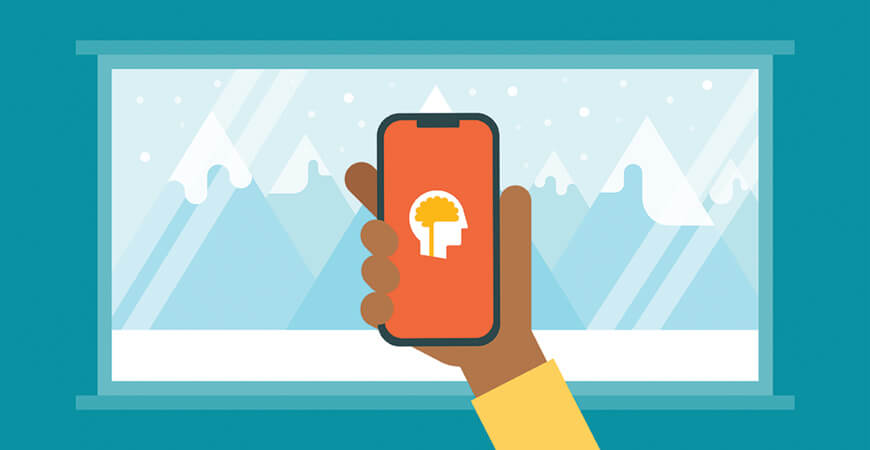 If you want to make your brain sharp, then Lumosity is the application for you.
One of the highly remarkable free educational applications, you have the option of playing brainstorming games, engaging in various kinds of quizzes, and playing various programs with the app.
You can actually train the brain with numerous new sessions.
Features:
Incorporates numerous workout modes
There are more than 40 brain games
Users can analyze each game
Application activities challenge the academic & core cognitive capability of users
Conclusion
With so many ideas about Best Educational Apps & Best Learning Apps, you must by now feel the temptation to build your own learning app.
As you hire mobile app developers, you can get hands-on some of the most fantastic informative tools that you can offer to the world so that people can benefit from it.
With us, you can be rest assured that you are associating with a reputable company as our team of developers never compromises with quality.

Popular FAQ:
What are the Best Language Learning Apps?
Duolingo, Goodreads, TED, Wikipedia are some of the Best Language Learning Applications.
What are the Best Learning Apps for Toddlers?
Moose Math, Metamorphabet, Bugs, and Button, Alien Buddies are some of the Best Learning Apps for Toddlers.
Which App is best for Online Study?
Duolingo, Goodreads, TED, Khan Academy are Best for Online Study.
What are Best Educational Apps?
Nova Elements, Wikipedia, StudyBlue, Skillshare are some of the Best Educational Apps.