Learn How Much Does It Cost To Develop for an app like Smule App
Do you like to sing alone? Let's find out the Cost To Develop for an app like Smule App!
The operational revenue of on-demand music applications in the current digital world is approximately $160 million. Having said that, we also know that mankind will be unable to cope with life without music.
Music is something that soothes the soul, calms the mind, and helps to cope with stressful situations & a lot more. So the demand for such applications is high. Your digital career can easily take flight if you engage in such endeavors.
If you hire an Android app developer, then the process will seem much more hassle-free & less intriguing. The cost to develop an app like Smule you can estimate once you have the entire business model and plan in front of you.
Now let's get started about getting familiar with the entire app development process. Once you know the process, you can easily start developing it with the help of your team.
Why opt for developing on-demand Singing Apps?
Developing a mobile application in today's time might seem like a piece of cake but when a novice you might feel uncertain especially when contemplating the cost to develop an app like Smule.
Questions like what is Smule app and How does Smule work might make you anxious. As you download the Smule application, you will be able to create duet or solo karaoke with individuals all over the world.
The audio effects that you will find there are amazing & will make anyone's voice seem like a pop star. Don't worry as we are here to guide you from the beginning to the end.
As per statistics:
4% of the entire population of the globe which is 350 million people are currently using Smule. The numbers are enhancing each & every day.
The music streaming market of India will supposedly develop at an approximate annual compound growth rate of 1.6% by 2023. The revenue will reach approximately $227 million which is massive.
The number of voice singing app will supposedly arrive at 93 million by the year 2022.
Do you realize how big this industry is going to be & what potential it holds? With the help of a sound team, if you can bag a similar app like Smule singing app, then you would find fortune kissing your forehead at all times.
What are the Features of the Smule App?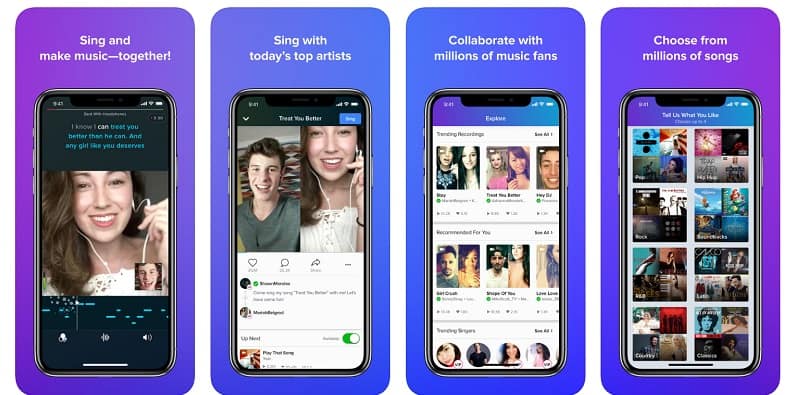 In context to on-demand duet singing apps like Smule, the cost to develop an app like Smule might vary depending on the number of features you integrate. It will also depend on the types of features you are putting in.
Be cautious when you choose your developer as his experience will matter when it comes to the speedy development & success of your application. The features that you can find in Smule app & must incorporate in your app are as follows:
Users have the option of choosing between solo or duet singing
Users can either record their performance or sing live
The attribute called Video filter makes the Smule sing app highly noteworthy. This is because it makes every recording seem like a professional
Users are presented with the liberty of customizing their own profile page. They can also pin their preferred karaokes
Users can choose from numerous options when it comes to songs & use that music for absolutely free of cost
The Users can easily log in via Facebook for discovering and Karaoking with buddies on Smule
Users can also share their recording with any individual of their choice
The feature called pitch correction permits users to opt for real-time tuning
Users also have the option of recording their vocals & craft videos later on
Most importantly, users get the golden chance of fabricating fantastic duets with popular pop artists
Innovative Features of the Smule App:
System Users
Customer Mobile application
Admin Panel
Features
Live recordings
Login In
Invite Friends for singing
Manage Playlists
Single or Due or/Group Singing options
Manage Song Categories
Manage Friends
Admin Dashboard
Manage recordings
Manage Users
Sign Up
Manage Songbook
Subscription for VIP
Can Manage Artists
Search Music categories
Manage Price for Subscriptions
Manage Channel
It can Manage Payments
Explore Groups, Playlist
Can Manage Recordings
Manage Favourites
Manage Notifications
Take care of Profile
Handle CMS pages
One to one chat
Reports and Analytics
Push notifications
How does a Vocal Training App Function?
Predictive analytics
When you hire a sound mobile app development company, the professional team will help you in creating analytical tools for offering you insights.
The insights are attained by employing user data for the on-demand singing application. As a business owner, you will be able to easily discover the usage patterns with predictive analytics and by considering factors such as locations & time.
Find with voice commands
Users will be easily able to discover the ideal song karaoke with various voice commands like Google Assistant, Cortona, Alexa, and Siri.
We can offer you the expertise of Alexa skilled developers and Google home developers who will help you in creating fantastic mobile apps for attracting more users and it will automatically lead to more revenue.
How does a Vocal Training App Function?
People singing at weddings, performing folk songs at certain festivals, twanging guitars at bonfire camps; Music can be found almost everywhere. It can unite people across numerous cultures and languages.
A mobile karaoke app like Smule, to be more specific, the creator realized the potential that this business industry holds that made him leverage technology for developing a social platform for all those die-hard music lovers.
So now people from various parts of the world are able to create music together seamlessly. After educating yourself about how it works, the features cost to develop an app like Smule, business model, you can also effortlessly create one but you must have the support of a robust team of developers and programmers.
The Functioning of Sing Smule App is as follows:
The Smule sing app enables the end-users in singing alongside renowned artists. They can compile their own melodies & sing duets with various other users who are using the app
Starting from singing duets with stars like Jack Garratt, Bastille, Ed Sheeran to creating idiosyncratic music compositions, users can do everything in the app. People who are passionate about music can really enjoy their time in this application
Users can record their singing, share songs with fans and friends, sing alongside karaoke and can easily share all their recordings through social media platforms
To be able to begin singing, users can easily send invitations to various other singers by crafting their own preparations. Similarly, if other singers send an invitation, a user can easily join in.
Users are offered numerous options to pick from in context to genres like hip hop, pop, and rock or they can even search for particular songs.
Users are presented with the prospects for editing their vocals as they add in studio effects, add visual effects such as bubbles & smoke, apply video filters & a lot more.
What is the design of the Revenue Model of on-demand Apps like Smule?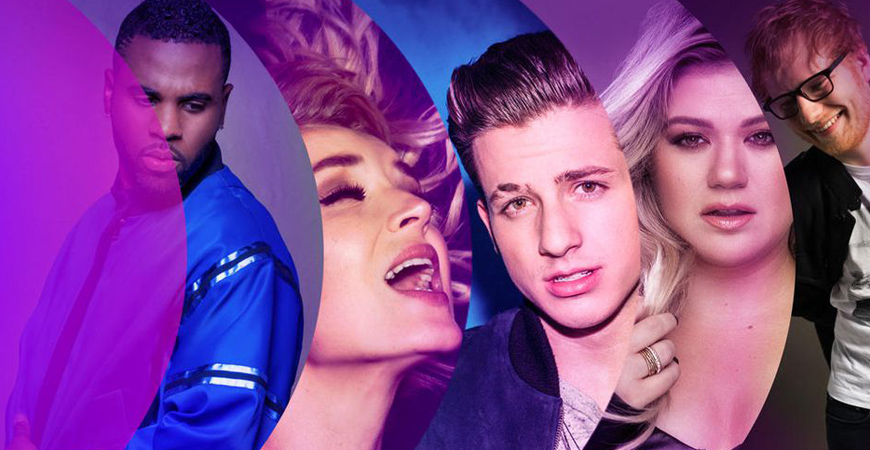 As the revenue model of duet singing apps like Smule is presented in front of you, it will be easier for you to evaluate the cost to develop an app like Smule.
How efficiently this revenue model is designed and how successfully it is maintained throughout determines the success of your application.
The steps are as follows:
3rd party advertisement
In application purchase
Smule subscription from numerous users for availing all VIP features
Cost To Develop App Like Smule: Breakdown

When you want to accomplish your project of creating one of the most popular singing Smule Karaoke apps of your own, it is vital that you know the cost to develop an app like Smule.
The approximate cost will be around $25k to $30k. This price range will incorporate mobile apps for Web Admin Panel, Android, and iOS platforms.
Conclusion
Developing an on-demand mobile singing application becomes much more effortless and flawless when your ideas are backed by professionals like a quality analyst, project manager, UX/UI designers, backend developers, etc.
When you hire an iPhone app developer from our end, we guarantee you the best of the services. Our app development process is all about fine-tuning the details. The cost to develop an app like Smule with us is always competitive and fairly priced.
Our teams are experienced and work diligently towards placing applications on the verge of success & nothing else. Connect with us today.

More FAQ:
How much does it Cost to Develop an App like Smule?
The range of the cost to develop an app like Smule is between $25k to $30k.
How will the Smule app Work?
The Smule application enables people to sing on any song they want, permit them to sing solo or create amazing duets, and also sing with popular stars.
What will be the monthly subscription of Smule?
New users need to pay $7.99 every month or $39.99 every year.
Which one is better? StarMaker or Smule?
Smule is the best of all-singing online applications as it includes features like Find with Voice commands, predictive analytics and a lot more.