How much does It Cost to Develop for a Dating App like Tinder?
Do you love dating Apps? Let's find out Cost to Develop for a Dating App like Tinder!
A man-machine connection has undergone immense transformation & modernization due to today's advanced technologies. But did you know now technology affects interpersonal relationships as well? The current world benefits from the influx of applications, dating websites & a lot more.
In fact, many people strive to find a life partner online. There are already big dating app giants like Tinder that are ruling the world right now. But you can always create a clone app for which you must learn the important ground rules.
App development calls for availing services from a Hybrid App Development Company. If you try to do it by yourself, you might end up spending on unnecessary things & the cost to develop an app like Tinder will enhance. But with professionals, they only charge that is necessary.
You must address questions like what is the Tinder app prior to starting the app development process. In the app, users swipe left or right for skipping or liking a particular person respectively. Tinder match services come into play when the other individual returns back the affection.
Tinder is used by individuals who want to be in a relationship, who want to find love or even by people who want to find partners for marriage. The uses vary user to user.

Impressive Tinder Statistics:
When you are enthusiastic about how to make an app like Tinder, it is vital to understand the statistics first. By this, you will know whom you are competing against.
Tinder has more than 50 million users every month
3.8 million is the figure of paying subscribers
There are more than 26 million matches every day
Within 24 hours, there are more than 1.6 billion swipes
One thing is clear with such statistics that dating apps will always be in demand. So when you move forward in learning how to make a dating app, make sure the clone app maintains the benchmark set by the Tinder app to some extent. There is nothing like it if you can bring something even more attractive in the market that Tinder.
Tinder Application Features:
If you expect apps like Tinder to score fantastically just the Tinder application, the implementation of the similar or as a matter of fact, better features is important.
Also, in this case, the number of advanced technologies you incorporate will determine the cost to develop apps like Tinder. So ask your developer to only include the features that will enhance the popularity of your app.
User Profile & Authorization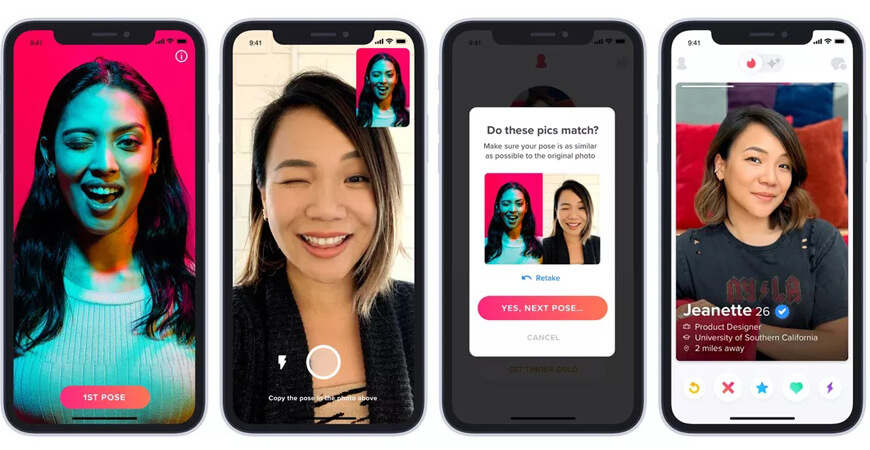 To build Tinder for the Android app, employing a Facebook authorization engine is feasible. This you can incorporate through OAuth that is an open authorization protocol.
The app will never remember the password & login of social media accounts like Facebook with the implementation of this registration.
Conversely, it employs the credentials for crafting a new account within the app. Logging in is also possible through the phone number.
Following authorization, you can onboard the users by displaying the app's major functionality. You can ask your app developer to create an open-source library due to this purpose.
Both the server & client aide of the app implements profile editing. Suitable record saving and data editing by users like bio & gender takes place on server-side and client-side respectively.
Tinder enables the creation of web profiles so that users can discover it beyond the app. When a user clicks on the button called 'Like me on Tinder', he/she is either redirected to the app or the Play Store in case the app is not installed yet.
This is the way Tinder functions with users & profiles. You must utilize a similar approach while intending to generate apps like Tinder.
Communication & Geolocation
In view of developing apps like Tinder, you will form the very foundation of your clone app by focusing on geolocation features. Tinder finding people near you is the main objective of these kinds of dating apps.
So without this particular feature, the application will carry no value. While working with your developer, you might notice that he is using Core Location & Geolocation API for developing dating apps like Tinder.
Map Kit framework & CLLocationManager is for iOS whereas MapView classes & android. The location package is for Android.
When you research the question, does Tinder cost money; you will find that it does. Finally, when you launch your clone app by investing the cost to develop an app like Tinder, you will also be charging the users.
It is important so that you can get hold of the ROI, maintain the app, keep the developer working on the app, etc. But when you charge money, you need to offer your users something valuable.
For instance, in your clone app also, users must only be able to chat with one another when they carry mutual likes. Disabling the chat otherwise is the app maker's duty so that any user never has to go through any kind of hassle.
This function you can implement through HTTP or RESTful API. Never involve everlasting socket connections as then the issue of overloaded servers might take place.
Users will also have the option of connecting their Tinder profiles with social network accounts like Instagram. By this, they can make the latest images accessible on Tinder. But here is a catch. Tinder content never lands up on Instagram.
Notifications and settings
Tinder application holds a strong position in today's dating app industry as it enables setting adjustments for offering convenience to the subscribers.
For instance, a user can disable or enable notifications for fresh matches, super likes, receiving messages, etc. As a matter of fact, they can also pick the preferred measurement units for showcasing a distance (mi or km).
Receiving notifications is possible through the app interaction with Google or Apple servers. The application then receives push notifications from the user.
How to make an app like Tinder is not a very challenging endeavor if done with the help of a professional. Simply you can use Apple Push Notifications for iOS & Firebase Cloud Messaging for Android for powering your clone app with the same kind of functionality.
Monetization
To make an app like Tinder, you will always have to keep open the option for paid subscriptions. Only then users can get hands-on better functions.
For instance, they can turn off advertisements, change the location, or reverse the previous swipe. In-app purchases are something that you can integrate through the Store Kit framework and In-app Billing API for iOS & Android respectively.
The image is now clear in front of you about creating apps like Tinder. But don't just estimate the cost to develop an app like Tinder just by looking at the features listed as this is just the beginning. Implementing important elements like Rest API, database structure and data access object (DAO) layer is equally important.
How do Apps like Tinder Earn Revenue?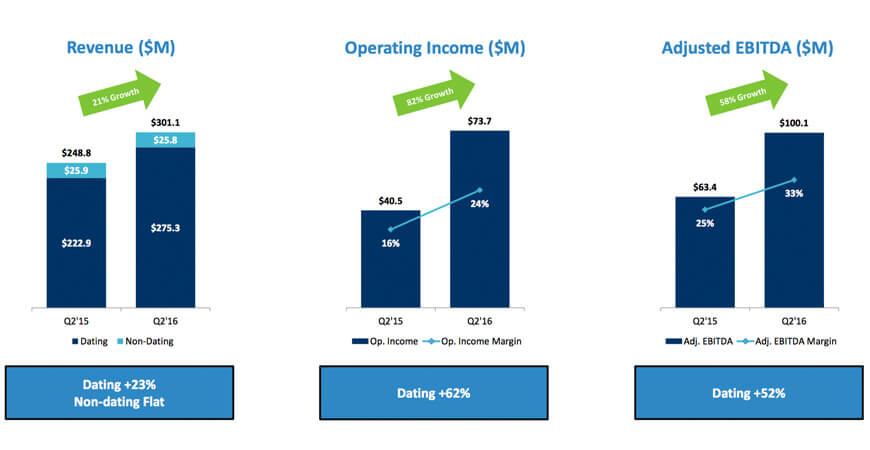 Among the most popular dating apps, Tinder is a tough competition as it comes with stunning features, fantastic user interface & a lot more. You might feel hesitant prior to creating your clone app. But after learning what is Tinder & how dating apps like Tinder earn revenue, you will surely change your mind.
The way it earns a profit is listed as follows:
Ads
Advertisement is solely the space for all third-party companies. Tinder carries a huge audience. To advertise on apps like Tinder, advertisers disburse a considerable amount of money.
Approximately the cost is around $5000 for single ad placement. You can well apprehend the profit the app earns.
Through your clone app, if you run it tactfully and by including all necessary features, you can also get hands-on such big figures.
Subscription
Users can utilize few apps for free in the trial period but following the end of that period, they need to pay a subscription fee. So when you are contemplating the Tinder price, you must know that they too employ this approach for making money.
Tinder introduced Tinder Plus a few years back for users who wished to utilize additional features such as finding who right-swiped on the profile. The subscription amount for people above 30 years is $19.99 and below 30 years is $9.99.
In-app purchases
Users can get hands-on special features like icons and emojis as they integrate in-app payment in their Tinder profiles. If you also want your revenue to be huge, you must include these options in your clone app.
Cost To Develop App Like Tinder: Breakdown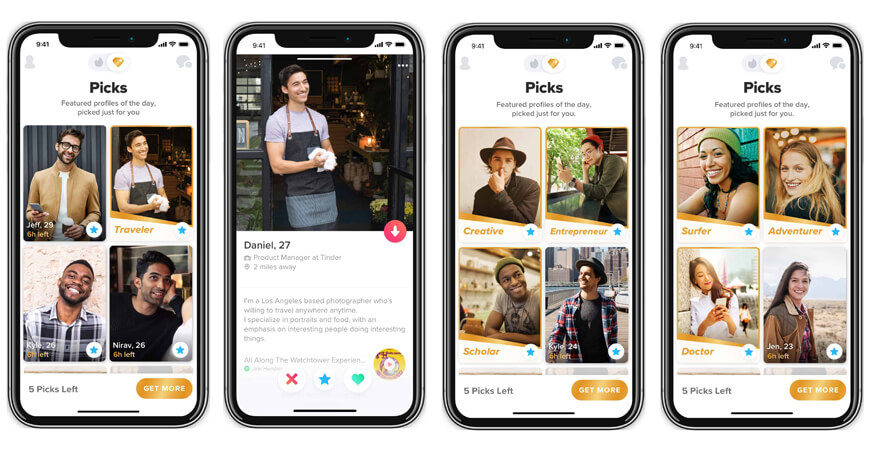 The cost to develop an app like Tinder depends not just on features present but on the hours invested by Android and iOS app developers as well. The hours are listed as follows:
Communication – 125 hours
Authorization – 22 hours
3rd party services integration – 30 hours
GPS location – 7 hours
Notifications – 25 hours
Settings – 60 hours
Matching functionality – 90 hours
User profile – 85 hours
The hours might vary and be a bit different than you will get to know in the course of the entire app development process. This process covers many points that at last add up to the cost to develop an app like Tinder.
You can better  understand with the help of this table below:
| | | | |
| --- | --- | --- | --- |
| Kind of work | iOS | Android | iOS & Android |
| Web ( admin panel and back-end) | → | → | 500h (equal for one and two platforms) |
| Mobile development | 600h | 600h | 1200h |
| DevOps and meetings | 100h | 100h | 200h |
| Demo preparation | 70h | 70h | 180h |
| Release to production | 18h | 18h | 36h |
| Design | 80h | 80h | 160h |
| Total time | 1368 hours | 1368 hours | 2276 hours |
| Total cost | $29,214 | $29,214 | $40,968 |
With this in mind, you must also know the average cost to develop an app like Tinder. The cost will be around $50,000 to $55,000 depending on the app development agency you choose and also the complexities of all functionalities.
In Eastern Europe, the average per hour rate is $50. In case you are aiming to build apps like Tinder on both iOS and Android platforms, the budget can exceed $100,000.
Conclusion
Information regarding Tinder advertising cost, how does Tinder work, how to make a dating app; everything is put in front if you. What features you include, which app development company you choose, the experience and expertise that you will receive as you hire a cross-platform app developer is on you. Making correct choices is equivalent to the success of your Tinder App.
The money you invest as the cost to develop an app like Tinder must bring value to your business. This is only possible when you get hold of the correct resources. Contact us today.

How much does it Cost To Develop App Like Tinder?
The cost is around $50,000 to $55,000 to develop an app like Tinder.
How many active users of Tinder?
Tinder has 7.86 million Active Users.
What are the premium plans of Tinder?
Subscription fees for individuals above 30 years are $19.99 and below 30 years is $9.99. 1) boost for each day, 2) Unlimited likes, 3) Passport for swiping around the globe, and 4) 5 super likes every day
What are the alternative apps like Tinder?
The alternative apps like Tinder are Happn, Hater, Bumble, Coffee meets Bagel, OkCupid, etc.