How Much Does It Cost To Develop App Like Tiktok?
Think of TikTok and only thing release from your mouth and that is engagement. There are multiple social channels and apps like TikTok, helping users to stay engaged with their functionalities.
However, not many are there that can really entice users for longer, since the existing social channels are good for sharing and viewing. But this is where TikTok is creating a stir in the market, as it allows users to showcase their talent.
TikTok app is the widely used platform by the users, and it is no more a task for the users to know how to use the TikTok app.
We have got more information related to cost To Develop App Like TikTok and apps & features, are covered for you.

What is the TikTok App?
TikTok app is an entertainment portal, and despite knowing what is the Cost To Develop App Like TikTok, you must know that it lets the users live to stream the broadcasts, record short video clips, add favorite tracks, and post the results on social networks.
Do you know who created TikTok?
This app eventually provides a great concept and is the brainchild of Alex Zhu.
TikTok ideas, came to him when he observed that different apps were used for recording videos, taking selfies, listening to music and sharing them further with their loved ones.
Some of the most mesmerizing sets of stats suggest that today,
"TikTok has received 1 billion downloads and has more than 500 million active users"
Also, here users are spending 52 minutes daily on the TikTok app video, and this is the bigger number.
In-app purchase is the Tik Tok's primary revenue model, bringing $3.5 million monthly.
"In the mid-2019, global Tik Tok revenue reached $39 Billion."
No doubt, this set of stats really turns out to be one of the most impressive insights, and now you must be thinking that how to make a TikTok app. To help you get out of this hurdle, let's find out more with this post

Technology Stack:
Real-Time Analytics: Azure Stream Analytics, Spark Streaming, Apache Flink
Cloud Environment: AWS
Database: Mail Chimp Integration, Postgress, Cassandra, HBase, Mongo DB
Universal Operating System: Debian
For emails: Mandrill
Database Management: Datastax
For Powerful programming: GWT
Payments: Paypal& Braintree, e-Wallet, Stripe
Phone, Voice & SMS Verification: Twilio, Nexmo
Push Notifications: Push.io, Twilio
Cloud Storage: For this, cloud storage services like Google Cloud Storage, Azure & Amazon S3 can be used.
Content Delivery Networks (CDSs): In order to serve user experience, one requires using highly scalable CDN services in order to stream media securely.
Video/audio Transcoding: In this process, media files must be transcoded in several media formats. This helps the files to get the support of all of the major devices and browsers. For this, either open-source software like FFMPEG or third-party solutions like Amazon elastic transcoder can be used.
Media Server Configuration: Here, the server requires to be configured to support all of the major devices and browsers. Configuration of HTTPS, RTMP & HTTP is required.
Player configuration: needs to be done as both desktop & mobile server quality based content on user internet speed.
Essential Features that must be a part of TikTok: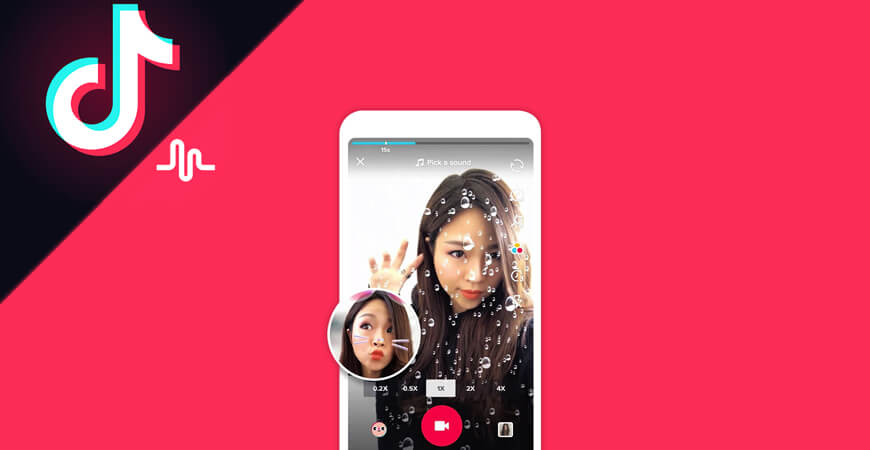 As we all know the very concept of TikTok is all about following, liking, and sharing content. But it also provides users with additional features, including:
1. Video uploading
With this feature, users get the option to upload ready-made videos on their TikTok account. Here they get different features such as rotating, cropping or even change the playback speed, to increase the user-engagement.
2. Video editing
TikTok holds an impressive toolset of AR effects. These tools create engaging user-engagement with eye color change and other makeup tools. Further, users can add different types of stickers, animations, and masks.
3. Live Streaming
This feature is super exciting, as it lets the users or I should rather say the video creators to experience live streams and in return receive virtual goods, after purchasing from TikTok Coins.
4. Social sharing
This is the feature that allows the users on TikTok to share all their videos edited in TikTok on their different social media channels.
5. Soundtracks
This feature, lets the users add their favorite song to their short videos, right from the TikTok library.
6. QR code scanner
Here users get the option to subscribe to each other, the app offers them a unique QR code.
7. Duet Option
The engagement quotient goes to another level, with this feature. It allows the TikTok users to create a video with a #duetwithme hashtag. Here other users can perform a duet with them.
8. Geolocation
With the help of geolocation, users can check the currently active bloggers broadcasting live, in the vicinity.
9. Original Sound
TikTok allows its users to use their original sound as well while creating the video, which allows them to showcase their full potential in front of the audience.
10. Hashtags
No doubt, this is an engaging concept on TikTok, as it allows the users to use some innovative Hashtags. These hashtags, allow the users to create a creative approach. And further, help the users to make the most use of them.
11. Music Library
Here the TikTok creator can access a larger group of music and this library is not limited to music only, but there are some famous dialogues also.
12. Post Video/pictures
By using this very functionality, the users can share their videos and pictures on the app.
13. Special Effects
In this feature, users can select different background music and create magical clips with a few easy steps.
14. Share user profile
With this feature, users can share their user profile with the other users in order to increase their popularity.
15. Add other Social Media Account
The other social media account must be a part of the TikTok. As it helps the users to share their videos on different social platforms and further gain recognition. Besides, they can also like, comment and post other posts.
Steps to developing an App like TikTok: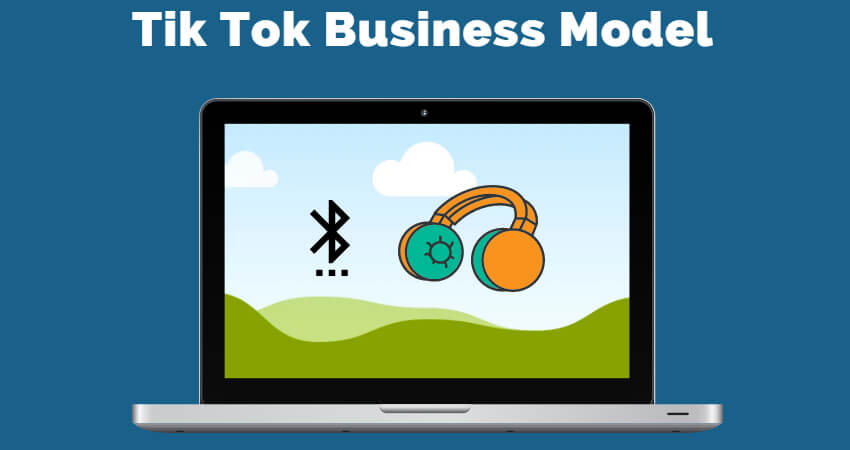 There are some essential steps that must be taken into consideration before knowing the Cost To Develop App Like TikTok.
1. Research your target market
Do you think you can survive in the market, without researching and learning more about your targeted audience?
No, you can't, and this is very much mandatory for you to know, that before starting your app, your first and foremost goal should be to learn more about your users, and what are their requirements.
Research different aspects, like:
Demographic profile- this will help you to understand the users' age, their devices, and other required preferences.
Behavioral trends- these trends allow you to understand users' preferences to download something and will help you to increase the downloads.
2. Pick the efficient monetization model
You must know that the selection of the right monetization model helps your app concept to sail through smoothly. You can pick different monetization models, such as Fundraising, In-app purchases, Virtual currency, and advertising.
3. Select the right app builder for your project
It is a hard task to get the right app builder for your project, as there are many options available in the market. But there are few essentials, following Cost To Develop App Like TikTok which you can pick the best resource for your app requirements.
You need to check out what they have done in the past, what is their technical expertise, check their portfolio, and most importantly check the client's testimonials on the popular listing sites.
4. Create an MVP model
You must know that a social video app development is a demanding project. So it is recommended not to start with every feature in the app. As it will spike the cost, but you should proceed ahead with the MVP product.
The Cost To Develop App Like TikTok can bother you. Therefore it is recommended to integrate only those features that are eventually useful for your app and will be liked by the users.
How to earn Money from an App like TikTok?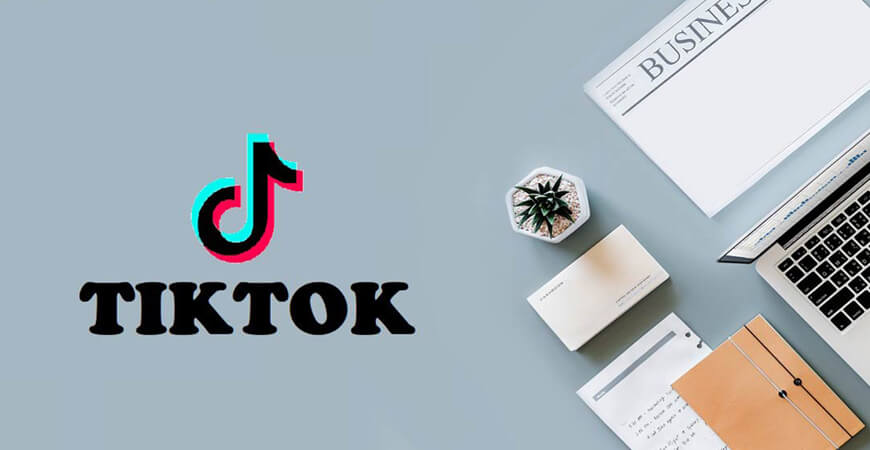 There are a few ways using which you can earn money from TikTok like the app, such as:
Fundraising:
It is one of the best ways to earn money, and this is the premium earning model of the TikTok app. You must get connected with the investors to raise some investment for your app.
Advertising:
The display of advertisements in your mobile app helps you in abundance, where you can show the ads to the targeted audience as per their age groups, Location, Likes-Dislikes, etc.
Pros & Cons of TikTok:
Just like any other app, TikTok too has a number of advantages & disadvantages. And some of those merits & demerits, we've mentioned below…
Pros
Wholesome entertainment
Instant publicity
Cons
It is disturbing and can create a nuisance, as you end up becoming addicted
Some users, post humiliating content on it
Cost to develop an app like TikTok
How Much Does It Cost To Develop App Like Tiktok?
We all know that the Cost To Develop App Like TikTok is the biggest concern, that keeps on banging in our head.
To know what it actually takes to develop such an app, you must know that there are multiple factors that are responsible for affecting the cost. These factors are features, functionalities, location and many others.
Still, to help you get an average Cost To Develop App Like TikTok, with basic features, we can recommend that it would be around $35000 -$40000, and get increased to any other number, with better functionalities.
Conclusion
Get in touch with the best Mobile App Development Company and we will sail you effortlessly throughout your project and get a big deal ready for your business. You can hire android app developer from us, and help your app concept to get your dream come true.
FAQ:
How many users does TikTok have?
TikTok has a presence in more than 150 countries, with more than 1 billion active users.
How Much Does It Cost To Develop App Like TikTok?
As mentioned above the Cost To Develop App Like TikTok, largely depends on different aspects, such as features, functionalities, and many others. However, to help you get the answer to your question; how much does TikTok cost, you must know it would be around $40,000 with basic features.
Who has the highest followers in TikTok?
Loren Gray is the most followed person on the TikTok with 32.6 million followers.
Can I make money from TikTok?
There is an indirect way to make money through TikTok. The fanbase of many TikTok creators is shifted to their other social handles and increase popularity. TikTok app business model, lets the followers begin following the TikToker's other pages, then they can begin getting more sponsorship deals.