What is the ideal internal link structure for an e-commerce site
Introduction
What does one actually mean by the term internal links? These are supposedly the links which take you from website to another. The e-Commerce websites need to get hold of the internal linking system. Mainly with the help of such websites the users are taken forward to more engaging websites. Engaging in the sense that shows you content which has related information and this should be the target of the E-commerce Website Development Services USA.
The theme needs to be identified and related information is posted. Another most important reason why it is essential for the eCommerce Web Design & Development Company to make the use of internal linking it that they are huge in nature?
Naturally, they have lots of content to share and internal links will take you across a number of links to another. In this way, a particular visitor stays in your site for longer. In turn, they stand to become a potential buyer.
Having the correct eCommerce website means that there is a chance for improvement. Content promotion is an extremely important part to improve your eCommerce websites. A number of on-site optimization tools are available these days.
Having control over internal links is extremely important.
A number of types of internal links are available. First and foremost there is the navigation link. The header and footer have such links. Another type of link is the links which are dynamic in nature or the f.sidebar link. These are the popular searched topics available at the sidebar.
The third type of link is the contextual link. These links can be manually added to your e-commerce websites or blogs. They can also play a part in the main body of different websites. There are certain solutions to improve eCommerce websites.
The internal links should be taken into consideration. As an e-commerce website developer, you cannot sit back and relax and have everything on your plates. Optimization for the SEO is essential to do product branding. Searching for places and means by which your store can be promoted are another essential fact.
In this way, we can achieve more achieve. The internal linking is a very crucial fact for the SEO. The site indexing also makes great use of this. Take care to see that you don't implement some wrong scheme of linking.
A differentiation can be made between the internal and external linking.
The links of pages on the main website are called the internal links. The internal link is essentially very important. The path of the user is directed with the help of such internal links.
Alternatively, the external links are known to have much more power. Some other person recommends visiting your website if it contains relevant information.
Selling of some retail products can be done very easily with the help of such websites. E-commerce Website Applications & Solutions will open the link to some products and recommended them. There will be automatic links which will take you to the delivery page and then the pages where the terms and conditions are mentioned. Websites which have good structures of internal linking are seen to rank high in the search engine.
Internal linking can be better understood by comparing it with the external linking. The external links tend to be more powerful than the internal links. The website owner is able to control the structures in the internal linking.
Read more – How to turn your eCommerce store into M-Commerce App?
Over optimization of the internal links –
The internal linking is looked up by a number of people. They treat it as some sort of Holy Grail. Soon when they realize the method of internal linking is not working to increase their rank they cry over it as over optimization is a great problem.
The goal of internal linking is to start a more unified system of the website. These pages have further pages which are linked to each other by some intelligent strategy.
However, there is a certain way to do the internal linking.
The first step is to audit the pages of your website. You first need to have a proper insight about your pages and the count of the websites. It is very easy to audit pages for smaller websites, unlike the larger ones. Having an e-commerce website which has an immense number of products can be really hectic at times. Sorting out is really a very difficult task. Keeping the count of the number of pages is really important.
Next is simplifying the link structure. Distributing all the links from the beginning is an important task. Delaying the distribution task will only increase your risk. Chalking about a diagrammatic description is really helpful. Consulting with an expert is always desirable.
Next is deciding the location of the internal link of your page. Having a bar to navigate is very essential it can be in the header or the footer. In the heard most internal links are located. Some have it in both. Making the decision is completely your call. Make sure it attracts the audience. That's all.
With the help of internal linking, you should always use the keywords. Use the opportunity to your advantage. You are the controlling power here and explore the chance of putting any and every keyword without being hesitant. Repeating keywords is not appreciated. Try to rewrite and re-structure the keywords to attract more audience.
Important pages should be flooded with links. These are the pages having your shipping and the policy to deliver. Links suggesting about pages of the company are also included at times. Make sure that you do not fill your eCommerce website with nonsensical links. Your priority should be good customer experience more than anything else.
Keep updating yourself. Make sure to keep a check on the pages which are attracting more people and cut off pages which are not making any sense. Traffic is your ultimate goal. Your website rankings will be automatically increased by cleaning and deleting unnecessary links. It is not at all scary rather it will help you in a great way.
The key to achieving good internal linking structure is prior preparation. Make sure you do not indulge into any form of unnecessary spamming. Your goal is to sell your eCommerce products to potential customers and not increase your website ranking. Do it in any way possible.
There are some best ways in which you can carry out internal linking.
1: The website pages should always be linked together –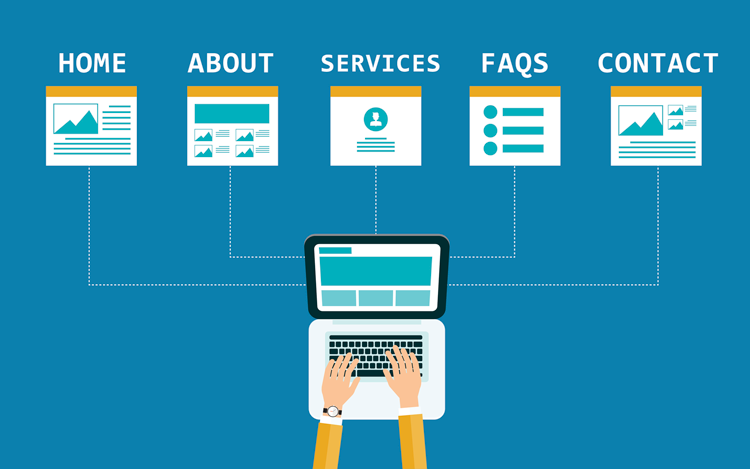 The website pages portraying your products will define your future. The goal should be to derive money from these eCommerce websites. Money should be invested to bring people to these website pages. SEO should be used to the best of their abilities. Until they visit your websites they would view your products.
Proper attention should be invested in the description of your products. Attractive description will help you to reach your goal. Make sure you link all the pages at the same level. Help the deepest pages in need.
Horizontal linking is very important. Make sure you link the products which will match your product rather than unnecessarily linking unmatched products. Completing products should always be linked together. Insertion with the help of plug-in is also done at times. It acts as an exclusive tool and one should definitely try it.
Take enough time to add a detailed description.
Read more – Tips you must need to consider while developing a full-fledged and interactive e-commerce website
2: Blogs posts should be linked to the products –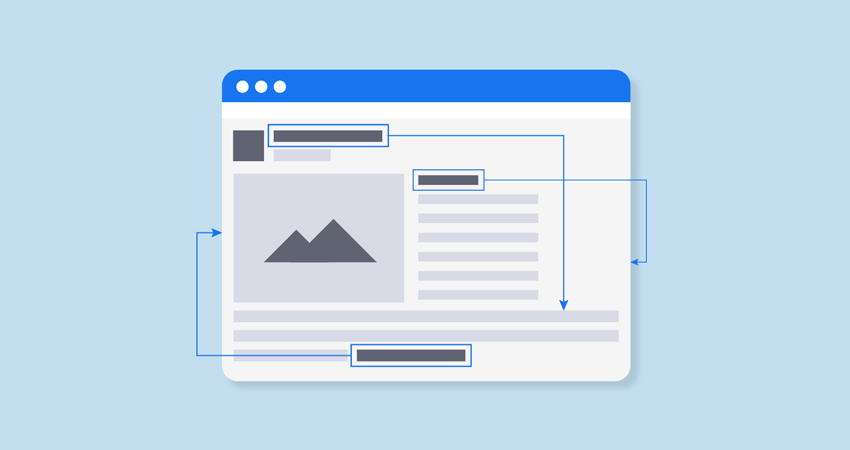 There are certain tricky blog posts. These are sometimes not taken much into consideration and they are of poor value. Much attention is not invested in them. But there is surely a great return on investment for the people who are actually making good use of it. in order to promote your brand narrating a story always works.
Scoring some good internal links is always a good idea. Do not get over the top with your promotions. It not a good idea at all. Be realistic at the same time. Make sure you use the blogs and link it to your products. Otherwise, it will be a huge blunder on your side.
There are a number of products on your side. Maybe a huge collection of these products will help you greatly. Your visitors should always utilize them to the best of their abilities.
There are numerous eCommerce ideas to blog and sell your eCommerce products. Make sure to relate it to your products. Interviewing and forming a questionnaire with your customer may also act as the theme of your blog at times. Internal linking to a blog post is very easy in this way.
Read more – Which things do you consider before Choose to Build your Ecommerce website development Company?
3: Make an effort to link the category pages with the links of your blog posts –
There is always intended neglect towards the category pages. They can be compared with the interstate highway. There is need effort to change the situation. You can easily use these means to engage your visitors. Navigational pages are no longer required. A user linger is always essential before the user actually decides to ultimately purchase a product.
Therefore at first build a strong network of category pages and then step into the next situation. These category pages should be engaging in nature. Examine carefully to understand both the good and bad sides of it. The Home Depot can make this ultimately happen.
It is just not limited to the listing of the products. Think more than that. As you examined and worked out in the case of pages for your products, do the same here. It should be captivating enough so that your blog posts, hit the targeting traffic. The ultimate goal is to fit these categories to your brand. Therefore pay sufficient attention to this required stuff.
Look into the problem of the audience. Linking is always essential.
Read more – 10 Simple eCommerce Development tips Helped you Succeed
4: Adding content is essential –
Make sure you add interesting content which is linking your pages horizontally. Otherwise, the category pages will be lifeless. Internal linking is also very essential. For example, the Amazon quite skilfully does the job. There stand to be different sects linking the category pages.
You should add value to your customers. That should be your goal. There can be either blog posts or categories for product pages and guidelines to follow should also be mentioned in detail. Liberally link all these products to utilize them to the best of your abilities. Being afraid would not help at all.
Read more – Tips on How to hire a good eCommerce Development Company from India
5: The pages containing internal links should be curated enough –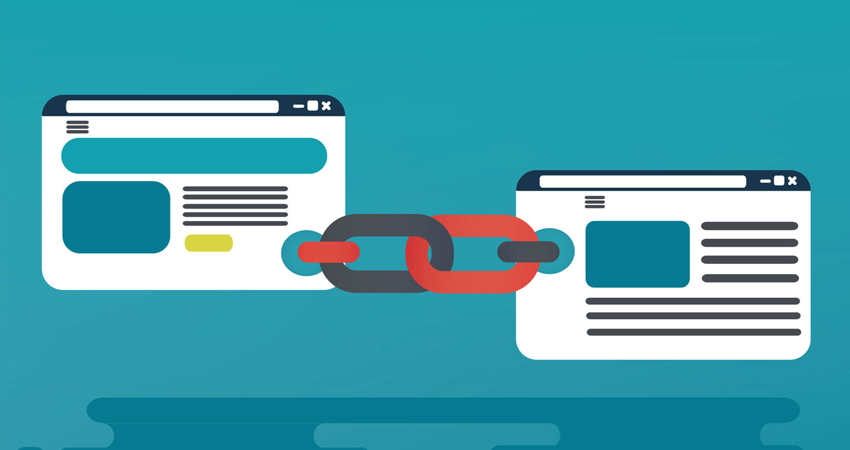 The SEO is a big fan of content which attracts the general audience, to which they can relate to. Therefore ask your followers to created interesting pages for your website which are curated in nature. The lists which you wish should also be shared with the fans that follow you. Lovers will always be enthralled to view these.
Using certain techniques which are advanced in nature is always appreciated. Spend enough time to think about your strategies. The user always has the opportunity to form pages which are customized and curated in nature and include the fashion picks in them. The fashion pages also driver the customer's crazy. A network like the web of a spider is extremely essential.
Being loyal to your brand is an extremely important component.
Read more – What is the mantra of developing successful eCommerce website?
Conclusion
By now you have understood how essential internal linking is for your eCommerce website. It is quite boring if you want to add links in a manual manner. Being at the executive position of your eCommerce store you will be offended to invest all your time in creating a tag for the HTML.
Instead, invest your time in better opportunities. Create the right eCommerce store and categorize the right internal links for these websites. Thinking about the fruit you are going to receive in the longer run. Only then will you be able to motivate yourself towards internal linking.
It is quite a hectic task for sure and there is light in the other corner. It will boost your website to a great extent. You should definitely explore such opportunities.