The unsaid rules of Designing a Mobile App with 'viral' potential
Nearly 64 percent of online visitors have a higher chance of purchasing an application if they see a promotional video.
Unfortunately, not all app developers have the budget to mount an expensive sales or advertising campaign for their product. That is why most startups keep their fingers crossed in the hopes their product will go viral.
So how do we know whether a mobile app is 'viral'? Well, according to TechCrunch, you must have at least 23K in free daily downloads or 950 paid users per day with daily revenue of roughly $12K to make it into the top 50 apps for iPhones.
But here's the million-dollar question – out of the millions of apps on Apple's App Store and Google Play how many actually receive that level of attention from consumers?
Now ask yourself – do you have what it takes to create one among just a handful of mobile apps with 'viral' potential? The truth is, YES, you do! The trick is to make viral growth happen right from the beginning.
Take lessons from those who previously launched successful mobile apps without attempting to reinvent the wheel. Then figure out what features will increase your app's chances of going viral. It all starts here!
Important Metrics That Increase Your Mobile App's Virality:
If you want your mobile application to go viral, work on specific metrics to influence the virality from the day you launch your program.
Pay attention to various aspects of the app design including:
Improve Usability
Design your mobile app to be as user-friendly as possible. Make sure even users without any tech knowledge can get a handle on the interface quickly.
Select a design that appeals to the masses while offering a pleasant user experience. This will encourage them to refer your app to people they know.
The most popular mobile applications possess designs that effortlessly blend in with the background. Known as "flow", it is not associated with processes and charts.
Rather, flow is about doing something that interests you without getting distracted by background noise. Create flow in your mobile app by removing doubts and obstacles that could affect users when sharing or using your app.
To add flow to your program:
Provide one-click sign-in options via Twitter, Google, or Facebook.
Allow single-tap user posting on different social platforms.
Prioritize the screen contents and present top actions in view.
Add Sharing Options
Never make the mistake of skipping out on share options in your mobile app. Otherwise, your users will no longer be able to share your app's content directly on their social media accounts. Ensure the sharing process is uncomplicated and fast.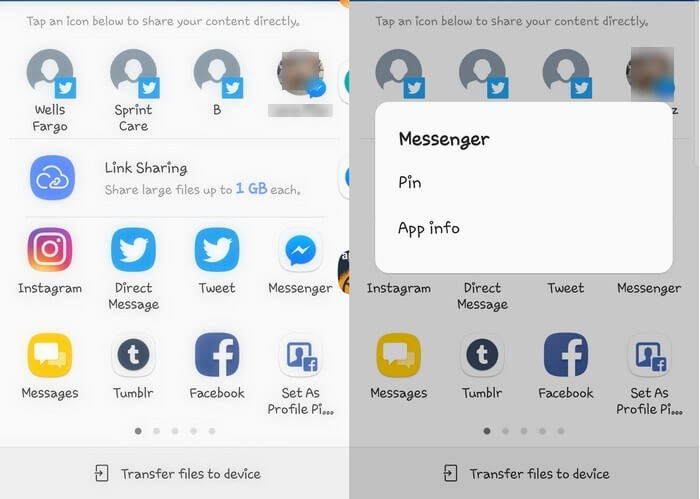 Consider the example of leading social networking platforms like Twitter and Facebook that have their APIs to simplify the process at the time of development.
Increase App Visibility
Apps that cannot easily be found on the app store will never achieve the status of a viral app. Why? Because users are not willing to spend too much time searching for a mobile app.
Include certain keywords in the description and title of your app to increase its visibility in the app store. Plan a proper app marketing strategy to assist you with this process.
Define features that distinguish your mobile app not just from your competition but from every other app in the market. Use tactics that enable users to share the application.
Enable Multi-Platform Support
Developing an app for a single platform won't cut it in today's segmented, high-demand market. What users want is an app that works equally well on iOS and Android. Ideally, you should make your mobile app compatible with all major smartphone OS.
Consider the different smartphone manufacturers, and you will notice most models exist on both platforms. Thus, you must place information where your clients spend most of their time if you want to reach your target audience. Optimize the probability of your success with multi-platform support.
Offer Value to Users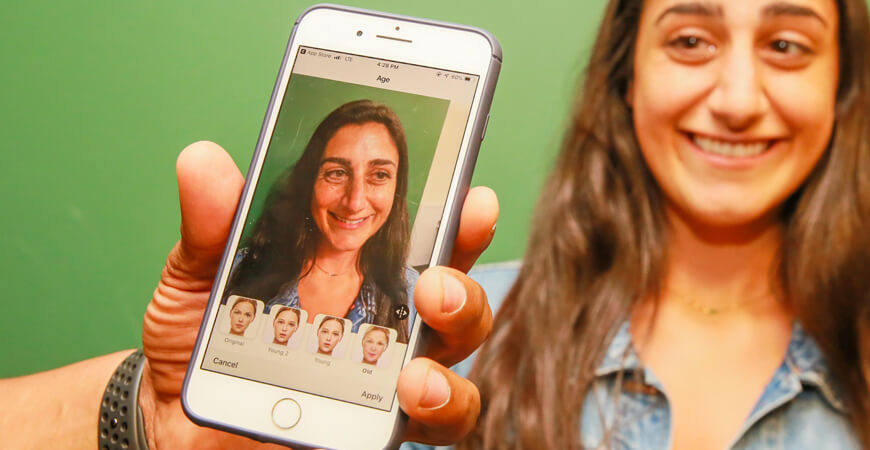 When developing a mobile app, ask yourself if the program is worthy of being shared. Think about the value it provides to users. Introduce features that would make users interested in sharing the content of your app with friends.
Consider the example of FaceApp. This app, which did not make any waves in the industry after its launch, suddenly went viral after introducing its 'old' filter in July 2019, securing 63 million downloads (49 million on Android and 14 million on iOS) in that month alone.
Techniques and Strategies for Mobile App Viral Growth:
Certain techniques and strategies increase the chances of your app garnering the mainstream popularity you desire. Some of the common ones include:
Monitor Your App Success
Increase the chances of your app going viral by keeping an eye on the analytics of your app's usage. This helps you determine where and when something is going wrong.
If multiple users uninstall the app at the same time, take corrective measures immediately and update your app to retain existing users and attract new customers to your mobile program.
Take Advantage of Positive Reviews
Display positive reviews received by your app prominently to draw the attention, new users. Request customers for reviews. Establish a connection with them and resolve any issues they may encounter with your program to give them a reason to submit a positive review for your app.
Set up the app to periodically ask users about their satisfaction with your product, and if it's positive, to leave a rating in the Apple Store or Google Play.
Know Your Target Customer
Allocate some of your resources for presenting your product to the initial set of users who can then help your mobile app go viral. Make sure your target customers belong to a well-defined group based on age, gender, sex, nationality, etc. This will save you plenty of effort, time, and money.
Reward Your Users
Go to the App Store or Google Play. Notice how several apps provide discounts or offers to users for pre-registration. Also, many games reward players for sharing the app with their friends.
Various high-growth applications are practicing these strategies to get great results. Also, introduce rewards for your users' friends who access the app via the link sent by the current user.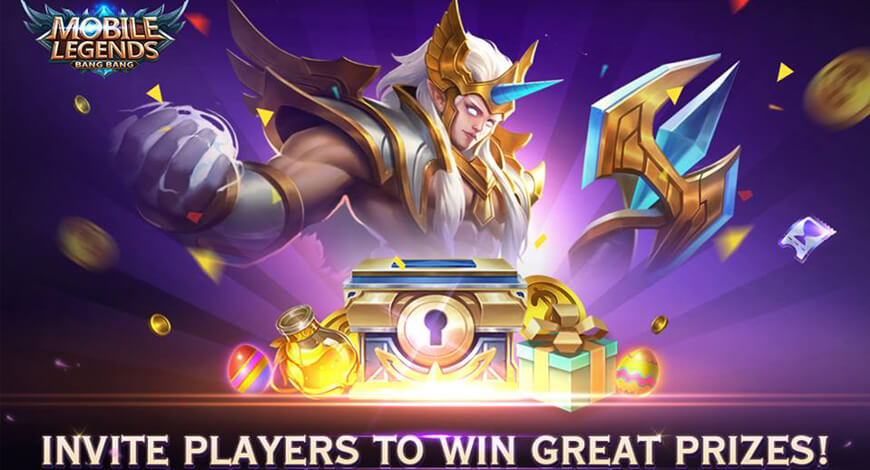 For example, Mobile Legends Bang Bang – one of the most popular MOBAs – provides incentives to players who invite their friends to the game in the form of in-game currency.
Keep It Transparent
Mobile app users crave transparency above all else – even more than rewards. So, always be upfront and honest about the information your app is sharing while providing complete control to users regarding the sharing of their feeds.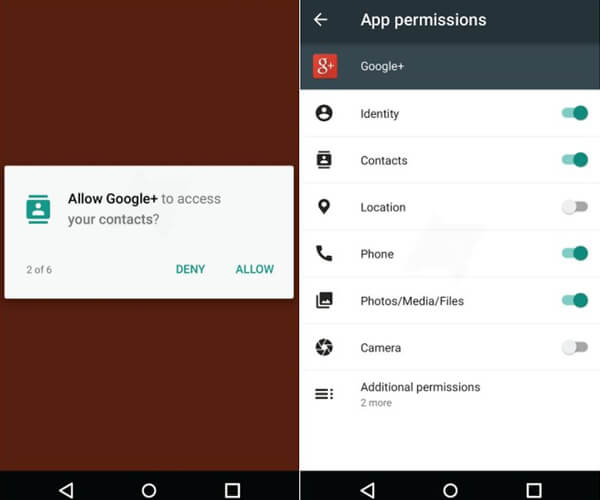 If you do not exercise a policy of complete honesty with your customers, it could lead to negative consequences. For example, they might stop using your application or, in the worst-case scenario, abandon it altogether while flooding you with negative feedback.
Conclusion
Start creating a mobile app after taking into account what your target users want. Remember no one-size-fits-all strategy exists. Find out what others want and present it in a simple way to increase the popularity of your app.
Implement a great viral strategy and see those downloads grow. You can also hire a Mobile App development company to help you assist with designing a Mobile App.
Popular FAQ:
How do I make my App more Popular?
Get updated with the latest marketing strategy and update your application with new features and share it on every social platform.
How do I make my App go viral?
Here are some tips to make your application go viral by taking advantage of the social websites when users sign up for use it, publish posts related to requests, and suggest that they follow their most active users.
How do I get more people to download my App?
You can build great relationships with users, which might present the opportunity to cross-promote each other's apps without spending money.
How can I make my App Better?
Systematic rules and regulations to approach you can use to create a successful mobile application. Skim our blog to develop a very Successful Mobile App.
Author Bio:
Vishal Vivek is an eminent Indian serial entrepreneur. Despite having to shoulder huge family responsibilities at a tender age, lack of proper training, and a dearth of resources and funding, he started SEO Corporation and scaled it up to a well-known digital marketing company with sheer will power and integrity of character. In the uncertain world of search engine optimization, he is one of the few experts who give guarantees and honors them.