Cost To Develop an App Like Dropbox
Do you know what Dropbox can do and Cost To Develop App Like Dropbox?
Almost every one of us is bestowed with the liberty to use Smartphones. What not we can do with our mobile devices in the current times. But for all these activities the one thing that is paramount is storage or else storing data would be challenging. Storage is offline as well as online.
These days most people use Dropbox due to this. Taking ideas from such applications, many people are trying to design their own apps as well.
Are you also one of them? If yes, you must first want to know the cost to develop an app like Dropbox. But the truth is, it is not just the cost that matters, it is the entire development process that you need to get familiar with.
To get started, assistance from a reputed Android App Development Company is a must.
What is Dropbox?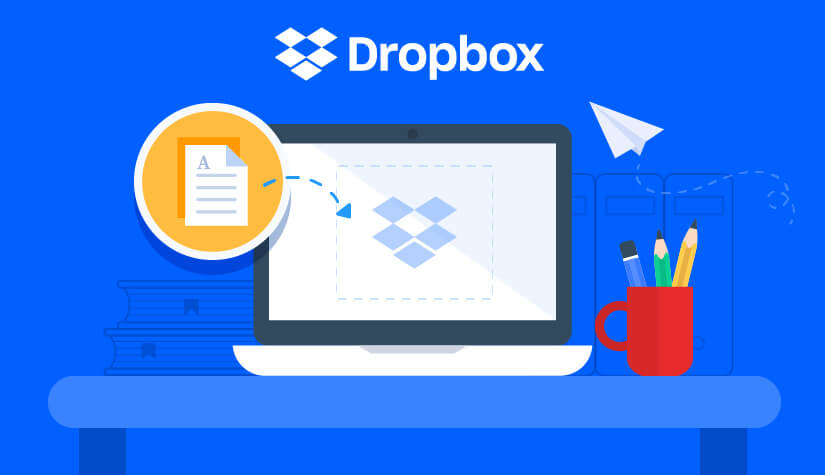 If you speak about Dropbox alternatives, there is not much you will find in the current market today. This gives you a chance to bring your product in the market & offer something highly functional to people. But to gain prominence, you must first what Dropbox exactly is.
Dropbox is a fantastic file hosting service that offers a plethora of options to you that incorporates personal cloud, client software for utilization by a third party, cloud storage; file synchronization such as Gmail, etc. By using Dropbox, you can safely store and save all personal data that you can access anytime & from anywhere from a mobile phone, tab, or computer.
Native Dropbox allows you to edit documents. You can even choose to add videos and pictures. You can share those via Dropbox via a link that other users cannot access or change but they can just view it.
Dropbox is accessible to users in mobile applications as well as web form & functions seamlessly on platforms like iOS and Android. If you are thinking about how much space Dropbox gives for free, then you will be delighted to know that it is 2GB.
Technology Stack:
Why is Dropbox so popular these days? This is mainly because its performance is great, lets you store a huge amount of data & a lot more other reasons. The app is able to operate in that manner as it is powered by advanced technologies.
So before you ask how much does Dropbox cost for starting to develop your own app, it is paramount to check the technical stack that you can integrate into your app.
Data and application
MySQL
Python
Amazon S3
Nginx
Memcached
Rust
Utilities
HackerOne
Amazon CloudFront
App Annie
Google Analytics
Dropbox Paper
Framer
Bugcrowd
DevOps
HAProxy
Securityot
Sentry
Nagios
Pingdom
Phabricator
Business Tools
Slack
Asana
Talkdesk
G Suite
Zendesk
Balsamiq
Dropbox Features: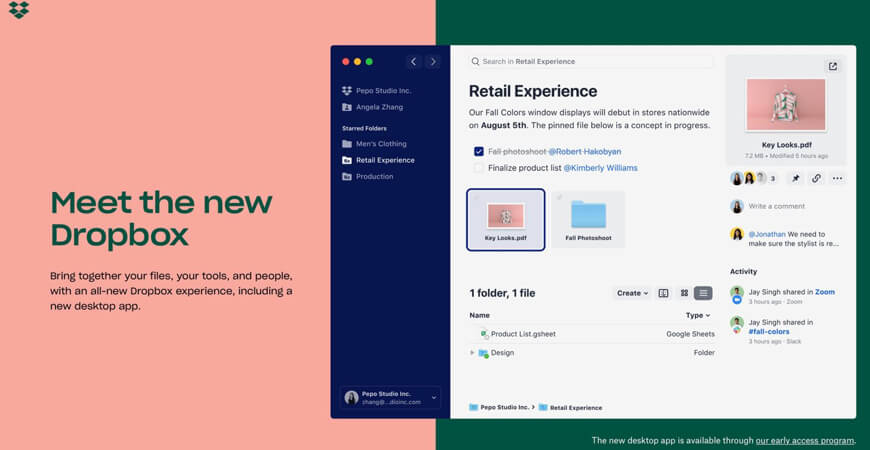 When your aim is to create applications like Dropbox, you must integrate similar kinds of features as well to keep users hooked to it. The features of Dropbox are as follows:
1. Stay focused
Unvarying interruptions can occur due to strewn content that will again lead to problematic coordination. But with Dropbox not only you can keep all contents organized but coordinate well with the team as well.
2. Well thought-out
Dropbox lets you keep cloud content, web shortcuts, traditional files, Dropbox paper docs all in one place. As things get organized, work can be executed more efficiently as well.
3. Store & access files easily
You must incorporate Dropbox like services in your app as it helps you in storing all files in a secure place. You can access those files very easily anytime and from anywhere. Even if you make some changes, it will get synced all across the account.
4. Bringing contents together
In Dropbox, you can directly craft & edit works and this incorporates Microsoft Office and cloud content files as well. So you no longer need to switch between various applications.
5. Smart work from a desktop
You can function with your Dropbox spaces, tools & content right from a single organized place with the new smart content recommendations & desktop experience.
6. Plan meetings easily
If you want to know the cost to develop an app like Dropbox, then you probably want to create a product similar to Drop mobile app, right?
If that is the case, you will also know how important it is to hold regular team meetings for focusing on the important areas of work. As you keep using Dropbox, you will witness that you are easily able to plan meetings with the feature of calendar integration.
This feature intelligently recommends content for your next meeting & relevant files in context to the preceding event. This feature is a must in all applications that carry the same functionalities as Dropbox.
7. Getting in sync
When you use Dropbox, not only you can run the projects with teams in absolute sync but you can keep it connected to everyday used tools as well as Zoom & Slack. In fact, for doing all this you don't even have to leave Dropbox.
8. Staying informed
Dropbox keeps you informed about all progress updates. Any activity that takes place alongside work, you can keep track of this application.
9. Connecting tools to the app
As you connect content to tools you utilize every day like HelloSign, with Dropbox you do not have to search & switch between applications.
10. Dropbox paper
Dropbox paper which is a two-way doc for any team helps you in crafting content very easily. You will be able to organize all the projects by utilizing to-dos, tables, and timelines.
11. Team management
The features of Dropbox admin is fantastic. With this you can support data compliance & security, view the activities taking place within the team, and make team management straightforward and a lot more.
12. Cloud storage
The online cloud storage feature of Dropbox is a noteworthy one that lets you keep files secured all the time.
13. File sharing
You can share folders or files very easily in a hassle-free manner and with anyone you prefer.
14. Productivity tools
Dropbox productivity tools let you be more dynamic at your workplace.
15. Content collaboration
Dropbox lets you collaborate, share & edit content with all team members with ease.
Pros and Cons:
Creating a Dropbox clone is no joke. In case your app is not as good as Dropbox, it might never gain popularity among users that will again mean less for your investment. It is best recommended to list down the pros and cons of Dropbox first so that you understand whether you must move forward with your plan or not.
Pros
Cloud file backup takes place instantaneously from desktop or mobile
UI is noteworthy as it comes with specified search options
Files can be stored offline & can be synced after connecting to the web. This means even when you are off the grid, you can work especially while traveling
Dropbox is fantastic for work in partnership with creative projects. Not only you can track old & new versions easily but comments can be left on shared files as well
File layering is intuitive
Users can submit large files
Dropbox employs usual Microsoft Office forms and this means that users do not have to learn a new software
Real-time rapid updating takes place with Dropbox
The interface is slick because of which beginners will never face challenges using it
The price points vary by depending on the storage requisites
Available free storage is 2 to 16 GB & the level of security is high
Cons
Mobile version as compared to the desktop is inflexible especially while striving to download big files
When you move forward to sync files from desktop, it will add in unwanted files as well
Technical issues are not addressed rapidly
Uploads can be sometimes slow
The application lacks concurrent collaboration in free version
The layout is not updated which makes it uninspiring
While functioning via automatic sync procedure, Dropbox can sometimes freeze up in case there are a massive number of files getting synced
It can be challenging sometimes to connect or locate other people's Dropbox files
Dropbox Business Model: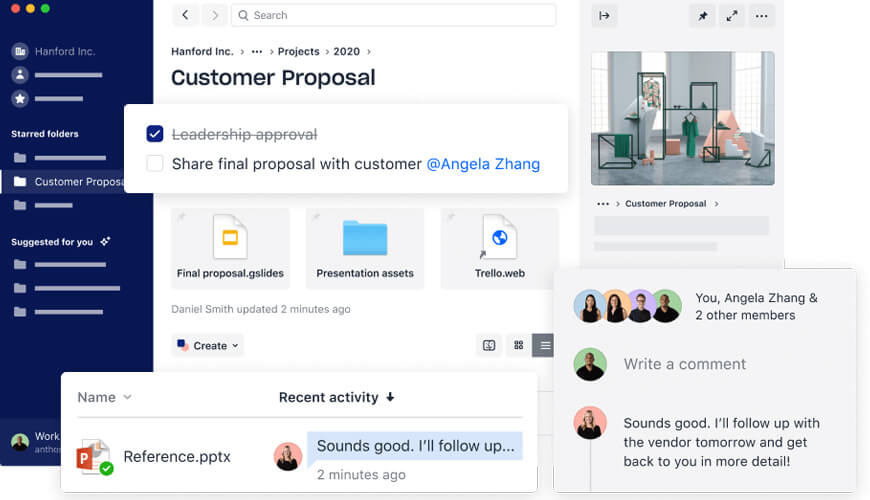 When you ask the question, how much is Dropbox business, the answer can be found in its business model. Learn how Dropbox works so that when you make applications similar to Dropbox, all you gain is appreciation and huge revenue.
Customer segments
The solutions of the company are intended towards three customer segments:
Small businesses that operate small teams
Enterprises like multinational businesses that need custom solutions
Individuals like general consumers, professionals
Value propositions
The company offers superior quality file sharing and cloud storage solutions
Company appoints highly-trained professional teams for its development, integration and support departments
Revenue streams
Dropbox drives revenue via the provision of file sharing & cloud storage services. Dropbox operates beneath a fermium business model as it offers a basic edition of its platform absolutely free of cost to users.
It offers 3 premium subscription plans that are Professional, Business, and Enterprise. The prices of 3 respectively are $8.25 every month that is paid annually, $12.50 each month that is paid annually and for the last, custom fees are functional.
Cost To Develop App Like Dropbox:
The necessity for storage space for the purpose of collecting files in a safe and single platform by businesses and individuals is an ever-increasing one. If you want to make a clone of the Dropbox web app, you must know the cost of the Dropbox development process as well. The cost of developing an app like this depends on the number of features included & the storage space one needs to offer to users as well.
For creating an app similar to Dropbox, it will cost around $15,000 USD to $200,000 USD & this will vary as per the chosen features.
Conclusion
This content will make you familiar with the cost to develop apps like Dropbox, features of Dropbox, Dropbox free account size & a lot more. After gaining all this information, now it is time for you to take action. If still hesitant, you can hire an Android app developer and begin your application development journey. Do not worry as the process is not so overwhelming as it seems but professional assistance is a must.
FAQ:
How many users does Dropbox have?
Dropbox has 500 million Users.
Does Dropbox use Data?
As per ISP, Dropbox utilized 120 GB of data in the previous month.
Dropbox or Google Drive: Which is Better?
Dropbox is better as it follows & syncs the changes brought about in the files rapidly as compared to Google Drive.
How Much Does It Cost To Develop an App Like Dropbox?
It will cost around $15,000 USD to $200,000 USD.