20 Odd Tips For Creating A Killer WordPress Landing Page
Most pages on a website such as sign up to email list, clicking on a CTA button must have the potential of converting visitors. But home pages are the pages that elicit emotion. Product & service pages educate. Blog posts notify & deliver value. Landing pages are created specifically for driving conversions. A WordPress landing page consists of minimalist design.
Landing pages can vary from one business to the other in terms of how they appear, what the website sells but the tactics developers employ for fabricating robust landing pages that generate conversions are pretty much the same all the time.
This following guide consists of all the important landing page tips required for developing a landing page that actually converts visitors. A WordPress Development Agency can help you build amazing landing pages.
20 Tips For Creating A Landing Page In WordPress:
1. Begin with the headline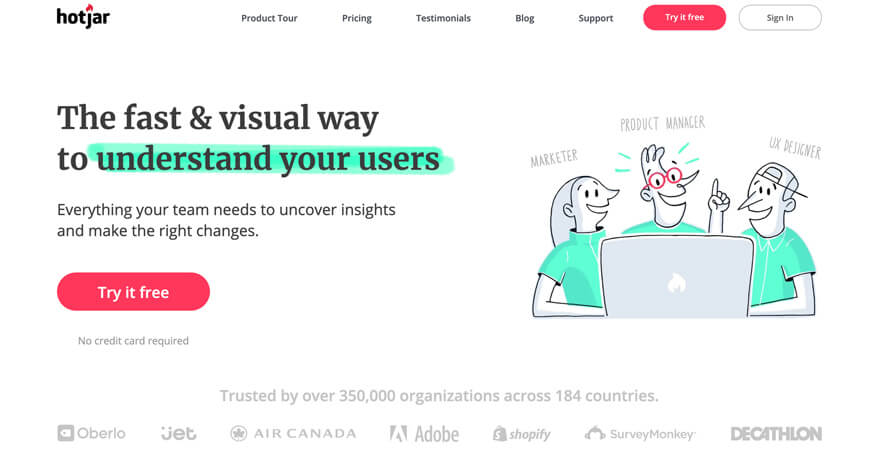 If the question is how to create a landing page in WordPress, then the answer and steps are pretty simple. But even when you are tech-savvy & experienced, there are chances that you might leave loopholes. Following some tips is very important for creating a landing page that instantly catches the attention of users.
For instance, the first & foremost thing that you need to know is that your landing page must have a USP or unique selling proposition.
Ask yourself what is the thing that makes your WordPress Landing Page stand out from your competitor's? Once you understand your USP, you must interlace it in the headline & in that way, you can arrest your visitors' awareness from the get-go.
2. Consider the source
Every WordPress landing page needs to have a source. It might be a redirect from a remarketing advertisement, an email marketing campaign, or an exclusive offer link on social media.
Whichever space the traffic generated from, you must maintain an unswerving messaging between the landing page & the source.
3. Be succinct
If you are not following this Landing page tips amidst the several, then do not expect your WordPress Landing Page to turn heads.
Succinctness & brevity holds the utmost importance for the success of your lead capture page. When you employ the copy, make sure it is particular & clear regarding what the visitors will actually attain out of your landing page.
It is important to describe their queries & concerns & then render solutions that will help them to gain insight into their concerns & questions.
4. Align with branding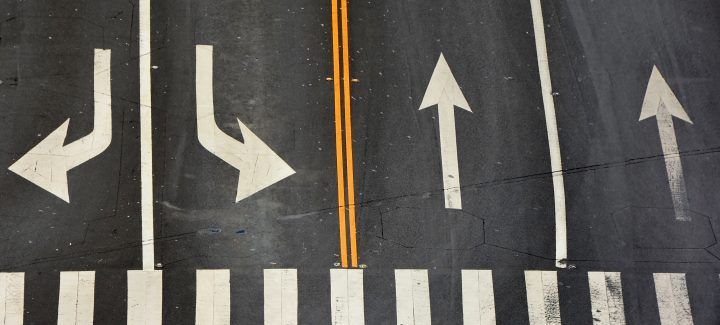 A free landing page WordPress normally does not pop up within the website's navigation but it must align with the website's branding & look.
These might seem to be very trivial Landing page tips but very vital ones that you must never avoid. Even if the website's design & navigation do not match, still you need to ensure that there is an apparent correlation between both.
5. An appealing CTA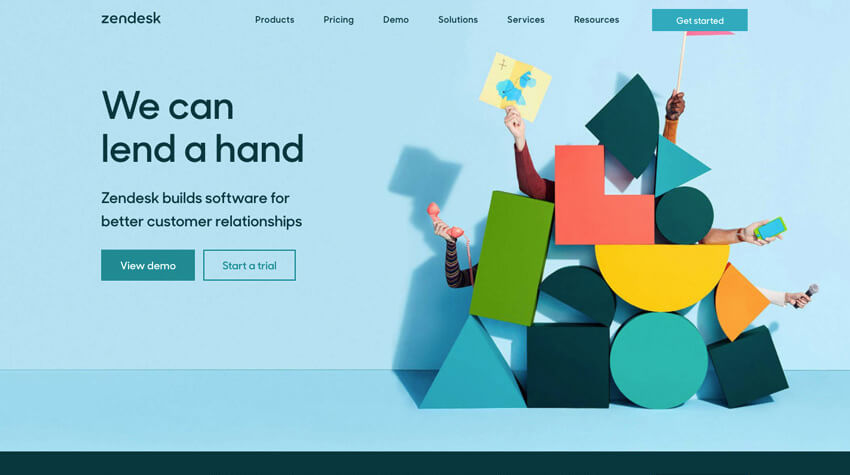 With the increase in the figure of options, effort, the costs, information needed to gather also enhances. This leads to a decrease in the choices in context to a certain level that people have.
So what can you do to make people stick to your brand with the help of your WordPress Landing Page? By incorporating a concise yet provoking call-to-action, you can make visitors hooked on to your business. So the formula is one landing page = one choice.
6. Keeping the permalink precise
If you want to get hands-on the best WordPress landing page, make sure you follow this one-page landing page tip.
The permalink always needs to be relevant & short. Few examples are as follows:
yourwebsite.com/jointhetribe
Why do you think it is important?
People can effortlessly remember short URLs. One thing you must know, if your audience can remember the URL, they will definitely come back later. They might even recommend the URL link to their friend.
When creating your WP landing page, you can choose to incorporate an action word in the landing page permalink as well like '/jointhetribe'.
7. Fabricate an exclusive landing page copy
After you create a fantastic headline that is compelling, you must power it up with a proper landing page WordPress copy page.
You need to start by listing out information regarding tempting incentives & offers. The potential subscribers must be able to realize the benefits they are going to attain if they become a valued subscriber.
In case you find it challenging to write provoking landing page copies, you can always appoint a writer for that purpose.
8. Incorporate bullet points in the correct places
While you choose the WordPress page template for your WordPress Landing Page, make sure the template lets you put bullet points. Be it for any sort of website landing pages, bullet points are a must. These help in amalgamating vital pieces of data & details into digestible chunks.
So out of many, the landing page tips that are a must to follow are including bullet points wherever you can for highlighting the reasons for which people must sign up landing page. However, each bullet point needs to be precise & not overloaded with too much information. Also, using these in the correct places is important.
9. Utilize a 'static page' & not 'blog style page'
A WordPress fabricated page that is not equipped with any categories or tags or does not carry a time-stamp is a static page.
One of the best landing page design tips here to follow is using static pages as these are fantastic for producing evergreen content. Pages like the website's about page, product pages, contact page, service page, sales page; all you can create with the help of static pages.
10. Employ superior quality video content
Do you know how your free landing pages WordPress can benefit from good quality video content? Now we will know-how.
Videos carry the potential of enhancing conversion by 90%
With videos, you can craft a positive connection with all would-be customers and visitors as these help in adding that vital 'human element'.
11. Friendliness speaks
If you are approachable & friendly, your work is halfway done for attracting & appealing to your potential customers. Such landing page tips you must never neglect.
Why? This is because when you show your smiling & friendly face online to users, you are letting them know how authentic you & your brand are. Keep on posting content, videos, or images that people can actually link to.
You will be astonished to witness how wondrous it is for your conversions as you put in some of your vivacious personality in the WordPress landing page copy.
12. Customizing the navigation
Simply by displaying one CTA in your video landing page WordPress, you cannot decrease the figure of options for visitors. By this, you must understand that doing away with navigation altogether is important.
In this manner, you will be having a solitary singular pathway that will help users to convert into customers. You can choose to incorporate outbound links as well but make sure you keep it non-competitive & simple.
For instance, it can be linked to some kind of social sharing, the landing page of a product, etc.
13. Testing the landing page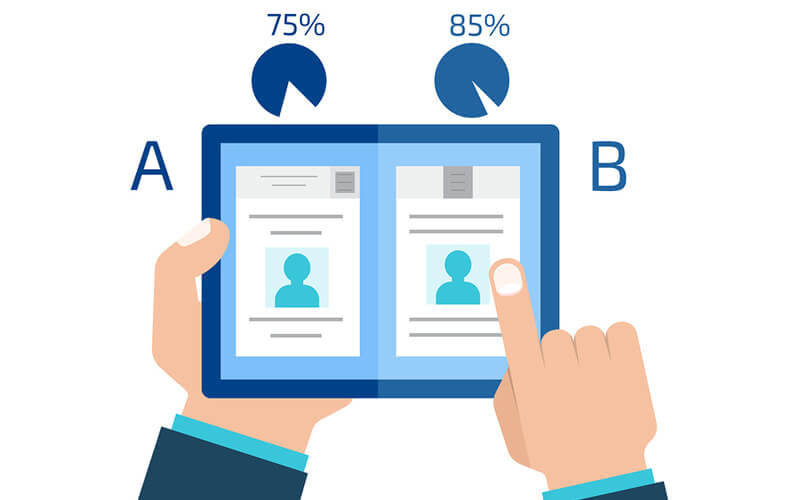 No matter how many landing page tips you follow, if you do not perform A/B split testing, every effort and time assigned goes for a toss & in vain.
Complete optimization of WordPress Landing page for conversion driving is never possible without this. Without this even if you choose the best WordPress landing page themes, there will be absolutely squat conversion rates.
So what is the way of testing the landing pages?
You can utilize the landing page WordPress plugin called Thrive Architect plugin. With this, you will also get the Thrive Optimize which is the add-on plugin that will offer you with the necessary tools for carrying out an efficacious A/B split testing.
14. Optimizing the form
The WordPress landing page theme of your choice must be equipped with a conversion or lead capture form. Some of the points to bear in mind are:
Keep the form precise
Ask visitors only to put in vital pieces of data & do not ask unnecessary questions
The form needs to be linked to CRM
After the audience signs up, automatically they must receive a Thank You page & the one that is written particularly for your landing page
15. Going deep with heatmaps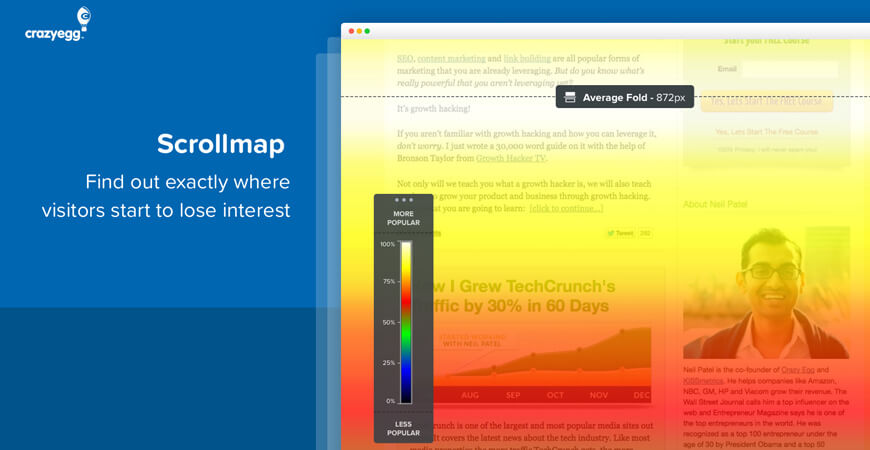 Now with all these landing page tips, you now have a fair idea about how to craft a landing page that performs well. But now digging a bit deeper is now even more important.
There might be a scenario where you have put in less text content up top & visitors do not really know the next step they should take. Also, the colors & imagery might not be appealing enough. Now what you can do is utilize a heat mapping tool whether the landing page's copy or design is tripping users up in the space where it should not happen.
16. Add in trust marks
Prior to using a WordPress landing page builder for convenience and ease, you need to understand the purpose of a WordPress landing page.
Its sole purpose is to convert visitors into customers. So when you are aiming to do that for each one of your visitors, you must incorporate social proofs & trust marks for offering the audience extra assurance & mind peace while they take the decision of buying from you or availing your services.
Thereby, some of the trust marks that you can include are partner logos, case studies, customer testimonials, security badges, etc.
17. Use relevant & high-quality visuals
Images are things through which you can convey your thoughts, perspective, emotions, mission, and vision to your customers online. So no matter the kind of lead capture page you are dealing with, it is of paramount importance that you utilize superior quality images.
It might be an artwork for your eBook cover or a normal image of the free incentive; it needs to be something that visitors can instantly relate to.
To make it even more appealing, you can put in an eye-catching gradient background picture into the WordPress landing page. You can start by experimenting with some visual ideas & then choose the one you think that best suits your business. For this, even you can utilize the Thrive Architect plugin.
18. Apply colors tactfully
If anything is a must for your landing page WordPress free, it is definitely colored. While creating a landing page on WordPress, this aspect needs to be offered special emphasis.
You can always check out contents on the psychology of color you are unable to understand the correct way of utilizing color for optimizing the landing page for enhancing conversions.
In these contents, you will get to know about fundamental color theories. You can actually employ colors for evoking the correct emotional retorts from visitors.
19. Discarding distractions
Other than the CTA opt-in form & appealing landing page content, there must be nothing that must distract your users and visitors.
Some of the landing page tips to follow in this space is removing the primary navigation menu URLs, footer section from the lead generation pages, sidebar, etc. You can attain all of these steps at one go if you simply modify the default layout to a full-width content for the genuine landing page.
You can even later change it to 'landing' from the default template.
20. Google Analytics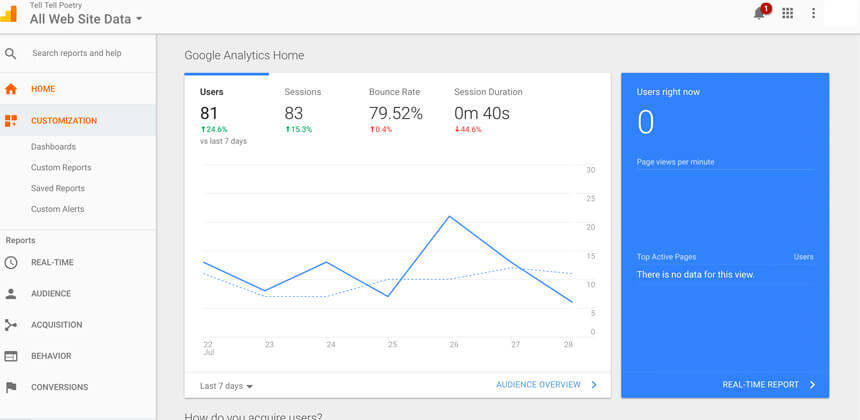 Learning how to create a landing page is easy but how will you ensure everything is functioning perfectly once you have created it? Google Analytics is the best performance tracking tool that you can use for all WP websites.
You must place special emphasis on the Conversions module that you will get inside the tool. Within the Google Analytics admin dashboard, you can fabricate various goals for the landing pages. For instance, it can be time on page, Thank you page arrivals, video clicks & a lot more.
By this not only you can monitor the performance of the landing page but you can also witness the probable missteps that were made in the design or copy. This can prevent visitors from turning into customers. Hence you cannot afford to ignore such valuable tips.
Conclusion
If you want your visitors to remember your brand or business every time they shop online, you must follow the above-mentioned landing page tips word-to-word.
With WordPress landing pages, you can demonstrate value, offer products or services without which people will face challenges or build trust. As you apply the finest practices to the development of your WordPress landing page, you can get hands-on a lead capture page that visitors will inevitably say 'yes' to.
Hire WordPress developer if you are a beginner or if you want complete professional services. Connect with us today.
FAQ:
Can I Create A Free Landing Page in WordPress?
Yes, you can create a free landing page in WordPress by using a pre-built template. You can begin designing the landing page by clicking on edit with elementor button in WordPress.
What is the difference between the Website and Landing page?
On your website, you are supposed to host your business's posts & content pages. But the landing page carries one particular purpose; to appeal to customers in a way that they take specific actions while they first click through to the website.
What will be the cost to create a Landing Page in WordPress?
Web hosting will cost $7.99 every month & a domain name will cost $14.99 every year. The development cost of WordPress landing page starts from $350.
Why do you need a Landing Page?
Through a landing page, you can enhance SEO, dive traffic, build the brand, etc.