15+ Checklist of Before Launching a WordPress Site
Your business website running in WordPress? Do you need help in WordPress Launch Checklist?
Website launching of various kinds on a regular basis is a common phenomenon these days. Developing a website is by no means an easy endeavor & it can feel quite overwhelming in the beginning. Not only you need to understand the basics of it, but the website you create must stand out from the rest as well.
Running a WordPress launch checklist is very important prior to launch it on the Internet. When you get your website done from a WordPress Development Company, you can get hands-on a fully-functioning website with no bugs & errors.
A professional will always know the features that are a must-have for the success of any online venture.
Importance of Website QA Checklist before Launch: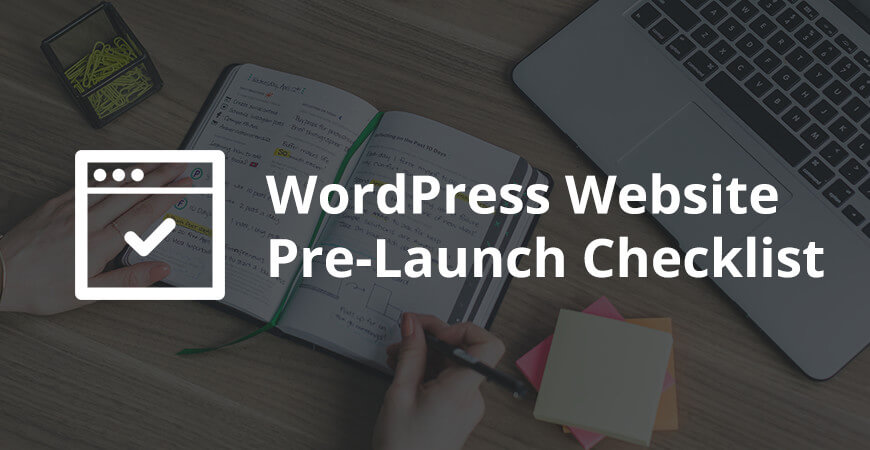 When you are thinking about how to launch a WordPress site, there are some techniques you need to follow. To be precise, there are certain things to bear in mind before launching a website out there.
The checklist that you must follow is listed below:
#1. Configuring the General Settings is Important
In your WordPress launch checklist, including the configuration of settings as the very first point.
Simply go to Settings – General page & configure the following:
Update Tagline & Site Title
Set timezone
Make sure the email address (admin) is correct
Set time and date format
Set site language only if required
#2. Eradicate Default Content
You will come across many WordPress themes that will put forward default content for setting up your website.
However, this can prove to be quite handy in case you want to go with a similar layout like the theme demo website. But it is important that you check and remove any default content if there is any, especially the ones you did not change prior to going live.
#3. Setup Redirects
In case you find yourself moving domains or simply substituting a present website, you must set up redirects for each & every change URL. Not including this point in your launch website checklist will be a mistake.
Redirects setting up are also a very noteworthy SEO practice. These make sure that both visitors & search engines are able to discover your content even when you have changed the URL.
Redirection is a very good and free Redirection plugin that you can use for your website today.
#4. Installing a WP Backup Solution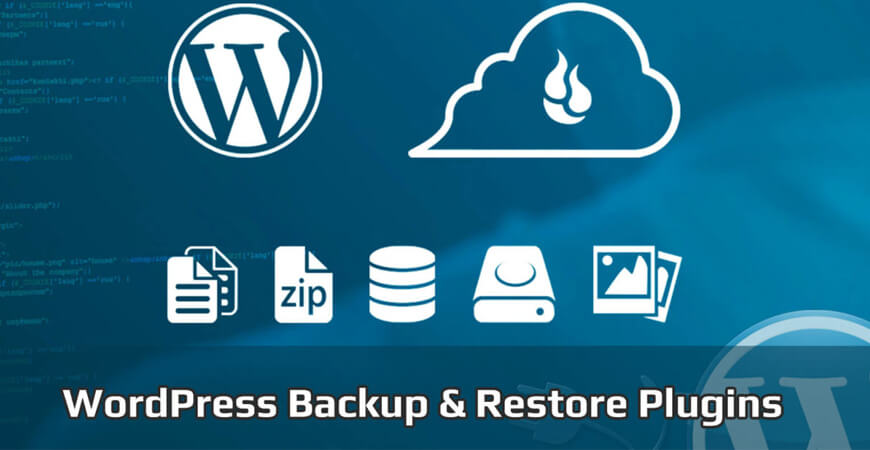 Let us first throw some light on how to launch a WordPress site. The First & foremost point to focus on is a backup solution. This is important so that the website can schedule numerous backups time on its own.
As safety is a major concern for websites these days, equipping your business with a backup solution is critical for the WordPress website. Depending on settings, you can start with the backups.
You can store it on the cloud storage as well. You Can set up a backup solution on the website within a few minutes with the help of WP backup plugins.
#5. Handling the Email System
Are you all set for launching a website? But are you also neglecting the WordPress launch checklist? This is a huge mistake that most website owners commit. But you have the liberty of going through this content that can prevent you from keeping any loopholes.
Dealing properly with the email system is highly necessary when you wonder about how to launch WordPress sites perfectly. A user must never receive an automated request or response in context to registration on the website with WP themes.
These kinds of mails also contain WP email-signature & a return address as well that says nothing to the new user. This can annoy the new user and he/she might never revert to your business. There are filters you will find in WordPress that can fix such problems.
#6. Protected WordPress Admin Area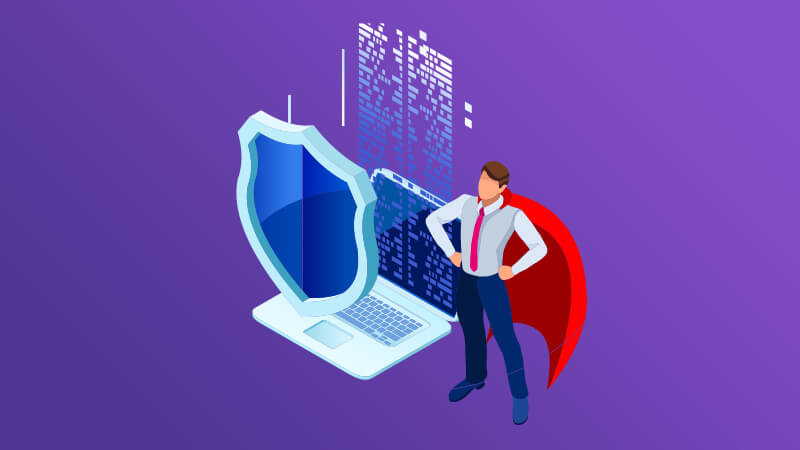 Online safety of your website cannot be guaranteed at all times. Hacker & malware attacks are becoming a matter of concern with each passing day.
So when it comes to your WordPress website, the most critical part of the website is the admin area. That area undergoing any kind of attack means that it will have a direct impact on the functioning of the website.
Correspondingly before you launch a website, make sure you are protecting your website with a strong password. The password will not only be for your login page but for the entire admin area as well.
#7. Placing Emphasis on Analytics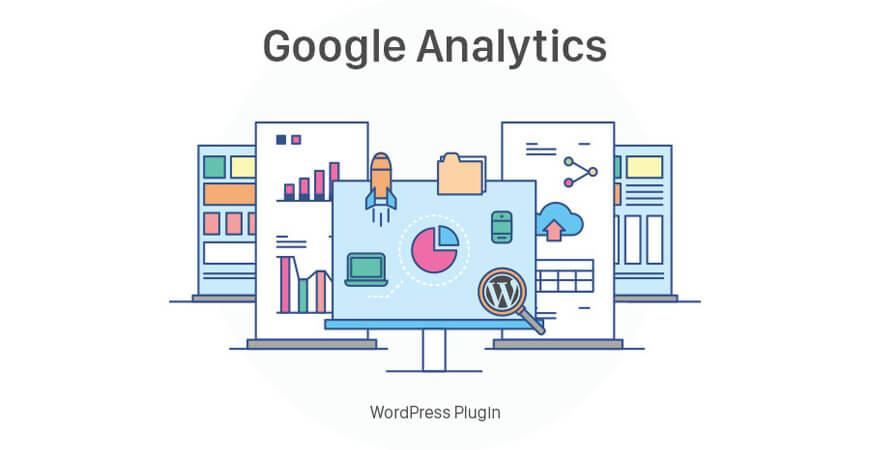 Whether you run a big corporate website or a family website, without data analysis, proper site development is impossible.
When you track the behavior of visitors & buyers, you will know the area on the website that requires more development & likewise you can then monetize your projects. Different data is accessible through Google Analytics.
In light of data analysis, you can utilize plugins that put forward features depending on Google Analytics. Some of the plugin names that must be present in your WordPress launch checklist are:
Google Analytics Dashboard
You can get hands-on all the information at once that your website collects with this panel. Getting a quick glance is possible with the widget panel for assessing key performance markers that are gathered by website attendance statistics.
Google Analytics for WP by Yoast
With Yoast analysis, you can gain an insight into the elevated traffic and as well as user activity. Even there are options to track the traffic performance of particular posts, clicks, authors, and downloads.
#8. Checking the Presence of 404 Errors on a Website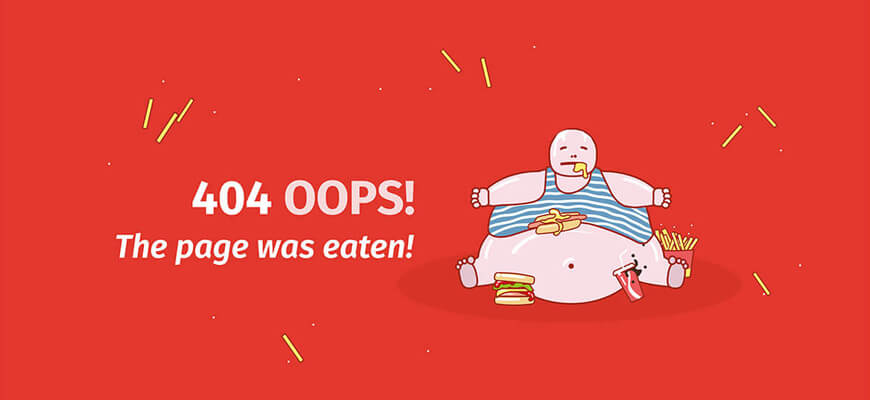 Engaging in website launching is a big endeavor. Without perfection, launching your website will hold no value as it would never be able to gather traffic. Many times your website might contain 404 errors due to 4 reasons namely page deletion, wrong page redirection, malfunctioning server, and wrong URL address.
It is extremely important to check all the various pages of the website to be able to track the 404 errors. When you receive error notifications in your email from the website, never neglect it.
An online business can only become successful when the website works perfectly.
#9. Installing SEO Plugins for WP Templates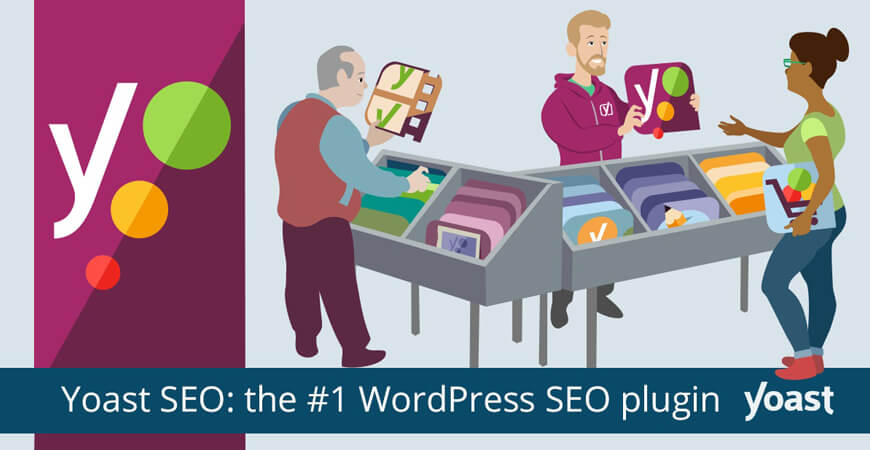 An improved search engine optimization is possible with the utilization of SEO plugins that are compatible with almost all WooCommerce themes. So the WordPress checklist must include the utilization of important SEO plugins as well.
Google now marks the loading speed of web pages as a very important factor for determining the ranking in the SERPs. So use this plugin to keep your website cleared of all caches
You can expect extraordinary results in regards to search engine optimization of your website
#10. Maintenance and Coming Soon Pages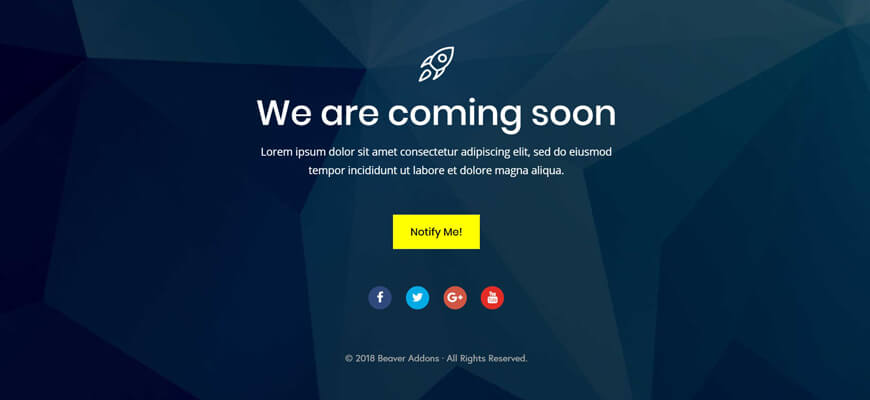 If the question is how to launch a WordPress site, the simplest answer is launching it in a way that attracts the audience. This you can easily achieve with a WordPress under construction page or coming soon page. These pages also act as a teaser for the WP site.
You can choose to spill out minute details on the page regarding the release date of the website or what products the website contains, etc. Likewise, you can even share the pages on the social media accounts of your business for boosting the hype of your website.
People will then anticipate the launch of your website even more. So think about it before putting up a typical maintenance page.
#11. Check every form on the Website
After you are done with setting up the email, you must take a glance at every fillable form on the website for checking the proper functioning of each. If not added yet, add this to your website launch checklist as this is very important.
You must test the contact us, comments, email subscription, feedback forms & many other forms as well. Through these forums, you can communicate & interact with all the customers and due to this, proper functioning of these forms is critical.
Customers from their end might not like it when they witness an unsuccessful communication attempt.
#12. Keep a Check on the Videos, Sliders & Images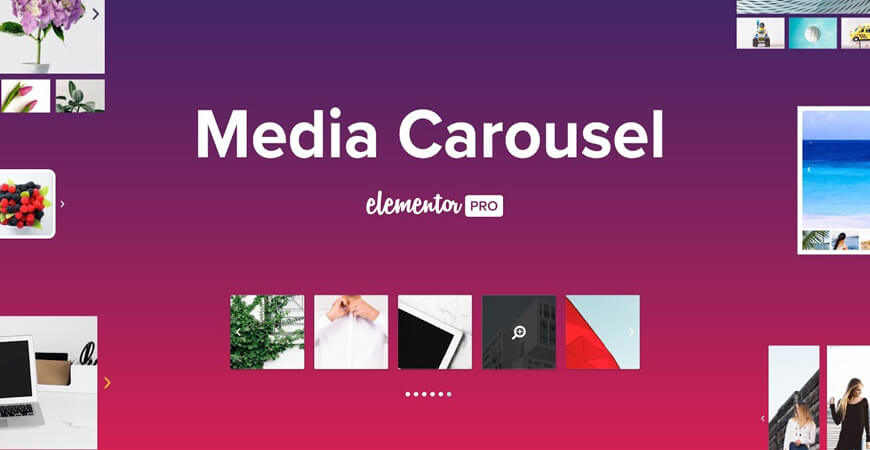 Modern websites of today's time instantly become more interactive with high-quality videos & images. You can actually speed up your WP website with the optimization of images.
You must check your website by opening various browsers for learning whether the videos are playing properly or not. When employing the slider plugin for WP, it is important to ensure that the slider is functioning in every major device & browser.
This is one point in the website checklist that you cannot afford to miss.
#13. Setting up Email for WP Websites
Do you want to get hands-on a hassle-free procedure for sending & receiving emails for the smooth running of your website and business? This is only possible when you set up the email properly for your WordPress website.
You can choose to set the email via email forwarding. This is the procedure of permitting an incoming mail by utilizing the domain email account that is forwarded to the primary email address.
Make sure your WordPress launch checklist contains this point.
#14. User Experience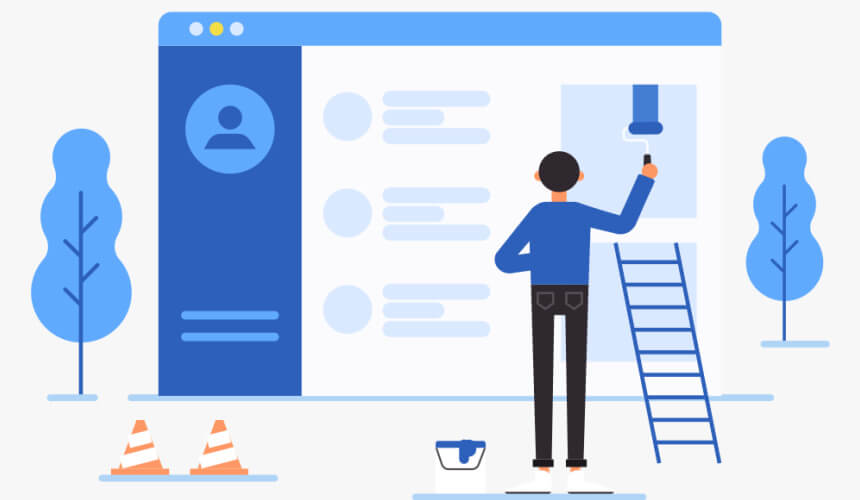 Do you want your customers to have a gala time when they visit your website in regards to purchasing products, watching videos, reading blogs, making payments, etc? Then you need to ensure that the user experience factor of your WP website is seamless & amazing.
You must place emphasis on the preferences of the customers while scrolling to the website. Every process the customers come across must be hassle-free for them like add to cart, browsing products, checkout procedure, etc.
So when going through your WordPress checklist, ensure that you have tested all of these procedures from beforehand. You must also perform a pretesting especially for this.
#15. Testing Social Integrations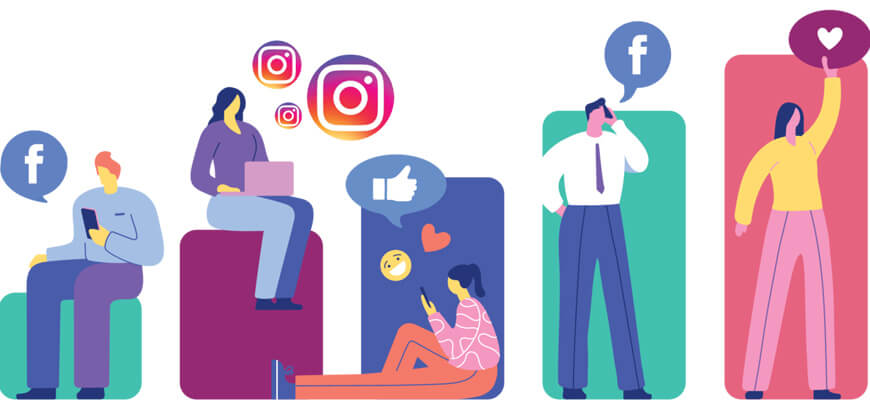 Integrating your WordPress website especially in today's time to various social media platforms is very much necessary. Users must be able to share all the web pages of your website online on any social media platform with ease.
Social media always broadens the website's engagements & reach & this can place compelling impressions to a multitude of audiences. You can choose to put in plugins on the page or else you can put the social share buttons as well for simple sharing of the website pages.
#16. Checking SEO Settings
Implementing a variety of SEO techniques for the WP website is a must-have in your website launch checklist. Why? This is because the very primary traffic source generates from search engines. Elevated organic traffic generates high rankings in SERPs.
Prior to launching your website, work on all those numerous important SEO techniques so that your website can attain good rankings. This will lead to your website gain more traffic in contrast to those websites that do not integrate SEO prior to the launch.
#17. Performance Tests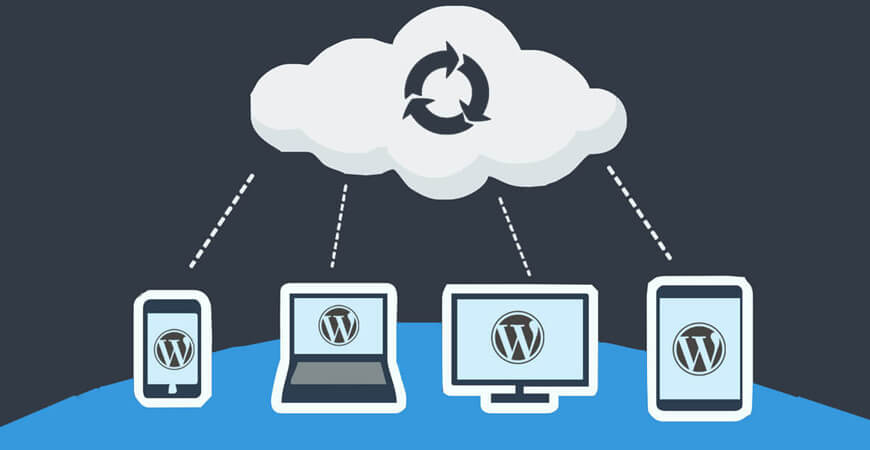 When your website is still in the development phase, you need to run various performance tests. When you do this on a regular basis until the completion of the development phase, you will know whether every portion of the website is properly functioning or not.
Jot down this point in your WordPress launch checklist right now if you have not yet. You can get help from numerous website performance checkers that you can discover online.
In the tools, you just require putting the website URL for running the tests successfully. There must be no failures on your website especially after you launch it.
Conclusion
When you are completely satisfied with checking & completing all these steps as mentioned above, you can go live. Taking a quick glance at the WordPress launch checklist is always recommended to avoid all kinds of risks.
One tip to follow – never forget to turn off the Coming Soon plugin before going live. In case you find all this overwhelming & challenging, you can choose to hire a WordPress developer who will check everything for you.
At our end, we guarantee you the best of the services. Connect with us today.

Popular FAQ:
How to make a WordPress website live?
Craft a new MySQL database for the website from the control panel of the hosting account – trade in the preceding exported database to server – modify the website's URL – change database details in WP-config.php file– update links & image paths.
Which hosting is suitable for launching a WordPress Website?
Bluehost is the most suitable for launching a WordPress Website. You can also select Godaddy for your website.
What is the difference between a Website and a Blog?
Blogs are also a kind of website. The main difference between a website & a blog is that new content is regularly updated in blogs in contrast to websites.
Can I launch my WordPress website by myself or developer needed?
DIY is possible but it is always recommended to get professional help from teams who have gathered experience in this field.