How Much Does It Cost to Develop an Education App like Udemy?
Do you know which is the Best Education App? Well, one of the best ones is Udemy. Let's find out Cost to Develop an Education App like Udemy!
Apps have become a significant part of our lives. From shopping to studying people love to use apps to get a better user interface. So, when it comes to online study, the results are the same.
People are shifting towards e-learning more likely. There are several e-learning apps there Udemy is one of them.
If you also want to develop an app like udemy, you need to know the Cost to Develop Apps like Udemy. Before learning about the cost of creating an app it is very important to understand what Udemy is and what all it does for the users?
What is Udemy?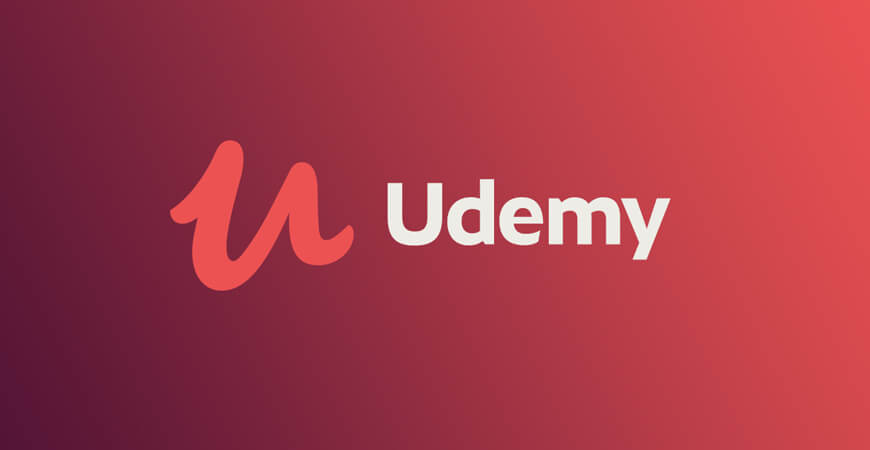 Education is touching the new limits of the sky nowadays. It is becoming limitless and restriction less day by day. People are getting educated online on whether to pass the exams or to grow their professional skills.
Udemy is an app that provides the best interface to the people to learn, irrespective of going to the classrooms and without the age restrictions or the time boundaries.
This app is providing the best learning interface to the users on different devices like mobile phones, desktop, or tablet.
This app is moving the people towards an innovative phase by providing so many courses online. You will be surprised to know that the app gets installed in around 190 countries all over the world and it has around 20k instructor to educate the students or other people online.
Furthermore, it is the world's highest on-demand online learning platform. In addition to that Udemy for businesses is available for the android as well as for iOS.
Udemy has made it why can't you make a website like udemy? If you are a professional and have a good knowledge of any course you can educate the people online by charging a little course fee or maybe for free initially.
You have to do things like that at the beginning of the marketing of your courses.
Do you know the success story of Udemy?
Before moving forward, you should know the success story of Udemy. It was founded by Eren Bali in 2009. The headquarter of Udemy is in San Francisco. They knew the power of the internet and they utilized it very well.
Initially, they started providing e-learning to the users free of the cost. They developed a udemy mobile app, udemy ios app, and provided the best online learning interface to the audience.
They were very well aware of the power of the internet in the future that's why that focused a lot on the udemy app development, and then they monetized the installation of this app.
Furthermore, udemy pricing is also very justifying as it provides 80K+ online courses. Besides that, the app has around 35M users in the world.
You will see a clear udemy price increase because of higher demand. So, it's very beneficial if you are also thinking to develop a udemy clone.
Why should you make an App like Udemy?
Before building the app like udemy you should know the purpose of doing that. Are you clear with the thought that why should you build an app like udemy? Well, there are several reasons for building the app like udemy, let us discuss them.
People are shifting towards online platforms like anything. They are changing their ways of learning and e-learning has been becoming a trend. So it will be a long-lasting business if you develop an app compatible with udemy.
But the condition is that you should put the best efforts on the content. App development is not the only thing that is required.
Now the next benefit of apps like udemy is that there are no age restrictions on e-learning. Because of this advantage, professional people of every age get the privilege to learn the new skills to get growth in their professional careers.
This increases the chances of getting more and more traffic. Because of digitalization and easy access to the internet in the future online education business has a very bright future.
These are the legitimate reasons that your decision of making an e-learning app is a smart decision. All you need to do is, to prosecute it with a perfect plan.
Now you know about udemy you must have been curious to know about the cost of creating an app like Udemy. Well in the below-given paragraph you will get some insights into the cost from the mobile app development company or enterprise architecture consultancy. However, developing cost may vary slightly.
How Much is the Approximate Cost of Creating an App like Udemy?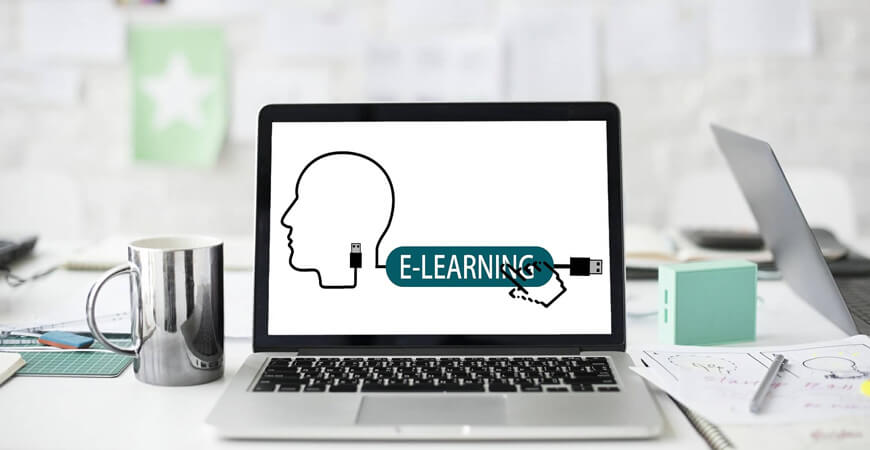 To make an app like udemy you need to have an idea of the cost in advance. Nobody can predict it exactly but it depends most likely on the android or iPhone App Development Company that you are hiring.
If you are in the USA and hiring the development company there then the cost can be between 99 USD to 260 USD approximately.
On the other hand, if you are getting it done by Asian web development companies, the developing charges will be between 20 USD to 100 USD. However various factors affect the cost of development. Let us discuss them as well.
Factors Affecting the Cost of Apps like Udemy?
App Features
Content elements
Interactivity and the design of the app
App Features:
It starts with the user's registration and the profile management of the instructor and the learner.
The next is the desktop management of the learner and the user.
After that, directing the search engine towards the program course
The next app feature is the categorization of the program courses streamwise.
Proper filtration of the courses and their fee and duration like parameters
After that recommendation of the courses is also important.
Mock test feature
Providing online certification
Option for webinars
Next is pushing an online notification
The option of online payment gateways
Option to chat with Chabot
Control over the admin panel.
Advanced Features:
Premium version pupation
New arrival courses coupons
Support for career guidance
Provide a download option for downloading the course
Provide rate and review options in the app.
After that the development of the multi-level design and user interaction
Who all will be involved in the Process of Development?
First of all, a project manager is needed to handle the project.
After that, a business analyst is required.
Besides, that backend developer is required.
Next is the UI/UX requirement.
Besides that other people also needed to be hired. In case you are thinking to hire each of them, you are wrong. It will cost a lot for you. In this case scenario, you should hire an android app development company for you.
What are the Top Benefits of Apps like Udemy?
You should know the benefits of apps like Udemy.
You can re-target the students or people who have viewed your online courses once.
On sites like udemy, you can do the segmentation of the students based on their past purchases or interests.
Besides that, you can target the students who have viewed online courses like udemy. You can send them e-mails to get the udemy similar
In addition to that sites like udemy provide a chance to the students or people of any age to increase their skills.
You should try to adapt to the udemy pricing policy as well. Udemy for business pricing is very reasonable.
What are the Features of Udemy?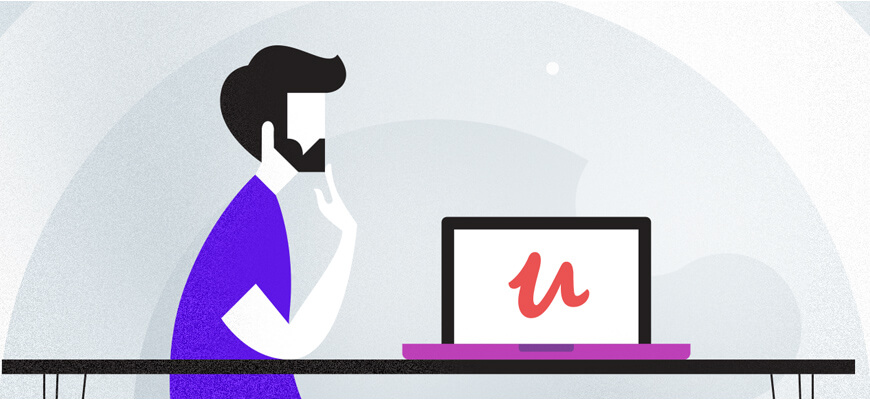 Before knowing udemy for the business cost you must know features of udemy only then you will be able to develop an app like udemy.
Variety of Courses:
The first feature of udemy is that it offers you several educational and professional online courses on a single platform. From music to software development you will get everything on udemy. There are so many sub-categories of a single course, now you can imagine how long the chain of the online courses on udemy is.
No pre-qualification test is Required:
The next feature of udemy education is that it requires no passing or eligibility test to get an online course. Anybody who wants to join the course can join it easily.
Device Flexibility:
Another best feature of Udemy is that you get device flexibility. You can use the udemy android app on any suitable device. Whether it is a desktop or android mobile, tablet, or iPhone, you will get excellent user experience.
Affordable to Everyone:
In addition to all the above features of udemy being affordable is the next best feature of this app. You won't believe how much does it Cost to Develop App like Udemy? It has very reasonable prices for its learners. You should follow udemy for business cost, it offers around 10% of its business courses free to its users. That's amazing.
Do you know which is better udemy or courser?
Courser is another online education platform that was founded in 2012. It is most likely to Udemy but if you ask me which is better udemy or courser, then udemy is the best till now.
Why should you Hire an App Development Company to get an App like Udemy?
There are various advantages of hiring the best app development company to make an app like udemy.
First of all, you get rid of all the hassle.
After that, you will save a lot of money. You don't have to spend extra money to hire people separately. Every service will be available on one platform. In short, it is a budget-friendly process.
The next benefit of hiring an app development company is to get your work done by the well-experienced experts. You will get an excellent app development and best user interface.
If you will hire an in-house team, it will take extra effort to train them. But an app development company already has experts. It will save your time and efforts as well.
Conclusion
The conclusion of the whole discussion is if you want to get an app like udemy developed, you should hire the best Hire iPhone App Developer or android developer company. Online education has to spread more than anything all over the globe.
In this situation, you must also go with the idea of e-learning app development. People love to learn new skills to advance their knowledge. You can also add other innovative ideas to make your app better than the rest of the available apps.
All you need to find a good development company and tell them your needs and requirements. They will easily create an app like udemy for you. And you can also get millions of app installs.
But it will be possible if you have better content with other features. Besides that marketing of the app also matter. The way you are promoting your app matters a lot. Most of the development companies provide digital marketing services as well. You can check with the happy developing!

Popular FAQ:
How much does it cost to develop an app like Udemy?
Considering all the app features, and to copy app like Udemy, may cost you nearly be between 35000 USD- 1.2 million USD. The factors affecting the cost can vary according to the choice of features, development country, and platform.
Which is better; Udemy or Coursera?
An educational app is a unique irrespective of being Udemy or Coursera. Both of them have some salient features which come very handy for the students. However, when it comes to making a choice Udemy will definitely have an edge over Coursera.
What is the technology slack of Udemy?
Udemy's tech slack includes AngularJS, Bootstrap, Cloudflare, Comodo SSL, Datadog, Django, Elasticsearch, Fastly, GlobalSign, HTML5, Jenkins, jQuery, Memcached, MySQL, Nginx, PHP, Python, Raven.js, Redis, Sentry, Symantec SSL, Zencoder.
Who is the Biggest Competitor of Udemy?
The biggest competitor of Udemy can be seen in Coursera. It offers course programs on similar lines. Other than that, it also has a huge student follower database.
Who is the Founder of Udemy?
Mr. Gagan Biyani is the brain behind the invention of the revolutionary education app Udemy.