How much does It Cost to Develop an App like Youtube?
Rome was not built in a day. We have heard this saying multiple times over the years. The proverb rightfully applies to all the industry giants like Google, Amazon, Facebook, Alibaba, etc. So, if you dream to create a video website like Youtube, you are right at your place. But before you get all excited and make some wrong decisions in the process, it is good to know beforehand the approximate cost to develop an app like Youtube.
If you have made up your mind then your first instinct will be to approach a mobile app development company for the same. We agree that it is the right thing to do but you also need to have some knowledge beforehand.
For instance, the revenue streams of apps like Youtube, the required features, and on what basis the final cost of development is decided.
Don't worry, this blog will not only answer your question of how to create an app like Youtube but will also provide you with all the other necessary information.
Business Model of Video Sites like YouTube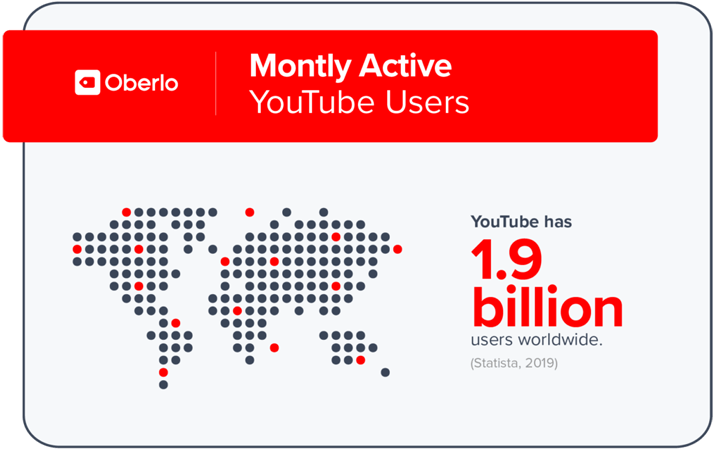 You can continue to run a video hosting website only if you are earning revenue from it. Besides the ultimate aim of any such website is to earn revenue.
It is inevitable that you need to keep your video sites like Youtube free for the audience to attract a large number of them. Their main source of revenue are advertisements. Youtube shows an advertisement every 10-20 minutes because it is already a hit among the audience.
New websites similar to Youtube can't do that so they will have to search for new revenue streams.  Once you have achieved a steady audience, slowly start with advertisements and paid content.
Are you not sure about what we just told you? Do you know how or why Google purchased Youtube long before it became popular?
When Youtube was launched there was practically no content on the sit. Few people knew about it and even fewer wanted to use it. However, Google in spite of having a similar service of its own saw the potential and purchased Youtube for $1.65 billion.
It is because Youtube offered all of the following things for free:
Unlimited videos in maximum resolution
Video-on-demand and live broadcast
Personal recommendations to each user using AI
Video streaming without buffering on different bandwidths and different devices
Streaming servers and data centers around the world
After all these offerings for free, it is no surprise that Youtube has a monopoly in the market. So, the gist of it all is that if you choose the right revenue model for your website similar to Youtube, success is not very far off.
Use the Disadvantage to Your Advantage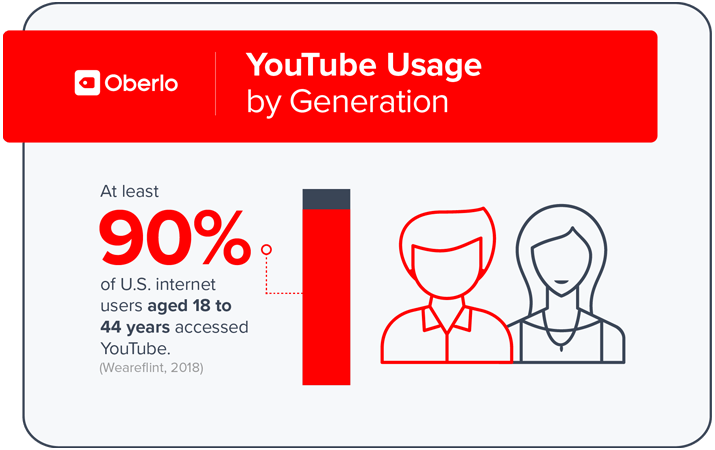 We know you are eager to know the cost to develop an app like Youtube, but this blog will act as a complete guide to help you achieve success when you finally launch video platforms like Youtube.
We have heard it so many times that nothing in this world is perfect. The same applies to Youtube. Even though Youtube has not focused its services on
any target audience and has become a platform of the masses, you can use this too for your advantage. How? You can aim at a certain target group or audience. Who knows your idea of creating video streaming sites like Youtube could end up defeating the original one.
If you don't believe this, here are some video streaming sites that adopted the same strategy:
Netflix chose the niche of movies and TV shows
Twitch is all about video games
Metacafe focuses on short entertainment clips
Pornhub decided on 18+ content
Must-Have Features in Sites Similar to YouTube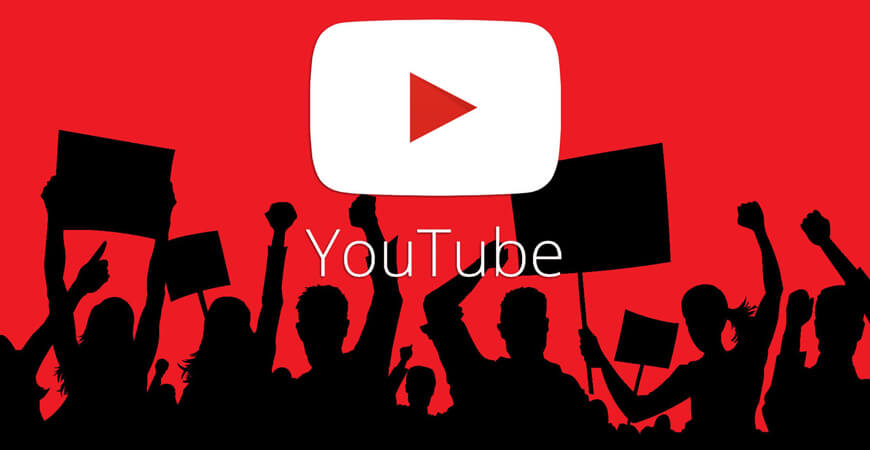 The number of features constitutes a majority of the total cost to develop an app like Youtube. Following are the main features of Youtube that you should be having in your app:
Playback – Since 2015, Youtube can be accessed without the help of external plugins irrespective of the device or browser.
Uploading – Youtube allows its registered members to upload videos from any device from which they can access Youtube. A video of up to 12 hours can be uploaded.
Video Quality – The users can view videos on Youtube in different quality levels from standard to high quality. Also, there is an option to change the video quality as per convenience.
Live Streaming – The registered users have the option of live streaming on Youtube.
Community – It is a social-media based feature. Users can post comments and images in a community tab.
Content Accessibility – A user can use the videos on Youtube in other websites with the help of HTML that the original video has.
Platform – Youtube is available on various platforms either as a website or mobile app.
Localization – A unique interface in different countries is known as localization. It helps Youtube in preventing the upload of any illegal videos.
Cost to Develop an App Like YouTube: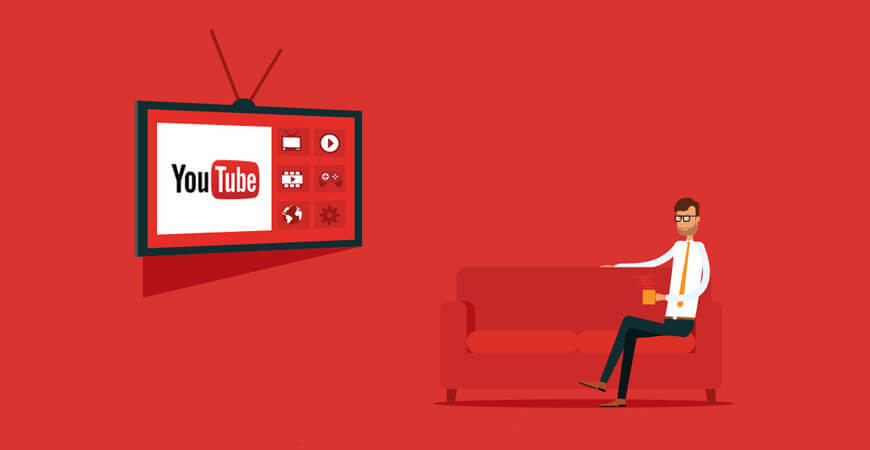 We have already discussed features to be included in Youtube similar sites. Even though it is one of the major factors to affect the cost to develop an app like Youtube, we have bifurcated in the cost below on the basis of development stages.
Planning
You will need a lot of commitment to creating other platforms like Youtube. Planning is the groundwork for your project. You need to plan for a website that has better features than Youtube.
If the resources to start building the website are already available then this stage will cost you the minimum and somewhere between $0 to $500.
Wireframes
Wireframe provides a base for the UX designers to create your screens. On the other hand, sitemaps present the systematic view of a website. It will help users to navigate through the website.
You can call wireframes the floor plan of a project and include the design and content flow in it. The approximate cost for this stage in the development process can be $0 to $1000.
Design
The design stage will have a precise plan for developing the website. A developer will need the template of the website, content, and other technical aspects to be included.
In the entire process, the virtual design will play a crucial role. From the total cost to develop an app like Youtube, the cost of designing will be around $1000 to $2000.
Development
It is not necessary that a developer is good at multiple coding languages. So, he may have to hire someone to do the job. The same applies to server-side developers. Even if you hire a team of developers, you may need to hire server-side developers separately.
Therefore, as mentioned earlier depending on the number of features, the development phase will cost you around $2500 to $3000.
Website Content
The role of content in increasing the popularity of a website is inevitable. If the developers can write content for you, it is well and good.
If not you may have to hire a content writer who will cost you somewhere between $250 to $500.
Client Documents
A website similar to Youtube requires client documents for storing any digital file. For file sharing, you will have to purchase cloud storage. Its minimum cost is $240-$500.
Testing & Launching
Before launching a website, testing is a step that cannot be missed at any cost. The website can be tested via automated testing or manual testing. Now, after testing comes the launch of your website.
Mind you the launching of your website will also include the advertising costs. The total cost to test and launch your website will vary from $900 to $1000.
Total Cost to Develop an App Like YouTube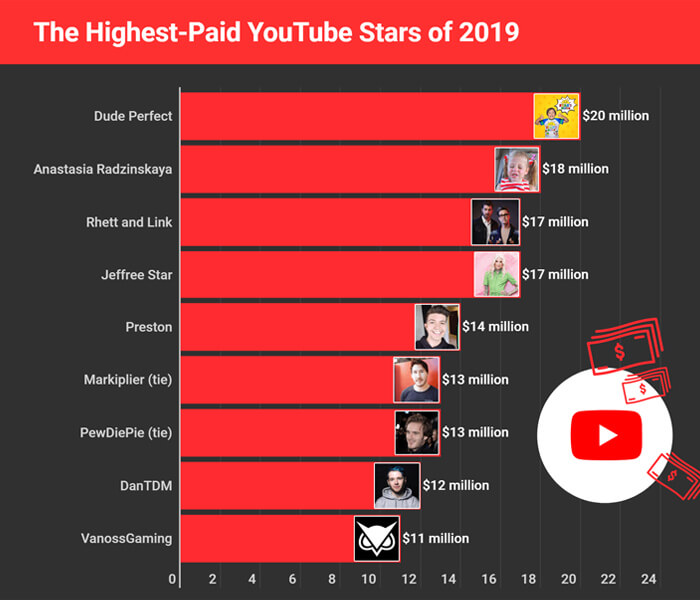 Thus, after taking into consideration all the stages of development and their approximate costs, the total cost to develop an app like Youtube comes to $4700 to $84000.
Yes, we recognize that the price range is quite huge but it is because the total cost involves a lot of factors. Moreover, these factors may also vary depending on the geographical location.
For instance, the location of Android or iPhone app development company that you hire will affect their hourly costs. Therefore, it is recommended you do some research from your end even before you hire a development team.
Do you have any more questions about developing an app like Youtube? Or you have an idea but want to know its feasibility and cost? Whatever your requirement is, drop a brief on [email protected] now!

FAQ:
How much does it cost to develop an app like Youtube?
The cost to develop an app like Youtube can range between $4700 to $84,000 depending on a number of factors.
Can I develop a video streaming app like Youtube?
There are resources and tools available with which you can develop an app like Youtube.
Who is the biggest competitor of Youtube?
Vimeo is the biggest competitor of Youtube.
Who has the biggest fan following on Youtube?
PewDiePie has the biggest fan following on Youtube.