Best 2020 Apps for Android (June 2020)
Do you which Android Apps are popular in 2020? Let's find out the Best Android Apps!
By creating a ranking of the best applications, everyone creates it subjectively. He chooses the applications, the most common of which are busty and which bring him the most benefits or entertainment.
In this article, you will be able to read about popular applications that many people praise. These applications often make life easier and allow for more options.
Best Android Apps of 2020: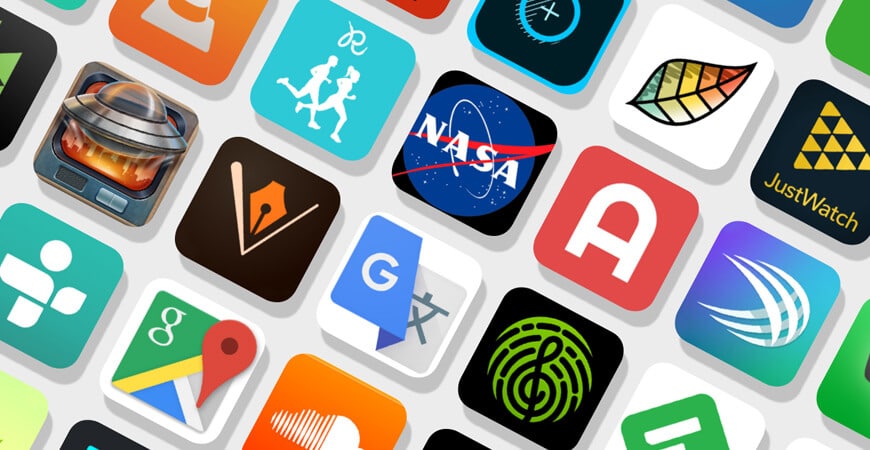 #1. Endomondo
Sport is healthy, and nothing motivates further efforts than watching our progress. The most known and refined application I know is Endomondo.
It allows you to track our results on an ongoing basis, save them in the application's memory, and use it regardless of the device you are currently using. Storing data outside the device is a salvation for those who, like me, often change their smartphones.
#2. Spotify
I don't need to present this application to anyone. Streaming services have changed the way we listen to music, and hardly anyone has time to download entire albums.
Although there are several similar services available on Android, I value Spotify every day the most – mainly due to the wide selection of podcasts. In the free version, we can't use an unlimited number of skips and we have to reckon with ads, but you can get used to it.
However, if they bother you a lot, I recommend a family account, thanks to which you can save a lot of money.
#3. Evernote
You don't live by organizing tasks right? Evernote is definitely one of the best (if not the best) notebook for Android and thus a brilliant companion at work. It will work every time you have a quick note of anything.
You are not limited to just the text: you can enter a handwritten entry or even a voice note. A thought occurred to you and you want to associate a reminder with it? There is no problem – this is also possible in Evernote.
The great advantage of Evernote is that you can use the benefits of this application not only in professional applications but also in everyday life, at school, wherever you need notes.
To-do lists will not let you forget anything while shopping, and the ability to share notes and the availability of Evernote on computers, tablets, telephones (almost everywhere) will ensure you that you'll never be cut off from the thoughts you have shed on electronic paper.
#4. Lightroom
Lightroom in the PC / Mac version is a powerful tool that allows professional photo processing. The Android mobile application has some of these possibilities, but in practice it allows you to make all the corrections you need outside the home when you don't have access to a computer.
DNG photographs also support this program. You can edit the entire collection of photos, e.g. from holidays, in high quality.
#5. BitDwonloader
When discussing the best android applications, it's worth mentioning bitdownloader.com. It is an application that will allow you to download any video from Youtube.
Are you tired of YouTube not running in the background and want to listen to music? Use Bitdownloader and you'll never have to bother with the YouTube screen running to listen to the music. You will be able to use it directly on your phone for free and you will be able to turn it on at any time.
Bitdownloader can also be helpful when you embark on a plane trip. If you like watching movies on the popular streaming service, you can download all movies using this application and watch what you have just downloaded.
#6. Microsoft Launcher
Microsoft Launcher gives the opportunity to strongly change not only the appearance but also the operation of the system. It introduces a number of corrections and improvements, thanks to which it enjoys the positive opinions of many users.
Also, It looks attractive and modern and introduces new functionality, such as an additional page on the left from the main desktop in which, after logging in to your Microsoft account, you can not only view scheduled events from your calendar but also read selected messages (something like simple RSS reader).
It does not load the system, works quickly, and looks nice. Try it yourself!
#7. 1Weather
The 1Weather program is also a service that already enjoys considerable recognition. The application has a slightly more developed interface, which is an interesting element of the background, which is to depict the current weather conditions. Animations look good – incl. sunrise and sunset or moon phases.
1Weather displays information about current conditions, a 48-hour forecast, and 7-day forecasts for up to 12-week forecast. Users can assign several locations in it, and the program constantly tracks the location of the phone.
There were also several types of widgets to choose from or notifications that regularly hit the notification bar.
A big advantage of 1Weather is a simple system for sharing information about weather conditions, which can be sent to your family or friends by SMS, email, or via Facebook. The program is free, but users must watch ads (you can turn them off for a fee).
Conclusion
Here, we have listed the Top 7 popular Android Apps of 2020. Let me know what's your best Android Application in 2020. Write the name in the comment section.