15 Beautiful Apps for Instagram Stories | 21Twelve Interactive
Instagram is a popular app among millennials. You can see youngsters always using it to follow their favorite celebrities or post pictures.
Instagram stories have become a popular means of spreading a message. So, why wouldn't a brand use it too? Brands use Instagram stories for marketing because 500 million people use it every day.
That is a lot of audiences, right? The apps for Instagram stories have made it easier for brands to post engaging content. By now you have may have understood what this blog is about. We have put together a list of best apps for Instagram stories.
Currently, there are a lot of story apps in the market. If you do sufficient market research and hire the right mobile app development company, your app will succeed in the market.
Check out the top story editor apps for some inspiration.
15 Brilliant Apps For Instagram Stories in 2020:
#1. Unfold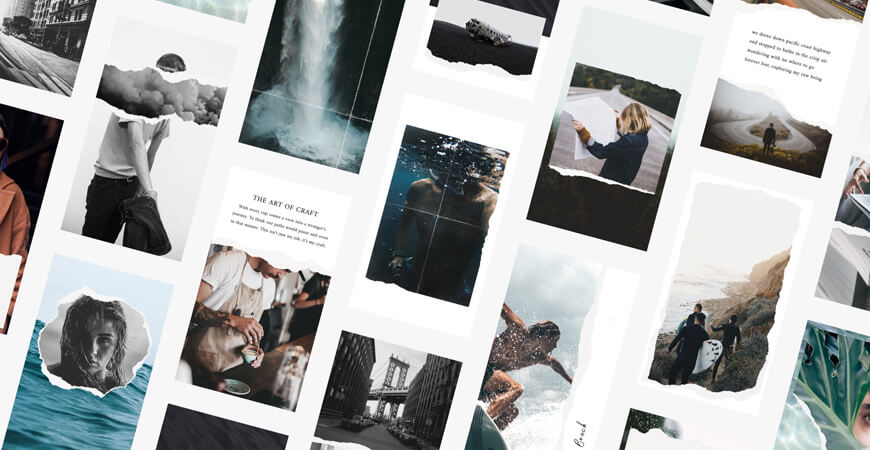 It is among the most popular apps for creating Instagram stories. Unfold has a rating of 4.9 stars. The app comes with a minimal and classy Instagram story template.
The templates make it easy for content marketers/users to post in a clean and modern style. Also, you can craft beautiful collages for your Instagram stories. There is an option to add photos, videos, and mix text in a single story.
Price: Free but with some paid features
Noteworthy Features:
25 free templates
90 premium templates
Advanced text options
Photos and videos compatibility
#2. InShot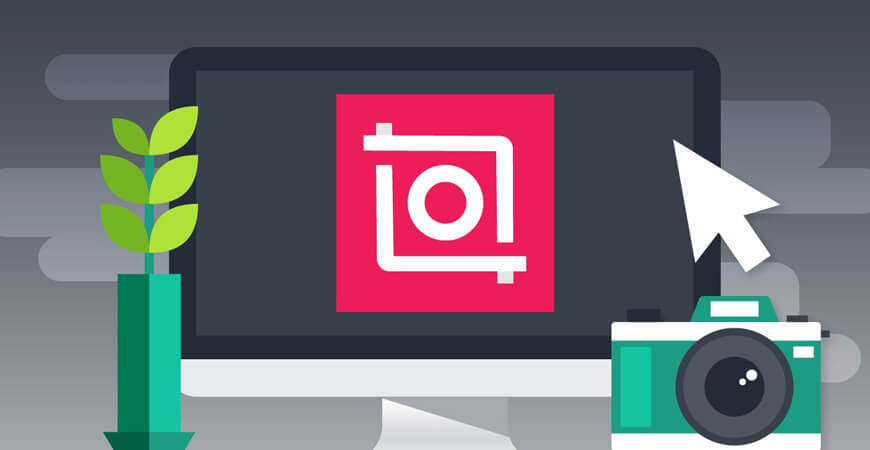 Inshot is one of the multi-purpose apps for Instagram stories. You can edit photos or create videos to post to your story. Also, there is an option to create collages.
InShot belongs to the list of highest-rated apps for iOS & Android. The reason is its feature list for photos and videos. The unique aspect is that it is a picture editor with music.
Make sure that you set the canvas proportion to 9:16 before editing any further. The drawback is that the free version will show ads and includes a watermark to all the posts.
Price: Free but with some paid features
Noteworthy Features:
Comprehensive photo & video editing tools. Icons, filters, and speed-control are available.
Readymade templates for photo collages
Option to add music to videos & background in photos
#3. Hype-Type
Hype-Type belongs to the category of apps for animated Instagram stories. You can add animated texts, boomerangs, videos, and GIFs.
There is an option to experiment with different types of fonts and styles. Unfortunately, you cannot customize the font or colors.
In spite of that, Hype-Type is a great Instagram story maker app. The message you create with its help will stand out from the competitors and get the users' attention.
Price: Free but with some paid features
Noteworthy Features:
A broad range of fonts & text animations
Photos & videos compatibility
User-friendly
#4. Adobe Spark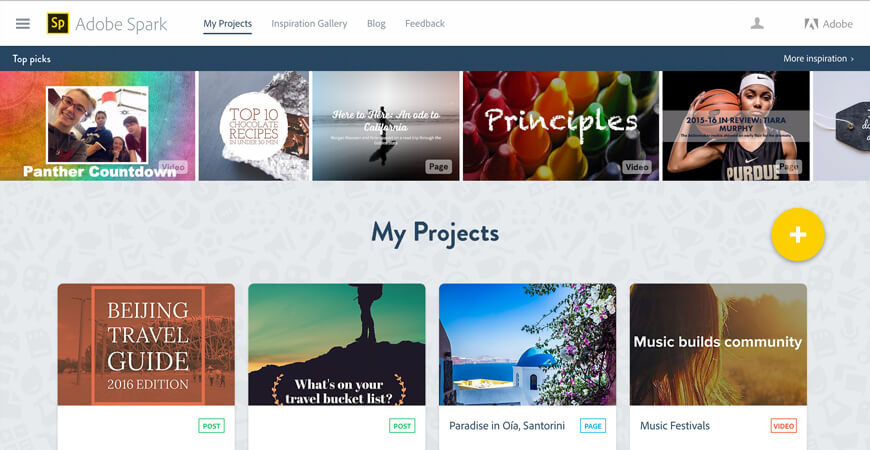 Adobe Spark is one of the great apps for Instagram stories. It belongs to the category of apps to combine photos.
You can add video clips or combine pictures to make an Instagram story in the form of video. Adobe Spark is user-friendly and doesn't require designing experience. It is a popular video effects app as there are various options to add effects.
You can add sounds from either your phone or from the app's collection.
Price: Free. The option of paid subscriptions
Noteworthy Features:
Spark Video will allow you to combine videos for creating engaging stories. There is an option to add sounds, effects, animations, and much more.
You can create visually appealing infographics with Spark Posts. You can create them for any platform. Option to edit images, find stock photos and include typography.
#5. Canva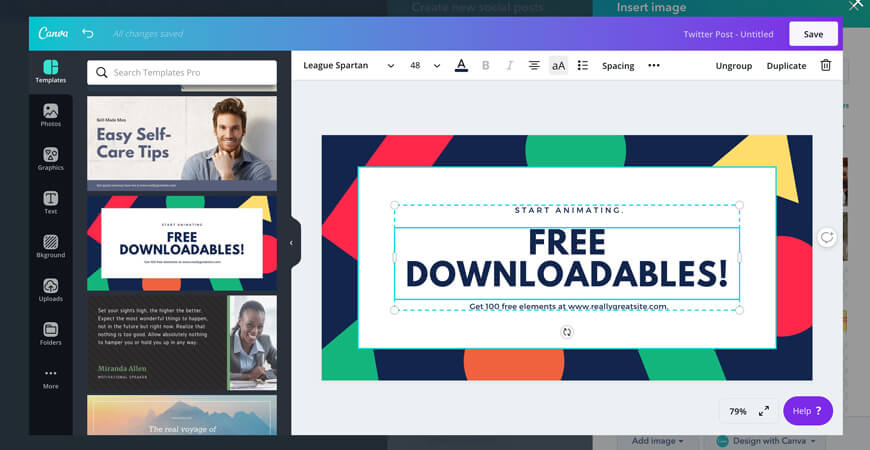 Do you want to edit your story quickly? Then Canva is for you! Canva is one of the Instagram apps for stories that are quick and easy to use. Again it has 4.9 stars on the play store.
The app will allow you to customize almost every aspect of your Instagram story. It is possible with the help of graphics, fonts, frames, and stock photos.
Last but not least, it comes with templates for every social media platform. Canva is a must-have from all the photo filter apps.
Price: Free. The option of some paid features
Noteworthy Features:
More than 60,000 templates
More than 1 million background photos
The app comes with grids and other designing tools
Wide range of options for textures, stickers, frames, icons, and badges
#6. Clipomatic
Many people watch Instagram videos without turning on the sound. Therefore, captions are extremely important. Clipomatic app will convert everything you say into live captions.
You need to hit record and speak clearly. The words will appear in an overlaid manner on the video. The best part is that it can work with 30+ languages.
None of the apps for Instagram stories are perfect. But there is an option to edit the captions after recording.
Price: $4.99 US
Noteworthy Features:
Smart Video Editor with automatic captioning
40 languages are available
Wide range of typography options
It works on multiple platforms
The option of visual filters
#7. Over
Are you always on the go? Then you need the Over app to edit the Instagram story. The app comes with innumerable fonts, stickers, templates, and graphics.
You have the option to use readymade apps design templates or create one. Also, the app will allow you to overlay photos/videos with texts or graphics. You can use the overlay feature to engage your audience.
The means of engagement can be offers, Q & A's, or announcements. Over is an advanced app, so you may need some time to learn it.
Price: Free. The option of paid subscriptions
Noteworthy Features:
Wide range of stickers, fonts, backgrounds, and much more
A library of templates
Option to add unlimited photos on a canvas
You can craft content in multiple formats like ads, social media posts, and posters
#8. Jumprope
Jump Rope is primarily an Instagram video maker app. It was created for making "how-to" videos. Such videos are an amazing way to engage your audience.
The videos may belong to any category like fitness, beauty, recipes, or tutorials. There are very few apps for Instagram stories that help you to create each step of the tutorial in a sequence.
You can adjust the speed, add text, or edit the background music. Jump Rope is a one-stop Instagram video editor.
Price: Free
Noteworthy Features:
Customize templates at every step
Easy to use editing tools like voiceover, filters, and time-lapse
Option to add animations, patterns, colors, and music
Highlight products in a shoppable format
#9. VSCO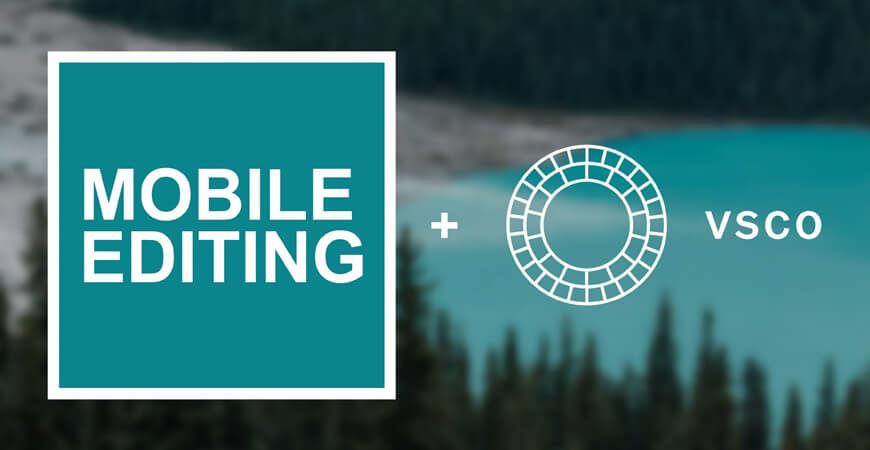 Instagram filters may sometimes feel repetitive. If you feel the same then check out VSCO. It is a free app with retro-style filters.
The filters will make your pictures look like they were clicked on a Polaroid camera. What's more? You can adjust every filter as per your choice. If you find one filter that you love, then you can use it on all your stories.
The consistent use of filters will also help you manage the branding.  Not to forget, the app also has basic editing tools. So, you can do all the edits from a single app and save time.
Price: Free. Video editing available only with a paid version.
Noteworthy Features:
10 free editing presets
More than 170 paid presets
Advance editing tools for videos too
Film X feature to create vintage content Polaroid style
Tips and tutorials to guide the users
#10. Microsoft Hyperlapse
Are you a fan of time-lapse videos? Microsoft Hyperlapse is a perfect choice! You can easily create time-lapse videos and post them on your Instagram story.
If you don't want to create one, then use it to modify the speed of existing videos. You can record a time-lapse video of up to 20 minutes. The limit to increase the speed of videos is up to 32 times the normal speed.
Price: Free
Noteworthy Features:
Option to choose from 1x to 32x normal speed
720 & 1080px HD support
Hyperlapse of any video
#11. 8mm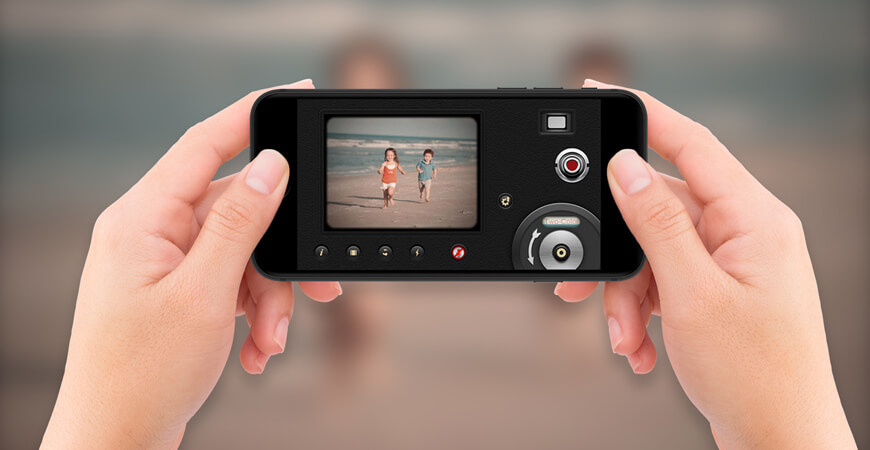 8mm is a vintage camera app. You can record videos like a retro 8mm camera. If you want to create Instagram video stories in a retro fashion then it is for you.
8mm is one of the few apps for Instagram stories that allows editing of the videos from the gallery too. It is available only for iOS right now.
Price: $4.49 US
Noteworthy Features:
Up to 4K HD recording support
8 distinctive lenses
13 retro film styles
Live edits/effects to existing footage
#12. CutStory
Again CutStory is available only for iOS. One of the problems while posting a video story is its length. The video story should be less than 15 seconds.
CutStory solves that problem. You can cut your long video into short clips of 15 seconds with this app. Once that is done, you can create a stream of such 15 seconds videos.
Then you can post the stream directly as an Instagram story.
Price: Free. The option of some paid features
Noteworthy Features:
Reduce the length of long clips into Instagram-length clips
You can export videos without compressing
Videos recorded more than 24 hours ago can also be posted
Compatible with all video formats
#13. Typorama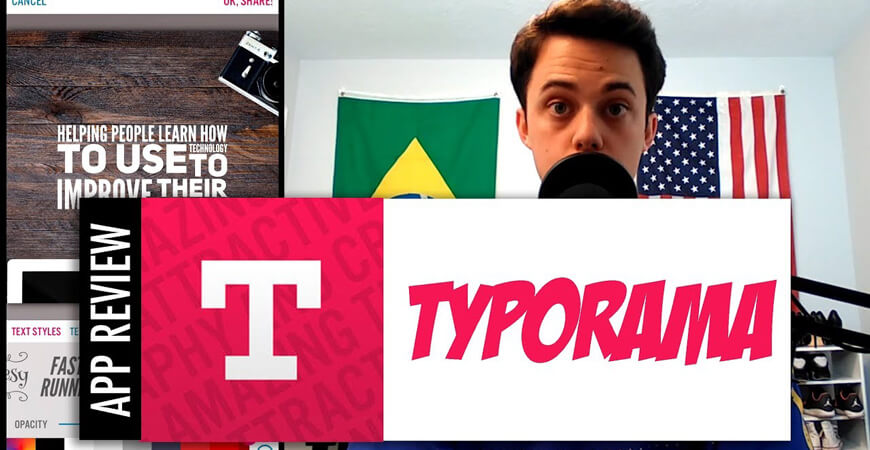 Texts are equally important in an Instagram story. Are you planning to engage your audience mostly with texts? Then Typorama is one of the must-have apps for Instagram stories.
You can create beautiful typography easily. Start by selecting a background and type the message. Typorama offers a wide variety of typographic layouts along with different fonts and typeface options.
The app also comes with advanced text tools and photo editing features. This app has everything you need to make background images look beautiful.
Price: Free
Noteworthy Features:
50+ typographic styles
100+ typefaces & fonts
Advance text styling tools
A range of quotes to use in stories
Thousands of stock images
Text enhancement features
#14. Prisma Photo Editor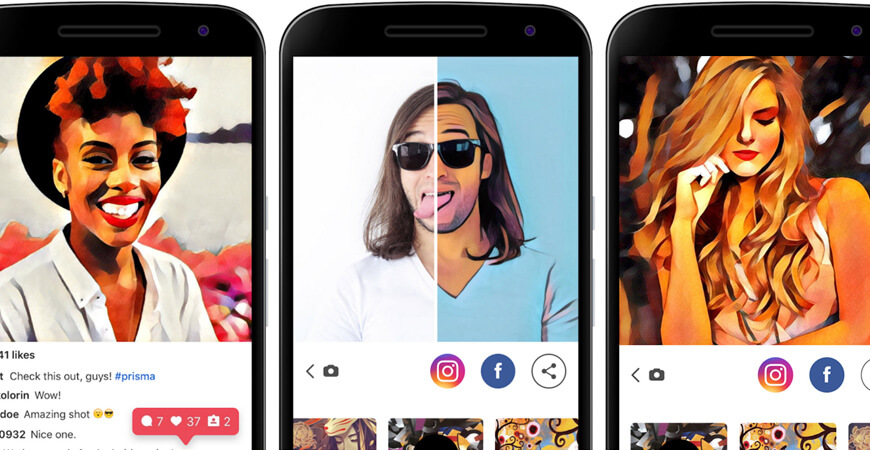 Prisma is already a popular editing app. It will help you turn your photos into an artistic version. The app has 300+ filters that you can adjust for creating a perfect effect.
Most of the filters are available for free. If you want access to the full range of filters then be ready to pay $1.99/month.
Price: Free. The option of a monthly subscription
Noteworthy Features:
300+ art styles
Find new filters daily
Creator's community
#15. Foodie
The name of this Instagram story app explains itself. Foodie app is a savior for food bloggers. You can choose from more than 30 filters options.
Also, all the editing tools are crafted especially for food pictures. As a food blogger, a perfect picture of the delicacies is important. Capture the perfect top view photo with the Foodie app.
Price: Free
Noteworthy Features:
30+ professional live quality features
Smart guide feature to click top-down pictures of food
Live filters to click videos
Diverse filters and detailed editing options
Conclusion
That is all on apps for Instagram stories. As there are a wide variety of apps for the purpose, it is important to choose the right one.
The right app will solve the purpose for you and make your stories look engaging. If you plan to make an Instagram story app, then consult an expert Android/iPad app development company.
Choose the platform for your app carefully. The choice of platform should primarily depend on your target audience. Discuss the project ideas in detail with your development partner to implement it.
Let us know your Instagram story app idea on [email protected]!

FAQ:
What are the best apps for Instagram stories?
The best apps for Instagram stories are Unfold, InShot, Adobe Spark, and Prisma Photo Editor.
Which top apps are free to use for Instagram stories?
The top free apps are Foodie, Prisma Photo Editor, Typorama, and CutStory.
What are the benefits if you are using Instagram stories apps?
Instagram stories apps will make the stories attractive and engaging. Such Instagram stories will in turn increase the customer engagement rate.
Do you think Instagram stories apps will level up your content?
Yes, Instagram stories app will level up the content.