15 Best WordPress SEO Plugins & Tools to Try Now
It has become inevitable to make WordPress blogs search engine friendly. That's because search engines are now a major source of traffic for any website.
You may or may not know the SEO practices to maintain the ranking of your website. In that case, SEO tools will come to your rescue. What are SEO tools? SEO tools will identify the potential of your website and provide insights into various SEO tactics.
If you are looking for WordPress SEO plugins, then you are on the right page. This blog is about the best SEO plugin WordPress. To get experts' opinions on the suitable plugin for your site, hire WordPress CMS developer.
Best WordPress SEO Plugins for 2020:
1. Yoast SEO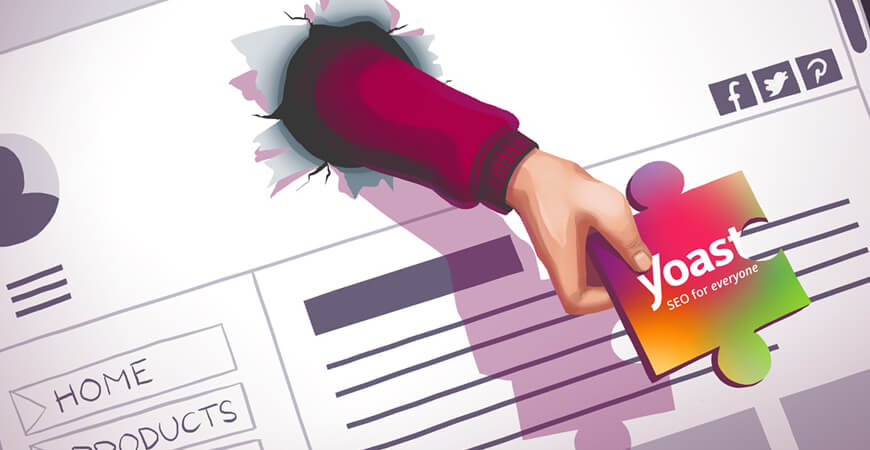 Yoast SEO is the best SEO plugin for WordPress for a reason. You can improvise your site's SEO by posting better content and optimizing the site.
If you want to do both then Yoast SEO is for you! It allows you to easily include SEO title and description to multiple posts of your website. Also, it automatically generates XML sitemaps.
Search engines can easily crawl your website with the help of XML sitemaps. This plugin will make sure that you are on the right track for your SEO.
Top Features:
Page analysis tool
Automated XML Sitemaps generation
Technical WordPress Search Engine Optimization
2. SEMRush

SEMRush is overall one of the best SEO WordPress plugins. Professional SEO experts, bloggers, and businesses of all sizes use it.
SEMRush is one of those WordPress SEO plugins that offers a comprehensive set of tools to increase your website traffic. You can find organic keywords and do a competitors' analysis.
Such analysis will help you improve your content strategy and gain an edge over the competitors. The SEMRush SEO Writing Assistant tool will integrate with WordPress.
The integration will enable you to write more SEO-friendly content.
Top Features:
Optimize existing blogs with an on-page SEO checker
Improve the website's technical SEO with Site Audit
Analyze the brand's outreach with Brand Monitoring Tool
3. Google Search Console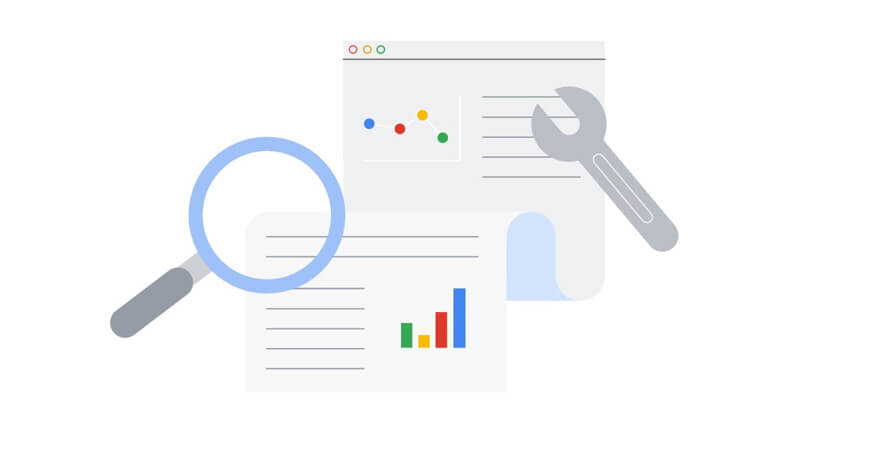 It is one of the free SEO tools. Google Search Console by Google is for the website owners to monitor and maintain their position in the search engine results.
It belongs to the list of best SEO tools as it will notify you when Google fails to crawl or index your webpages. You also get recommendations to rectify the crawl errors.
The most important feature is that it tells you the ranking keywords of your website. You can use the keyword data to improve your ranking by optimizing the content.
Top Features:
Search analytics report
Data highlighter
HTML improvements tool
Google Search Console integration with Google Analytics
4. All in one SEO Pack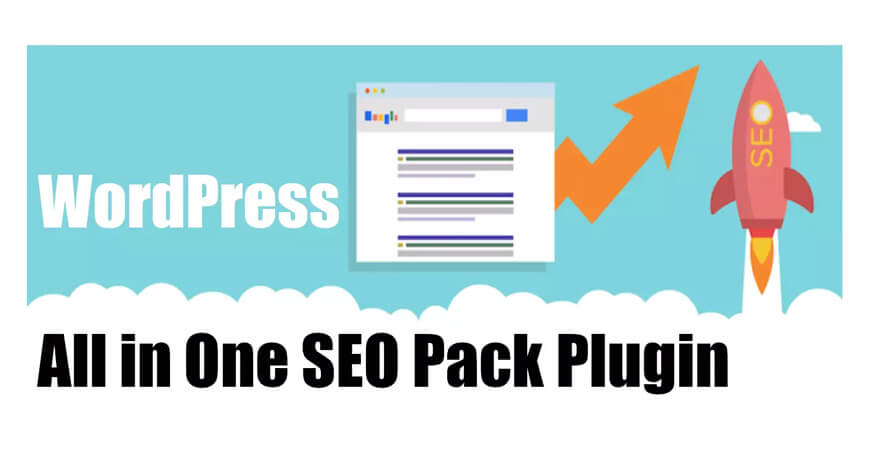 The name of this SEO plugin for WordPress explains everything. If you don't prefer Yoast SEO, then this WordPress SEO plugin is the best alternative.
The plugin is available since 2007. It provides website owners with solutions to various SEO-related challenges. The best part about this plugin is that you don't need any experience to use it.
It is easy to add SEO title and meta tags, open graph meta tags, image sitemaps, and more.
You can also optimize your eCommerce store for SEO. Also, it is affordable to Yoast SEO. Therefore, All in One SEO Pack is one of the best WordPress SEO plugins.
Top Features:
Automatic optimization of titles for various search engines
XML sitemaps & Google Analytics support
Helps avoid duplicate content
Option to override any setting
5. Google Keyword Planner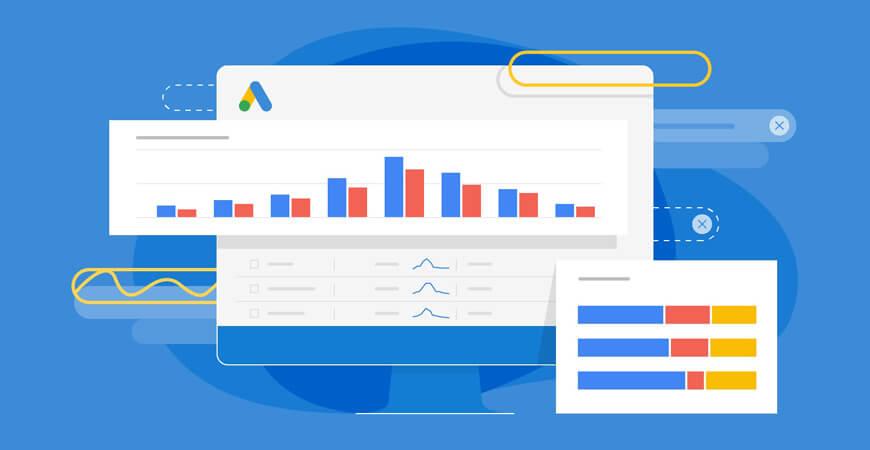 Google knows best about what are people searching online. It is a WordPress SEO plugin that will give you keyword ideas.
What's more? These keyword ideas are from Google itself! It is one of the WordPress SEO plugins that will tell you the keywords worth bidding.
Also, you can choose the right keywords as it shows details of keywords like search volume, difficulty level, and the number of results. The Google Keyword Planner makes it easy for advertisers to plan their upcoming campaigns.
A blogger/content marketer can use this tool to identify important keywords to outshine their competitors.
Top Features:
Keyword suggestions as per a specific time period
Time period comparisons
Custom comparison
Visualize mobile trends
6. Ahrefs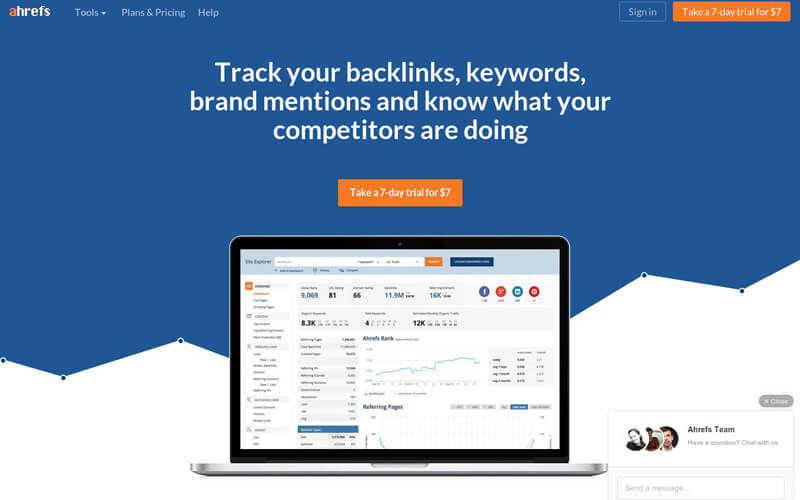 Ahrefs is one of the best SEO plugin WordPress for businesses, marketers, and bloggers. It is a perfect alternative to SEMRush SEO plugin WP. Both the WordPress SEO plugins have similar tools and features.
You can do keyword research, backlink research, competitors analysis, and more. The basic difference between the two is that Ahrefs is better in backlink analysis.
You can get more backlinks with the help of Ahrefs. This plugin is also a better choice to identify duplicate content. Thus, you can optimize the right content to give a boost to your SEO rankings.
Top Features:
Real-time keyword mention alerts
Multi-language keyword rank tracking
Desktop & mobile rank trackers
Link opportunity reports
7. SEOPress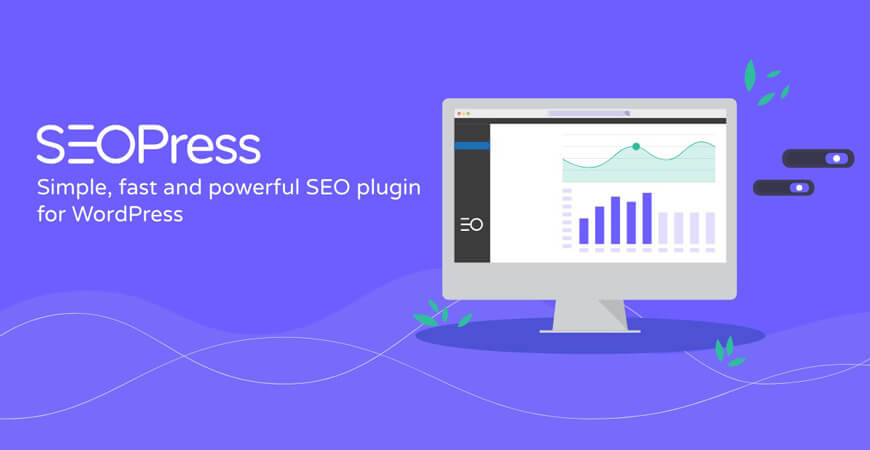 SEOPress is a simple and powerful SEO plugin for WordPress. It is one of the best SEO plugin WordPress as it acts as a one-stop solution. Starting from meta title & description to XML sitemaps, you can monitor everything.
This WordPress SEO plugin is easy to use for beginners. But also has advanced controls for developers with more experience. You can compare it with all the top WordPress SEO plugins available.
Why choose SEOPress? Well, its premium version is cheaper than Yoast SEO's premium version.
Top Features:
A simple installation process
Generation of XML & HTML sitemap
Google Knowledge Graph
Google Analytics Tool
8. Rank Math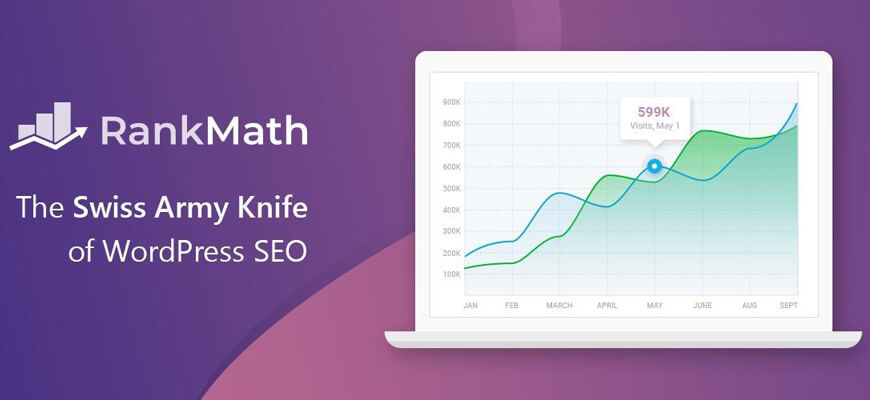 Rank Math is a WordPress SEO plugin that is slowly gaining popularity among users. You can optimize your website for search engines as well as social media.
This SEO WP plugin comes with a setup wizard. The setup wizard will allow you to import data from other SEO plugins for WordPress. Again Rank Math is an alternative for Yoast SEO.
Both of them have a similar set of features. For example, you can easily add meta title & description. Also, the generation of XML sitemap and integration is a common feature.
Top Features:
Easy to understand setup wizard
Google crawl errors
Automated image SEO
SEO analysis tool based on 40 factors
9. All in one Schema Rich Snippets
Rich Snippets is one of the best SEO plugin WordPress as it will make your website stand out. How? It will display ratings below a review, prices below a product, and so on.
The search engines make use of Schema format data to collect this information. What is the role of this SEO plugin for WordPress here? It adds all the Scheme metadata to your website to optimize it.
The schema content types this plugin supports are events, recipes, reviews, products, videos, and articles. Last but not least, it will work perfectly well with other WordPress SEO plugins.
Top Features:
Provides search engines precise information to display in the search result snippets
Supports various types of Schema
Seamless working with other SEO WordPress plugins
10. Broken Link Checker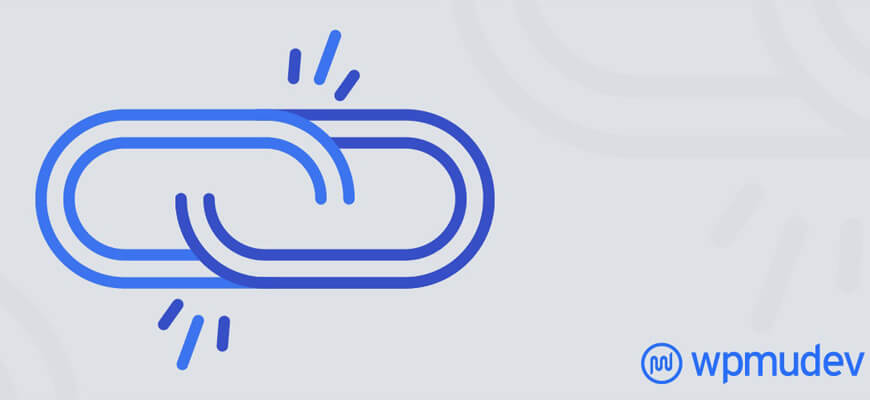 As you upload more content on your blogging site, it becomes difficult to keep a track of everything. As the name of this WordPress SEO plugin suggests, it will identify broken links.
Why is it important? Broken links will affect your website's SEO and create a bad user experience. After the plugin identifies broken links, you can fix them without editing the post.
Broken Link Checker is among the best SEO plugin WordPress because it allows focusing on core activities.
Top Features:
It can monitor links in pages, posts, comments, and custom fields
It can detect links that don't work
You can decide the appearance of broken links in posts
You can stop the search engines from following broken links
11. SEOquake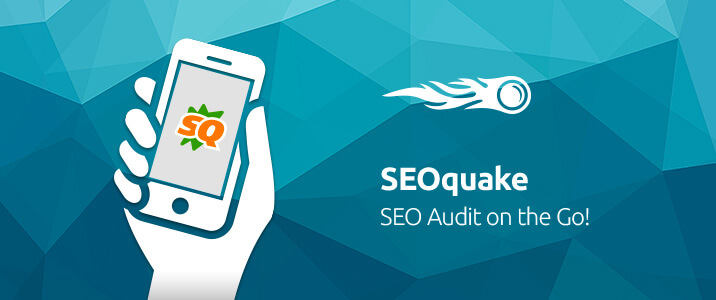 SEOquake is a WordPress SEO plugin that is available as a browser add on. It provides all SEO data starting from page health to Alexa rank and other parameters.
Most of the SEO professionals prefer to use this plugin. The same data search results prove to be extremely useful when you are monitoring competition for many keywords. There is also an option to download the data in CSV format.
You can then maintain your excel sheets of the search results. Due to all these reasons, the plugin is one of the best SEO WordPress plugins.
Top Features:
SEO dashboard
Print & export data
SERP overlay
SEObar
12. WP Rocket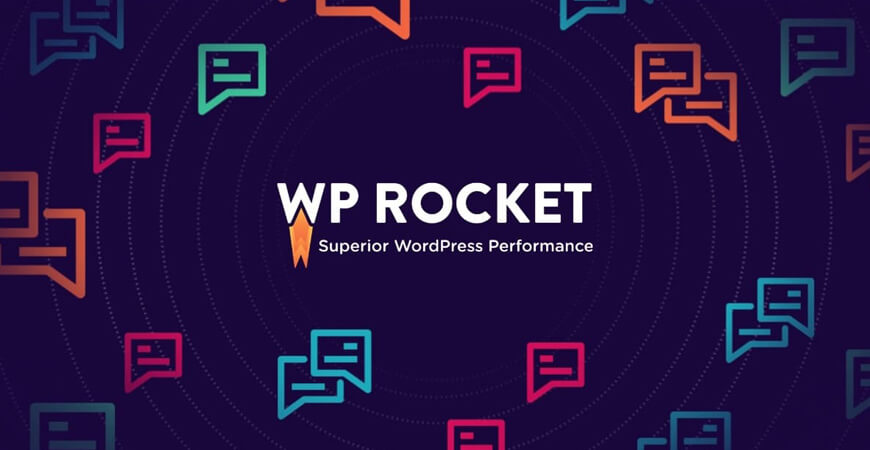 One of the factors which affect a website's ranking is its speed. Therefore, you need to continuously monitor the website's speed and performance.
An easy way to boost the performance of your website is to enable caching. For non-technical people, WP Rocket is the best SEO plugin WordPress to do the job.
That's because you can set up caching without involving yourself in any technical details. This plugin saves a whole lot of effort and time.
Top Features:
Page Caching
Database optimization
Multisite compatibility
eCommerce friendly
13. Google Analytics by MonsterInsights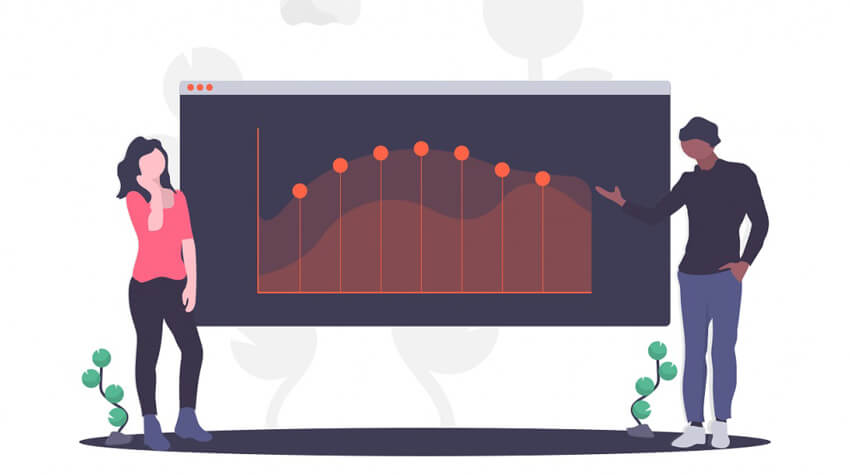 If you are already using Google Analytics, then use this WordPress SEO plugin. MonsterInsights will allow you to easily integrate Google Analytics into your WordPress dashboard.
The reports are available in an easy to understand format. The reports tell you the location of your visitors, the most popular content, and other such details.
You can also track your WooCommerce performance. The plugin will show your popular products and identify areas where you are losing customers. If you want website stats in an efficient manner, then go for MonsterInsights.
Top Features:
It can use asynchronous or universal tracking code
Provides access to data metric dashboard withing WordPress
Outbound & internal link tracking
Demographics & interest reports are available
14. WPtouch Mobile Plugin
Earlier having a mobile-friendly website was not that important. But now an increasing number of users access the internet from their smartphones.
If your website is not mobile-friendly, it negatively affects your search engine results. Not everyone can afford to hire a developer to make the website mobile-friendly.
This is where the WPtouch mobile plugin comes into the picture. It will automatically add an attractive mobile theme for visitors. The administration panel of the plugin allows you to customize the mobile appearance of the WordPress blog.
To make your site mobile-friendly, WPtouch Mobile Plugin is the best SEO plugin WordPress.
Top Features:
Complete WordPress customizer support
Easy installation wizard
Auto-saving and intuitive admin panel
Disable other plugins from WPtouch itself
15. SEO Optimized Images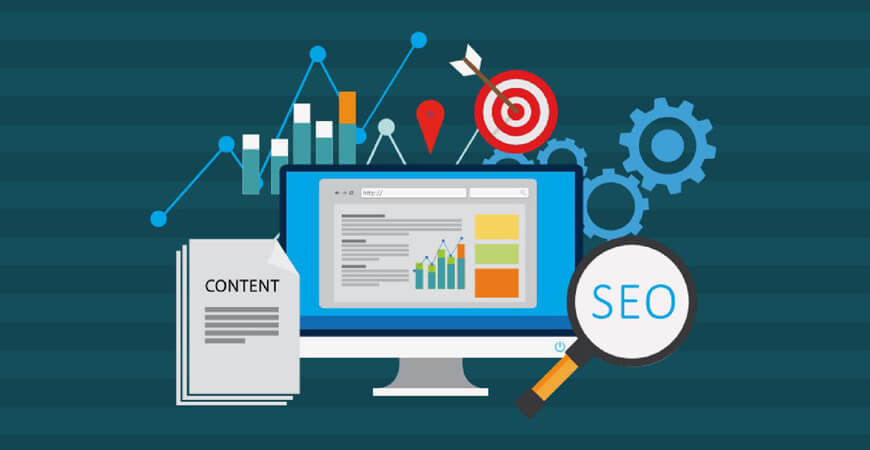 When you focus on optimizing content, there are chances of missing out on the images. This WordPress SEO plugin will make sure that every image is optimized.
When you pay attention to optimizing the images, there will be a visible improvement in rankings. It will also help you gain traffic through Google Images search.
If you want to avoid image-related SEO problems, then SEO Optimized Images plugin is for you!
Top Features:
Automatically add Alt & Title tags
Use for existing & new images
WooCommerce images support
Support for page builders
Conclusion
Keep in mind that this is not an exclusive list of WordPress SEO plugins. But these are some of the best ones available in the market.
Each of them has a unique set of features and solves various SEO-related problems of the users. Also, most of the plugins are user-friendly. You don't need to be an expert at it.
You can install and start using the SEO rank tools. Did all these plugins manage to inspire you to create one of your own? Then consult an expert Custom WordPress Development.
As they possess technical expertise, you can expect the best outcome from them.
Do you need help with a WordPress SEO plugin for your website? Or do you want to go for custom SEO plugin development? Talk to us about your requirements on [email protected]!