How Much Does It Cost To Develop An Fitness App Like Google Fit?
Do you know Cost To Develop An Fitness App Like Google Fit? Let's Find Out.!
Most of the people love to be fit, but nobody is regular when it comes to workout. No matter how determined were you in the beginning, you end up skipping the exercise or gym.
It can be because of your extra busy schedule or laziness of going to the gym. But we all are living in a world of advanced technology. Everything can be better with advanced technology.
Yes, it is true, for example, we have apps like Google fit that helps a lot in fitness. You can control and manage all the fitness-related activities on your phone with the help of an app.
As people are becoming a fitness freak nowadays, so it's becoming a trend to get guidance from fitness apps. If you are also thinking to build a fitness app like this then you can Hire iPhone App Developer company.
There is no doubt that the personal trainer app helps most of the people in a workout. But before going for the development you should know about the basic Cost to Develop App Like Google Fit.
What key point should you follow while creating a Workout Trainer App?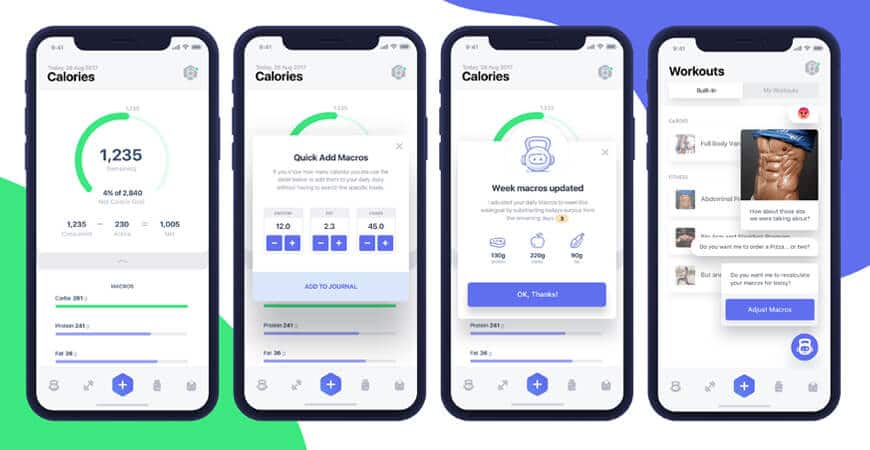 There are lots of points that you need to take care of while creating a workout trainer app like Google fit. Hence, before Hiring any Mobile App Development Company, check out these points:
What kind of Fitness App do you want to Create?
It is the first thing that should come in your mind before Fitness App Development.
You need to be very clear at the beginning about the matter you want to offer to your audience. You should know about the features and functionalities of the Fitness App Like Google Fit.
Clarity about the Functions of The Fitness App:
The next thing that should come in your mind when you think to create a fitness app is what kind of function I want in this app.
These functions can be different and unique than the already existing fitness apps. However, they can be the same with some additional and advanced features.
The Estimated Cost of the Fitness Trainer App:
It is the most important question that should hit your mind. How much the development of workout apps costs? To Develop A Fitness App you must be aware of this factor.
However, Fitness App Cost varies from company to company. It also depends on the region of the company which you are hiring for development.
Path of the Fitness App Development:
In addition to all the above-given points, you should be very much aware of the platforms for which you want to develop this app.
It means whether it is for an android platform or iOS. However, it can be developed for both as well.
Choice of Developers:
Now when you have all the ideas of all the important things and features of the app to be developed, you should choose your developer very carefully.
There are several top mobile app development companies in the market. You need to do proper research about that company, check their previous work first, and also check what all services they are offering to you in a given budget.
Never choose overrated companies. There can be some better companies that can offer you the same job in the given budget.
Check Promotion Strategies:
Promoting the fitness app in the right way is as important as creating the right app. You should always check the promotion strategies of the company that you are going to hire.
Because advertising and branding the app in the right manner is very important. If you skip this, how would people get to know about your app?
In simple words, you should not be worried about the cost of the fitness app only. There is an N number of factors that matter a lot. Let us check them as well.
How can you Create a Fitness App Like Google Fit?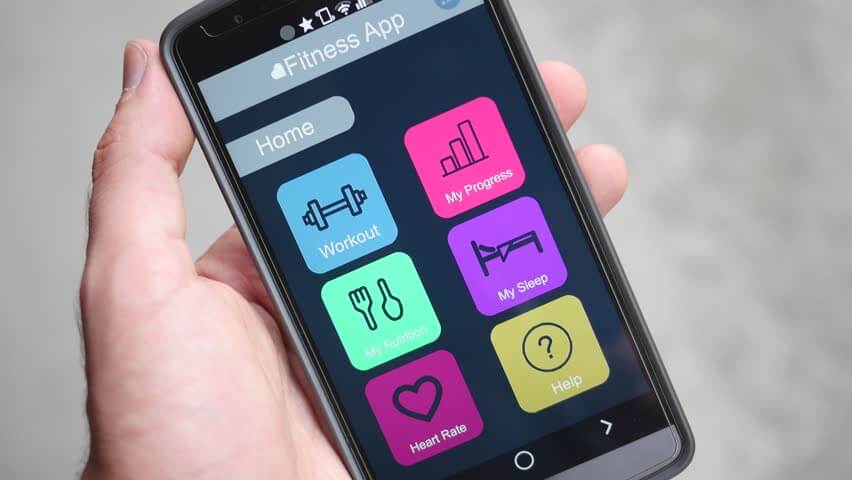 To create an app like Google fit you should note these points:
Create an Easy User Account:
To provide a better experience to the users you need to provide the best user account creation and management to the users.
They should be able to enter all the fitness data in the app like their name, age, weight, and other physical measures. It will help them to access the daily target and appropriate exercises for them.
Best Tracking System:
You must provide a fitness app to the users that can track the users very nicely. This tracking should include tracking the steps daily, heart rate, and calorie count.
This will make a good impact and provide the right output.
On-time Notifications:
The fitness app should be able to provide on-time notifications to the users who have installed this app.
It will help them to access themselves. Also, it will make them aware of their health and physical activities every time.
Integrate with Social Media:
You must add the feature of integrating this app with social media. It's fun to share your fitness activities with other people in your friend circle.
People like it actually, so you should also keep this thing in your mind. This sharing of the health and fitness apps statistics on social media motivates the people.
The Estimated Cost to Develop App Like Google Fit: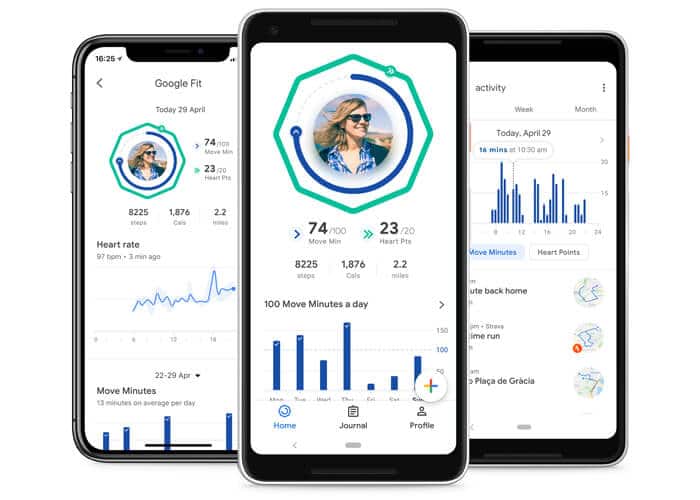 As we discussed earlier that Cost To Develop A Fitness App is not fixed but still here we have come up with the estimated cost.
The cost is around $10000 to $20000 approximately. Besides that, testing and updated versions cost $3000 to $2000 respectively.
In addition to that, if you are willing to create a single platform app, it will cost $15000 to $30000. On the other hand, a cross-platform app development cost can go up to $50000.
Conclusion
Now all points are very clear to you. Hire the best iPhone App Developer or android app developer and give users an enhanced user experience.
It's easy when you already know all the above-mentioned points. Try to make a health app that adds value to the fitness of people and that is easier to use.
Contact 21Twelve Interactive for more information or you can reach out to us directly via [email protected].

FAQ:
How Much Does It Cost to Develop App Like Google Fit?
It can cost $10000 to $50000, depending on the features and complexities of the app that you are willing to develop. However, it also depends on the company that you are hiring for app development.
What is the average cost of a Fitness App Subscription?
Generally, the average cost of a fitness app subscription is $10 to $40. You will be surprised to know that the subscription charges can be lower than that as well if you go for the annual subscription.
Does Google Fit App Free to Use?
Yes, you can download the Google fitness app free of cost from the play store. You can also connect it with the android watch for better analysis and tracking of your physical activities.
Which are the other Top 3 Free Fitness Applications in the Market?
Here is the list of top 3 fitness applications in the market: 1) Runtastic, 2) Asana Rebel, and 3) My virtual mission.