How Much Does It Cost To Develop Food Delivery App Like Talabat?
Food ordering mobile apps are in huge demand. Their need and usage are increasing. The9se applications allow food retailers like restaurants to create their online presence. So, let's find out the Cost to Develop App Like Talabat.
By this, retailers can increase their business traffic and get more customers to buy food. You can enjoy delicacies in the comfort of your home, thanks to this type of food delivery apps.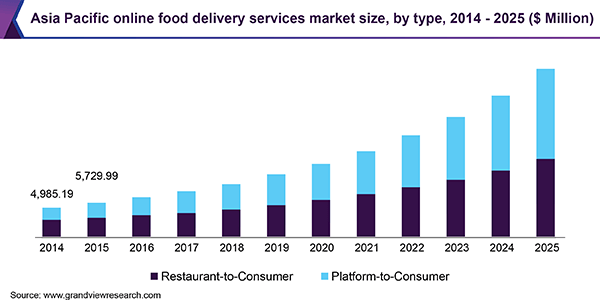 Also, in the era of COVID-19, where people avoid contact with people, food delivery mobile apps can get a huge boon. There are many benefits which a customer can achieve;
Safe delivery of Food
Contactless and Hygienic
Safety precautions for employees are also taken care off
Above are the reasons which make applications like Talabat, a necessity
One of the most desired food delivery mobile apps is Talabat. It is a well-known food company that lets customers order food online.
Talabat is an application originated in Qatar which helps to order food at the comfort of their home. It lets people search for near restaurants and the meals they prepare.
You can also review your final order after adding it to your cart. The best thing in these applications, as you can make changes by letting the restaurant know.
Now, after selecting all their food preferences, one can very place an order for it. Apart from food choice, one can also choose the payment method.
There are various payment methods for any food delivery app like Talabat. This food delivery app makes customers' life a lot easier. One doesn't need to wait in long queues when they order food from a mobile food delivery app.
Talabat is available on both the iOS and Android platforms. It must be one of the features of your food ordering application. As you develop your food delivery app, it is important to target a varied audience at once.
This is mandatory to increase the crowd at your platform. One of the possible ways to do it is to make your food delivery app available both on Apple and Android phones.
Your reach will increase. The output will make it popular amongst your customers.
For example, in the case of Talabat, it covers the major regions in and around Qatar. This includes regions like Bahrain, Jordan, Kuwait, Oman, and UAE.
This, in fact, is very important for learning. As you develop a mobile app, make sure to list all the major regions in and around the city.
Structure of an Online Food Delivery App:
Very First and Foremost Step
Penning down the idea into a proper structure should be your plan.
You should list out what all you wish to include, else you may end up with an application that may not work.
The first step to develop a food ordering app is, to understand the functioning or structure of the app.
You must know how the industry works and in which key areas you must invest to make your business much success. If you a novice, our advice is to go to a mobile app development company for a better understanding of the process.
Here you can find many services for both iOS or Android platforms. Hence you can choose to either hire an Android app developer or hire an iPhone app developer.
Successful apps like Talabat work on three-tier structure:
Application for Customers:

This is the application available for download on the Play Store or Apple store. If you are a business owner or the owner of the app, you can choose to display safe delivery options.
You must also be sure that your application is easy to use. This is important at the customer level as the target audience can be anyone. You can include various apps supporting local languages like English, French, Latin.
Doing this will make it popular amongst people as they browse your app and order food for themselves. Keep the number of options of technicalities as less as possible.
Stage 1: Admin level
This is where the order is processed at the restaurant level. This is the most critical tier of a food app.
This step is important as here you can manage your orders, their status, and their processing. Other than that, information on people connected with you.
This is the section where you can update menu cards, prices, and reviews too for your food place.
Hence, this is where extra care must be taken. Guide your app developer to make this platform more secure than the rest of the two.
Stage 2: Delivery boy level
On this level, the delivery boy picks up the food.
This is where the food is transferred from the restaurant to your homes. This can be accessed only by the registered delivery boys.
They pick up the customer's food order and take them through a vehicle to the location asked.
9/10 applications work on the geo-tracking system making it appropriate for users. This helps to track rider who picked up your food for delivery.
A Catch for the Restaurant Owner:
As per a survey, all major food delivery apps take a commission to
Many food delivery apps get a small commission from the restaurants or stored registered or working with them. You can also include as many restaurants as possible and earn through the commission.
Note that this monetary compensation is eligible to be paid by the restaurants only and not the customers.
Food Delivery App Features: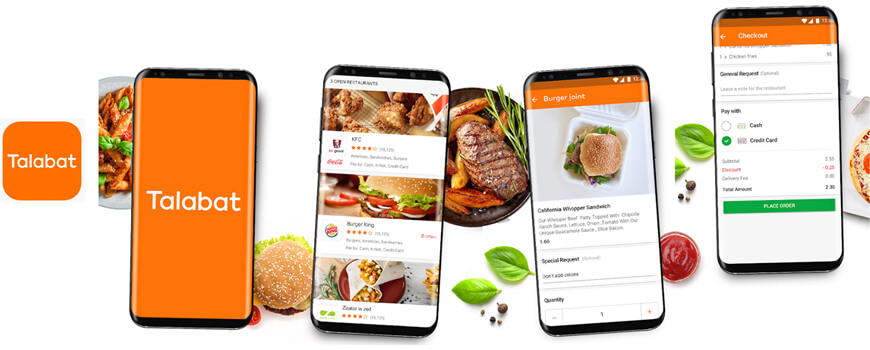 Use of CRM: Various companies have excelled in CRM. By including them, you can build a list of a good amount of satisfied customers.
Lingual: This is important. For the locales to reach your business, make sure that your application has support for various regional languages.
Offers: Provide your customers with various coupons. This is the most crucial trick to keep the customers engaged in using your app as frequently as possible.
Notifications: Using the notification panel of your customer's mobile, you can more engage in your business. Notify them with your latest offers, or when they place orders, be sure to inform them about the order and its status. You can also use GPS for location tracking and its display on the customer's device.
Reviews: Reviews make a huge change. Ask your users to provide you with as many reviews and possible. And not only getting the ratings will help. You must also work on the reviews honestly.
Easy Signup: You can keep the Signup process easy. Methods like registering through mobile number, or Facebook or Gmail account.
Various payment methods: Major food delivery apps, give customers to choose payment options. You can give customers the option to pay via credit card, net banking, and wallets.
Food Delivery App Development Cost
If you are into this with no doubt, then the estimated cost for developing any food ordering app like Talabat can cost you no less than $20,000.
However, various factors decide the pricing of your food ordering app development like the app's features, design, UI/UX.
Here we have discussed some relevant factors which will help you decide what can be the actual cost of developing a food ordering app.
What is your Target Platform?
Think about it. On which platform you want your app to work, iOS, Android, or both. While a native food delivery app will cost you something more than $15,000 an app that works on both iOS and Android will cost you more than $20,000.
Your desired User-Interface
This is what butter to the bread is. A simple yet attractive and easy to use interface can do wonders to your business.
A simple and easy to use interface will attract more customers. Hence, keep your eyes here too.
To develop such an ideal GUI, you must hire a professional developer. And based on his work, he will charge you.
Cost to Develop App Like Talabat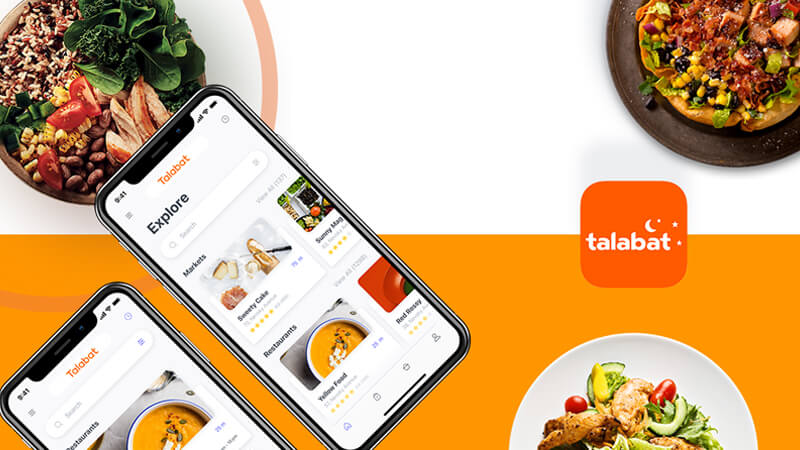 This factor can adversely affect your pocket. Decide what features you want and if you want a basic, moderate, or a modern app. The more complex it gets, the more expensive it gets.
The price of basic features ranges from $20,000 to $40,000. And the modern app starts at $30,000.
App Development Team
See, there are two methods to develop an application. The first one is to hire a team of professional software developers.
These are professionals whose daily job is to design some extraordinarily fluent apps and earn a huge amount of money. Or you can also hire an in-house developer. It is totally up to you.
However, if you are thinking of something big like Talabat food ordering mobile app, you will not be satisfied with an In-house app developer hence, you must hire a team of professionals.
This team will collect all the resources possible from the market and use them judiciously in your app development.
Conclusion
Above we have tried to list everything that is essential for you to understand related to food delivery apps and also you know about Cost to Develop App Like Talabat.
Money is valuable and before investing it anywhere, you must know where you are investing and how much can you earn the profit.
Based on our research, you can know, how you can invest more, or curb your expenses while developing your food ordering app.