15 Proven Ways to Make Money with WordPress
WordPress is popular because it is free and has a brilliant set of features. Creating a website and earning money from the same are two different things.
Are you a fan of WordPress? Will you prefer to make money building WordPress websites? If yes, then let us assure you that you don't need to be a coding expert. You can start to make money with WordPress using your own expertise.
Yes, you heard us right! But what if a website requires some complex features at the backend? Then you need to hire a WordPress developer.
Here, in this blog, we will be discussing 15 sure shot ways of making money from WordPress.
15 Ways to Make Money with WordPress:
#1. Freelance Writing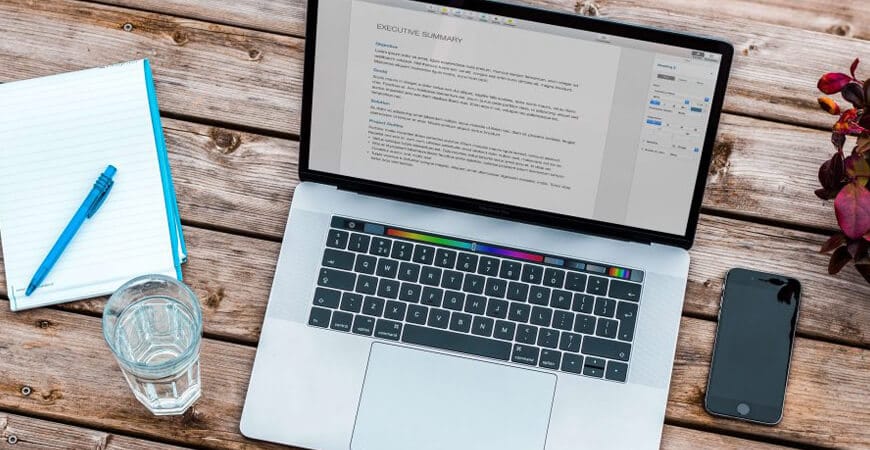 Starting with freelance writing is quite easy. All you need is an internet connection and a device to type. Content has become an integral part of all online platforms.
So, this is our first recommendation to the question of how to make money from blog. Visit some of your favorite blogging sites. Some of them have a section for content contribution.
You get paid for the articles you submit as well as earn backlinks from some of the best sites. It sounds like a win-win situation, right? Well, there is another way of making money from a website.
Check out some of the freelancing sites like Upwork. They have tons of writing jobs for professionals. If you are choosing that option, then make sure you have an online portfolio set up. The online portfolio will give a better idea to employers.
#2. WordPress Courses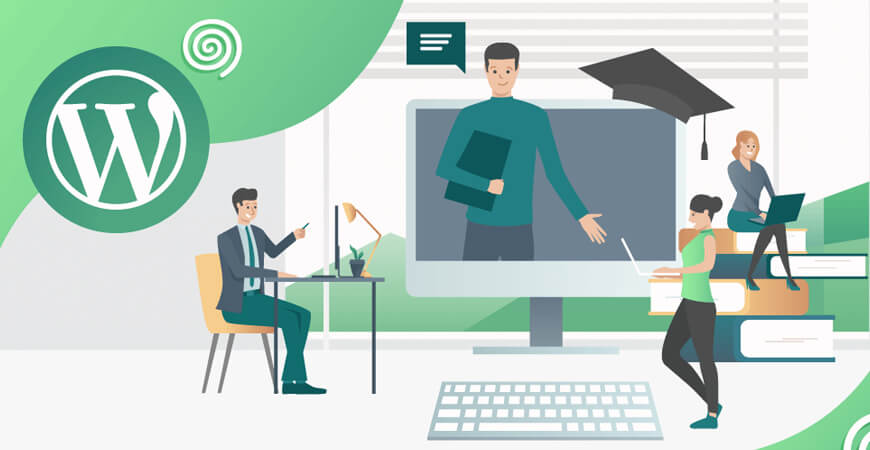 Everyone earns by using their expertise/skills. So, why should it be different if you want to make money with WordPress? Today, people use the internet to learn new skills.
If you know your field well, then start offering online courses. Now, are you wondering how to make money with a website that provides online courses? There are two options for this.
You either register yourselves on a platform like Udemy or create your own website.
Sites like Udemy take a certain percentage of your earnings. If you are planning to opt for that option then keep this in mind. The second option is building your own website using WordPress.
In that case, you can monetize the website by providing some course material for free. You can offer other course material in a downloadable format and earn from that.
Don't worry, free, and paid WordPress plugins to make it easy to create a website for online courses.
#3. eCommerce & Dropshipping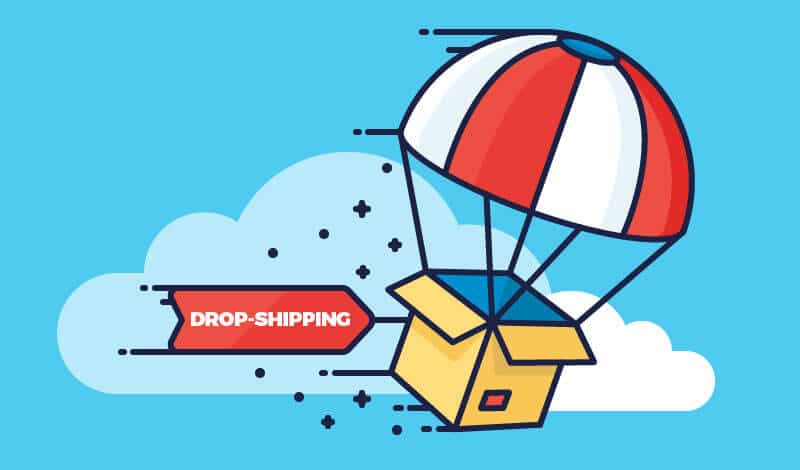 Whenever we are asked – which type of website is best for earning, our first response is eCommerce. You can start your own eCommerce site by using WordPress plugins.
A recommended plugin for a completely functional eCommerce site is WooCommerce. It is a free plugin that is famous for seamless integration with the WordPress platform. You get complete control over your store's activities.
Starting from listing products to accepting payments.
Whatever you are selling, you can promote your business as well as connect with the clients. But keep in mind that setting up a website WordPress is not a single day's job. First, you need to set up the basics like hosting.
Then you install and activate your eCommerce plugin to start selling products. Keep in mind that not every eCommerce site will earn a lot of bucks immediately.
You need to continue with a passion to turn it into a profitable business.
#4. Blog Setup Service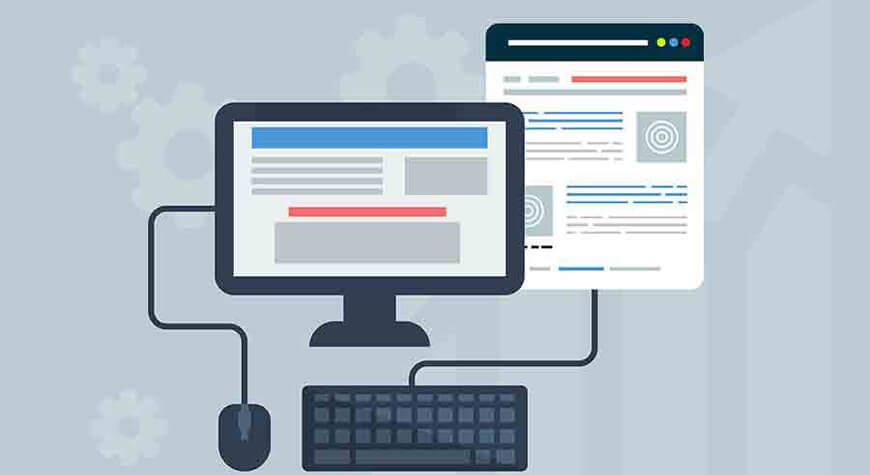 Beginners can make money with WordPress by offering blog setup service. How? Many people want to set up their blogging site on WordPress but don't have any technical knowledge.
So, they find someone who can provide a blog set up service. The service includes everything beginning from installing WordPress to adding plugins. Starting this business will also need some effort from your end.
To attract clients you can add banners on your site or leave comments in discussion forums. Not to forget there is always the option of paid advertising if you can afford it.
If you have expertise in WordPress then you can add various price points. You can decide these price points on the basis of the level of blog setup service.
#5. Website Maintenance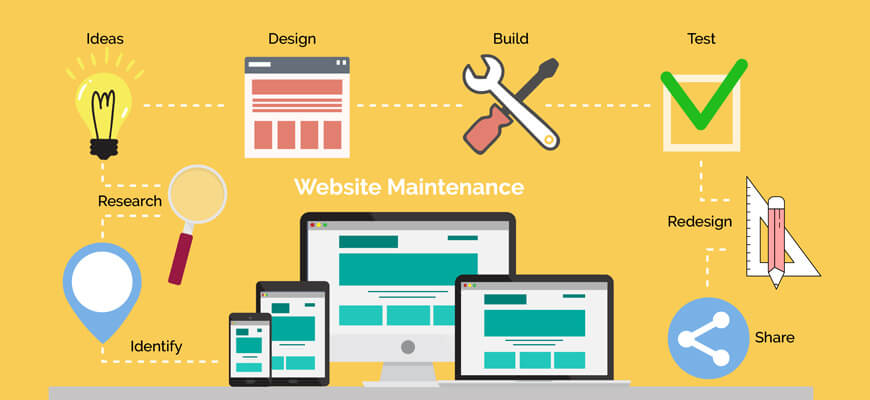 Setting up a blog is one option but maintaining the same is also an option to make money WordPress. Many website owners get their website developed but are not willing to carry out the day to day tasks.
This is where the maintenance services come into the picture. Site maintenance services include secure monitoring, WordPress updates, theme, and plugin updates, CDN setup, and hosting management, etc.
As an expert developer, you may have your own site too. In that case, your problem of how to make money from a website is resolved with this solution.
Your experience of maintaining your website will help you earn money by doing it for others. If you are going ahead with this option then a site management plugin can make it all the easier for you.
#6. Advertising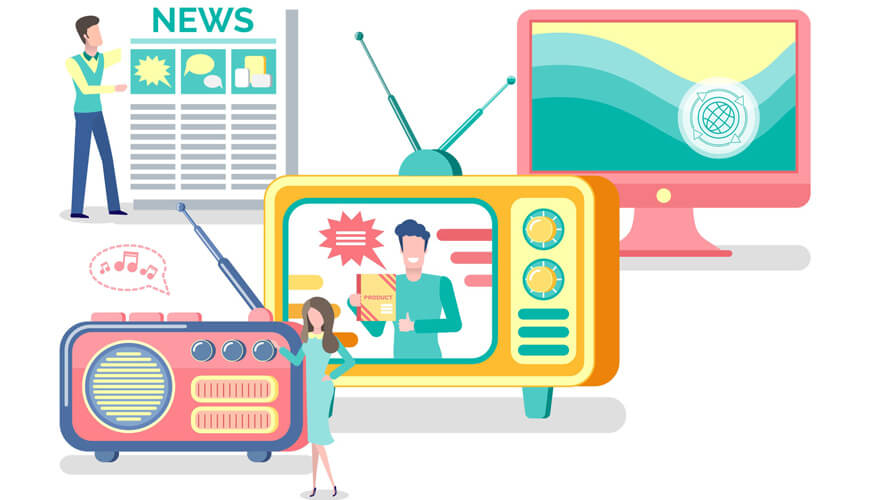 The simplest way to make money with WordPress is to display advertisements on your site. You can carry out the usual activities on your website. The advertisements will earn some revenue on the side.
It requires actually least effort from your end. Most advertisements usually work on a PPC basis. It means every time someone clicks an ad from your website, you earn cash. Also, some advertisers pay more than others.
How to get started with this? Start using Google AdSense which will place relevant advertisements on your website.
You have to copy some code on your site where you want the relevant advertisements to appear. Google AdSense is a perfect choice for beginners. That's because they are still trying to make the head and tail of the WordPress platform.
#7. SEO & Marketing Services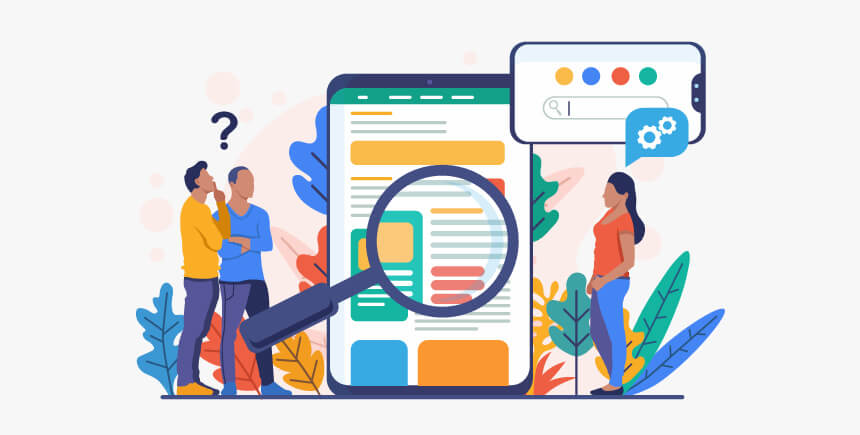 SEO has become a crucial part of all online marketing strategies. Even though it is a significant part of running a website, not everyone is an expert at it.
Also, the task is sometimes overwhelming. Thus, people are willing to pay premium prices for SEO services. SEO includes activities like link building, content optimization, site speed, etc.
Managing ads is also a part of SEO. A good marketing campaign will need publishing content in many formats. Some of the formats are infographics, newsletters, Google ads, and eBooks.
When a client gets all these things on your WordPress site, he is bound to give it a thought. Thus, providing SEO services is one way to make money with WordPress.
#8. Affiliate Marketing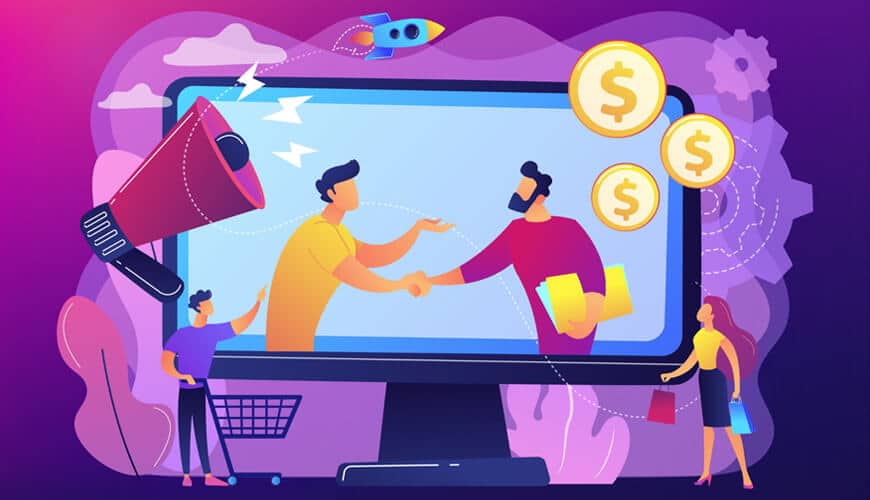 When bloggers ask us how to make tons of money with WordPress, we say affiliate marketing. Affiliate marketing is when a company pays you to get new customers for them.
Let's explain this with an example. For instance, you are a beauty blogger. You can link the products of a company in your blog. Whenever a customer buys through your links, you earn money. It is as simple as that!
In affiliate marketing, a blogger will earn in two ways. Either on a pay per click basis (PPC) or cost per acquisition (CPA) basis. PPC is when a customer visits their site through your link and you get paid.
Whereas CPA is when a customer actually buys from a company through your link. In reality, the CPA is a more ethical practice and also earns you more money. You can always discuss these conditions once you decide to partner with a brand.
#9. Start Video/Audio Podcasts
While blogging for money has been around for a while, the latest trend in the industry is podcasts. A larger audience is gaining interest in podcasts. People listen to them on their daily commute or while doing their chores.
If you are good at podcasts, then it is also a good way to earn money through your WordPress website. To record a podcast you need a microphone and high-quality headphones.
Also, audio editing software and video calling software for interviews is a need.
The podcasts can be embedded on the website to derive direct traffic to the desired page. Another option to monetize your podcasts is to upload them on a drive. Then provide users access to the regular content in exchange for a monthly fee.
#10. Blog Monetizing through Premium Membership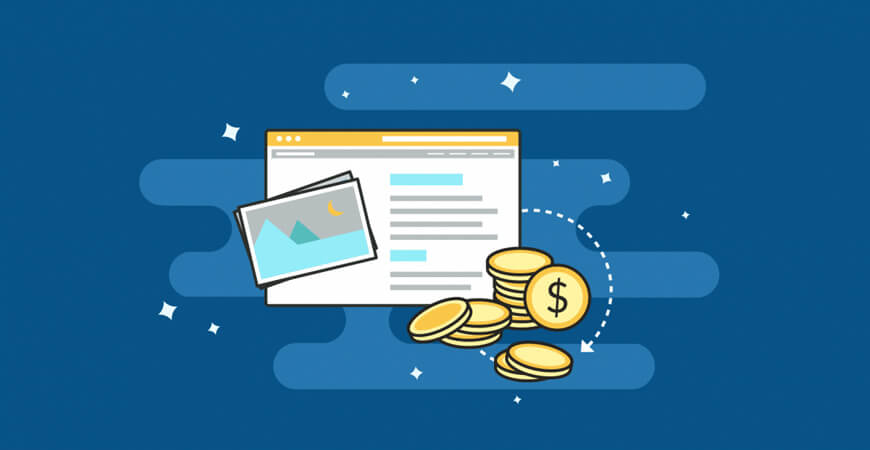 This is one of the common ways to make money with WordPress. But, setting up such a blog is a challenge. Convincing the users to pay the premium is an even bigger obstacle. But once everything is set up, you can have a recurring income.
To convince the audience to buy premium, you need to offer them high-quality content. Make sure that the same content is not available on other sites. For example, it can be market research or a collection of classic novels.
When a visitor gains interest in your premium content, he may invest in a premium membership. But you need to provide your audience with such content to sustain in the long run.
#11. Security Consulting & Solutions
If you are confident about your coding abilities then providing security services. It is one of the best ways to make a substantial amount of money. The reason is quite obvious.
Every website owner wants to secure its website due to rising cyber-attacks.
Security services include malware removal, security audit, SSL setup, and increasing the general security level of the website. WordPress security is not limited to these aspects.
But these areas are good enough to get started if you are passionate about web security in general.
#12. WordPress Plugin Development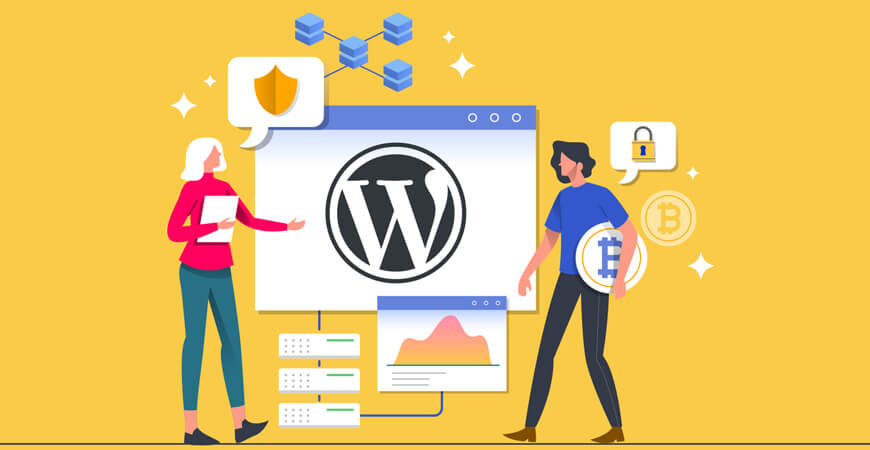 For those of you who are new to WordPress, know that every blogging site works with the help of a few plugins. Plugins make it easy to manage many aspects of the website.
There are already free and premium plugins available in the market for WordPress. But if you come up with a plugin that solves a particular problem, then you can sell plugins and earn money from it.
Are you planning to make money with WordPress plugins? Then make sure that they cater to the specific needs of the users. Start making WordPress plugins through basic research. Look at some of the existing options in the market and their reviews.
Then decide the set of features to include in your plugin. Once you decide the features, decide whether you want to offer it for free, on a freemium basis, or only on a paid basis.
#13. WordPress Theme Development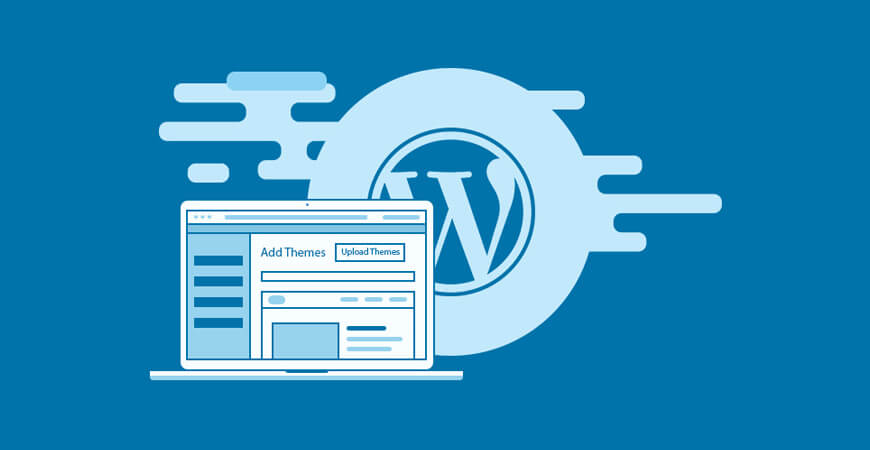 An expert web designer or web developer can make money by selling WordPress themes. It is not necessary that you are outstanding at your job.
But an essential part is to know the target audience for which you are creating the theme. Lack of attention to the target audience and their needs may put you in a pickle.
Some companies in the market are already designing WordPress themes.  Looking at the amount of competition in the market, you can join a team instead of doing it all alone.
You will get support from the team and exposure to different types of projects. The projects also include custom themes development.
#14. Theme Customization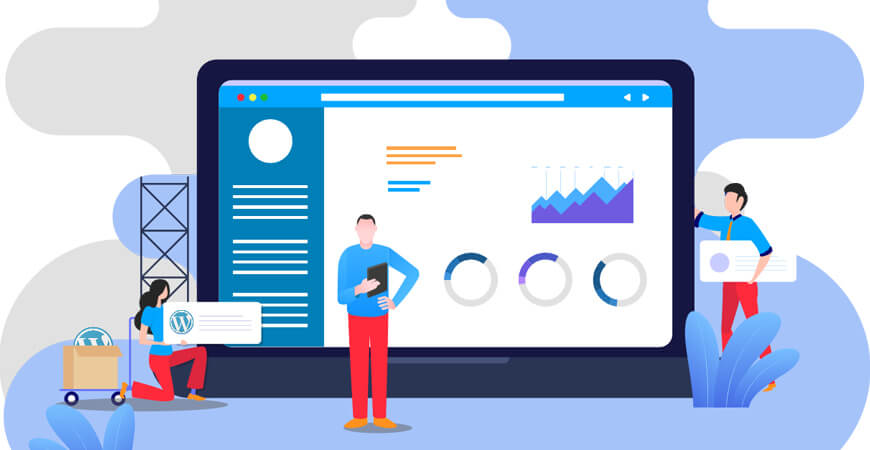 Like custom plugins, there is also a demand for custom themes in the market. Brands demand custom themes to stand out from their competitors.
That's because they aim to leave a lasting impression on their audience's mind. But, only advanced developers can make money with WordPress by developing custom themes.
Users can download the themes available online but they cannot make changes to it. This is where you come into the picture. You can design custom layouts as per the company's branding.
This is a basic example. You can do a lot more with WordPress. There is also an option to charge on the basis of the technical requirements of the project or on an hourly basis.
#15. WordPress Design Services
You can easily make money by offering WordPress design services but only if you are well versed in creating custom designs and building a website from scratch.
This option to earn money will definitely require more knowledge from your end but it is worth the effort as custom solutions can earn thousands of bucks.
Moreover, you can add some of the other monetizations means that we have mentioned in this blog to increase earnings.
Some freelancing websites like Upwork are a great way to get started. On the other hand, if you don't want to pay the commission, you can get started with your own website too.
After every project, request your clients to submit feedback to attract more clients as well as to identify the areas where you need to improve.
Positive feedback can give a substantial boost to your social media presence.
Conclusion
We are pretty sure that all of the means to make money with WordPress mentioned above are good enough to help you get started and sustain in the market.
As the world is increasingly relying on digital marketing, you never know when you hit the right cord and achieve the desired success.
Just in case you are not confident enough to start on your own from scratch, you can partner with a wordpress development agency to give you the much-needed push.
Reach out to our team on [email protected]  to know more about earning money through your own WordPress site.

Popular FAQ:
How much money can I earn through WordPress?
On average a WordPress developer can charge approximately $25/hour. Of course, this will differ in the case of other methods of earning money.
Which are the top 3 ways to make money with WordPress?
The top 3 ways to make money with WordPress are blog setup service, affiliate marketing, and WordPress plugins/themes development.
What types of blogging niche should I write to make more money?
Some of the best blogging niches to make money are health and fitness, fashion, personal finance, business and marketing, technology and gaming, etc.
Can I make money by selling WordPress Plugins?
Yes, you can make money by selling WordPress Plugins.